Guess who stood out at the New York screening of 'American Hustle' held at Ziegfeld Theater last Sunday?
Contrary to what you might be thinking, it wasn't Jennifer Lawrence, who, by the way, was missing in action. The ones who caught our eye were the ladies who arrived at the event not in their pretty party dresses but in their skinny pants and boots. Namely, Victoria's Secret supermodel Behati Prinsloo and Gossip Girl's Lily van der Woodsen, Kelly Rutherford.
The two were not part of the cast, but they were just as stunning in their statement toppers and fine footwear. Kelly kept things classic by wearing a black-and-white patterned coat over black leather pants and sleek Christian Louboutin boots, while Behati chose a more on-trend look with her two-tone furry jacket worn over dark red coated skinnies and scallop-trimmed wedge boots.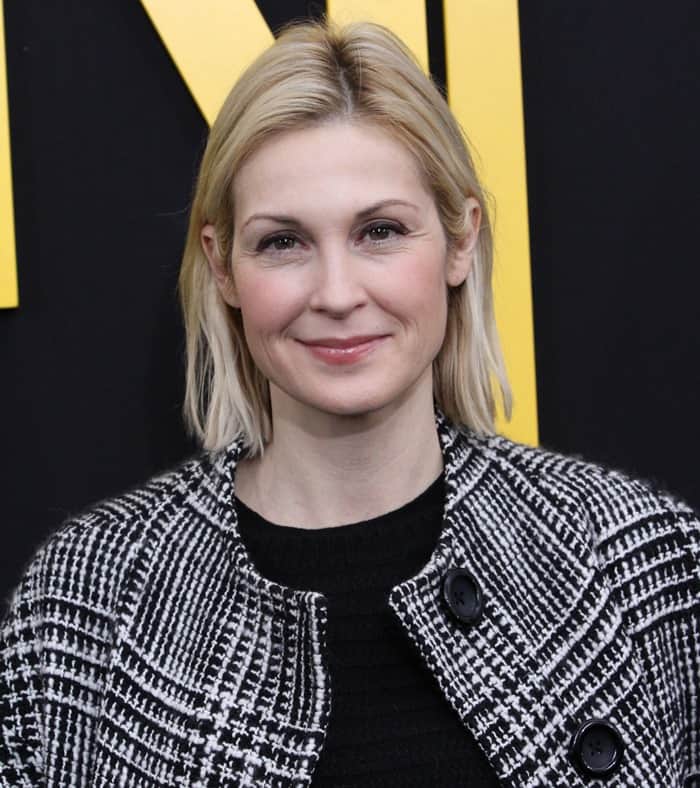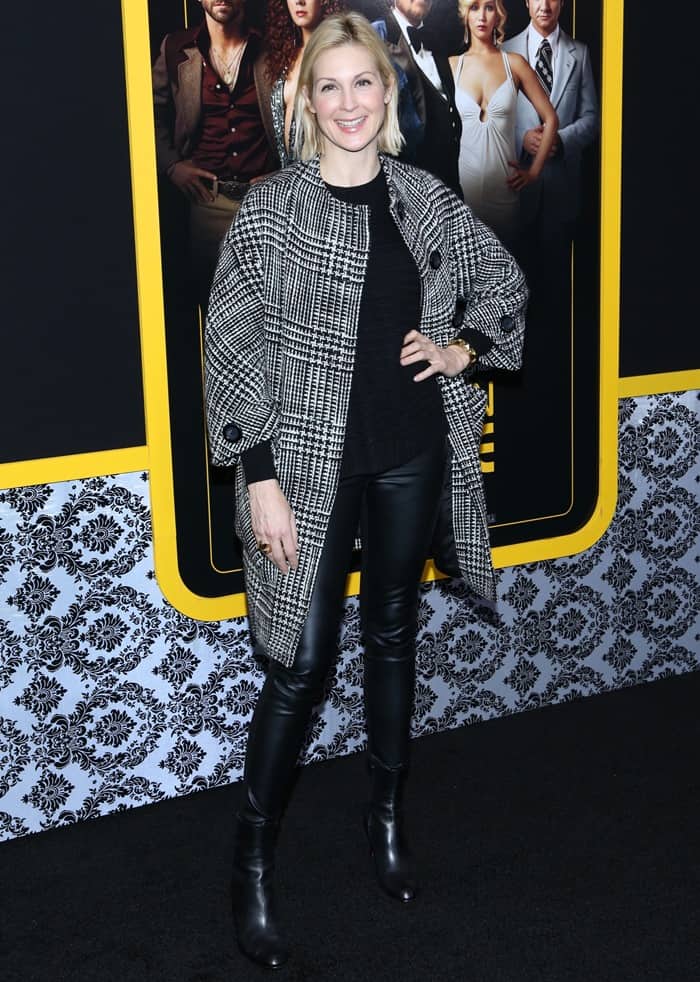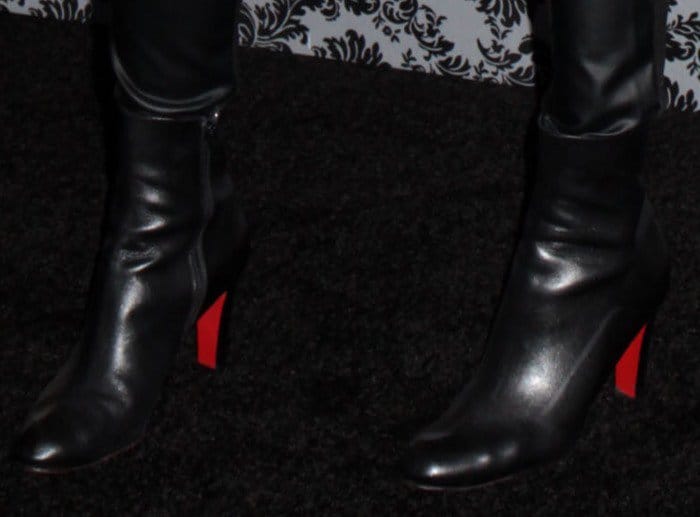 Kelly Rutherford wearing Christian Louboutin for the screening of 'American Hustle' in New York on December 8, 2013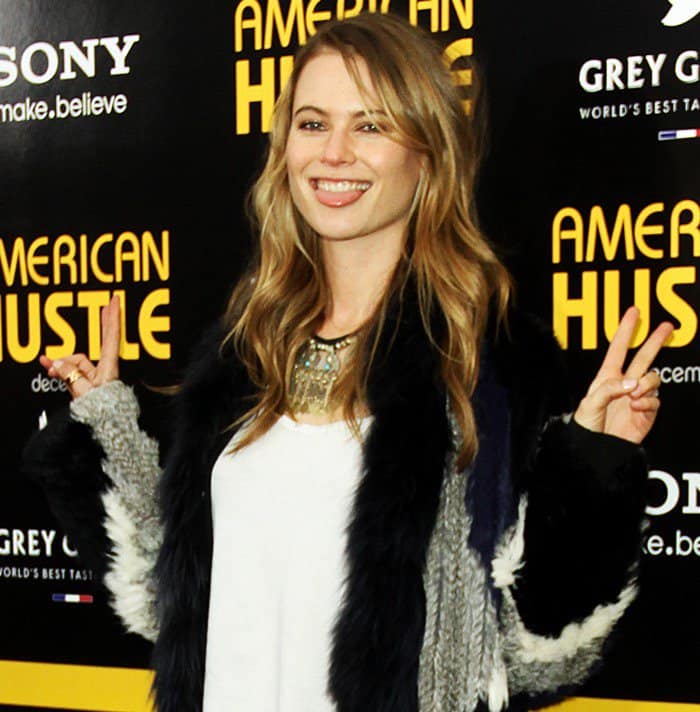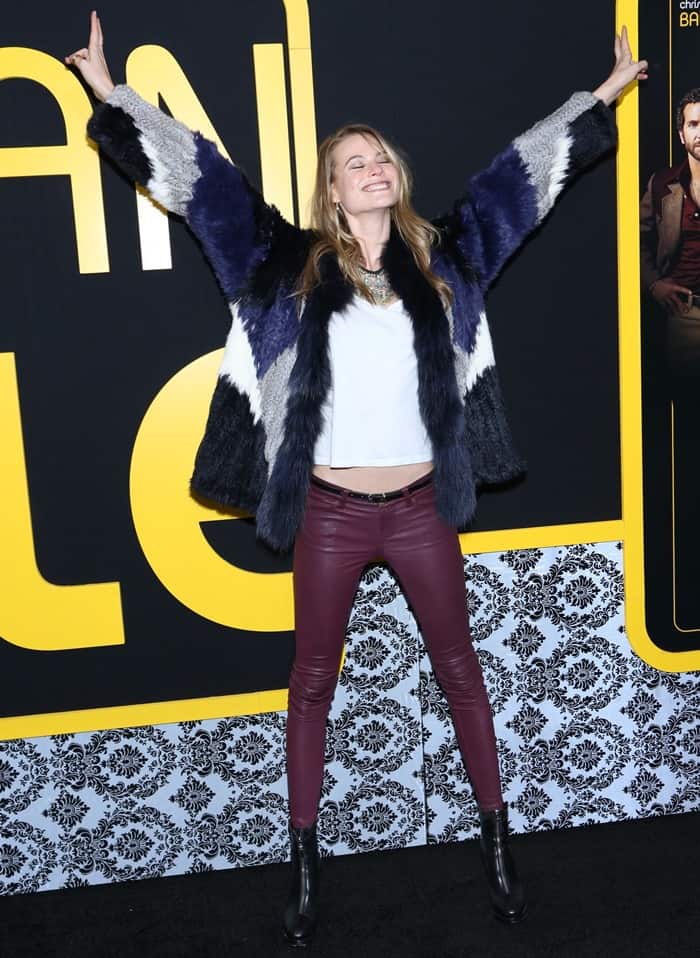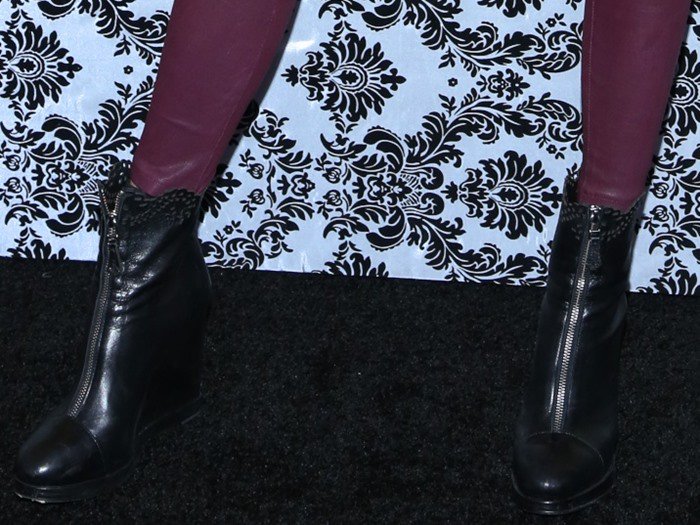 Behati Prinsloo keeping herself on trend with a furry topper and wedge boots for the screening of 'American Hustle' in New York on December 8, 2013
What do you think of their movie premiere styles? You have to admit that for a couple of females who are simply there to watch the movie, they look really good. Agree? If you could pick between the two outfits, which one would you likely wear? And while we're at it, whose boots do you prefer?
You know, if we had to choose, we'd probably go with Behati's boots. They look one of a kind. Sadly, we could not find any information on them. What we did manage to find was a look-alike, a much simpler pair with almost the same silhouette: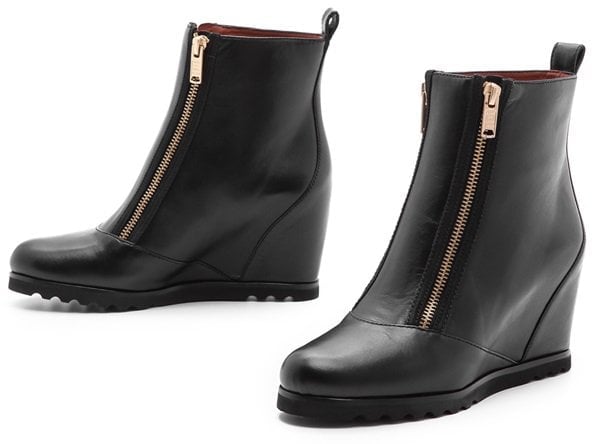 MARC by Marc Jacobs Zip Hidden Wedge Boots, $448 at Shopbop
Kelly's red bottoms, on the other hand, were easy to identify. They're the 'Miss Tack' from Christian Louboutin. We found a black suede pair that is ripe for the picking at Bergdorf Goodman. The 'Miss Tack' boots feature a simple and very classic shape, boxy self-covered heels at a decent 3.25 inches (tall), and boot shafts that hug the ankles for support. Do you prefer this pair over the other or not?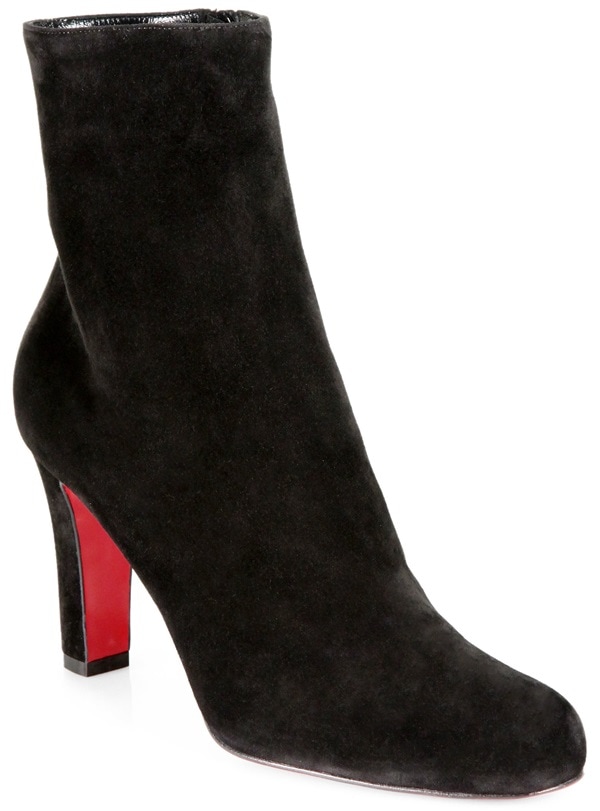 Christian Louboutin "Miss Tack" Suede Boots in Black, $995 at Bergdorf Goodman
Credit: 

HRC/

Andres Otero/Michael Carpenter/WENN