New couple alert! Oh dear, looks like this juicy tidbit is going to make a lot of young hearts cry. Yep, Kendall Jenner was spotted having a low-key dinner date with Harry Styles!
The two were also seen leaving the resto in Harry's Range Rover, with Kendall trying her best to hide her face from the prying photogs.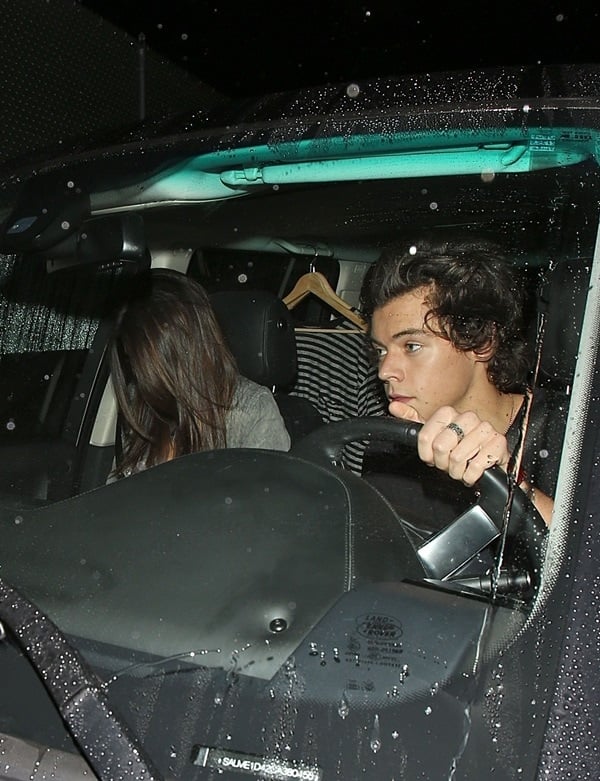 Kendall Jenner hides her face behind her hair as she and Harry Styles leave a restaurant after a dinner date, November 20, 2013 
Ooookey, the picture doesn't exactly show Kendall's face. But we promise you, it is Kendall. Here are a couple of videos from E! News and Pop Candies TV reporting about the sighting.
Caught in the act! Kendall Jenner and Harry Styles drive home after a dinner date, November 20, 2013
You know, they actually look cute together. In fact, we think they look more compatible than say, the Taylor Swift and Harry team-up. This new pairing looks epic. Do you agree?
Right before the much-talked-about date, Kendall posted this photo on Instagram and we thought it was worth sharing, simply because we like how classy and elegant she looks here.
It's very different from the topless photo she posted the day before. This was taken when the model attended the Alta Moda by Mario Testino Photographic Exhibition with her sister, Kim.
Kendall Jenner wears a cashmere sweater and patterned trousers for the Mario Testino photo exhibit on November 18, 2013
You have to admit, she looks really good, doesn't she?
Accessories make or break an outfit, and we wondered if she wore the right shoes to go with her fuzzy (and expensive Valentino) sweater and trousers.
After a quick search, we found out Kendall punctuated her look with a pair of Manolo Blahnik  BB Pumps in black suede — the same shoes she wore to the launch of Pacsun's Holiday Collection.
Manolo Blahnik BB 115mm Pumps in Black Suede, $595 at Neiman Marcus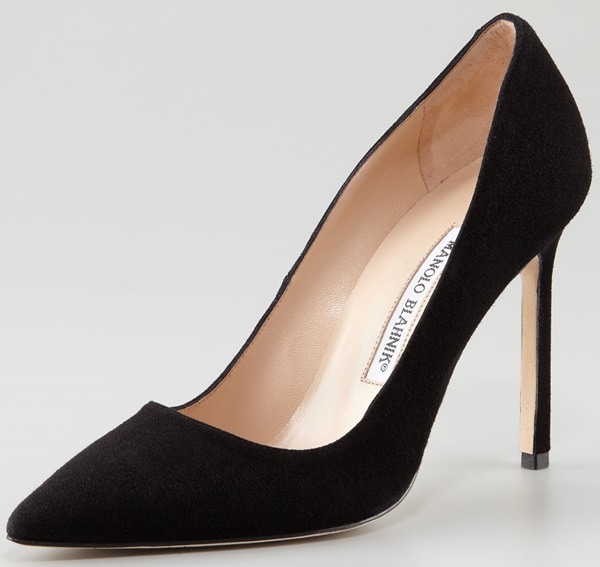 With these Manolos as her finishing touches, you can bet Kendall looked sophisticated and perfectly polished at the photo exhibit. In fact, we bet she looked a whole lot better than her sister, Kim, who somehow decided to turn up at the event in a sheer skintight dress that left little to the imagination.
As for Kendall's Manolo Blahnik BB pumps, those you can grab at Neiman Marcus. They're actually made to order. You choose the color, material, and heel height you want, and then the shoe artisans over at Manolo Blahnik will create them for you.
Sounds amazing, right? Heels vary from 50mm to 115mm, just like the ones below.
Manolo Blahnik BB 50mm Pumps in Black Suede, $595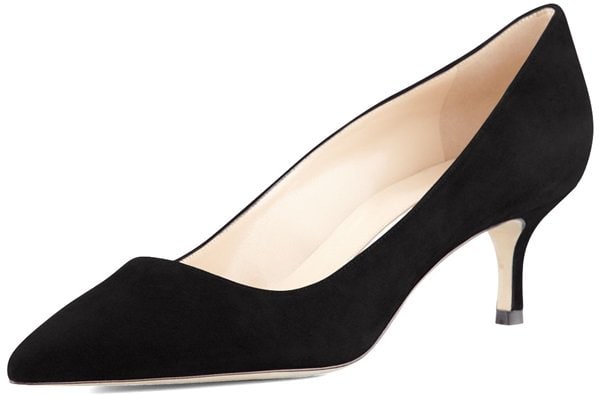 Manolo Blahnik BB 70mm Pumps in Black Suede, $595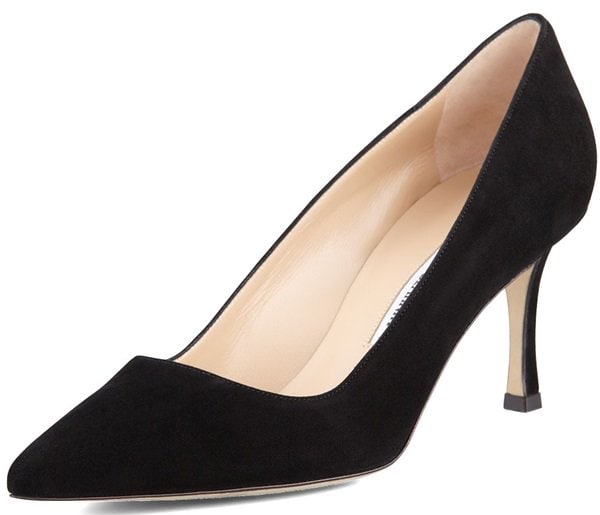 Manolo Blahnik BB 90mm Pumps in Black Suede, $595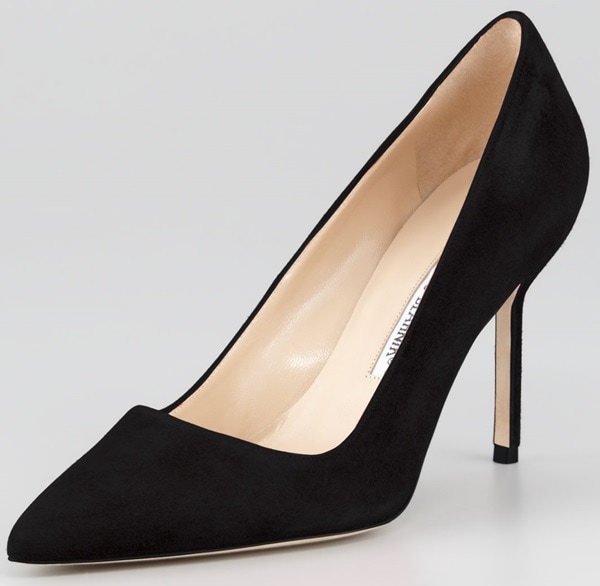 Manolo Blahnik BB 105mm Pumps in Black Suede, $595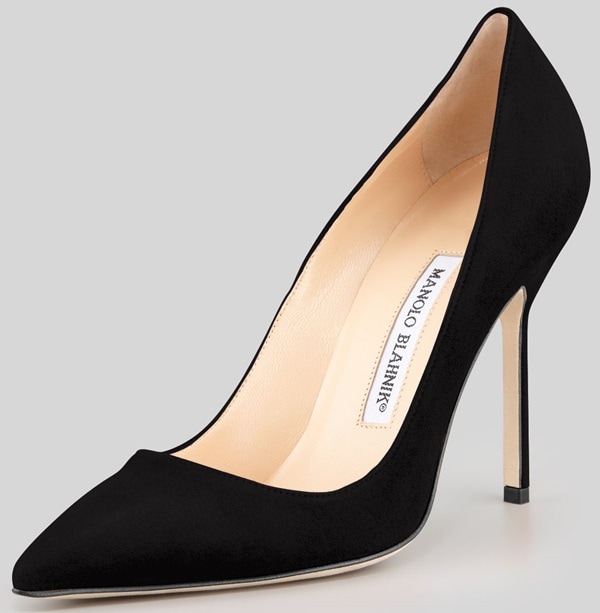 Credit: WENN / E!News/ PopCandiesTV