It seems like Kim Kardashian and Kanye West have been very busy globetrotting over the past few weeks.
The power couple jetted off to New York for the Met Gala early last month. Just two weeks after that, they attended the "La Traviata" gala in Italy, before ending the month with a dinner date in London.
Kim Kardashian covered up in a long, beige trench coat
Earlier this week, Kim and Kanye traveled to Paris for the day before returning to Los Angeles just in time for daughter North's third birthday.
The duo arrived at LAX looking pretty worn out, but who wouldn't be with such busy schedules.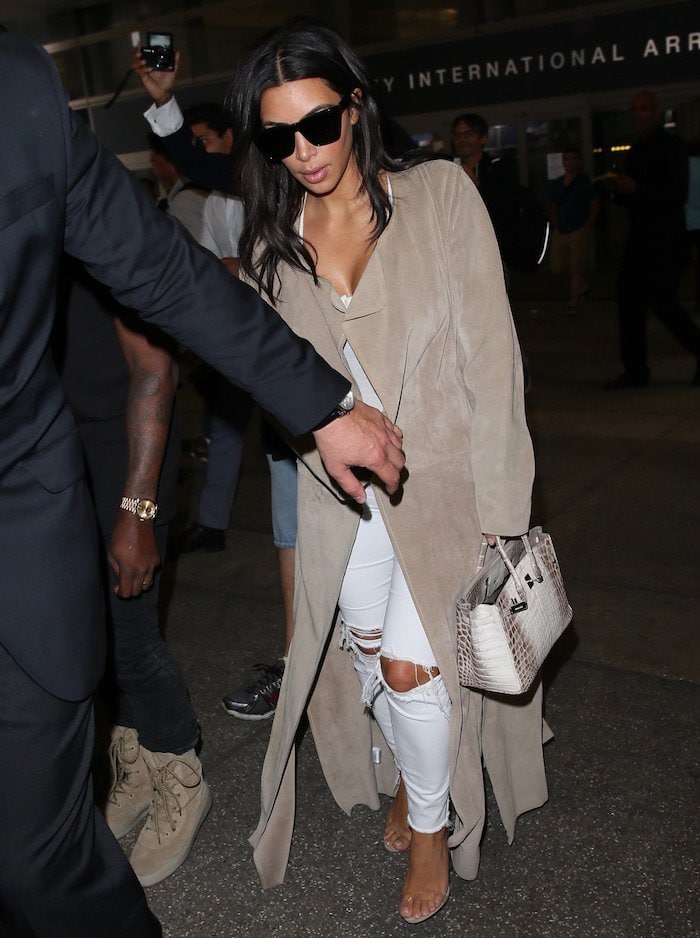 Kim Kardashian sporting J. Brand distressed jeans, a bodysuit, and Yeezy Season 2 Lucite sandals
The ShoeDazzle founder showed off her curves in an all-white ensemble, which included a white bodysuit tucked into J Brand distressed jeans.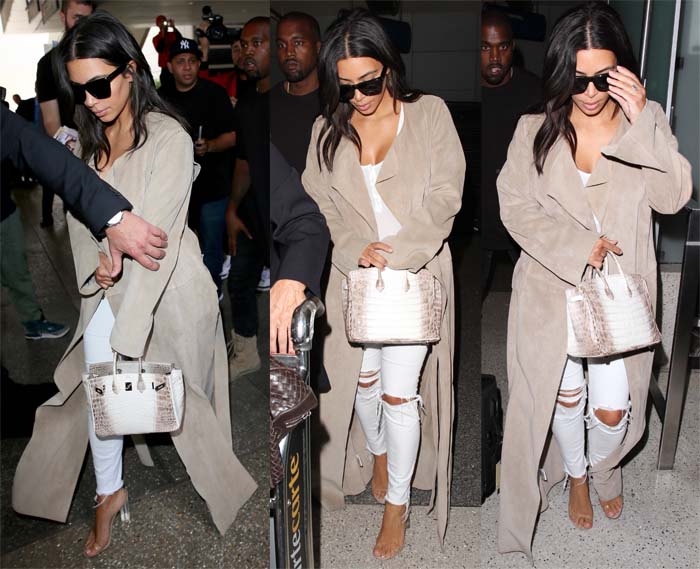 Kim Kardashian arriving with Kanye West at LAX on June 14, 2016, just in time for North's third birthday
She kept everything covered beneath a long, beige trench coat. The "Keeping Up with the Kardashians" star paired her monochrome outfit with nude Yeezy Season 2 Lucite sandals.
Kim Kardashian torturing her feet in Yeezy Season 2 Lucite sandals
The Lucite sandals are from Kanye West's Yeezy Season 2 Collection, which launched on June 6 at Farfetch. Make sure you stay away from fake Yeezys!
Yeezy Season 2 Lucite Sandals, $595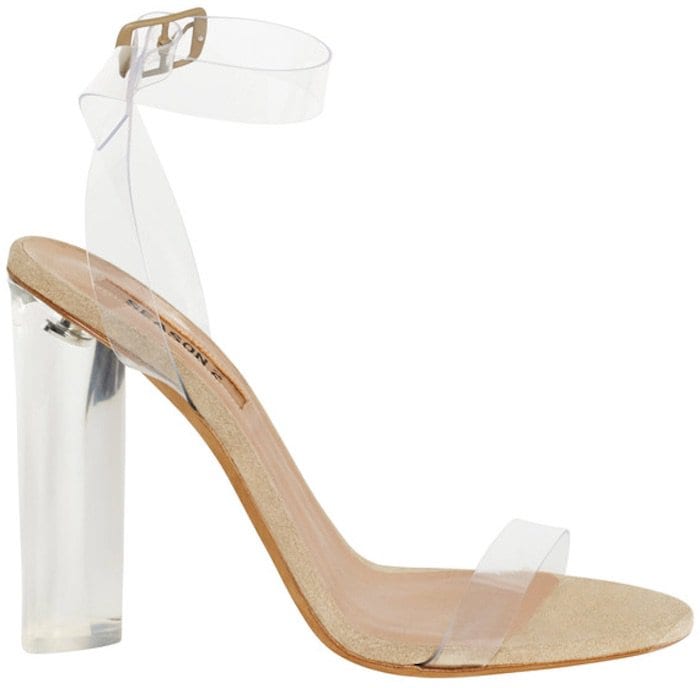 Kim showed way more than just her curves a day later when she shared photos of her GQ magazine shoot on Instagram.
The shoot featured some really racy photos, including a snap of her nipple peeking out from beneath a pile of bedding, a half-nude photo, and a shot of her behind.
Credit: Michael Wright / WENN