Kim is usually the Kardashian sister who steals the show with her fashion choices, but this time we're raving about Kourtney's shoes! We spotted her shopping with her mom, Kris Jenner, and sister, Kim, in a pair of amazing lace-up sandals from Tom Ford.
Kourtney wore her heels with a black-and-white striped shorts suit and a white blouse. She accessorized with oversized black sunnies and a soft mint blue-green bag, the latter adding a little pop of color to an otherwise black-and-white ensemble. This is an impressive look on Kourtney! Her outfit was ultra chic and stylish, but not too confining or stuffy (like some of Kim's body-hugging ensembles).
Her heels, moreover, are undoubtedly expensive, and they're oh so eye-catching and sexy! The little gold details make them that much more glam.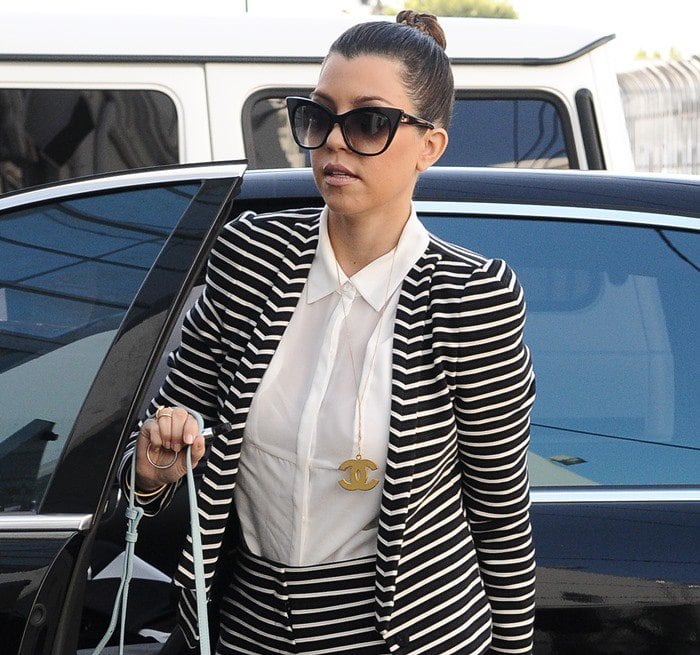 Kim and Kourtney Kardashian along with their mother, Kris Jenner, spotted shopping while filming their reality show 'Keeping Up With The Kardashians' in Los Angeles on February 27, 2013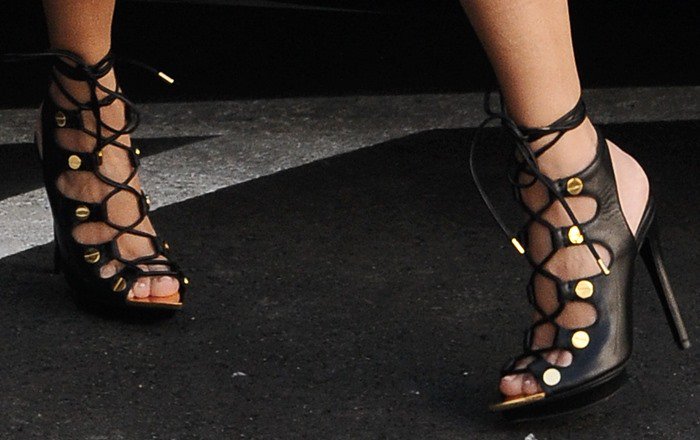 Kourtney Kardashian wearing Tom Ford heels with golden hardware

We found Kourtney's smooth leather Tom Ford heels at Neiman Marcus: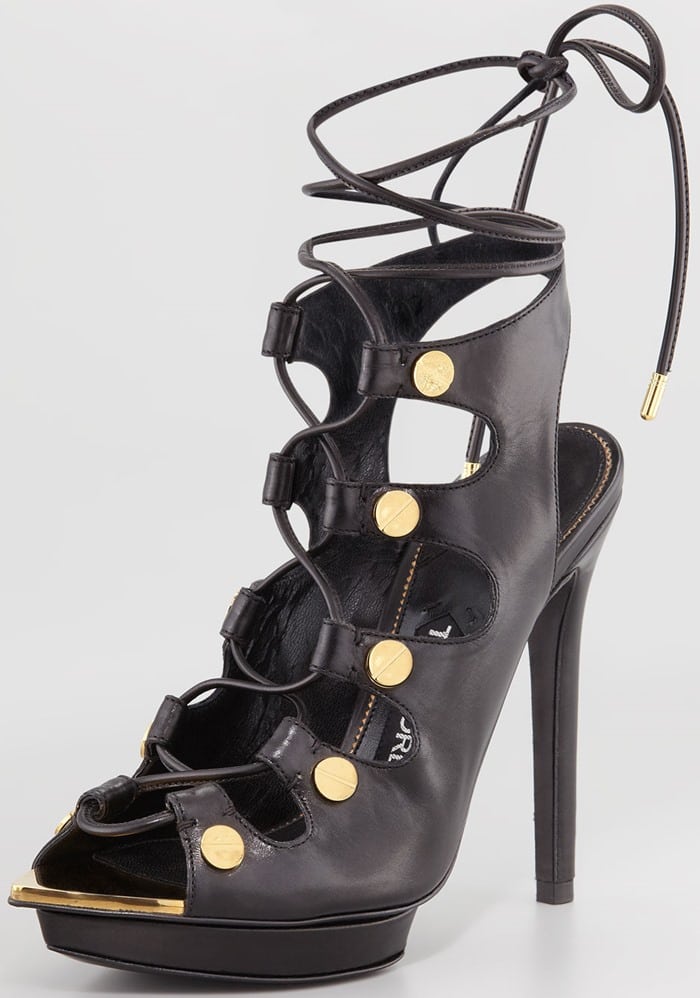 Tom Ford Lace-Up Platform Sandals in Black, $1,250 at Neiman Marcus
Do you agree that Kourtney's Tom Ford shoes are totally amazing? How do you feel about the rest of her ensemble?
Credit: JP/JFXimages/WENN