Kristen Bell is probably one of the most lovable figures in Hollywood. Remember the time she was bawling her eyes out over her first interaction with a sloth? But, when it comes to protecting her private life, the actress can be pretty cold.
Kristen was spotted trying to escape the paparazzi by leaving through the back door of a salon in Los Angeles.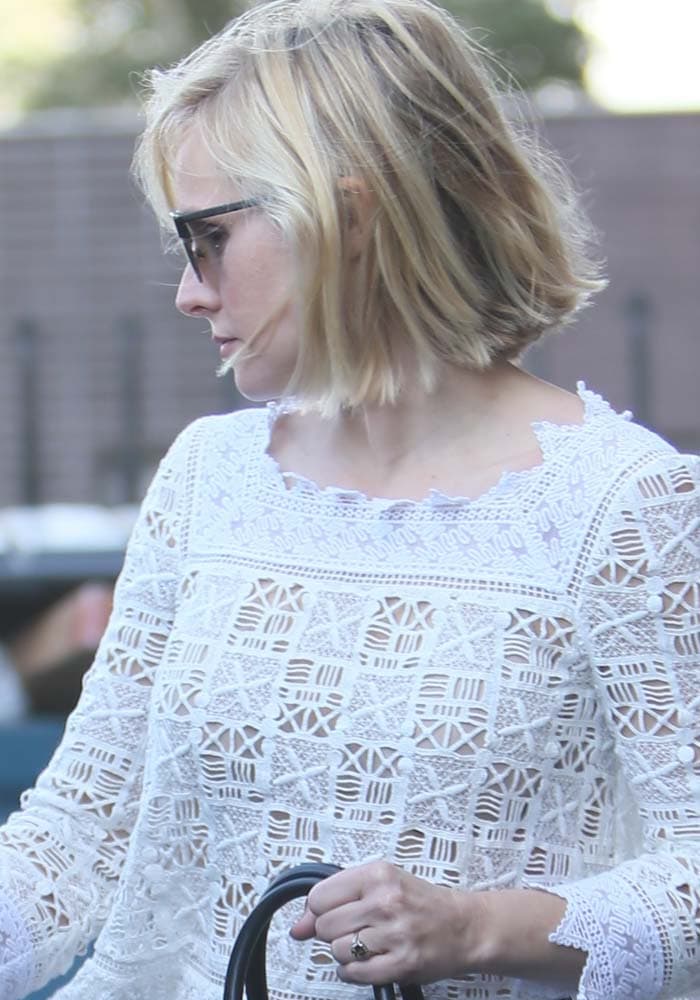 Kristen was spotted in an embroidered see-through white top which was paired with flared cutoff jeans. The 35-year-old wore her casual combination with a Saint Laurent bag and a pair of Isabel Marant's "Jaeryn" eyelet mid-heel gladiator leather sandals.
Kristen didn't even bother to turn her head to give the paparazzi their shot, and proceeded to enter the passenger seat of an awaiting car.
Kristen Bell spotted leaving from the back of a salon in Los Angeles on March 22, 2016
Two days later, Kristen arrived at the ABC Studios for "Jimmy Kimmel Live!" with a staff member covering her from the view of media cameras.
Kristen appeared to have her daughter in her arms, which may be why she didn't bother to give the paparazzi the time of day.
Even if we didn't get to see much of the well-loved actress, we did see her gorgeous sandals. Grab a pair of the Isabel Marant 'Jaeryn' Sandals in black or brown at Net-A-Porter, Forward, Neiman Marcus, or Barneys New York.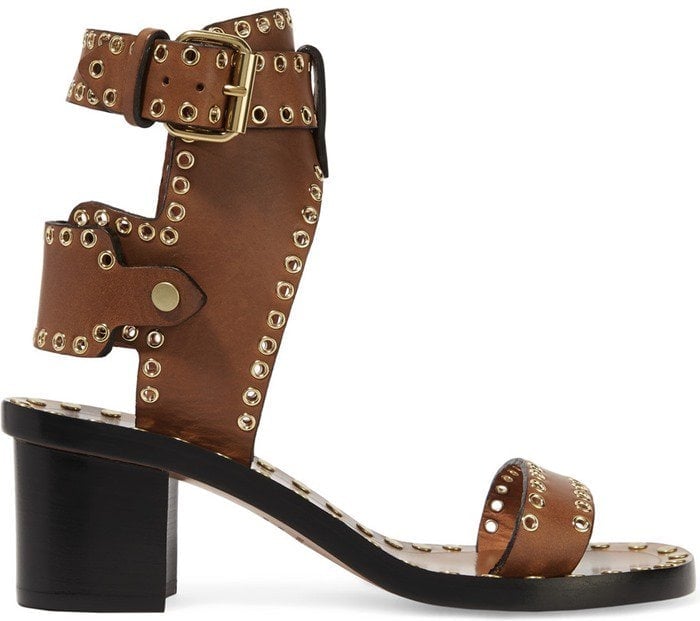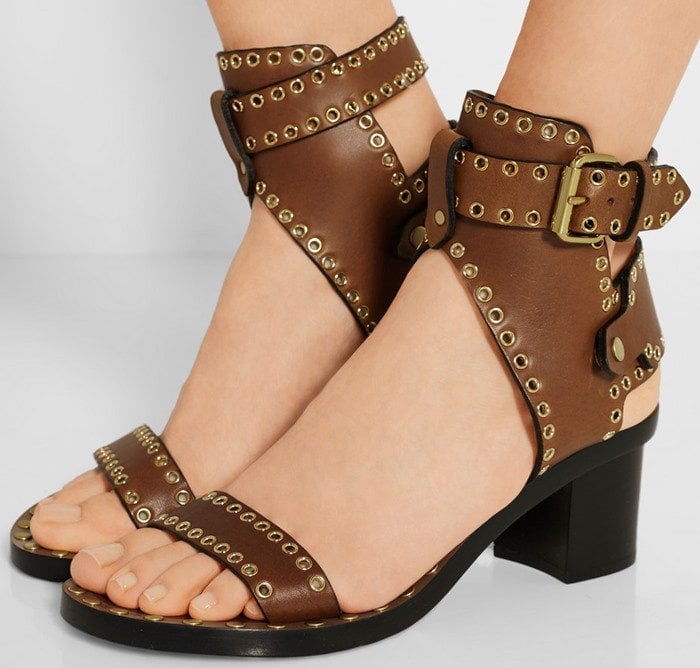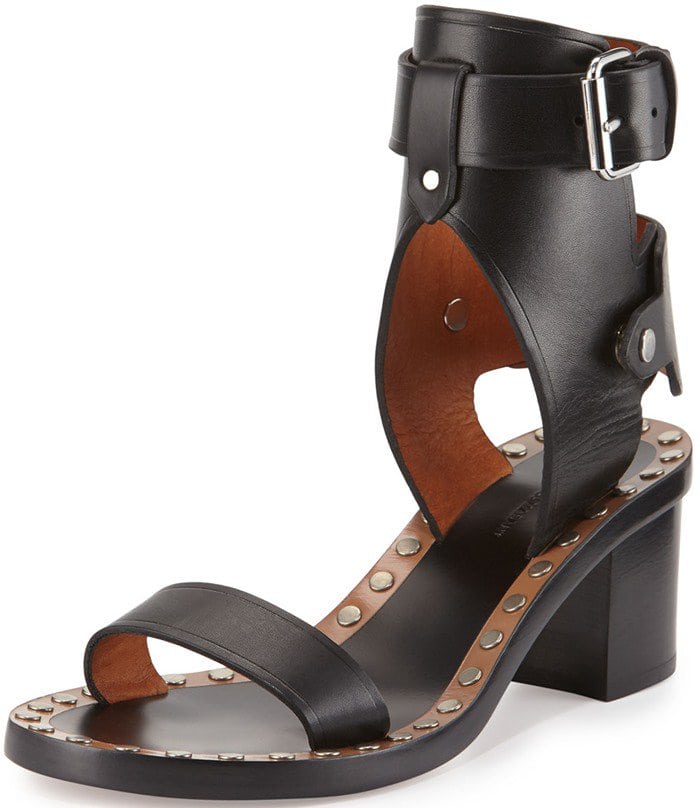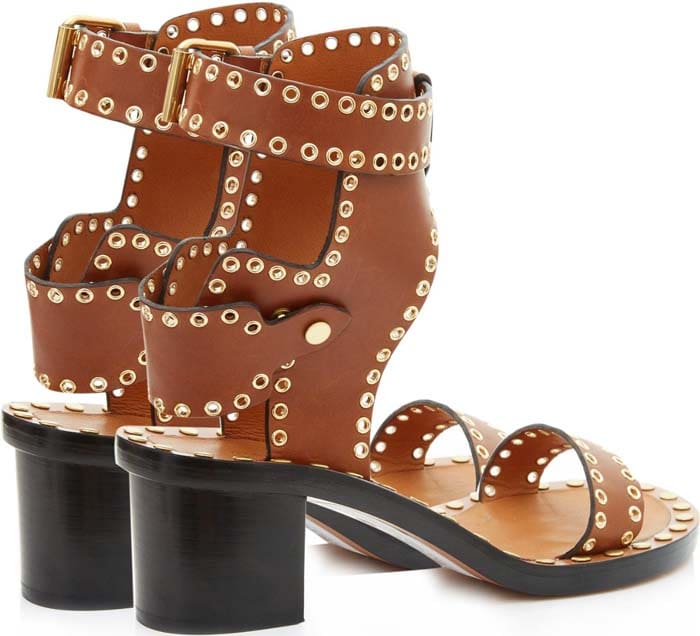 Isabel Marant "Jaeryn" Eyelet Leather Sandals, $720 at Net-A-Porter, Forward, Neiman Marcus, or Barneys New York
Credit: Michael Wright / WENN