Kristen Stewart got engaged to her girlfriend of two years Dylan Meyer in November 2021. And in her recent interview on The Late Show with Stephen Colbert, the Twilight star teased they might just get married this weekend.
"I want to have a big party or something. I'm so unceremonial. I think we might just go do it this weekend or something, and then, like, just hang out with everyone afterwards," she jokingly told Christian talk show host Stephen Colbert.
"I'm not a good planner. I can't make plans for dinner. I like to pivot. You never know where I'm going, man," she added.
Wearing head-to-toe Chanel, Kristen also shared her thoughts about playing Diana in her latest movie, Spencer.
"I just think there would be no version of getting it perfect or right. I don't even think there's really a version of doing a good job. It's like doing your job and getting as close to someone personally and absorbing their spirit and energy as best as you can and translating that into a different format which is a piece of art and not real life."
"I just loved her, and I thought there's every reason—she's begging to be spoken about, and I just think that's why we have so many versions of this story right now."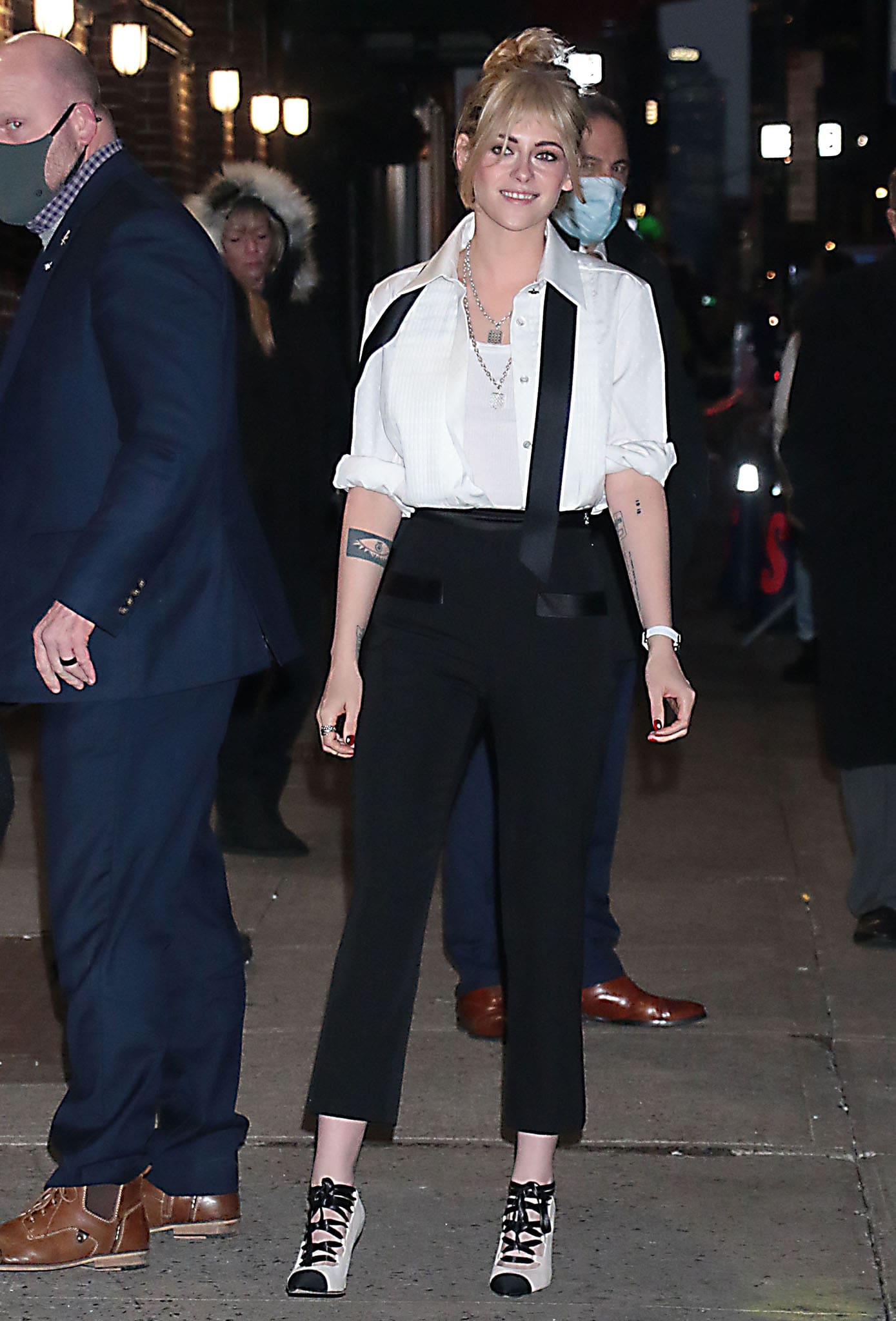 Kristen Stewart flaunts her tattoos outside The Late Show with Stephen Colbert on January 24, 2022 (Credit: Mega / WENN)
Showcasing her signature rock-chic look, the 31-year-old actress wore a black-and-white outfit that included an unbuttoned white collared shirt with sleeves rolled up above the elbows.
Underneath, she wore a white tank top and styled the look with an untied black tie draped over her shoulders.
Kristen Stewart shows her rock-chic side in a black-and-white Chanel shirt and pants (Credit: Mega / WENN)
She then tucked her top into a pair of black cropped trousers, finished with black-and-white lace-up cap-toe heels.
Crafted in Italy from smooth black and cream silk, these Chanel pumps feature almond toes, lace-up toes, and mid-high stiletto heels.
Kristen Stewart pairs her edgy outfit with two-tone lace-up pumps (Credit: Mega / WENN)
The Panic Room actress added a grunge edge to her look with a messy bun, kohl-rimmed eyes, and nude lip color.
Wearing black and red nail polish, she completed her outfit with some bling, including a white watch, some silver rings, and two Jillian Dempsey silver locket necklaces.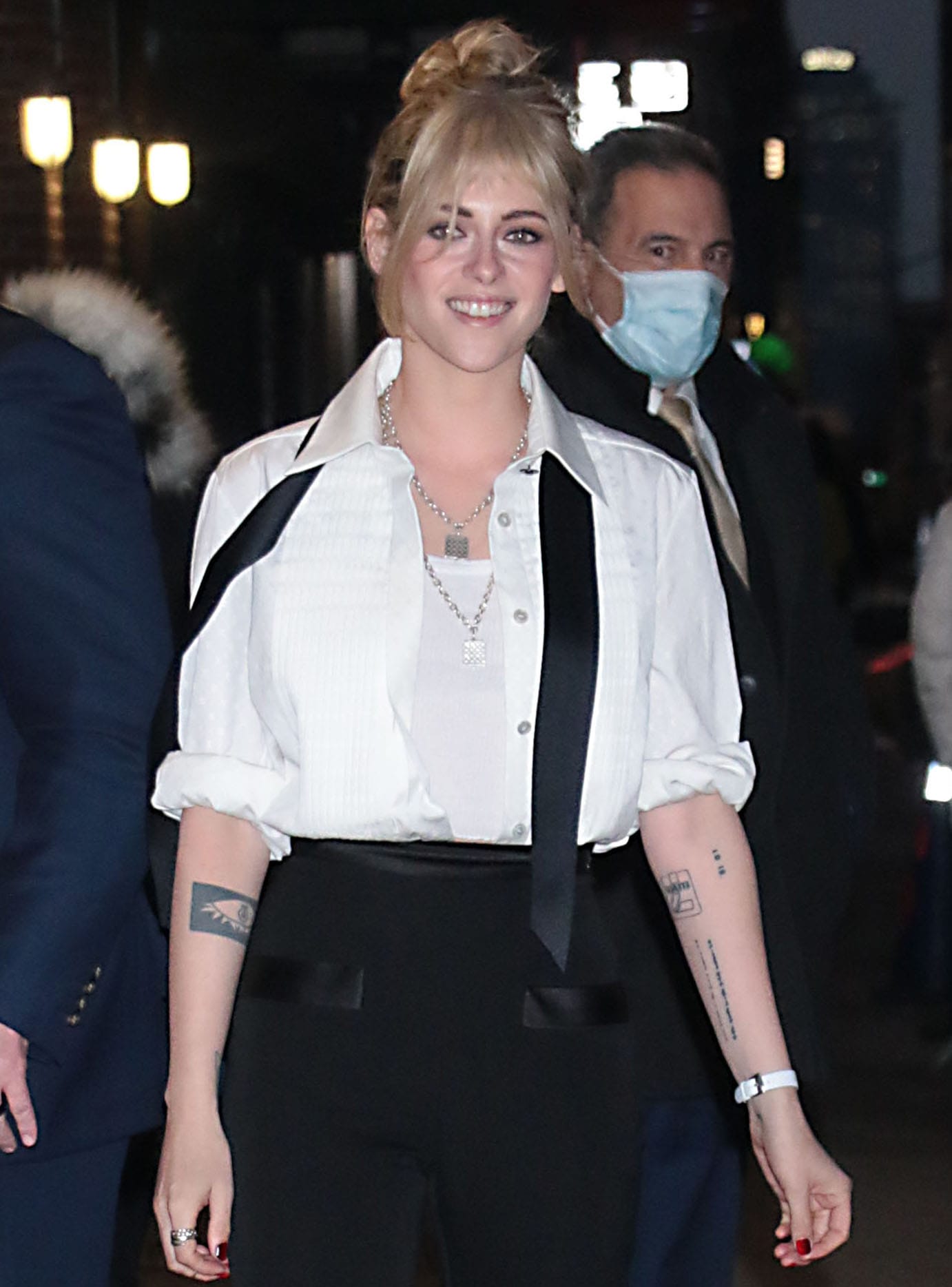 Kristen Stewart styles her hair in a messy updo and wears kohl-rimmed eyes with nude lipstick (Credit: Mega / WENN)