Kylie Jenner chose to wear her hair back while going out for a late night bite at Craig's Restaurant on Saturday night in West Hollywood, California.
The 20-year-old rocked a white sports bra from Naked Wardrobe with leggings from the Alexander Wang Fall 2018 Collection. She rounded off the outfit with clear PVC mules from Yeezy that you can buy at Farfetch. While we've seen plenty of clear shoe disasters in the past, it seems like Kylie knows how to prevent sweaty feet!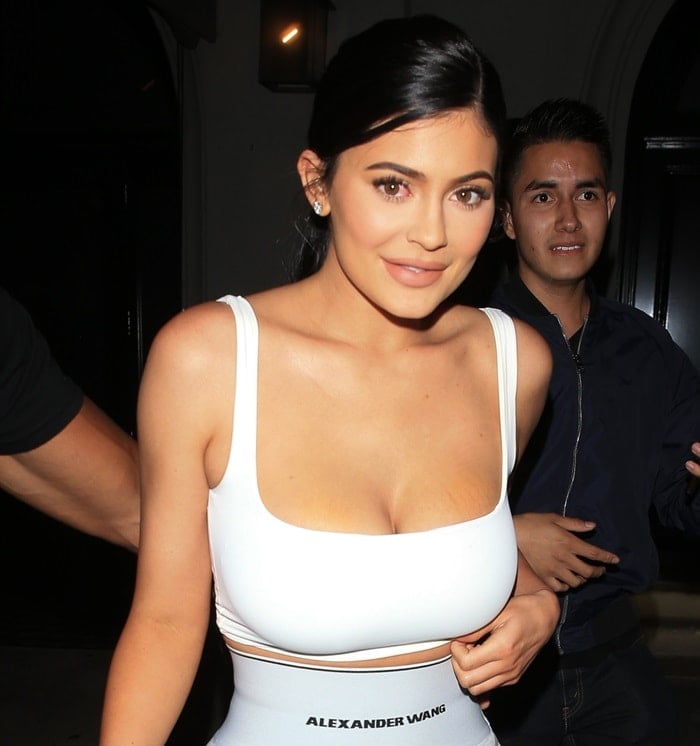 Kylie Jenner wearing her hair back while out for dinner at Craig's Restaurant in West Hollywood on June 16, 2018
One day earlier, Kylie shared her love for The Handmaid's Tale, an American dystopian drama web television series, and wondered if anyone else felt the same. "Who else is obsessed with @HandmaidsOnHulu?" she asked. The 20-year-old American reality television personality, model, entrepreneur, socialite, and social media personality also recently teased her upcoming Sorta Sweet eyeshadow palette that will be released on Amazon. Kylie teased the packaging for the new colors on her Instagram story.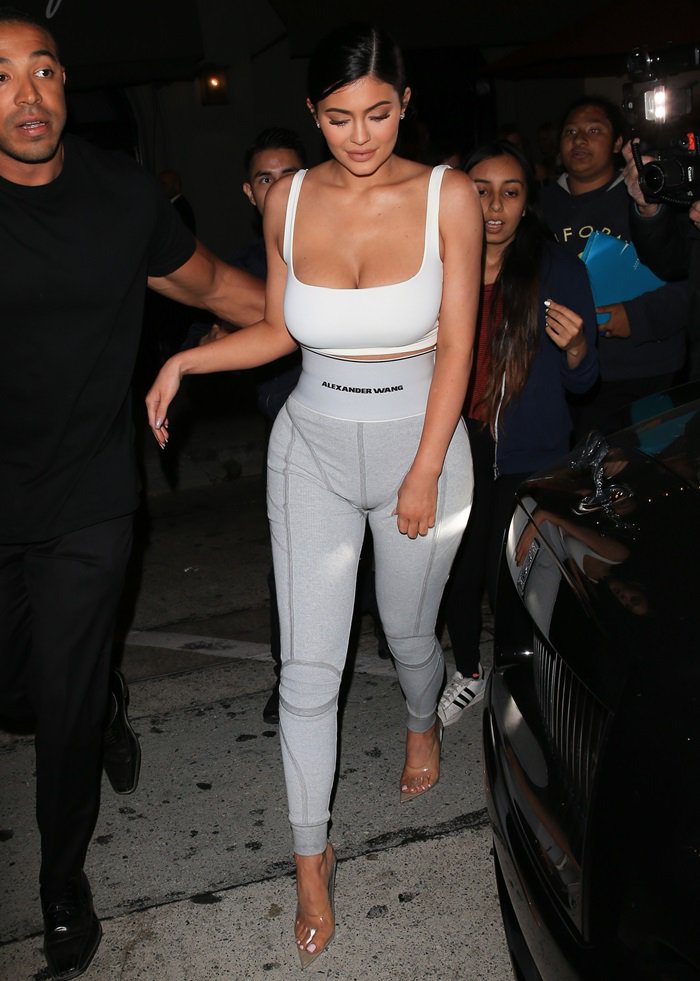 Kylie Jenner wearing leggings from the Alexander Wang Fall 2018 Collection and  a white sports bra from Naked Wardrobe
Kylie Jenner showing off her feet in clear Yeezy shoes
Credit: WENN