If there was one headline that you would want to wake up to following the 2016 BRIT Awards, what would it be? Some of the celebrities on the red carpet of the BRIT Awards red carpet gave some pretty ridiculous — and hilarious — answers, and Lana Del Rey was no exception.
Lana Del Rey revealed that she would like to be photographed leaving a hotel with a handsome man. Yup, you can quote her on that.
Lana Del Rey at the 2016 BRIT Awards held at the O2 in London on February 24, 2016
Lana wore a floral maxi dress with a thigh-high side slit from Monique Lhuillier, which she paired with a unique fur sandal in copper and mustard from the same designer. The singer finished her look with a clutch from Globetrotter.
While this look has gotten quite a bit of hate, we think Lana looked pretty good. However, it probably was not the right event for this ensemble.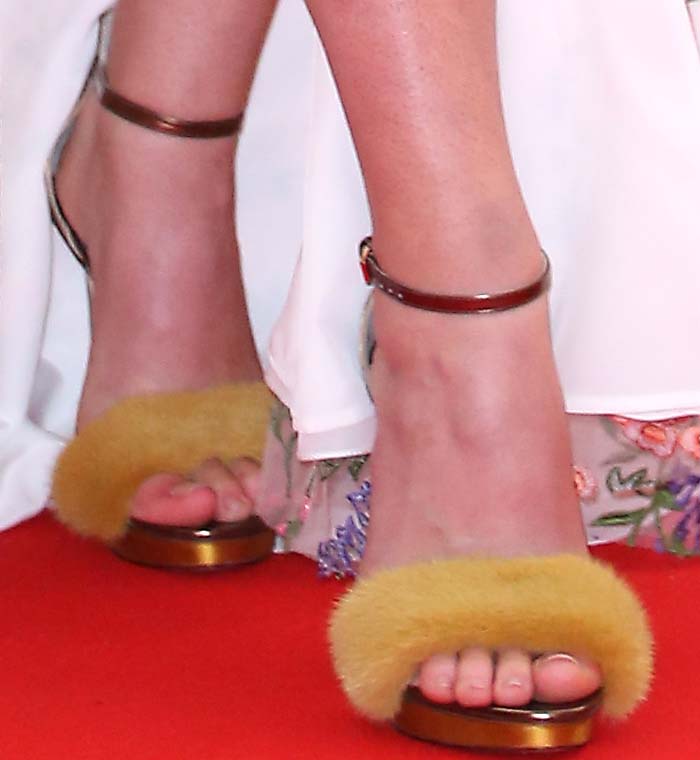 Lana Del Rey wears a furry pair of Monique Lhuillier "Marlowe" sandals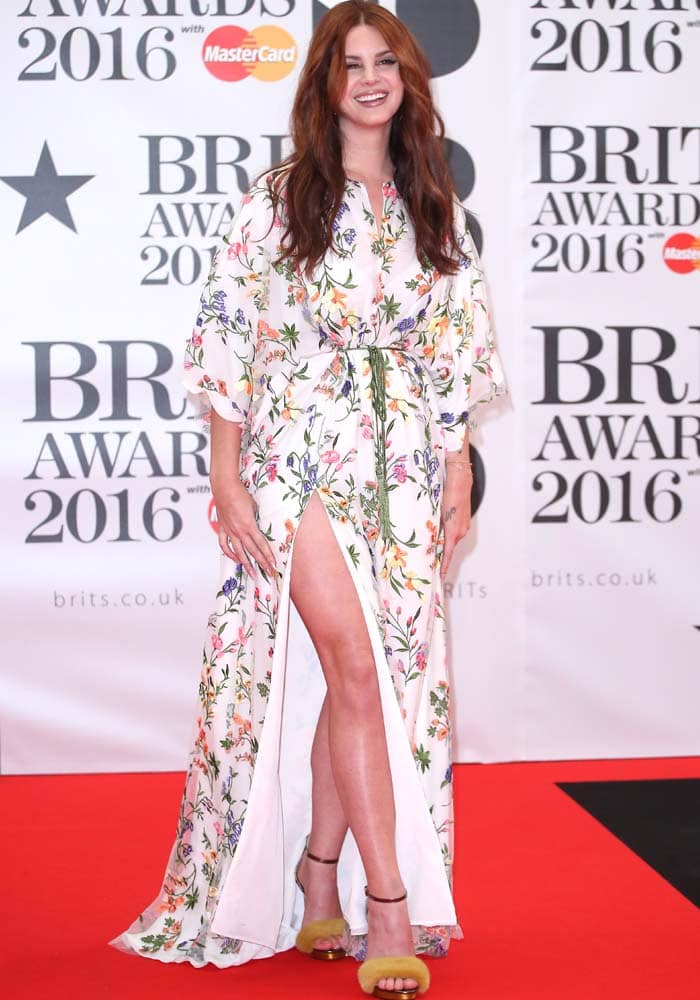 Lana Del Rey shows off a bit of leg in her Monique Lhuillier dress
Since Lana was pretty truthful about her answer, the interviewer extended the tidbit to Craig David, asking him if he wouldn't mind being that "handsome guy."
See the entire BRIT Awards red carpet coverage below:
Grab Lana's fur sandals by Monique Lhuillier at Shopbop.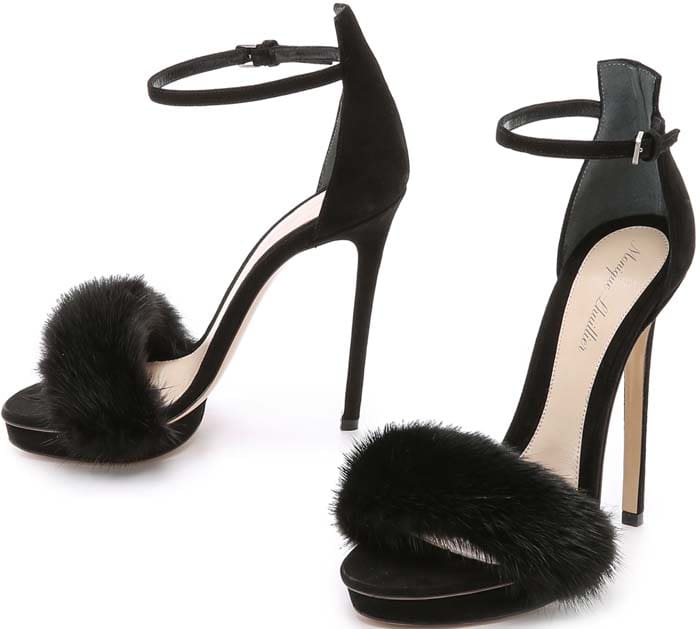 Monique Lhuillier 'Marlowe' Fur Sandals, $895 at Shopbop
Credit: Lia Toby / Daniel Deme / WENN