Celebrity stylist Law Roach recently announced his retirement on Instagram, much to the surprise of everyone from celebrities to fashion execs and fellow stylists, and of course, the netizens.
The announcement came as a shock as it was posted shortly after the Academy Awards ceremony, wherein Law Roach styled several of the attendees, including Hunter Schafer, Kerry Washington, and Hailee Steinfeld.
Law Roach attending the Roberto Cavalli Spring/Summer 2023 show during Milan Fashion Week in Milan, Italy on September 21, 2022 (Credit: Marco Piovanotto / ABACA / INSTARima / Cover Images)
On his Instagram, he posted a graphic with the word "RETIRED" and a caption that explained his reasons.
He wrote: "My Cup is empty….. thank you to everyone who've supported me and my career over the years. Every person that trusted me with their image, I'm so grateful for you all. If this business was just about the clothes I would do it for the rest of my life but unfortunately it's not! The politics, the lies and false narratives finally got me! You win … I'm out. ❤️❤️❤️"
View this post on Instagram
The 44-year-old stylist to the stars caused quite a stir with the announcement, as no one was certain about what he was specifically referring to in his statement.
Just Jared speculated that it could be related to the recent "drama involving him allegedly not getting a front row seat next to Zendaya at a recent Louis Vuitton show."
Law Roach and Zendaya on their way to the Louis Vuitton Fall/Winter 2023 runway show during Paris Fashion Week (Credit: Aurore Marechal / Abaca Press / INSTARimages)
Fans of Law Roach have been treated to a feast for the senses with his work on some of the most fashion-forward moments from A-list stars like Anya Taylor-Joy, Bella Hadid, Celine Dion, among others.
But of course, the celebrated stylist is most known for helping Zendaya become the bona fide fashion icon that she is today.
She recently enjoyed a whirlwind of fashion moments, such as her appearances at the 2023 NAACP Image Awards, this year's Screen Actors Guild Awards, and the aforementioned Louis Vuitton show during Paris Fashion Week.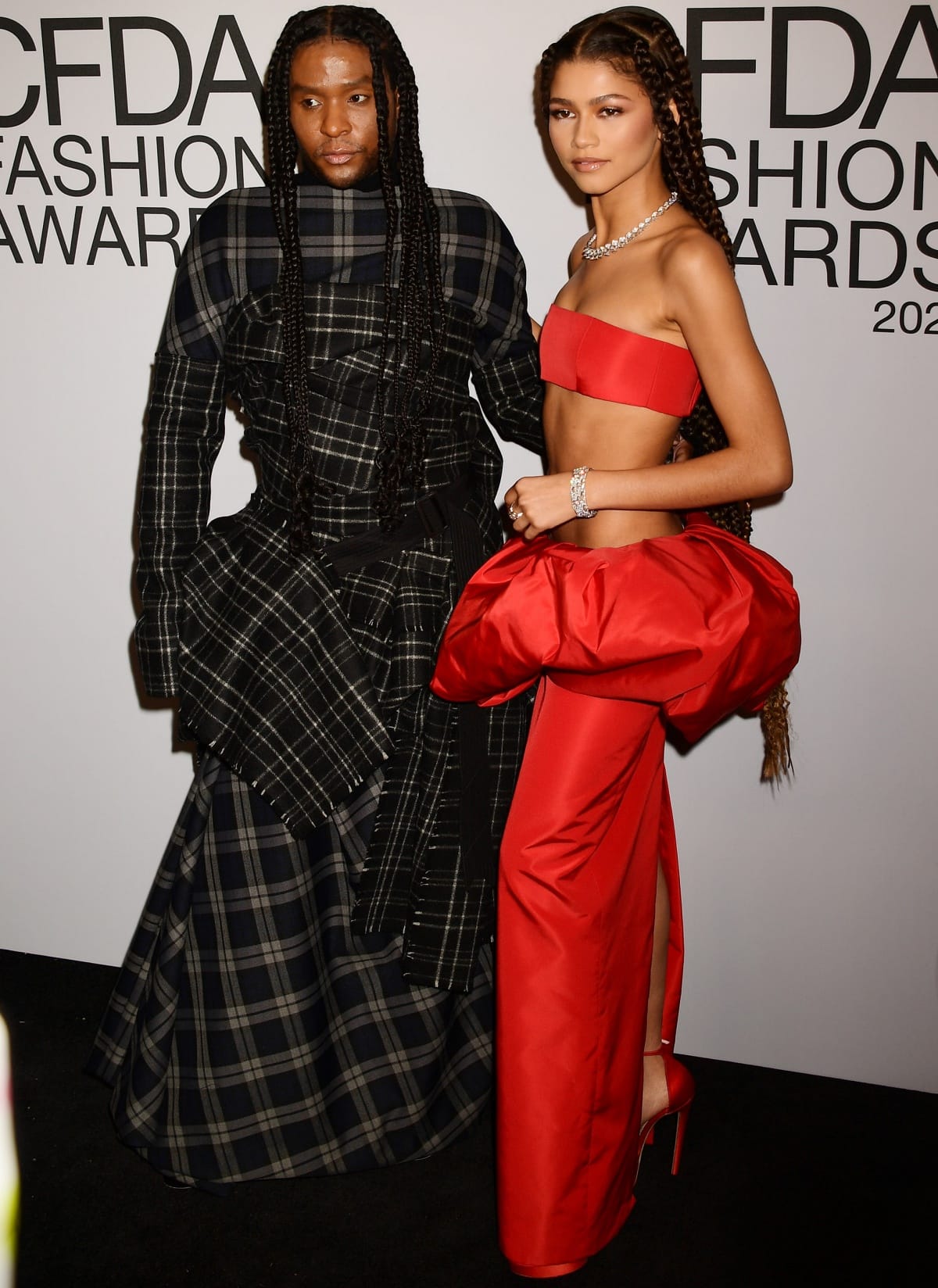 Law Roach and Zendaya at the 2021 CFDA Fashion Awards in New York City on November 10, 2021 (Credit: JENNIFER GRAYLOCK / INSTARimages)
Whatever the specific reason was that led to Law Roach's decision, it clearly left the stylist devastated enough to announce a shocking retirement. But he was quick to reassure that he will continue styling his "little sister" Zendaya on a series of Twitter posts.
"So y'all really think I'm breaking up with Z….. we are forever!" he tweeted. "She's my little sister and it's real love not the fake industry love."
Vogue spoke to Law Roach about his controversial statement about his retirement, and he had this to say:
"I'm not saying I'm retiring from fashion. I love fashion. I love the businesses, and I love being creative. What I'm retiring from is the celebrity styling part of it: the being in service and at service of other people. That's what I'm retiring from, yeah."
He said that making the announcement was "just to relive some pressure for [himself]," like a form of "self-care."
Law Roach arriving at the Michael Kors Spring/Summer 2023 show during New York Fashion Week in New York City on September 14, 2022 (Credit: JOHN NACION / Startraksphoto / Cover Images)
"I was riding in the car and I made a decision. I said: You know what, I've done everything I wanted to do in this career. I've received all the awards, the accolades, I've changed people's lives…And I just feel like, I've had enough, you know?"
Law Roach continued that his post on Instagram "wasn't a PR stunt." What it was, for him, "was really me giving myself the grace to say: It's okay. You can do something else."
Stylist Law Roach attending the 2nd Annual Hollywood Unlocked Impact Awards held at the Beverly Hilton Hotel in Los Angeles, California on June 24, 2022 (Credit: Image Press Agency / ABACA / INSTARimages)
That "something else" is working in different corners of fashion like recently walking the runway for Boss. He said that he was excited about working with them for "giving [him] an opportunity to be shown in a different light."
View this post on Instagram
Law Roach also has some television work and is the West Coast Editor for British Vogue. In addition, he expressed to Vogue his desire to teach: "I want to be more involved with people who look like me who want to figure out how to have the opportunity to do things that I've done."
He continued, "I want that to be my legacy, a legacy that I really helped change people's lives – and not just the celebrities' by putting them in the best dress, you know?"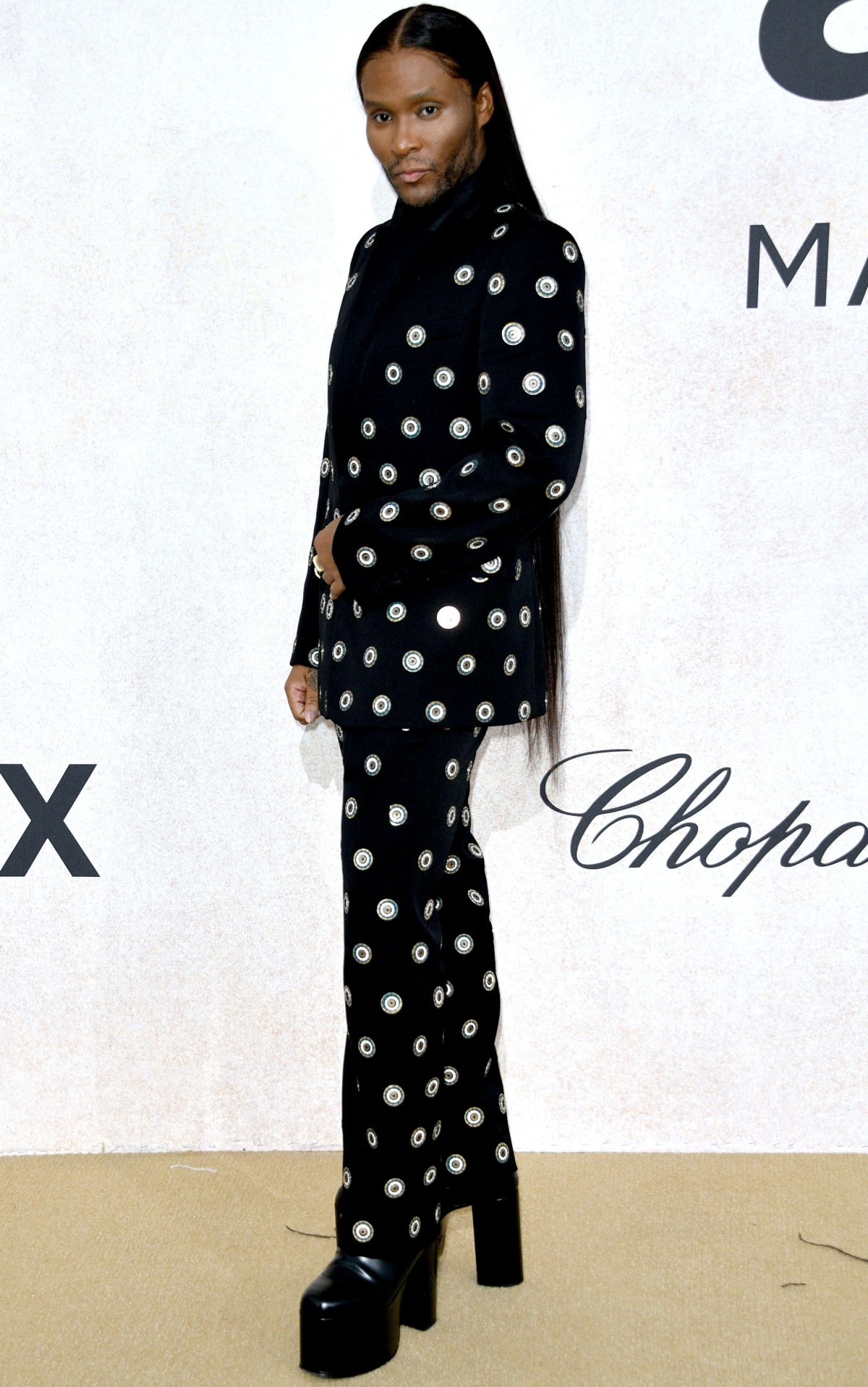 No matter what lies ahead for Law Roach, we know that he is going to slay it because he has always proven that he is capable of doing brilliant things (Credit: Alberto Terenghi / IPA / INSTARimage)