Lea Michele has been keeping busy lately. The actress has been trying out more intense workouts, promoting the second season of "Scream Queens" with Taylor Lautner and John Stamos, and participating in secret photoshoots with celebrity stylists. We really think she could benefit from some "me time," and it looks like she did just that.
Lea was photographed leaving a massage session at The Now boutique in West Hollywood.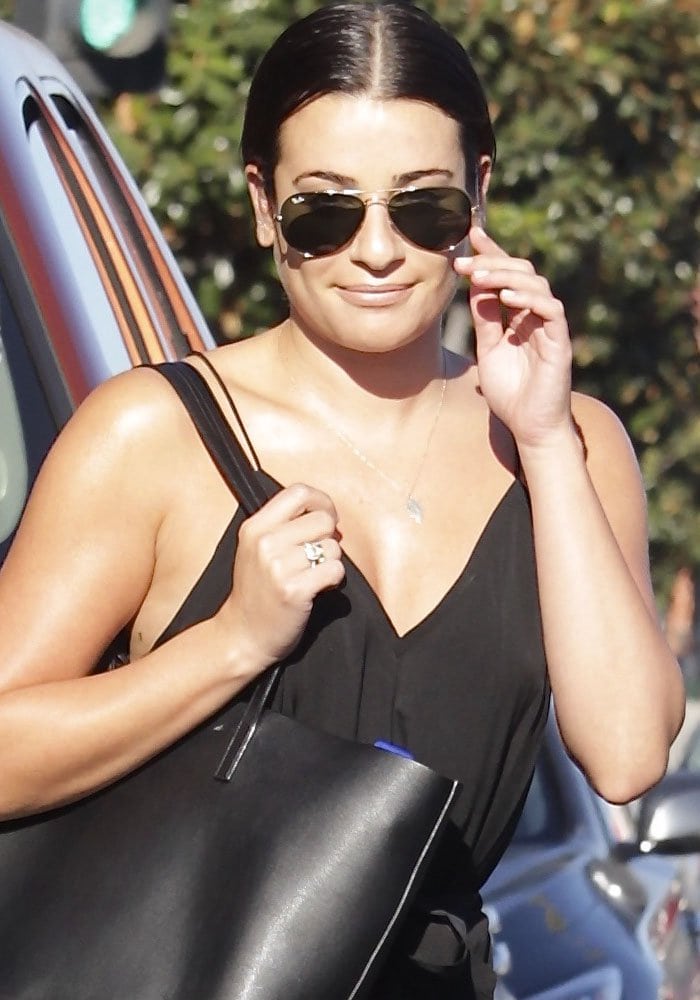 Lea Michele goes for a massage at The Now Massage Boutique in West Hollywood on August 11, 2016
Lea stepped out in AYR's "The Niche" dress, which is a black maxi dress that featured a plunging neckline, a wrapped waist and a single side slit. The actress styled her off-day look with a pair of Ray-Ban sunglasses, the Saint Laurent "Shopping" tote in black leather, and the Aquazzura "Austin" sandals in nude suede.
Lea leaves the massage boutique in a pair of Aquazzura "Austin" sandals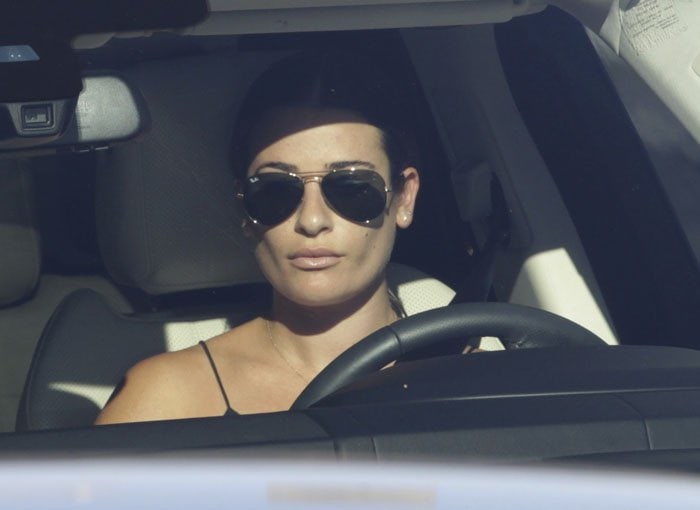 Lea drives off on her own after spending a relaxing day in between her busy schedule
Even though she's got a lot on her plate, Lea is channeling most of her energy into promoting the latest season of "Scream Queens," where she is joined by show newbie Taylor Lautner. The teaser video shows Lautner making out with a one of the Chanels, and Lea making an appearance as "Hannibal Hester."
You may grab a pair (or two or three) of Lea's gorgeous Aquazzura "Austin" suede sandals at Farfetch, Shopbop, and Barneys New York, and Net-A-Porter.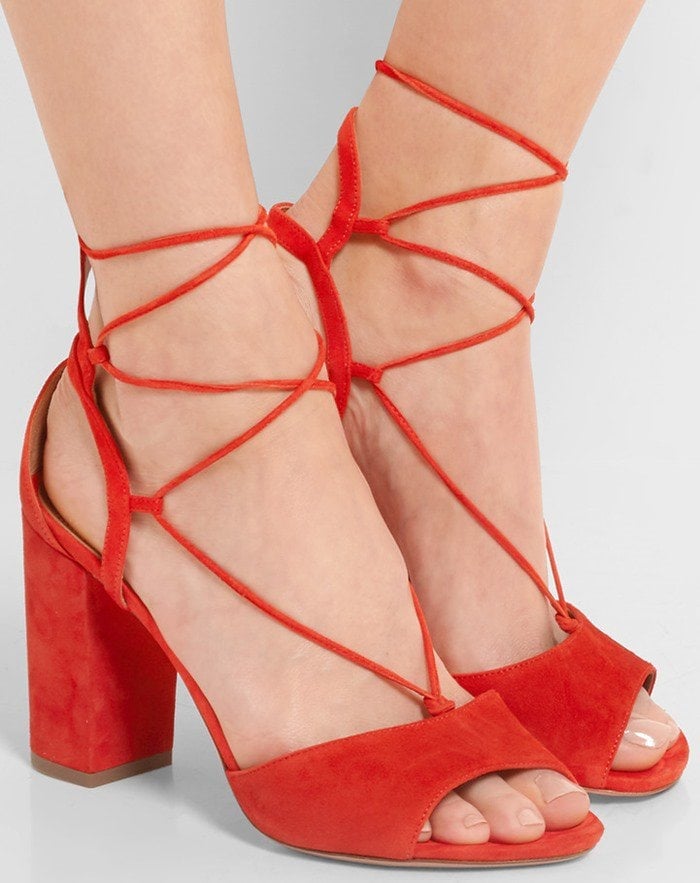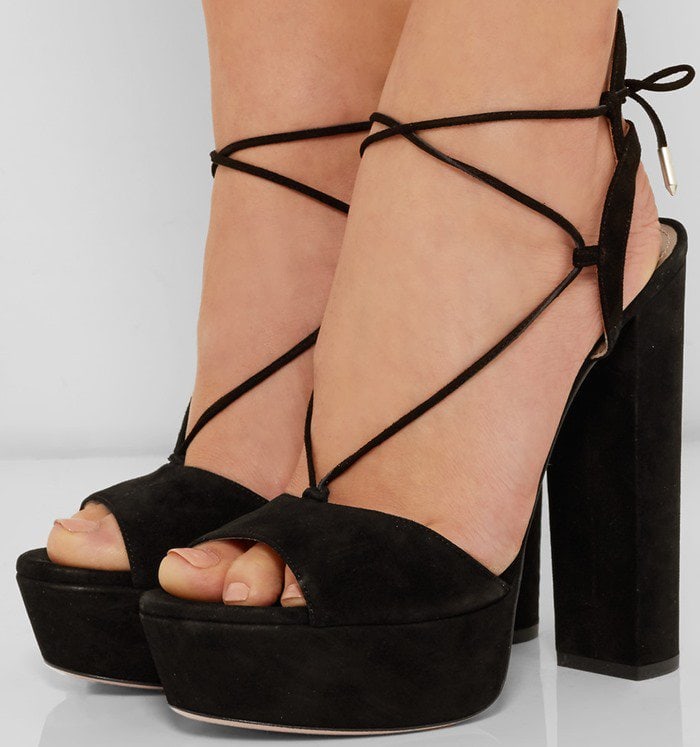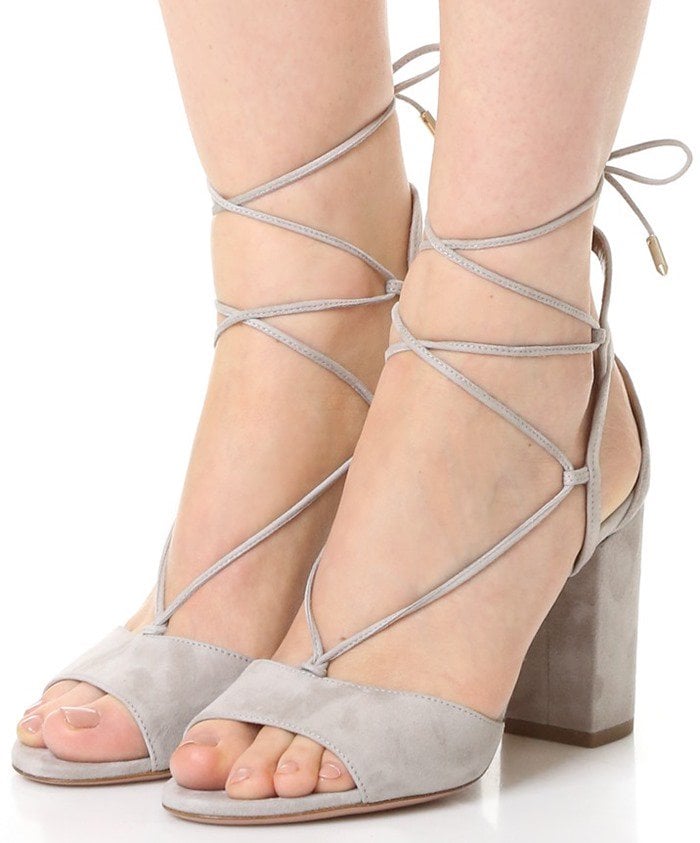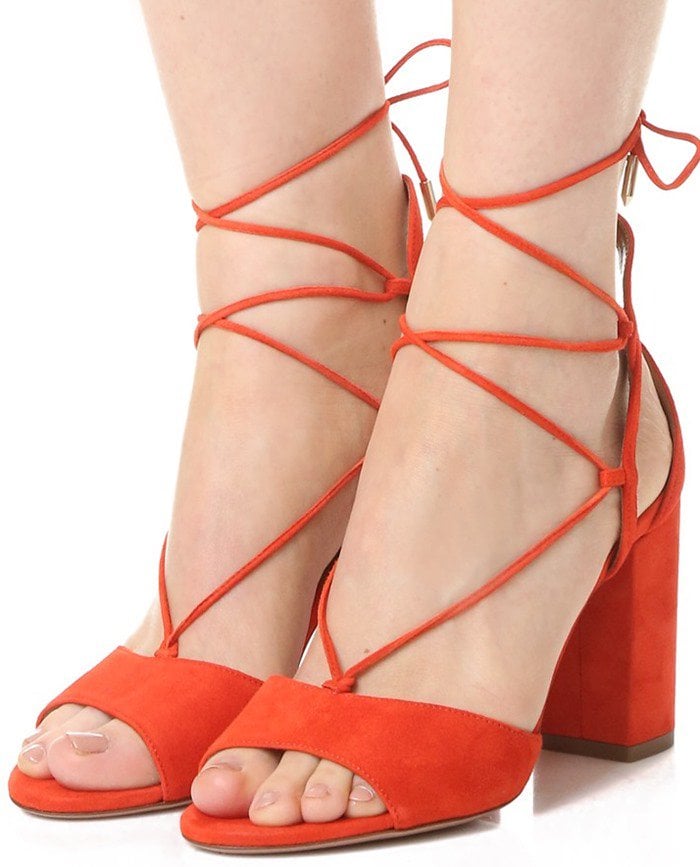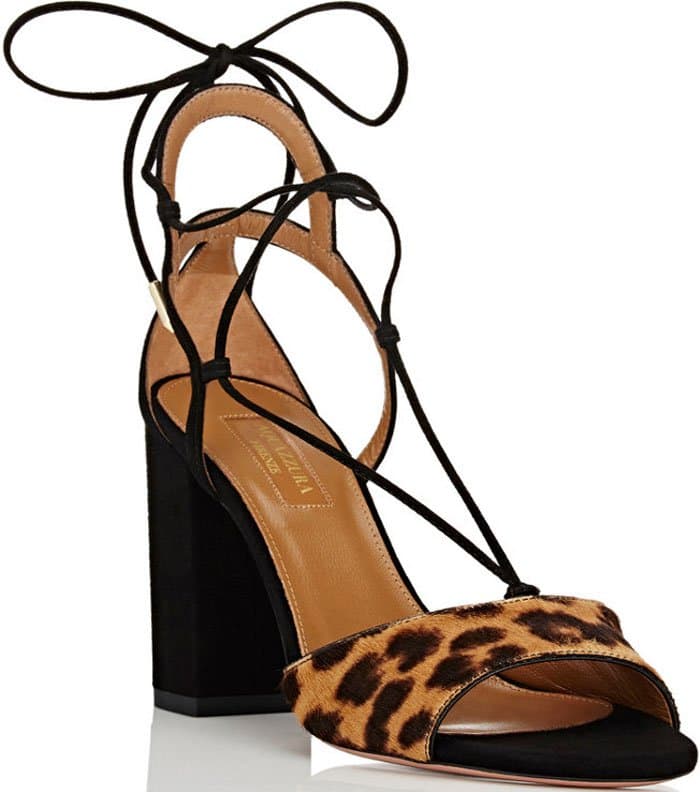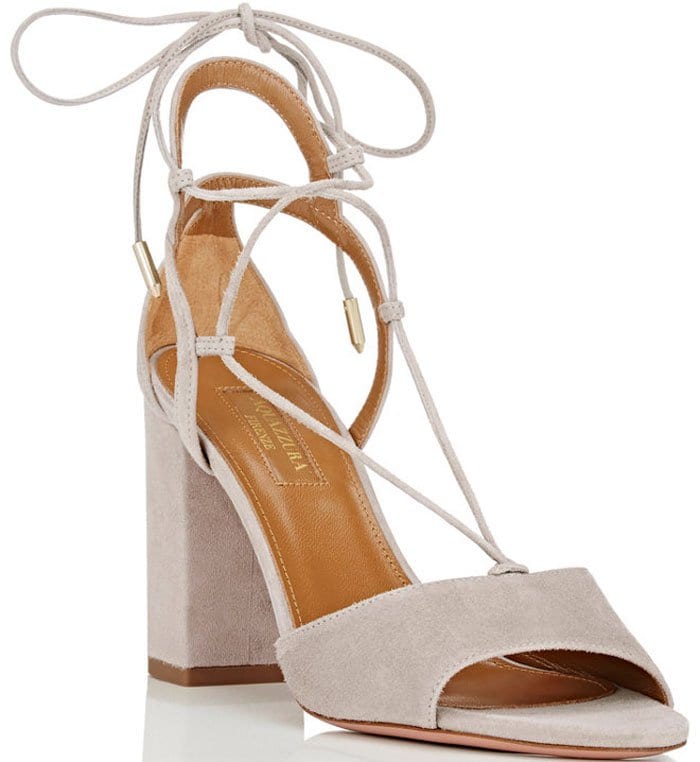 Aquazzura "Austin" Sandals, $695 at Farfetch, Shopbop, and Barneys New York, and Net-A-Porter
Credit: WENN