LeAnn Rimes is a country music singing sensation, who has always been known for her singing chops. But at The Trevor Project's 2011 Trevor Live! event held at The Hollywood Palladium, she proved that she has other talents, too.
The 29-year-old entertainer wowed everybody with her balancing skills and fancy footwork when she showed up for the event wearing black heelless booties from Alexander McQueen.
LeAnn Rimes and her husband Eddie Cibrian at The Trevor Project's 2011 Trevor Live! at The Hollywood Palladium in Los Angeles, California, on December 4, 2011
The country music star opted for a stylized retro look with a striking green circle dress from Nini. Her dress provided a pop of color and a nice contrast to her decidedly dark accessories from her teardrop earrings and clutch to her incredible choice of footwear.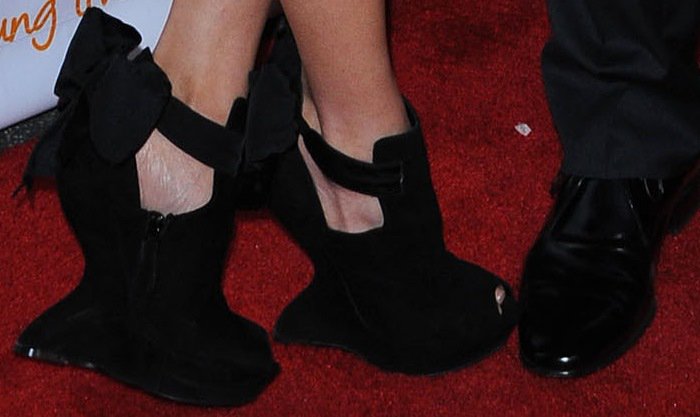 LeAnn Rimes went for a stylized retro look with a green Nini dress and Alexander McQueen heelless booties on the red carpet for The Trevor Project's 2011 Trevor Live! event at The Hollywood Palladium on December 4, 2011
Alexander McQueen's shoes are magnificent works of art and I have been obsessed with these boots since they came out in the Fall 2011 collection. They can be paired with everything from swingy dresses like LeAnn's to cropped black trousers and a sweater.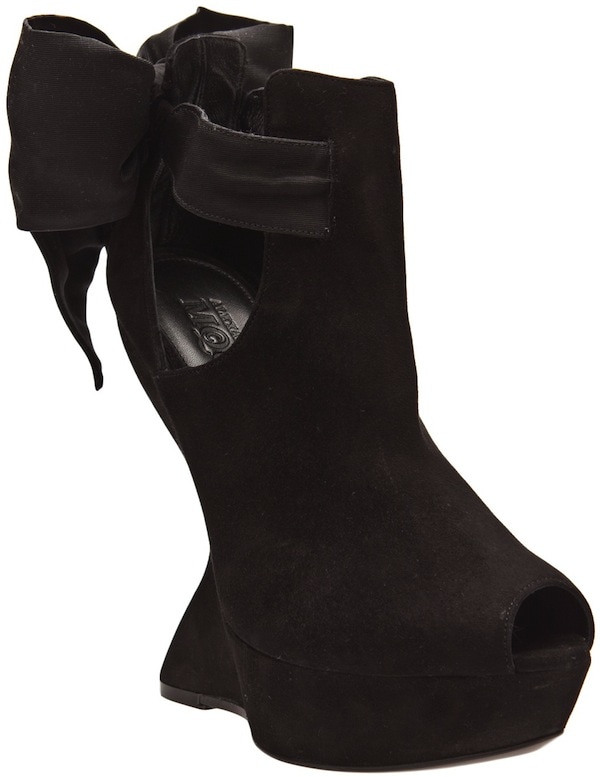 Alexander McQueen Heelless Bootie, $1,050
These boots are made for walking with extreme confidence to pull them off. Fortune favors the brave and LeAnn Rimes scores major points for her confidence and style.
What do you think of these bow-embellished peep-toe booties? Do you think you have enough confidence to make them your next shoes and pull them off?
Credit: WENN/B.Dowling