LeAnn Rimes has transformed herself from one fab country singer to one fab shoe fairy godmother!
LeAnn Rimes and hubby Eddie Cibrian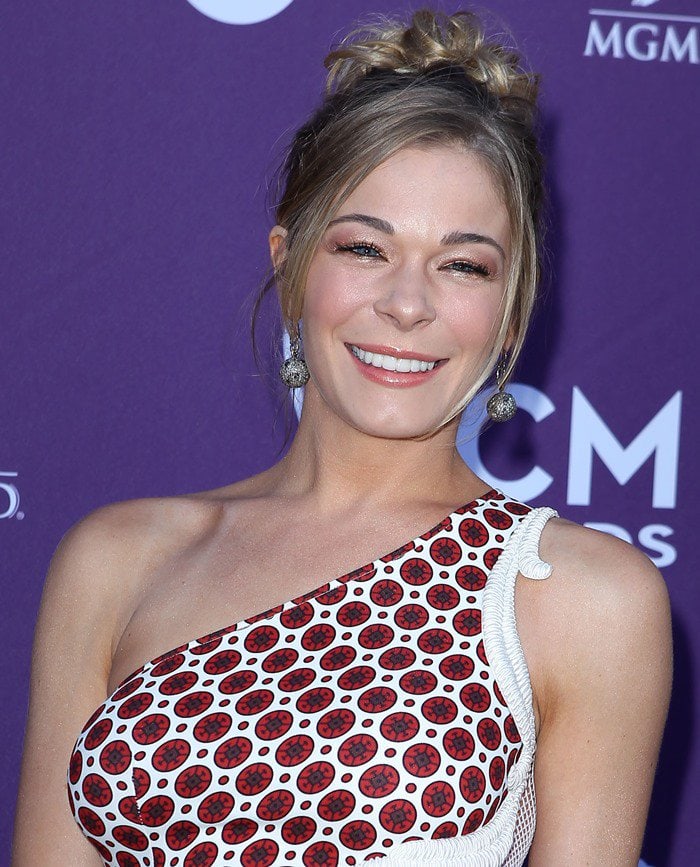 LeAnn Rimes wearing a Stella McCartney 'Rodney' one-shoulder stretch-crepe dress at the 2012 ACM Awards (Academy of Country Music Awards) at the MGM Grand in Las Vegas on April 1, 2011

LeAnn Rimes in beige strappy Christian Louboutin sandals
LeAnn just donated a number of shoes from her own shoe collection to single-mom fan Peggy Joyce from Cleveland, Ohio on Wednesday.
Peggy was hanging out on Twitter when LeAnn Tweeted that she has just finished "3 SOLID hours of closet organization," and shared some photos of her newly-organized clothing, shoes and accessories.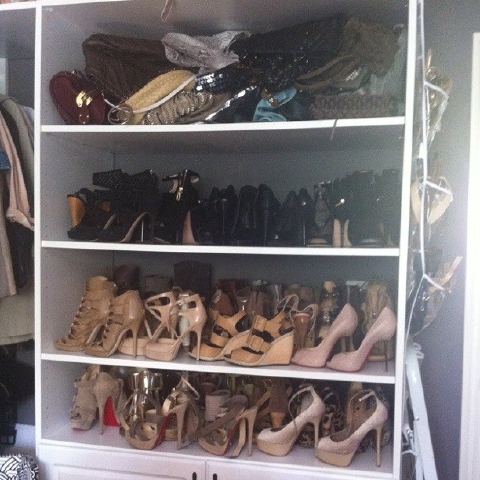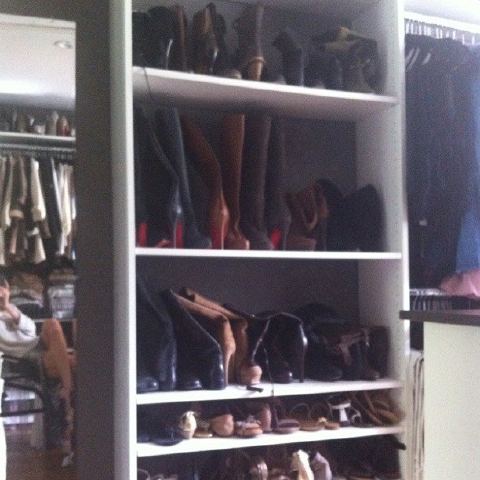 The country crooner continued to share "Everyone has a vice….mine are shoes and handbags :)". Joyce tweeted back: ""anything u want to donate to me? From OH and lost job and have a 16 month old. Bad year..I will pay for shipping. Thanks!! XO." After a series of back and forth tweets, LeAnn asked for Peggy's shoe size and by Friday, the shoes were ready and on their way for shipment.
LeAnn tweeted "I have a few pair of flip flops for the summer and tennis shoes in your size….hope it helps." Peggy, who's truly grateful said "To help a STRANGER really says something…thank you again!! When I get items I will pay it forward somehow to someone in need."
We're impressed with LeAnn's good deed. And lucky Peggy Joyce! We so love to have been in the receiving end of LeAnn's goodness! Don't you?
So what about you? Which celebrity would you want to receive a donation of shoes?
Credit: LeAnn Rimes/Judy Eddy/WENN