It's been a while since we've written about LeAnn Rimes here on our blog. We used to always feature LeAnn Rimes and her envy-inducing shoe collection, so it's a shame she's not seen in fabulous footwear as often anymore.
Well, until the Country to Country Festival in London last Sunday, that is. The paps had already been spotting LeAnn Rimes in some really cute shoes the days leading up to the festival, but the shoes we deem cutest of them all are the ones she used for her performance.
LeAnn Rimes wowed the crowd not only with her voice, but also with a bangin' outfit consisting of a Hervé Léger cutout dress and nude-and-black patent platform sandals.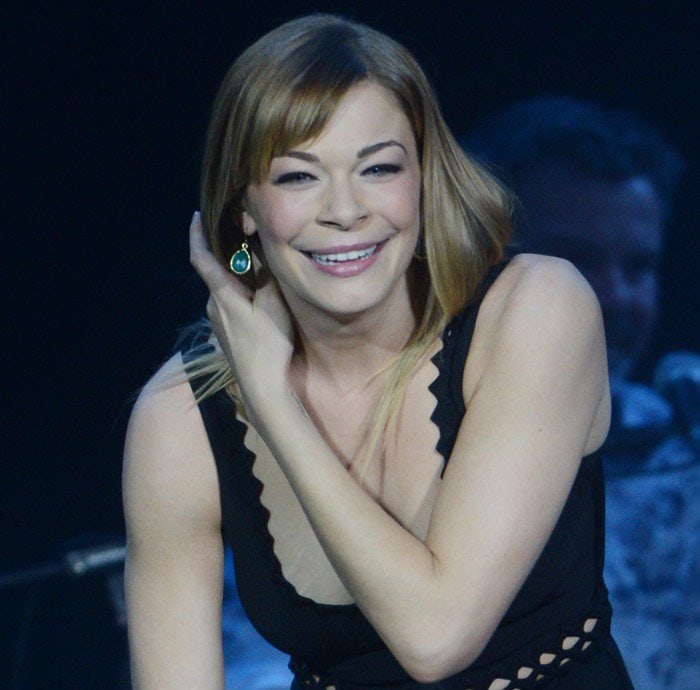 LeAnn Rimes performing at C2C: Country to Country Festival 2013 at O2 Arena in London, England on March 17, 2013
LeAnn Rimes' sandals look punk-inspired at first because of the studs, but if you take a closer look, the studs are actually faux pearls. Knowing that they're pearls suddenly takes these sandals' style to the complete opposite side of punk, don't you think?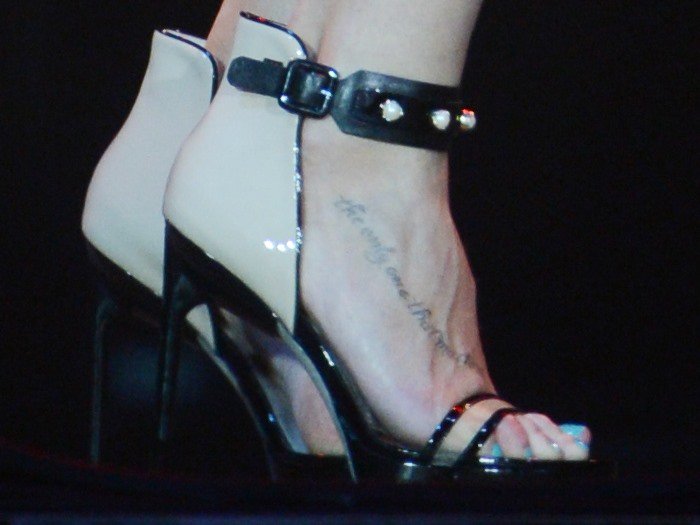 LeAnn Rimes' stage sandals are these Jason Wu "Nadja" sandals: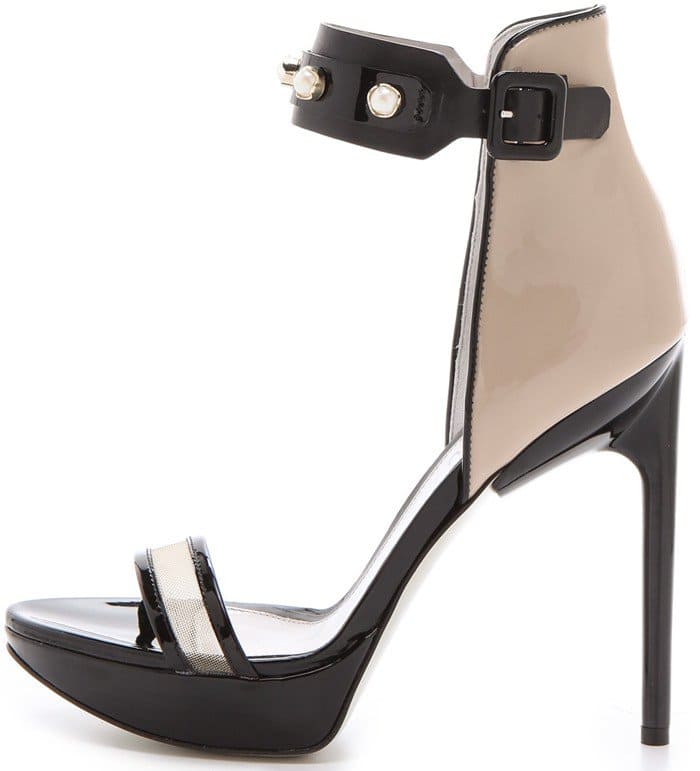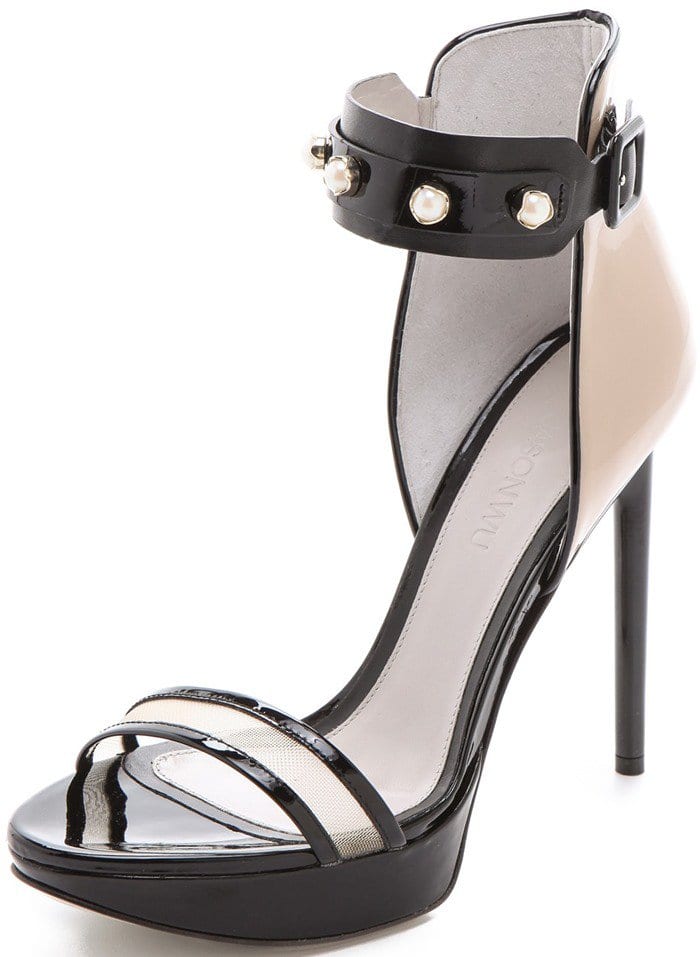 Jason Wu "Nadja" Platform Sandals, $1,195 at Nordstrom and Shopbop

Credit: WENN