Showing off her feet in black Valentino Garavani Atelier 03 rose edition sandals that you can buy for $1,100 at Farfetch, Vanessa Hudgens attended the premiere for her new film "Asking For It" at the 2021 Tribeca Film Festival.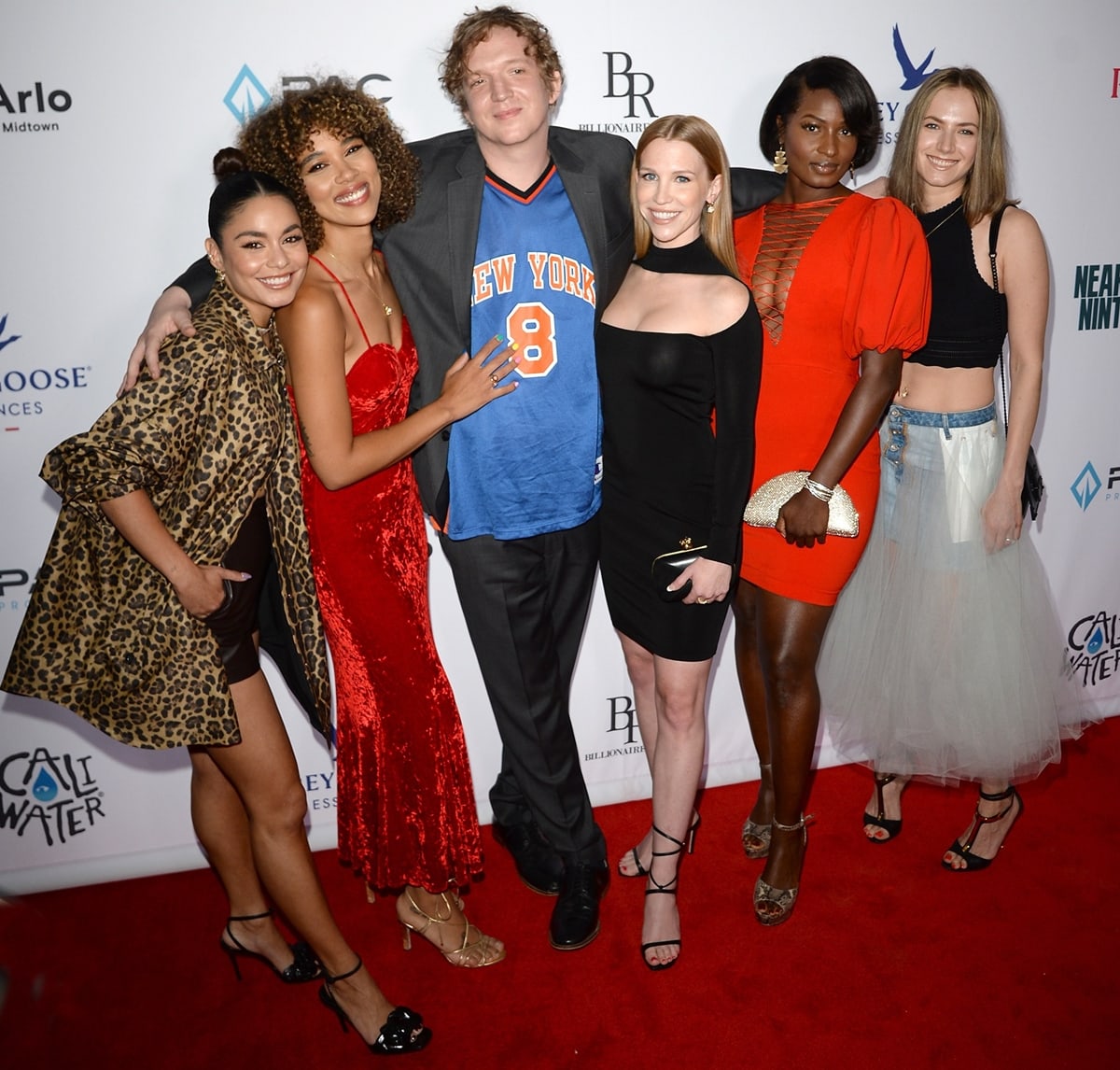 (L-R) Vanessa Hudgens, Alexandra Shipp, director Eamon O'Rourke, Leslie Stratton, Lisa Yaro, and Ekaterina Baker attend the 2021 Tribeca Festival Premiere private screening of "Asking For It" at SVA Theater on June 12, 2021, in New York City (Credit: Avalon / WENN)
Rising to fame as Gabriella Montez in the High School Musical, she stars in Eamon O'Rourke's directorial debut with a cast that includes Casey Cott, Alexandra Shipp, Kiersey Clemons, Leslie Stratton, Radha Mitchell, Leyna Bloom, Lisa Yaro, Casey Camp-Horinek, and Gabourey Sidibe.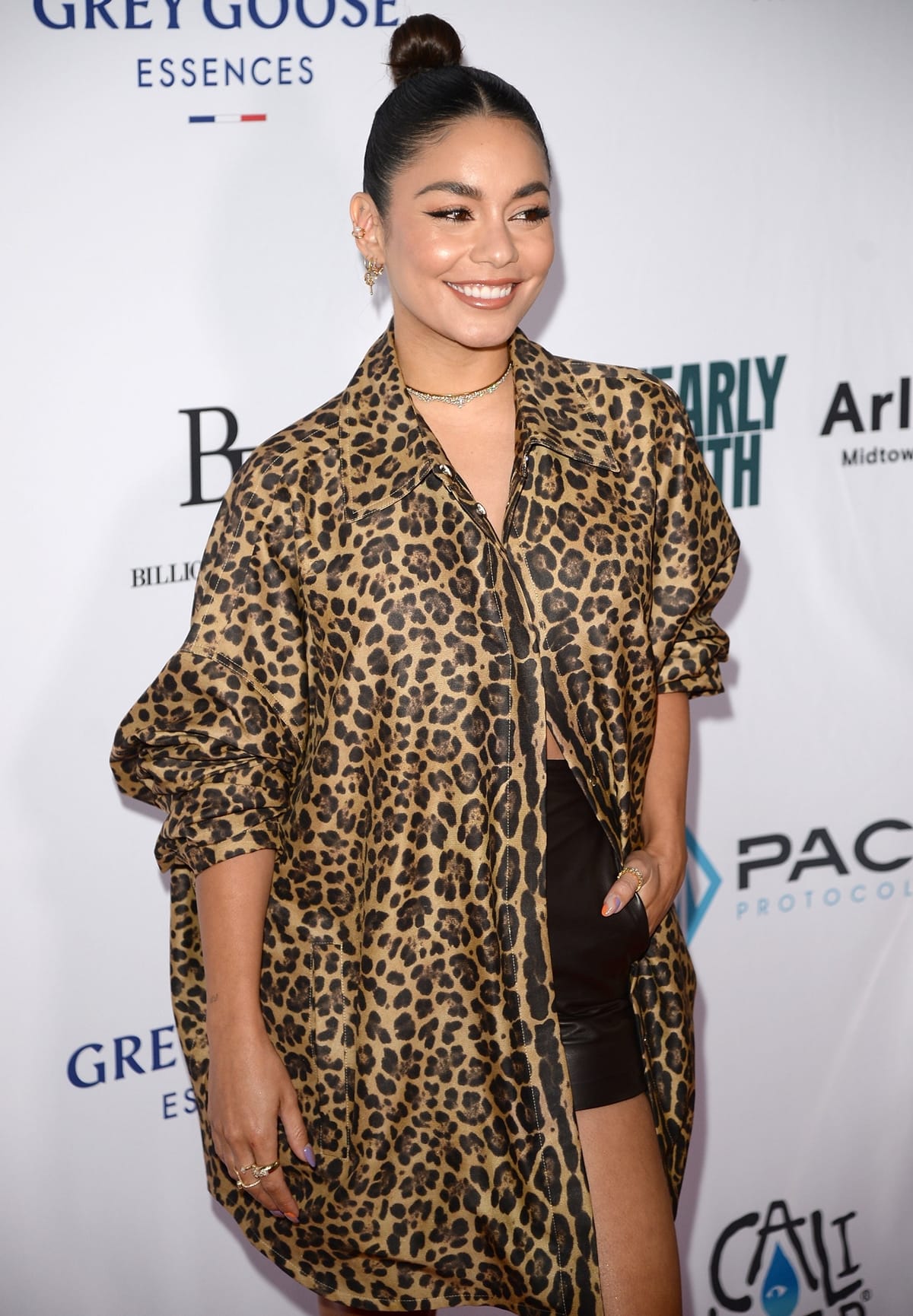 Vanessa Hudgens in an oversized Valentino leopard-print shirt that fuses classic glamour and streetwear aesthetics (Credit: Avalon / WENN)
The 32-year-old Thunderbirds actress hit the red carpet at the SVA Theater in New York City in black leather shorts paired with an oversized leopard-print shirt from the Valentino Pre-Fall 2021 collection that you can buy at Harrods for $2,907.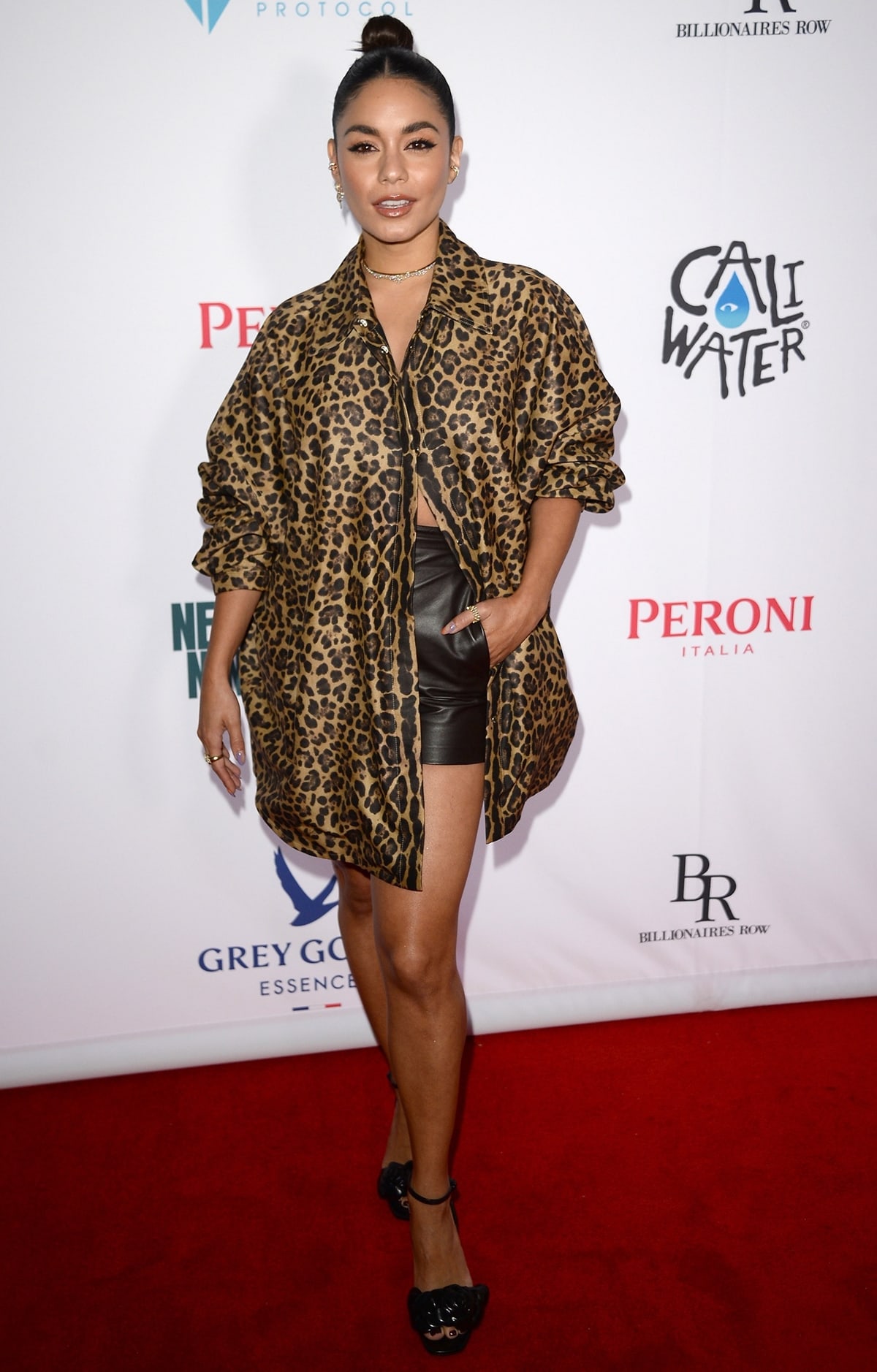 Vanessa Hudgens styled her leopard-print oversized shirt with black leather shorts (Credit: Avalon / WENN)
Hudgens accessorized with jewelry by Katkim, Grace Lee, and Ananya. Her sandals are also available in gold metallic, pink, and red at Farfetch.
She was not joined at the premiere by her boyfriend Cole Tucker.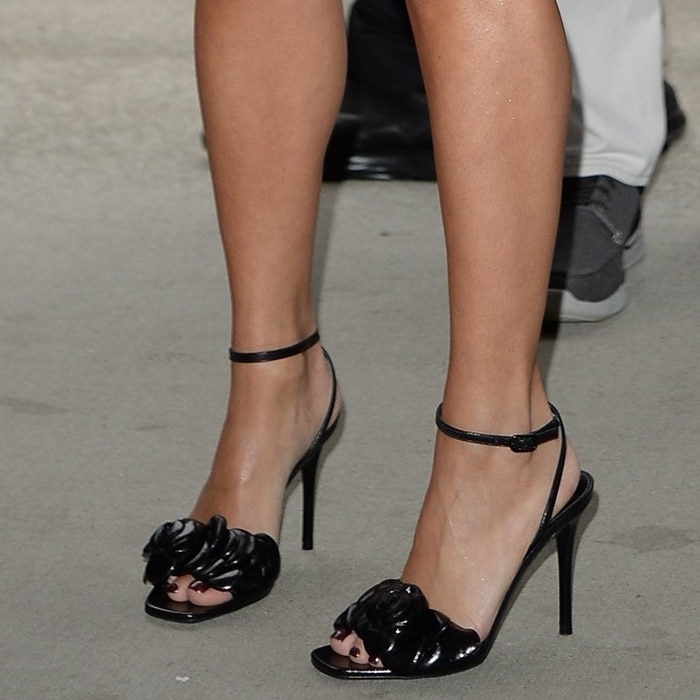 Vanessa Hudgens shows off her feet in black Atelier 03 rose edition sandals from Valentino Garavani (Credit: Avalon / WENN)
Black Atelier 03 Rose Edition Sandals, $1,100 at Farfetch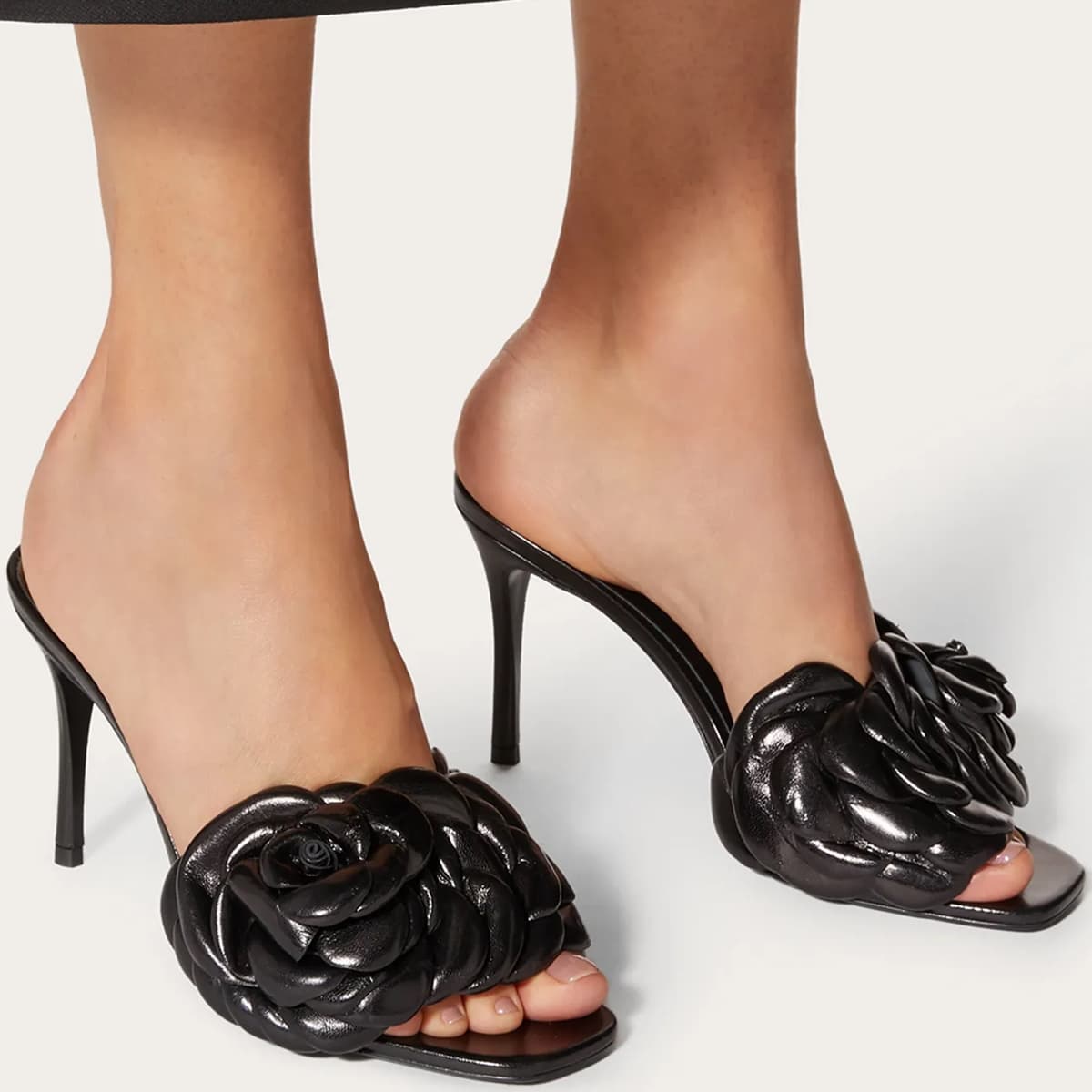 Valentino Garavani's black Atelier 03 rose edition sandals with leather petals creating a 3D rose detail