In November 2015, it was announced that Chloë Grace Moretz would play the title character in Working Title and Universal's "The Little Mermaid," a retelling of the Danish fairy tale with Richard Curtis in talks to pen the script.
In Disney's animated musical fantasy romance film The Little Mermaid from 1989, the main character, Ariel, had long red hair. The color was chosen as red contrasted best with Ariel's green tail. Many were therefore skeptical when the blonde Chloë Grace Moretz was cast as The Little Mermaid.
Chloë Grace Moretz shared a photo of herself as The Little Mermaid on Facebook
In September 2016, Chloë Grace Moretz surprised yet again when announcing she had "pulled the plug" on all of her movies.
"So I pulled the plug on all my movies because I want to reassess who I am and find myself within my roles again," she told The Hollywood Reporter. "I'm realizing that I can slow down."
Speaking to E! Online, Chloe made clear she's not permanently retiring from acting.
"It's not particularly time off," said Moretz about dropping out of future movies.
"I'm just becoming more picky and particular about what roles I'm choosing. I think as an actor you have a huge opportunity to find yourself through the roles that you choose. I think it's my time, right now in my life, to figure out who I am and what I am and what I want and what this industry means."
Chloë Grace Moretz arrives at the Premiere Of MGM's "The Addams Family" at Westfield Century City AMC on October 06, 2019, in Los Angeles, California
"We have all these amazing streaming services and everything that's coming into our faces, and we're all just taking baby steps," she added.
"Why not sit back, slow down, realize I'm 19 and go, 'Hey, let's make stuff that really, really hits hard with who I am and helps me figure out what it means to be a 19-year-old actor who is just doing her thing.'"
In December 2015, the world was still in shock after learning The Little Mermaid would be going blonde!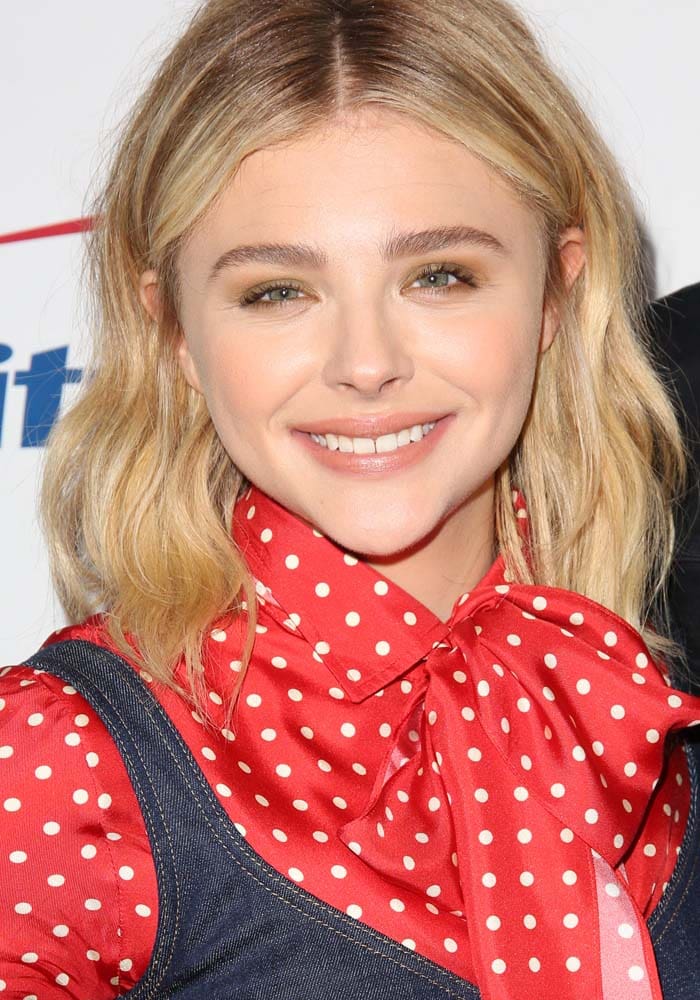 Chloë Grace Moretz talks about how she'll play "The Little Mermaid" with blonde hair at KIIS FM's 2015 Jingle Ball held in Los Angeles on December 4, 2015
Chole had just been cast to play the leading role in the movie based on the popular Hans Christian Andersen story from 1837. She was supposed to keep her blonde hair in the remake.
Additionally, Chloë said, the film will be "a modern, revisionist tale" and "progressive for young women in this day and age."
The actress gave away a little bit more information about her latest project as she attended KIIS FM's 2015 Jingle Ball in Los Angeles.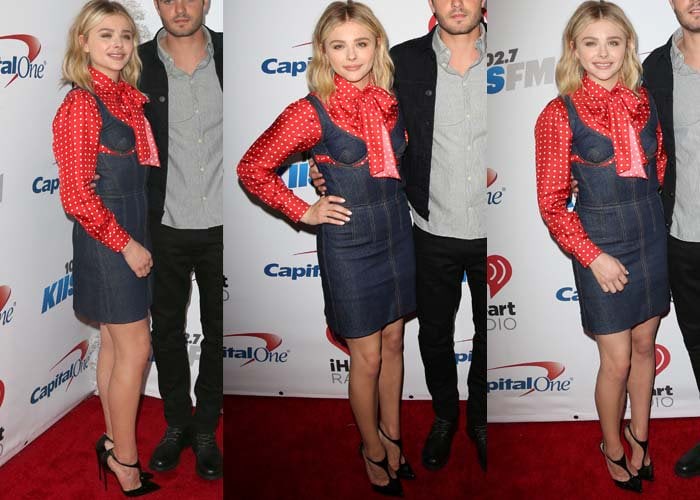 Chloë Grace Moretz wears a Saint Laurent blouse and a J.W. Anderson dress on the red carpet
Chloë wore a polka-dot bow blouse by Saint Laurent in red and white underneath a denim dress by J.W. Anderson.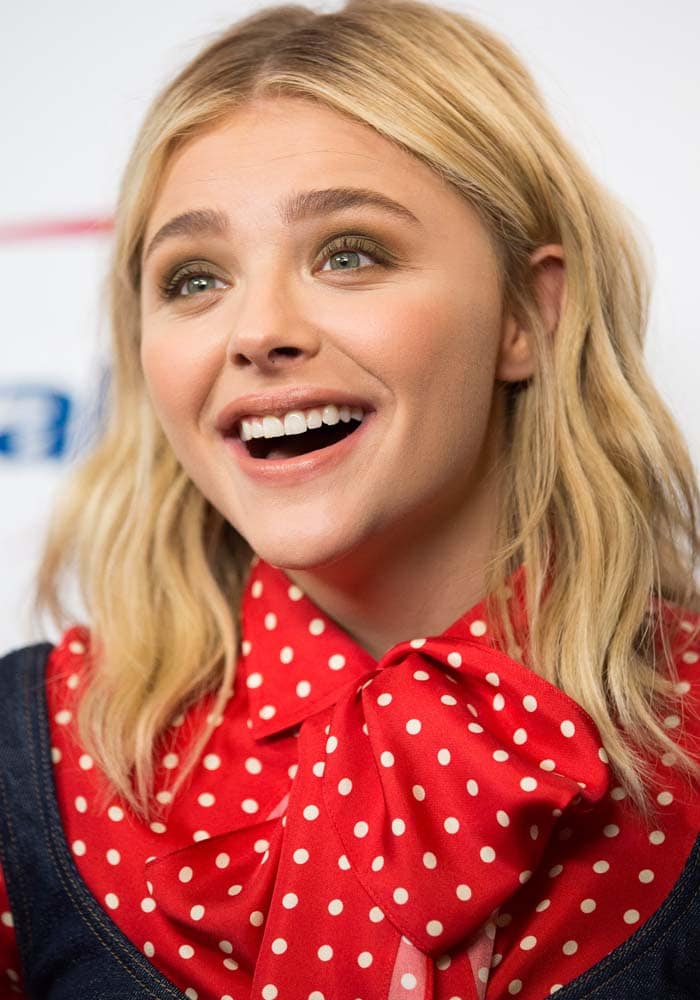 Chloë Grace Moretz wears a Saint Laurent blouse on the red carpet
The actress finished off her look with the "J String" pumps from Christian Louboutin.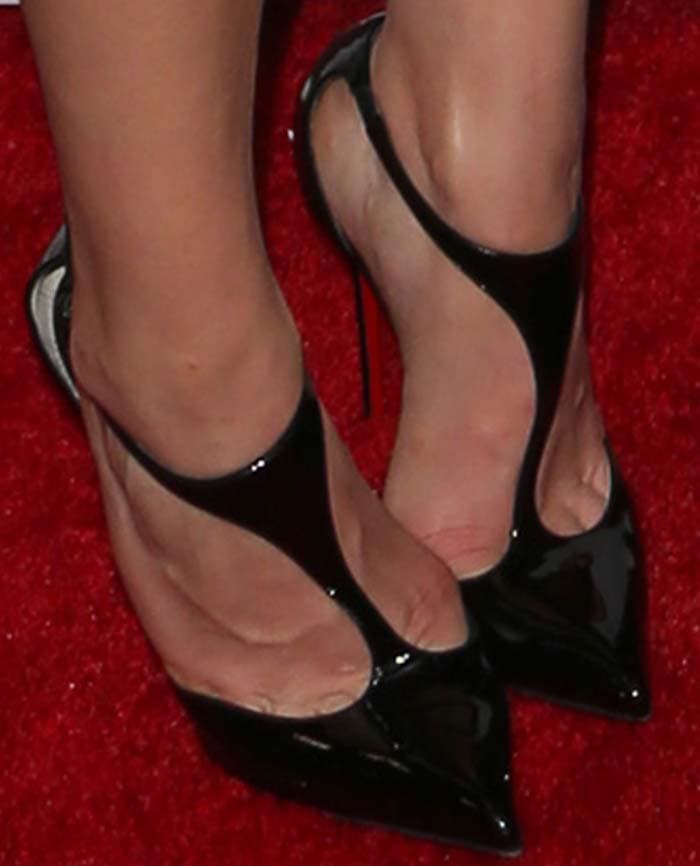 Chloë Grace Moretz's feet in Christian Louboutin pumps
What do you think about a blonde "Little Mermaid?"
We'd gladly trade in our fins (that is, if we had them) for these beautiful black patent "J String" pumps from Christian Louboutin. Grab a pair by clicking over to Mytheresa or Nordstrom.
Black Patent Christian Louboutin J String Sandals, $945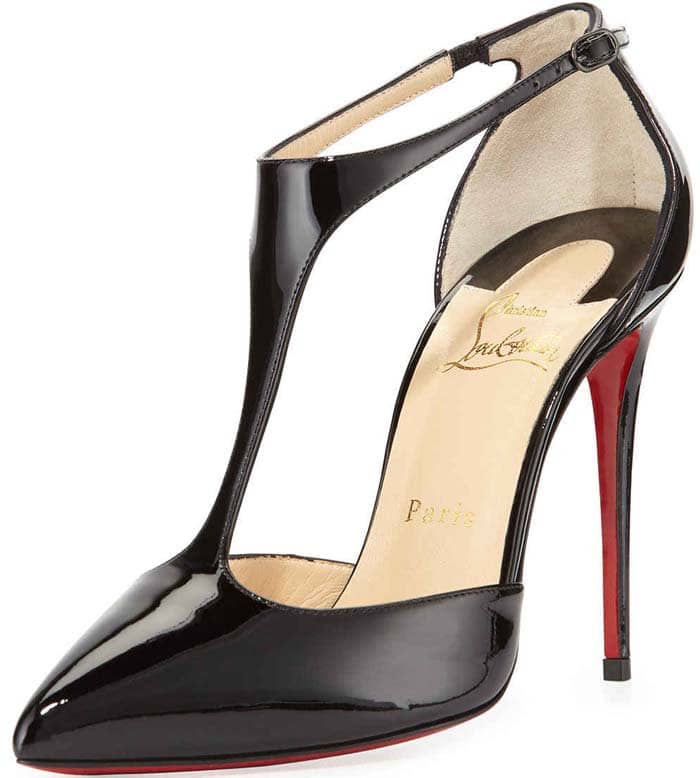 Credit: Brian To / FayesVision / WENN / Instar