Cinderella's always the one who gets her own special shoe design, but now, thanks to Jerome C. Rousseau, the Little Mermaid also gets to experience the luxury treatment. The ironic thing is that Ariel's the one Disney princess with no need for shoes at all. So, it's a good thing then that Jerome C. Rousseau seems to have been inspired by her instead of creating a shoe for her. (Although we know Ariel would 100% appreciate a pair of shoes, considering what she gave up for a pair of legs.)
If the Little Mermaid were a shoe, we think this Jerome C. Rousseau "Juda" limited edition booties would be her:
Jerome C. Rousseau "Juda" Limited Edition Booties, $6,495
Okay, so Mr. Rousseau never claims to have had Disney on his mind when he created this shoe, but tell us if you don't see "The Little Mermaid" elements in it. Those are freshwater pearls and coral sitting among the over 7,000 hand-applied embellishments. That shade of red on some of the beads and the hue of green used on the heel? Those are pretty much the equivalent of Ariel's red hair and mermaid tail. There's even a nod to Flounder, Ariel's tropical fish sidekick, in that blue-and-yellow beading on the side. Just compare the shoe with these photos tweeted by online entertainment magazine Hollyscoop and Disney themselves:
Disney's Twitter picture of Ariel from The Little Mermaid
Hollyscoop's Twitter pic of Disney's The Little Mermaid
Do you agree that the Jerome C. Rousseau 'Juda' is the Little Mermaid in shoe form?
The boots are custom-made, so if you've got $6,495 lying around, pre-order a pair now. But if you don't want to wait for 60–75 days (or if Ariel is not your favorite Disney princess), here are different versions, colors, and prints of the "Juda" booties that are currently available at Gilt: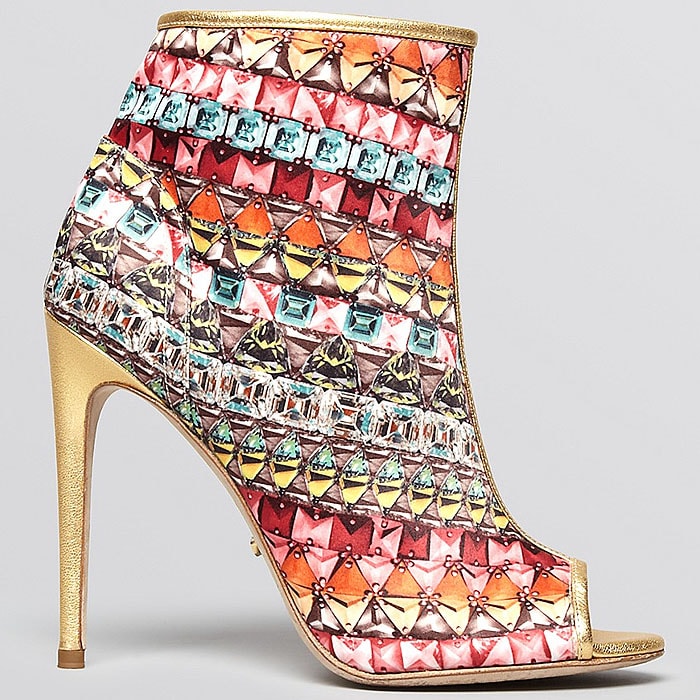 Jerome C. Rousseau "Juda" Booties in Gem Print, $895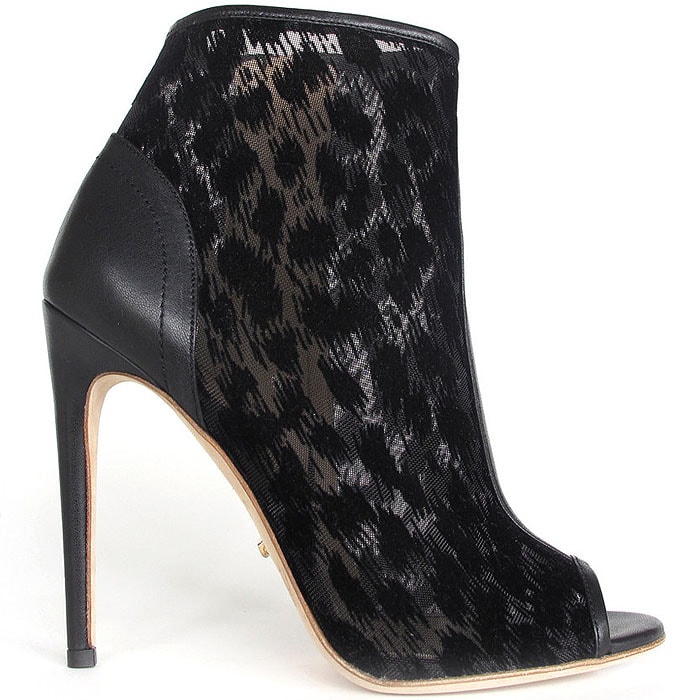 Jerome C. Rousseau "Juda" Booties in Leopard Mesh, $795
Jerome C. Rousseau "Juda" Booties in Printed Haircalf, $459 (before: $1,095)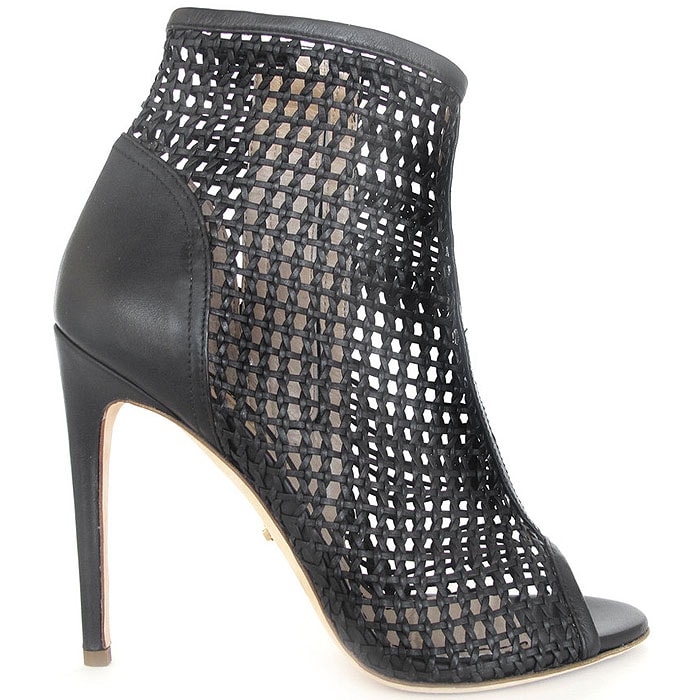 Jerome C. Rousseau "Juda" Booties in Woven Leather, $895
Jerome C. Rousseau "Juda" Booties in Black Lace, $795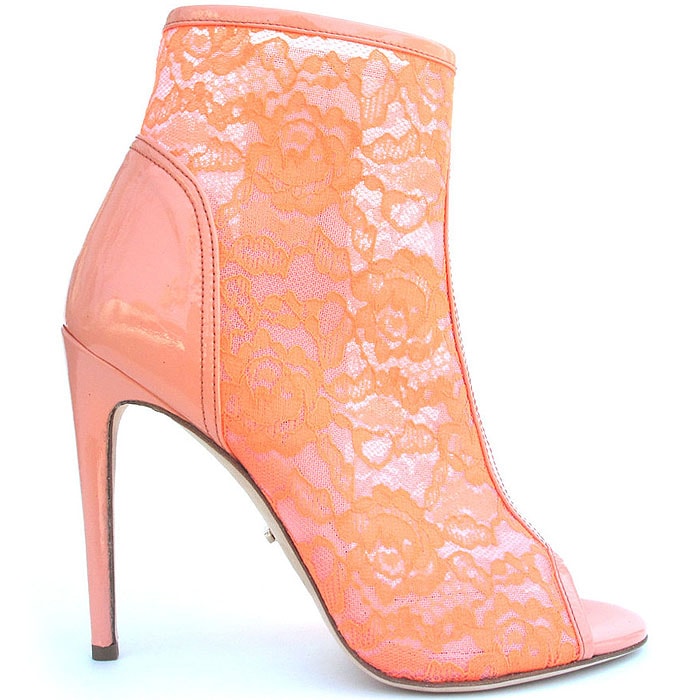 Jerome C. Rousseau "Juda" Booties in Coral Lace, $795
Jerome C. Rousseau "Juda" Booties in Laser-Cut Cork, $995
Jerome C. Rousseau "Juda" Booties in Black Laser Cut, $995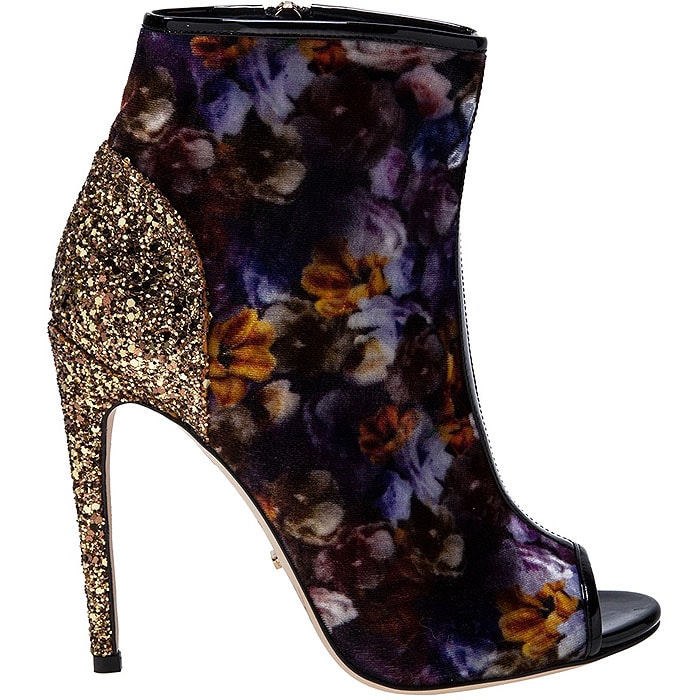 Jerome C. Rousseau "Juda" Glitter-Heel Booties in Velvet, $895
Credit: Hollyscoop's Twitter, Disney's Twitter