Madewell is a fashion brand that went from being a defunct workwear manufacturer to this generation's Levi jeans. The brand – considered the 'younger sister' of J. Crew – is designed to appeal to the "modern city girl who has that easy tomboy chic" style.
Madewell has consistently outperformed J. Crew in recent years, becoming the go-to fashion brand for the minimalistic millennial and Gen Z who appreciate high-quality pieces at an attainable price point.
While Madewell is known for its denim collection, the New Bedford-based label also offers bags that are popular among celebrities
But are Madewell bags still worth the splurge? While the brand is famous for its denim, its leather handbags often fall under the radar. We're deep-diving into the brand's history, its sustainability efforts, and the most popular Madewell bags that are worth the splurge.
Meet Madewell
J. Crew purchased the rights to the brand 'Madewell' in 2004, a defunct workwear manufacturer that had been founded in 1937. It launched Madewell in 2006 as a "modern-day interpretation" of the original brand, targeting a younger demographic than the main J. Crew line.
It carries much of the same ethos as J. Crew, with a focus on great style and timeless silhouettes with elevated designs. Celebrities like Rachel Bilson and Kate Bosworth have come to personify the 'Madewell Girl.'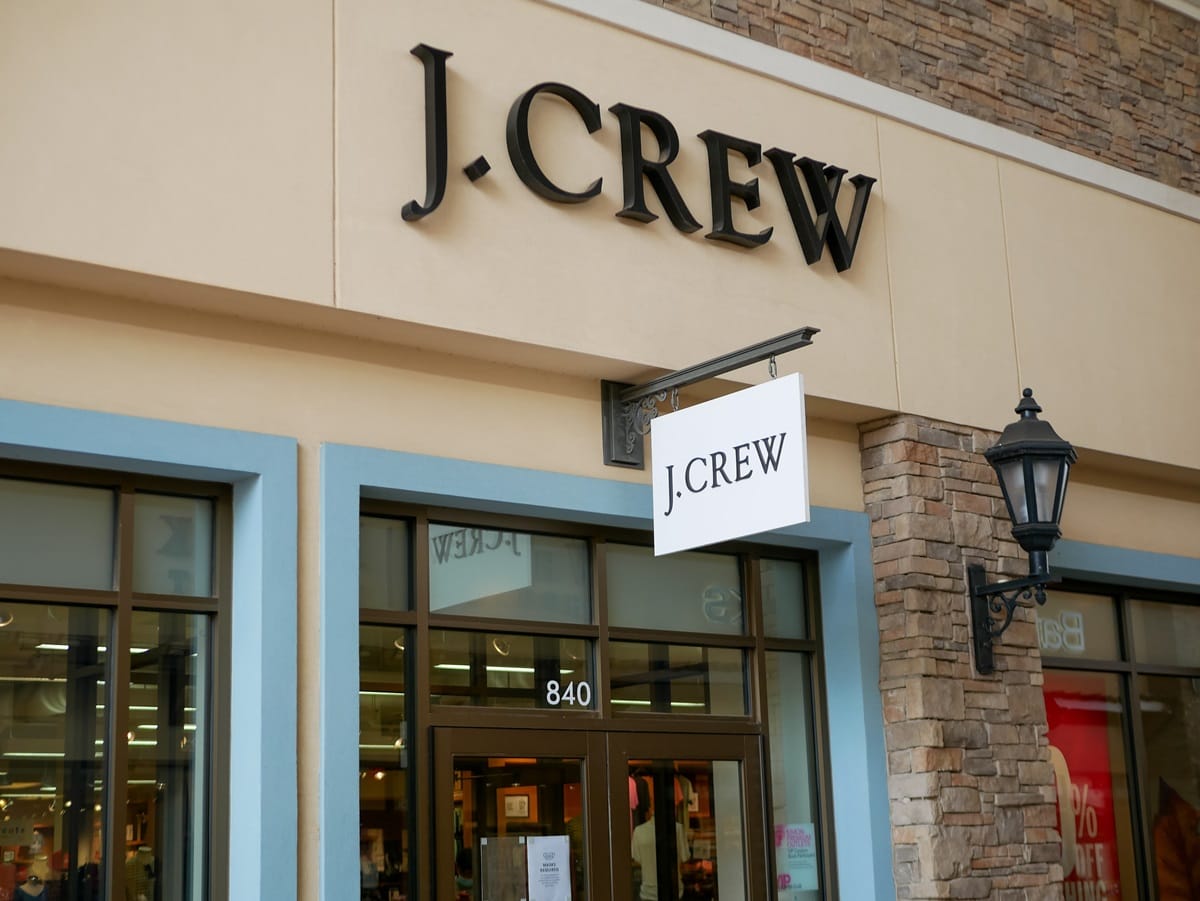 In 2004, the American multi-brand retailer J. Crew acquired the rights to Madewell (Credit: Eddies Images / Shutterstock)
Although Madewell is roughly a third of the size of J. Crew, the brand has performed significantly better thanks to its bolder retail strategy and ability to capitalize on changing consumer behavior.
Madewell's sales have continued to grow as customers switch to more casual clothing. A switch to casual fashion means wardrobes built around denim, Madewell's primary product category.
Madewell describes its approach in five words: effortless, refined, unexpected, timeless, and confident.
It's worth addressing Madewell's complex origin story. A Buzzfeed essay touched on the story of the original Madewell brand that existed from 1937 to the 1980s. The Madewell owned by J. Crew may claim to be the same brand, but only the name and trademark are the same.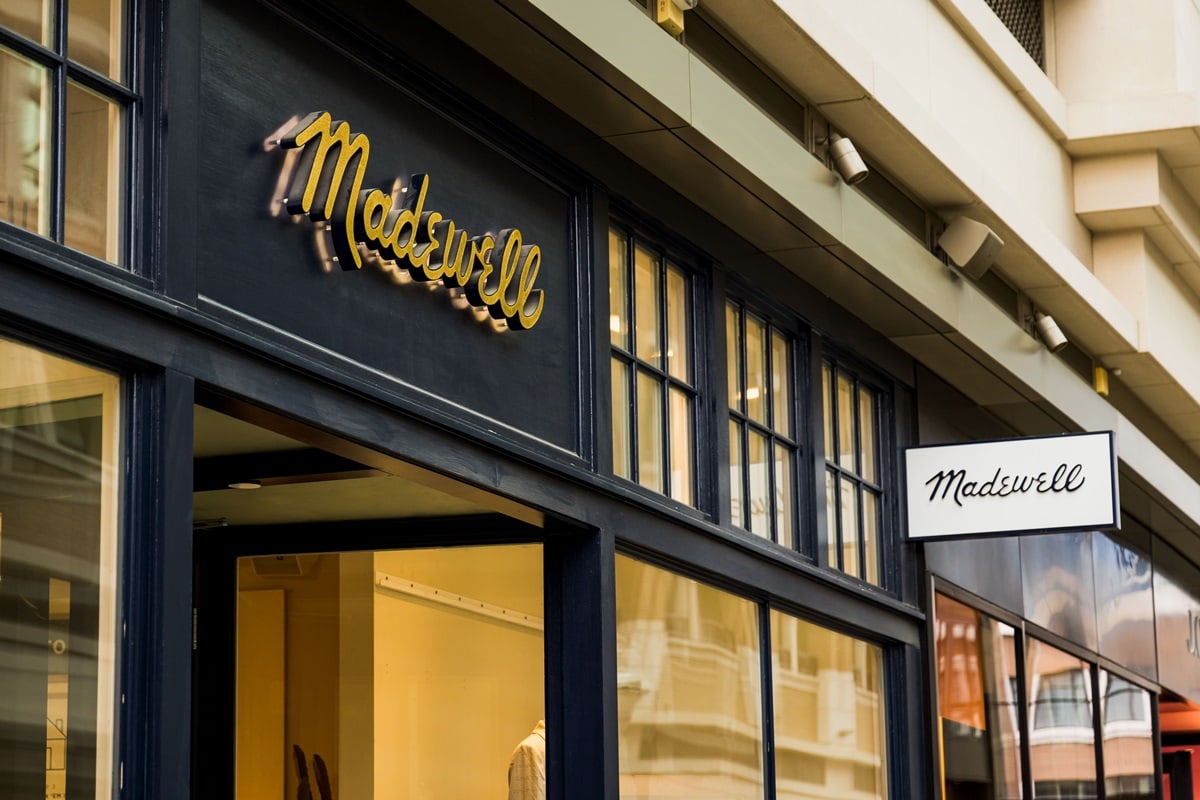 Madewell has seen sales increase as consumers shift their preferences towards casual clothing, resulting in demand for denim-centric wardrobes (Credit: Michael Berlfein / Shutterstock)
Madewell's Sustainability and Inclusivity
Sustainability and inclusivity are part of Madewell's effort to attract a younger demographic than J. Crew. The brand is committed to expanding the sizes it offers online and in-store to become more size-inclusive.
It's also committed to the 'Fifteen Percent Pledge', dedicating 15% of its Labels We Love program to Black-owned companies. Madewell also has a dedicated shopping spot for its favorite AAPI-owned brands.
Madewell offers size-inclusive clothing as well as packaging made from sustainably sourced materials while supporting Black and AAPI-owned businesses
The brand's environmental efforts include switching to 100% sustainable packaging free of non-recycled plastics by 2025. It also plans to have carbon-neutral operations by 2030.
Is Madewell a Luxury Brand?
Madewell sits at a mid-tier price point, offering high-quality designs and fabrics at an attainable market position. While it's not a luxury brand in the same sense as designers like Burberry or Gucci, it's at the top end of high-street brands.
Madewell is currently revamping its branding with new creative direction, styling, and store designs following its aborted IPO attempt in March 2020.
The J. Crew Group had attempted to take the brand public in 2020 but suspended its IPO after the pandemic hit, and the group filed for bankruptcy shortly after. Madewell has picked up the slack of J. Crew's declining sales as the 'preppy' aesthetic has fallen out of style.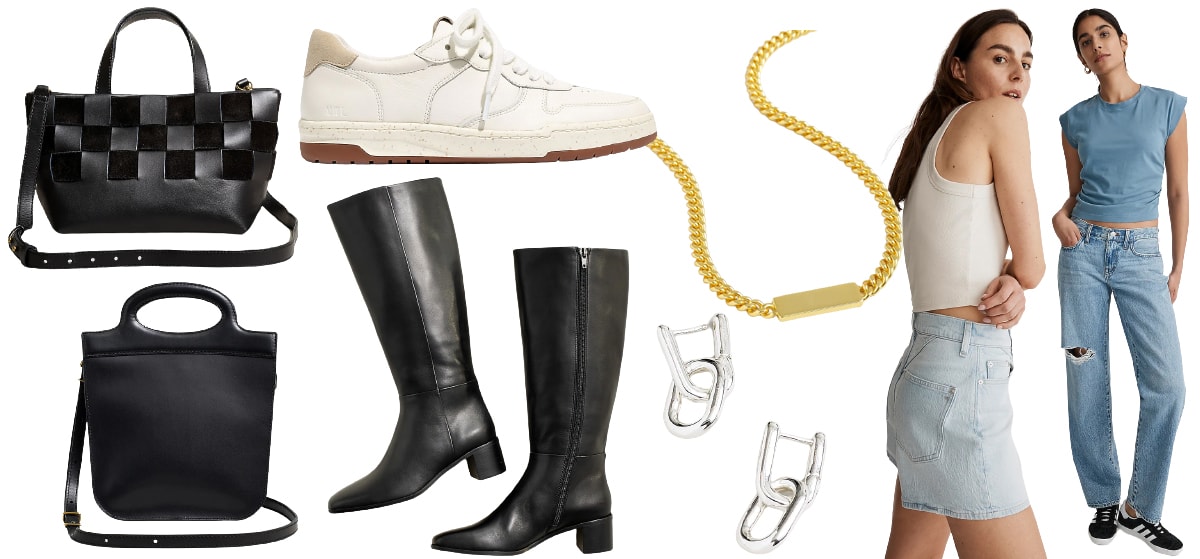 With high-quality designs and materials, Madewell sits at a mid-tier price point, ranking at the top of high-street brands
Although Madewell isn't a luxury brand in the traditional scene, it's a fashion label on the rise and one that offers investment-worthy pieces that won't break the bank.
Is Madewell Still Popular Today?
While Madewell remains popular amongst millennials, the brand is becoming more relevant amongst younger audiences, with TikTok campaigns attracting Gen Z customers.
Although Madewell has evolved since its launch almost twenty years ago, the brand still designs with the same 'muse' in mind. The Madewell muse is fashion-oriented but not driven by trends. They're stylish but remain authentically themselves with a 'downtown mindset.'
The Most Popular Madewell Bags
Although denim is what Madewell is most famous for, its bags are increasingly becoming best-sellers. Whether you're looking for a new work tote or a weekend purse, these are the most popular Madewell bags worth splurging on.
1. The Essential Bucket Tote
The newest leather bag to the Madewell collection is modern and described as 'quietly luxe.' It's designed to hold up to a 15" laptop, making it the ideal everyday bag with space for your keys, wallet, and water bottle.
It features a magnetic closure and interior pocket for easy use. The bucket tote is available in four neutral earth-tone leather shades and is made in Cambodia.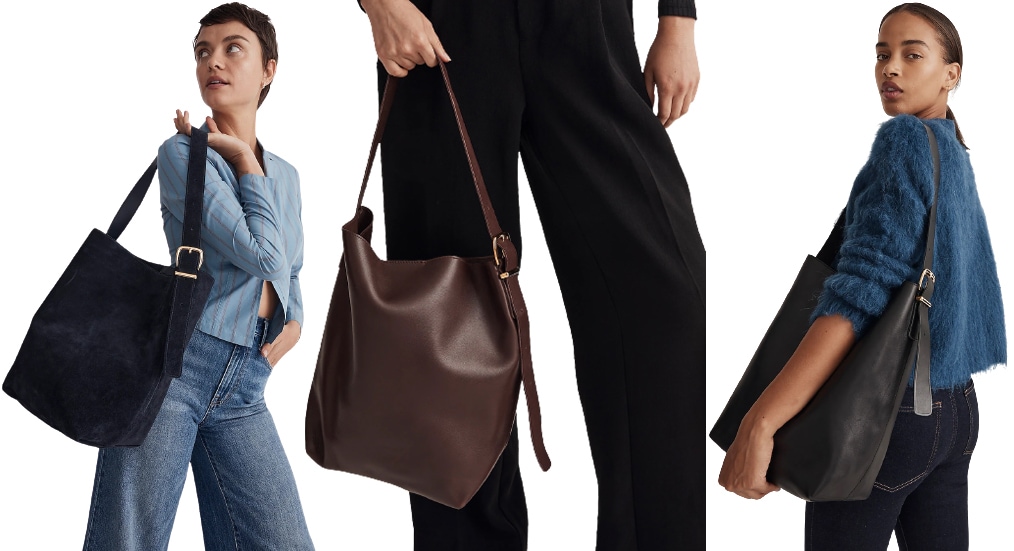 Cool, modern, and quietly luxe, the Essential Bucket Tote can hold up to a 15-inch laptop, water bottle, phone, wallet, keys and more
2. The Mini Sydney Cutout Tote in Leather
The Sydney is one of Madewell's best-selling handbag collections with a design that feels equally vintage and modern.
The new cutout mini tote bag has a magnetic closure, a top, a handle, and a removable crossbody strap for extra versatility. The Mini Sydney is available in two leather shades and is made in Cambodia.
Madewell's best-selling collection, the Mini Sydney Cutout Tote boasts a timeless design, updated with a magnetic closure, a top handle, and an adjustable crossbody strap
3. The Basketweave Mini Crossbody Tote in Leather and Suede
Give your outfit a quirky, vintage feel with this luxurious woven tote in leather and suede. The bag can be worn in two ways with its top handles and adjustable crossbody strap.
It is part of the brand's 'Do Well' collection. All the leather was sourced from a tannery with a Silver Rating from the Leather Working Group, designed to promote sustainable environmental practices in the leather industry. This Madewell bag is made in India.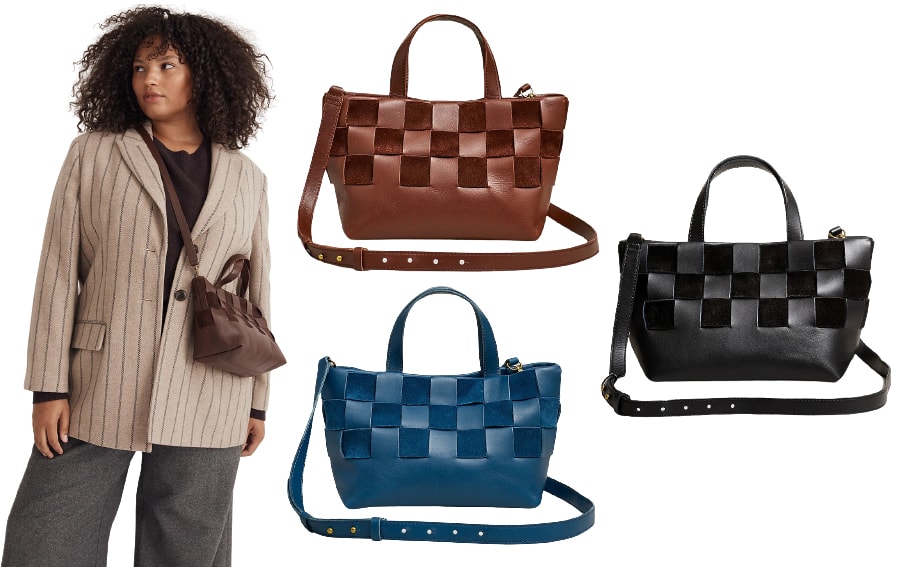 The Basketweave Mini Crossbody Tote is a luxuriously woven tote in suede and leather materials complete with a top handle and an adjustable crossbody strap
How to Spot Fake Madewell Bags
While Madewell does not experience the same level of counterfeits as brands like Louis Vuitton or Fendi, you want to know how to spot fake Madewell bags. It's all about testing whether the bag meets the quality standards that Madewell has set.
The first thing to look for in a Madewell bag is the quality of the material. Most Madewell bags are made using leather and should feel soft to the touch. If the material smells like plastic or feels cheap, it's a red flag.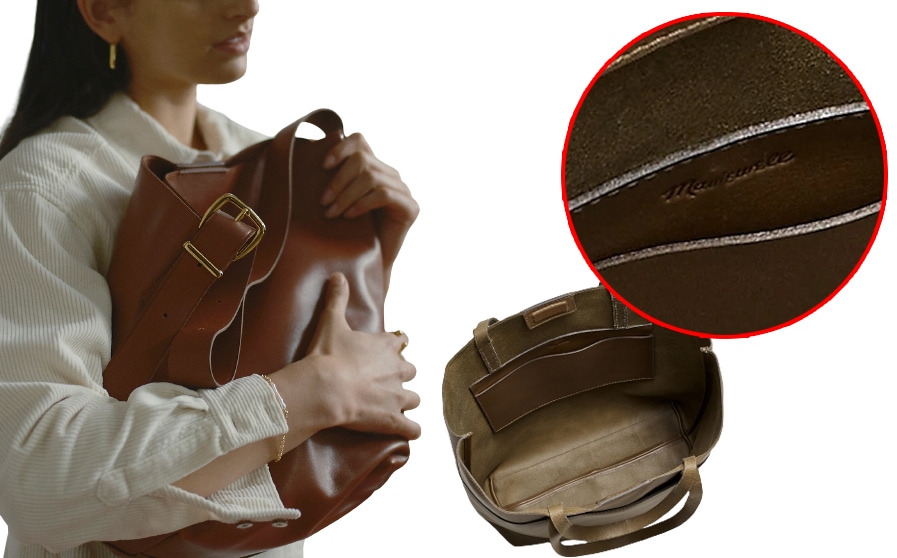 Madewell bags are made of quality leather material that should be soft to the touch and feature the brand's logo on the inside
Most Madewell bags also feature the brand's logo. You'll want to compare the branding directly to photos on Madewell's website, as the logo's location can change depending on the style of the bag.
Madewell is the ultimate fashion brand for the downtown fashionista, with its handbags being a worthwhile investment into your capsule closet.