In March 2013, we were dying to get a good look at the set of "The Amazing Spider-Man 2," and it was all thanks to Malcolm in the Middle actress Emma Stone, who was captured brightening up the set with her purple-on-purple ensemble.
Emma Stone wears her blonde hair down on the set of "The Amazing Spider-Man 2" on March 11, 2013, in New York City (Credit: TNYF / WENN)
7 years earlier, she kept busy by making a guest appearance in an episode of the American family television sitcom Malcolm in the Middle. In 2006, she also appeared in The Suite Life of Zack & Cody and Lucky Louie.
In an interview with Interview Magazine, Emma explained that an experience on the set of Malcolm in the Middle convinced her to change her name from Emily Jean "Emma" Stone to Emma Stone.
"Well, my name is Emily Stone, but that was already taken at SAG [Screen Actors Guild]. I was 16 at the time, and I hadn't done anything yet, so I was like, "I can be whatever I want to be. What name do I want to have?" So I went through a list of names and picked Riley," she revealed.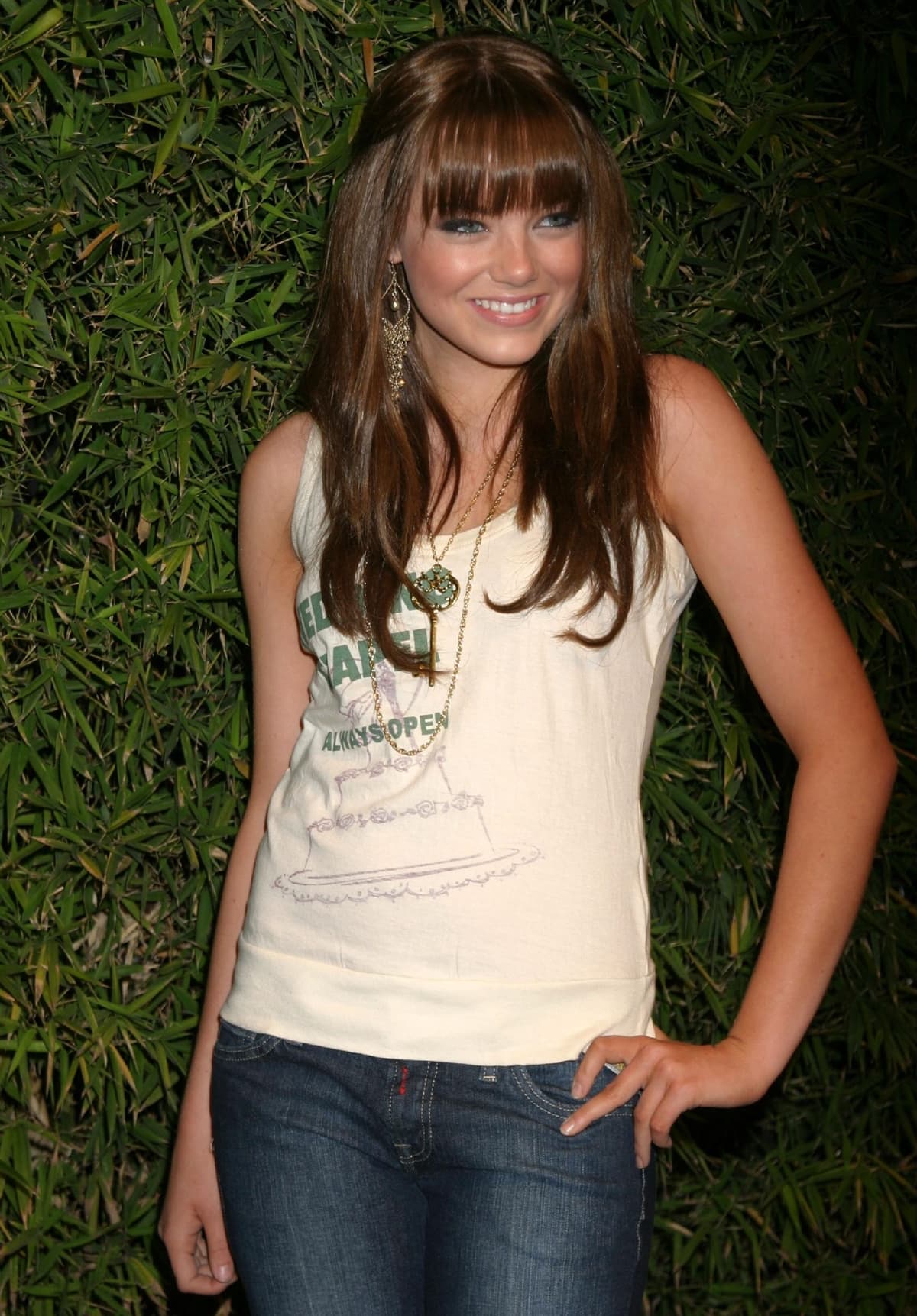 17-year-old Emma Stone at the Brandon Davis and Replay celebrate store opening and the launch of The Brandon Davis Jean at Falcon on April 24, 2006, in Los Angeles (Credit: Nikki Nelson / WENN)
"But then I had an identity crisis pretty much right after because I had a guest part on Malcolm in the Middle, and everyone kept on yelling, "Riley!" and I didn't know who they were talking to. So I had to change my professional name to Emma, which my mom always called me."
Playing the leader of a group of popular girls who target Reese Wilkerson (Justin Berfield) for humiliation, she appeared in "Lois Strikes Back," the sixteenth episode in season 7 that aired on March 19, 2006.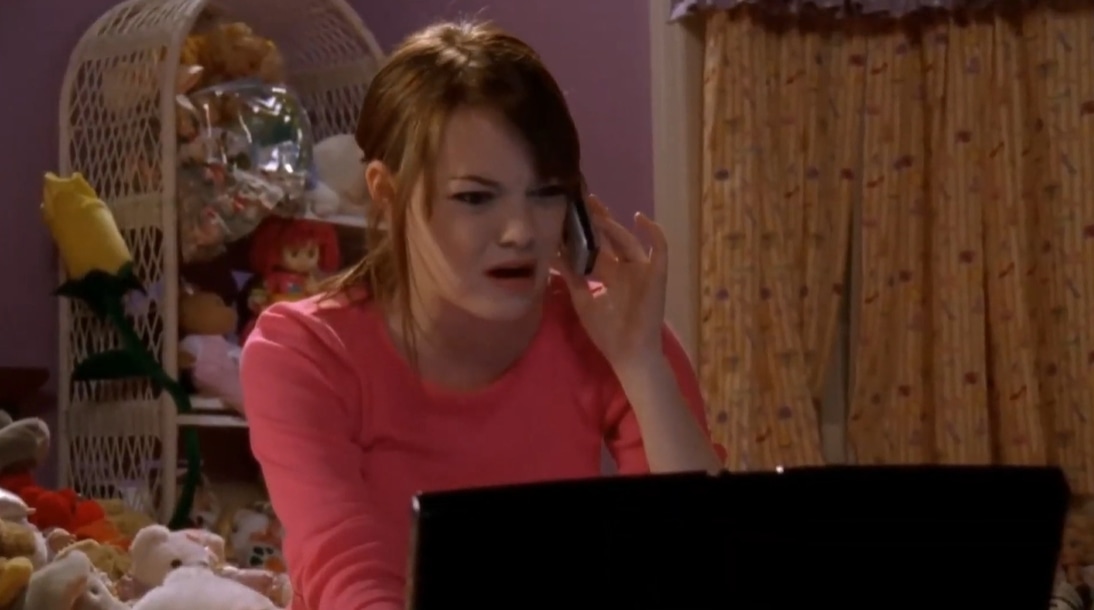 Emma Stone changed her name after starring in Malcolm in the Middle (Credit: Fox)
Born on November 6, 1988, in Scottsdale, Arizona, Emma Stone was 17 when the episode aired and celebrated her 18th birthday on November 6, 2006.
"I was super blonde, and my real name is Emily, but I wanted to be called Emma because of Baby Spice, and guess what, now I am," she told Jimmy Fallon in November 2018 while making an appearance on The Tonight Show. "So, that's pretty messed up."
"I had the option of Emily J. Stone and it's kind of like Michael J. Fox, and I love Michael J. Fox, but I don't think I could pull off the J. So then I changed it to Emma because, you know, it's closer to Emily, but most people call me Em that know me well," Emma said about selecting her professional name.
Emma Stone pairs Stuart Weitzman boots with a purple ensemble on the set of the new "Spider-Man" movie (Credit: TNYF / WENN)
On the set of The Amazing Spider-Man 2, The House Bunny star wore a polka-dotted button-down top paired with a matching purple skirt with pleats at the hem.
And with those thigh-high boots and tights, she looked like she was modeling for a ready-to-wear collection instead of shooting a scene.
Emma sported a pair of over-the-knee "5050" boots from Stuart Weitzman that you can find at Amazon, Nordstrom, and Zappos.
Stuart Weitzman '5050' Over the Knee Leather Boots, $286.07 – $655.00
What do you think of Emma's outfit on 'The Amazing Spider-Man 2' set? Love it or hate it?