Georgina Chapman has been through a lot these last few years.
The 46-year-old Project Runway All Stars regular was married to serial rapist and sex offender Harvey Weinstein from 2007 to 2021, officially leaving him in 2017 after reports began to surface that the film producer had sexually abused more than 80 women.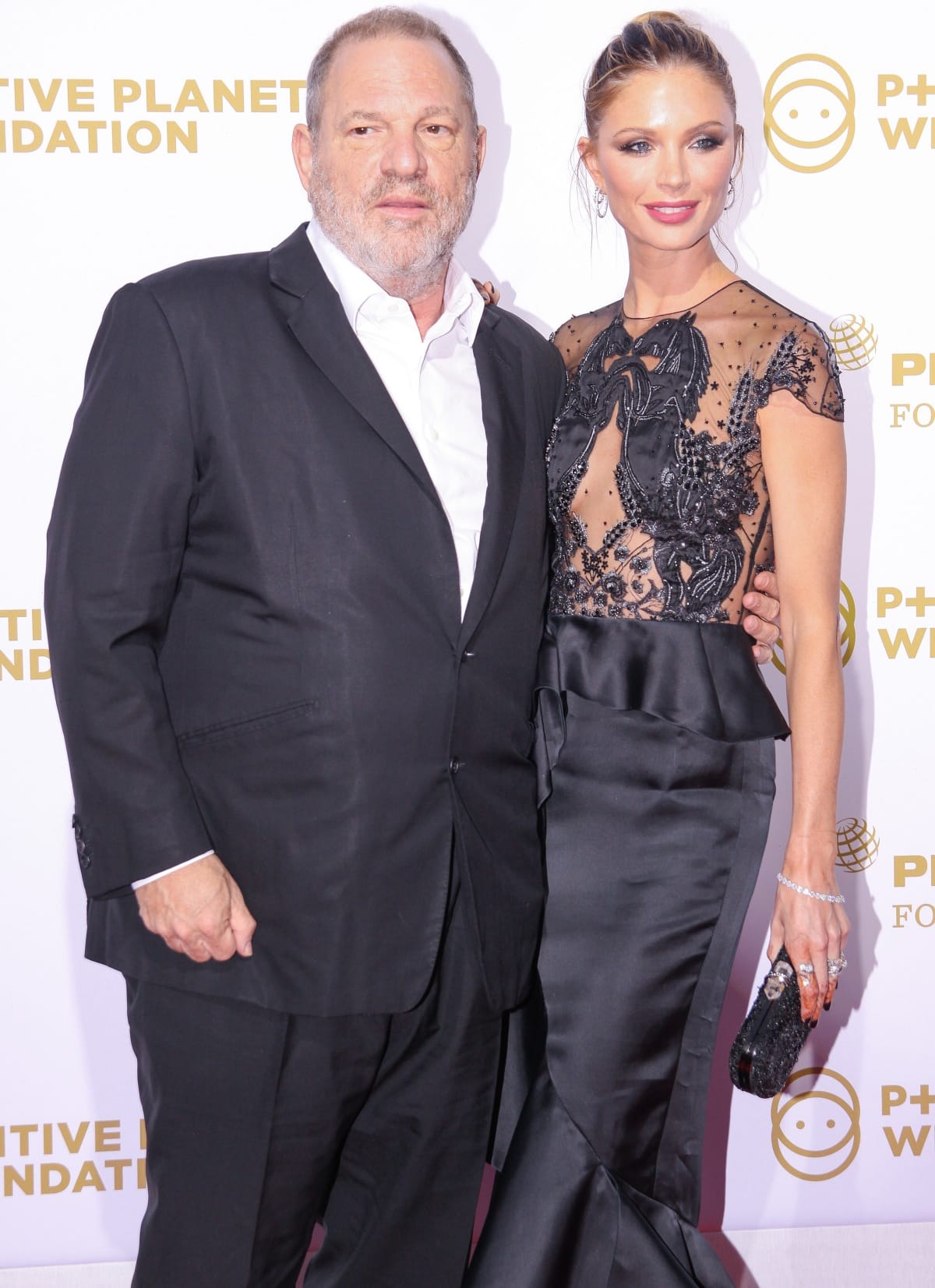 Harvey Weinstein and Georgina Chapman at the Positive Planet Foundation Dinner during the 70th Cannes Film Festival on May 24, 2017 (Credit: INSTARimages)
"My heart breaks for all the women who have suffered tremendous pain because of these unforgivable actions," Chapman wrote during a public statement at the time. "I have chosen to leave my husband. Caring for my young children is my first priority and I ask the media for privacy at this time."
Chapman, who co-founded the luxury women's fashion brand Marchesa in 2004, was entirely absent during her ex-husband's trial and subsequent conviction.
Georgina Chapman co-founded the high-end fashion label Marchesa with fashion designer and business partner Keren Craig in 2004 (Credit: ACE / INFphoto)
The fashion designer was mum about the whole ordeal until May of 2018 – even choosing to pull all Marchesa looks off of the red carpet and cancel the brand's fashion shows in light of the scandal – when she finally spoke with Vogue in a much-anticipated interview.
"I was so humiliated and so broken that I… I didn't think it was respectful to go out," Chapman admitted during the Vogue interview. "I thought, 'Who am I to be parading around with all of this going on?'"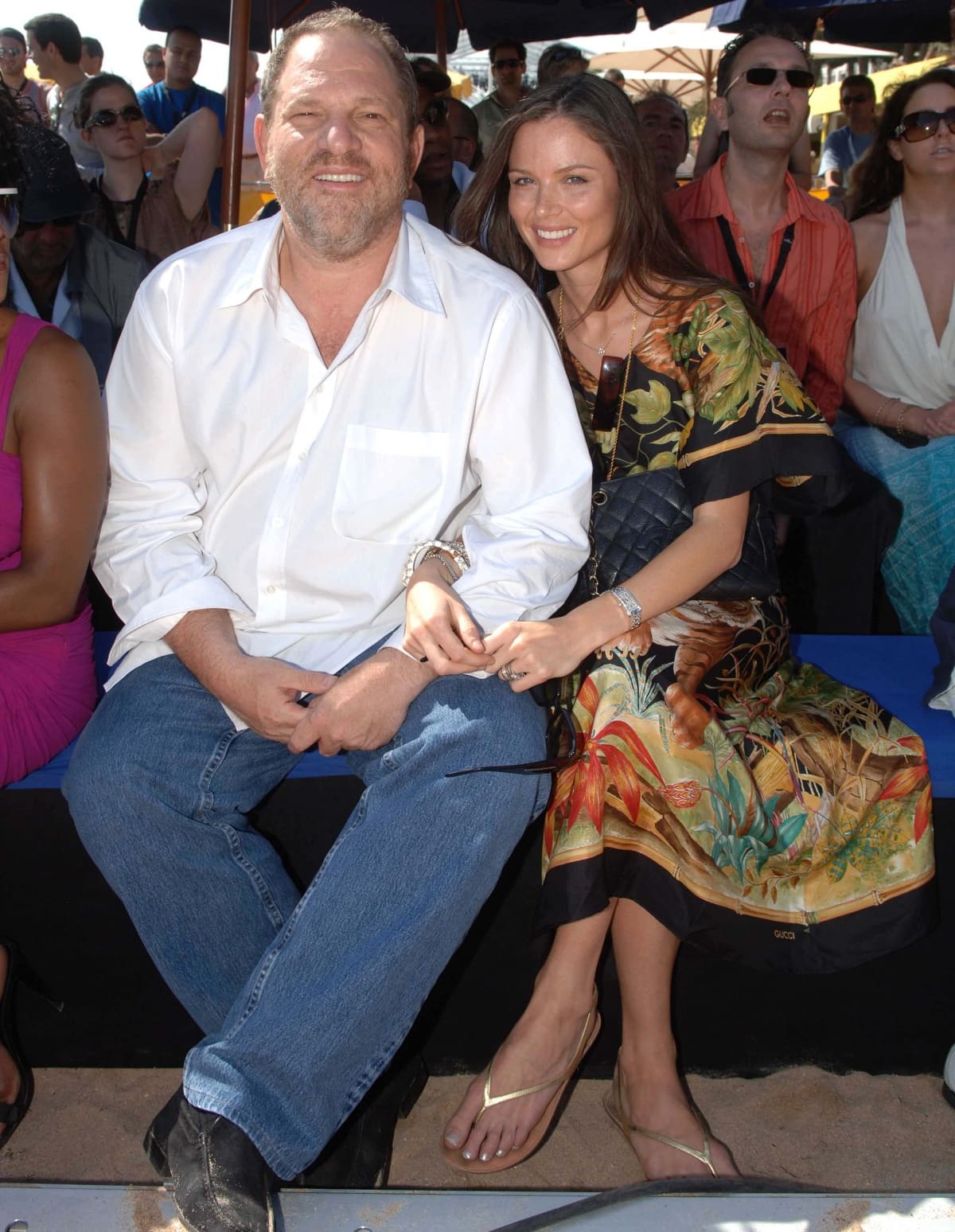 Harvey Weinstein and Georgina Chapman married in 2007, reached a divorce settlement in 2018, and finalized their divorce in 2021 (Credit: INFGoff)
There was a part of me that was terribly naïve – clearly, so naïve," the womenswear designer wept. "I have moments of rage, I have moments of confusion, I have moments of disbelief! And I have moments when I just cry for my children. What are their lives going to be? What are people going to say to them? It's like, they love their dad. They love him. I just can't bear it for them."
Fortunately, Georgina Chapman seems to have healed a bit since that Vogue interview in 2018, in which she revealed that she has been in therapy to cope with such a traumatic event.
In fact, Chapman has gone public with her new beau, none other than actor Adrien Brody.
Academy Award winner Adrien Brody and Marchesa co-founder Georgina Chapman first went public as a couple during the 2021 Tribeca Film Festival (Credit: Ron Adar / Shutterstock)
Adrien Brody is Georgina Chapman's first public partner since her split with sex offender Harvey Weinstein.
Adrien Brody is well-known for keeping his private life private, so it makes sense that the 49-year-old Midnight in Paris actor would be a good match for Georgina Chapman, who has spent the majority of the last five years in hiding.
Unfortunately, this also means that we don't know all the details about this couple's relationship.
Adrien Brody and Georgina Chapman making a rare public display of affection at The French Dispatch premiere during the 74th Cannes Film Festival on July 12, 2021 (Credit: David Niviere / ABACA / INSTARimages)
Rumors began floating around of a budding romance between Georgina Chapman (then 44 years old) and Adrien Brody (then 47) in February 2020 when the pair were spotted at a gorgeous candlelit dinner alongside a few mutual friends.
Despite not being a one-on-one date, it appeared as if Chapman and Brody only had eyes for one another, though they did not display any over-the-top PDA.
As expected, we didn't hear much about the two until a year later, in 2021, when the couple finally went public at the Tribeca Film Festival in June.
Adrien Brody and Georgina Chapman on their first red carpet event as a couple at the Clean premiere during the Tribeca Film Festival on June 19, 2021 (Credit: Lev Radin / Shutterstock)
That year, Adrien Brody was appearing in one of the festival's premieres as the star of Clean, directed by Paul Solet. Brody wore many hats for Clean, as he co-wrote the script while also serving as a producer and composer for the film.
This was a huge accomplishment for Adrien Brody, who has always been deeply connected to music in film.
Though he is an accomplished musician and actor in his own right – he even spent months learning to play classical scores by Frederic Chopin for his role in The Pianist – and has served as a composer on other films, such as Stone Barn Castle, Clean is his first major writing credit.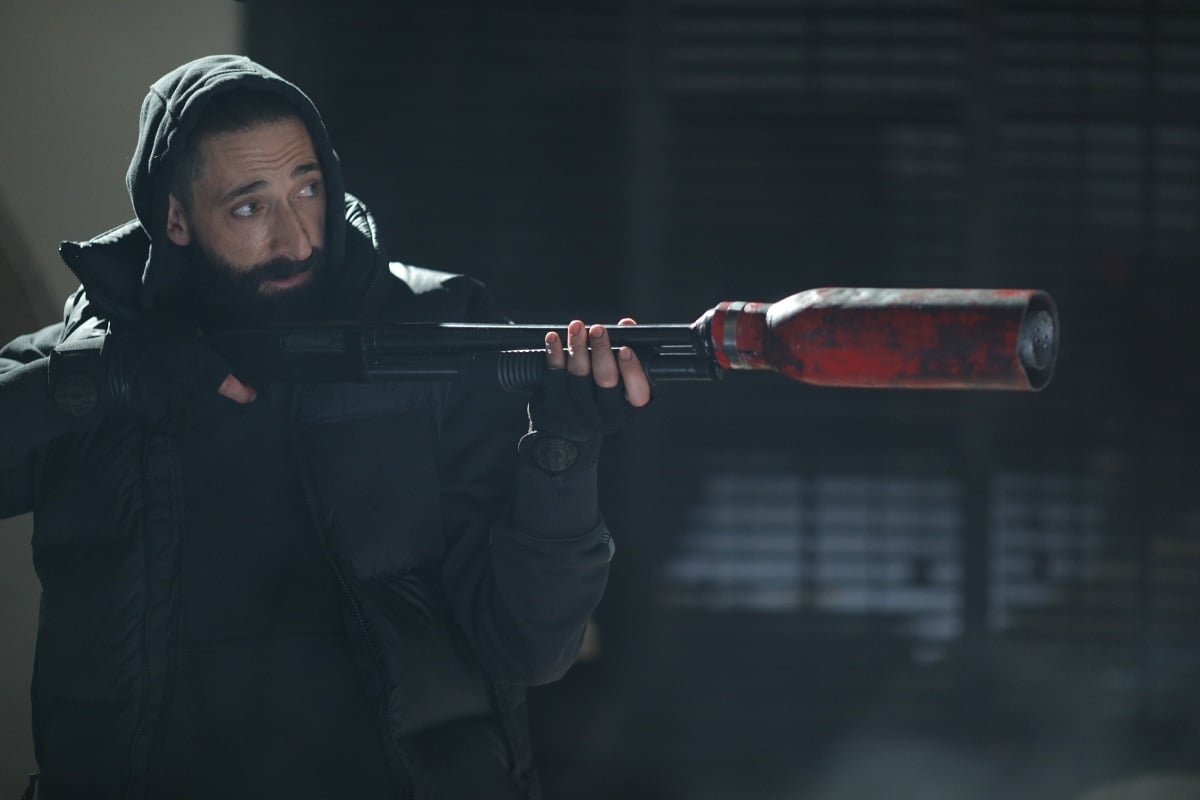 Adrien Brody as garbage truck driver Clean in the 2021 action thriller film Clean directed by Paul Solet (Credit: IFC Films)
Of course, for such a momentous occasion, even the (understandably) reclusive Georgina Chapman would show up to support her partner! We're glad she did, as the pair looked every inch the glamorous duo as they strode down the red carpet, arms linked.
Since then, the couple seems to have truly come out of their shared shell, making appearances at the 2021 Met Gala and at the premiere of Brody's newest film, Blonde.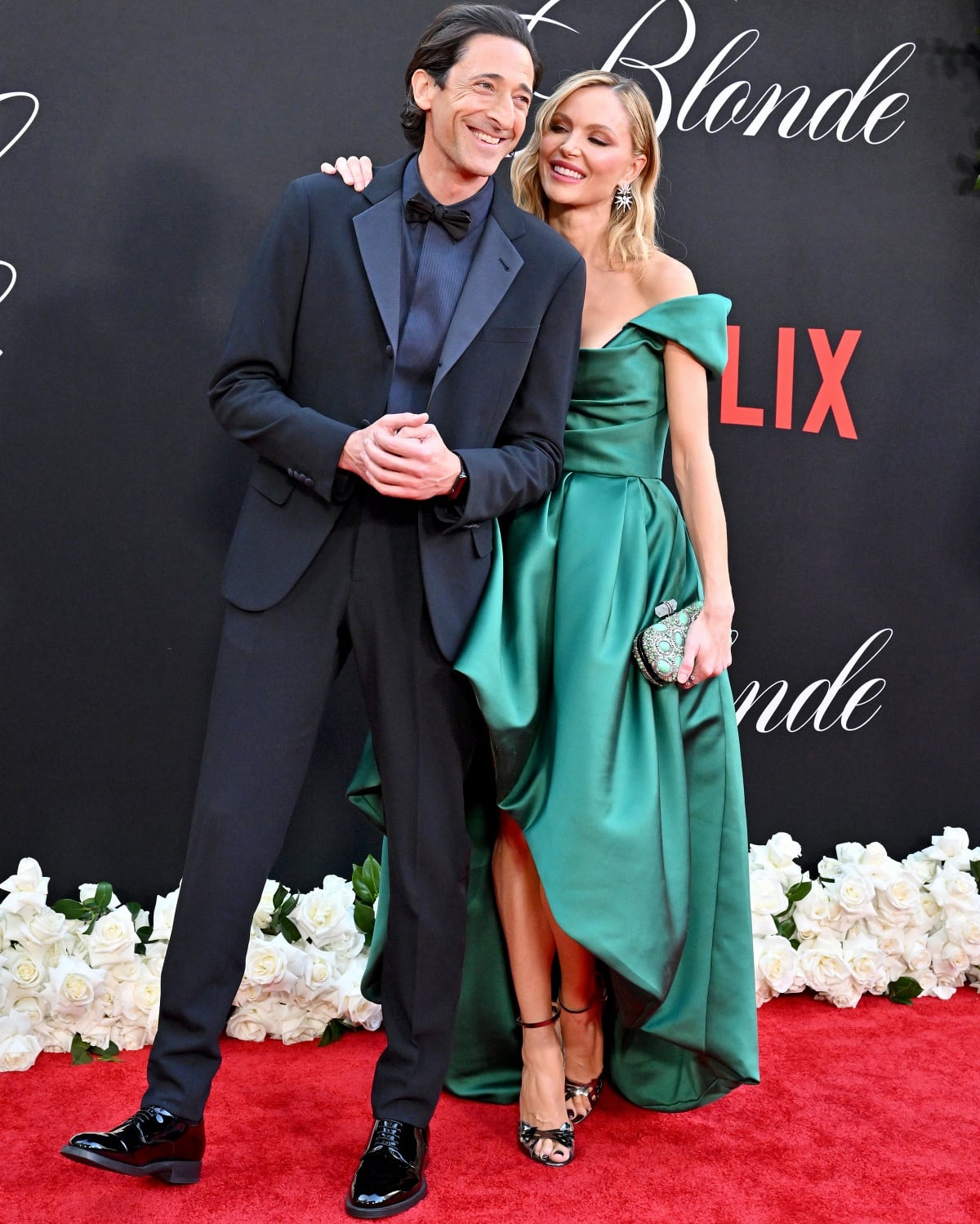 Adrien Brody and Georgina Chapman looking loved up at the Los Angeles premiere of Blonde on September 14, 2022 (Credit: BauerGriffin / INSTARimages / Cover Images)
Since neither Brody nor Chapman has made any notable comments about one another (yet!), it is impossible to know all of the aww-worthy details about their relationship. One adorable thing we do know about the couple is that they share the same birthday – April 14!
Georgina Chapman's fashion label Marchesa appears to have bounced back, too.
Understandably, both Georgina Chapman and the fashion label she co-founded, Marchesa, were under fire as a result of her ex-husband's unconscionable crimes.
Before 2017, when Harvey Weinstein's victims were finally truly heard, Marchesa had been a fashion force to be reckoned with. Marchesa gowns frequently appeared on red carpets and wedding aisles alike. However, the story behind these fairytale-inspired dresses may have been dark.
Marchesa co-founders Keren Craig and Georgina Chapman at the CFDA Awards Winners Walk hosted by Swarovski in New York City on June 6, 2016 (Credit: Jennifer Graylock / INFphoto)
According to a number of Hollywood stylists and publicists, Harvey Weinstein frequently ordered actresses such as Felicity Huffman and Jennifer Aniston to wear Marchesa gowns to red carpet events. If they refused, Weinstein threatened to pull funding for their upcoming film projects.
"He was the mastermind behind Marchesa – orchestrating deals and using his influence in terms of the celebrity connections for her on behalf of the brand," one fashion publicist told THR, noting that Chapman may not have been completely unaware of her ex-husband's unforgivable actions. "They both benefitted from the relationship, but she certainly knew about his bad behavior."
Though Chapman refused to dress any stars in Marchesa at first, actress Scarlett Johansson stepped into the 2018 Met Gala wearing the brand.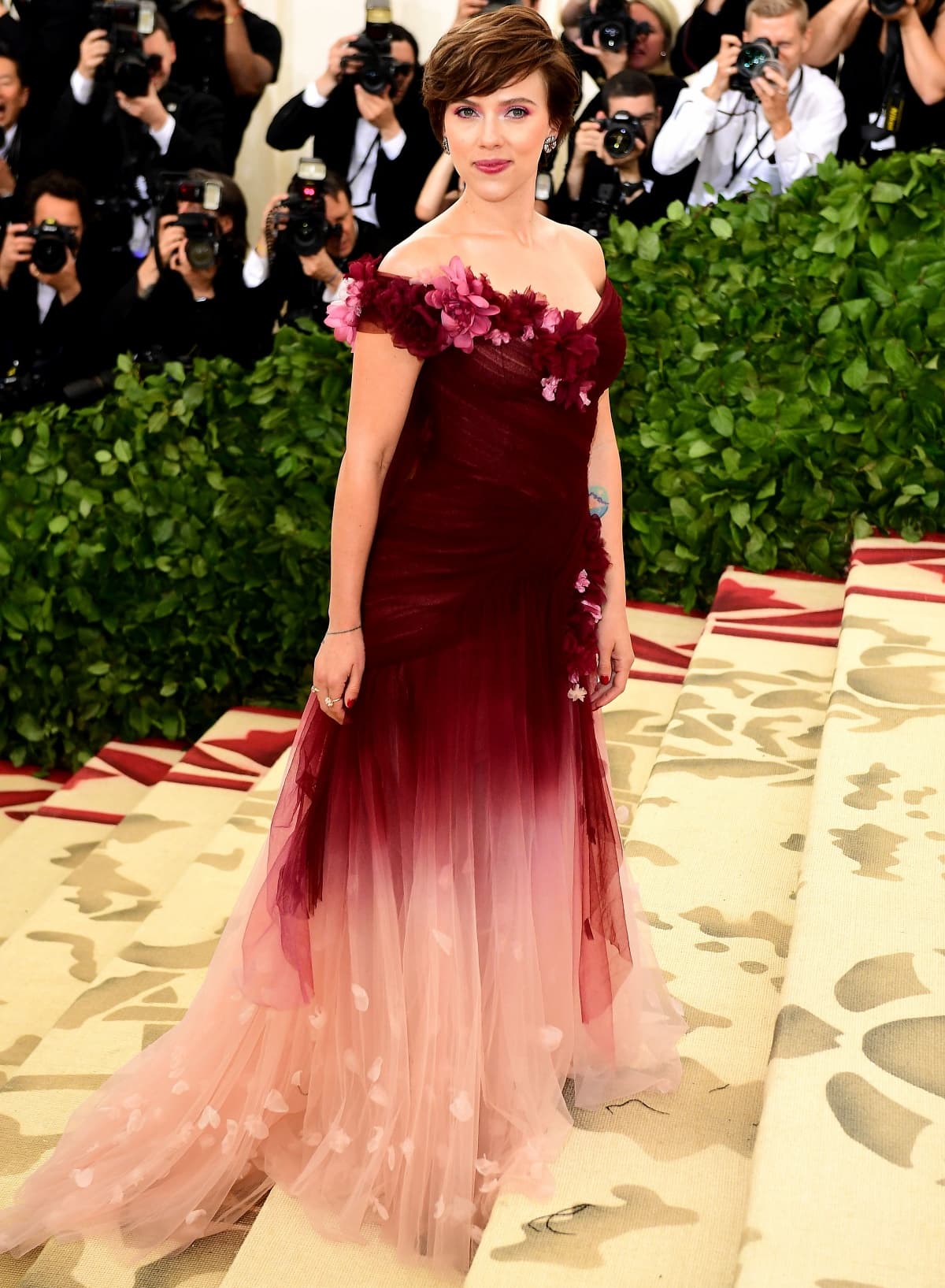 Scarlett Johansson caused quite the stir in a Marchesa gown at the Metropolitan Museum of Art Costume Institute Benefit Gala on May 7, 2018 (Credit: PA Images / INSTARimages)
"I wore Marchesa because their clothes make women feel confident and beautiful, and it is my pleasure to support a brand created by two incredibly talented and important female designers," Johansson said in a statement released at the time, after the actress received criticism for wearing a Marchesa dress.
Even Anna Wintour, the legendary Vogue magazine editor, spoke out in Chapman's defense, saying that it was one of her favorite gowns at the event.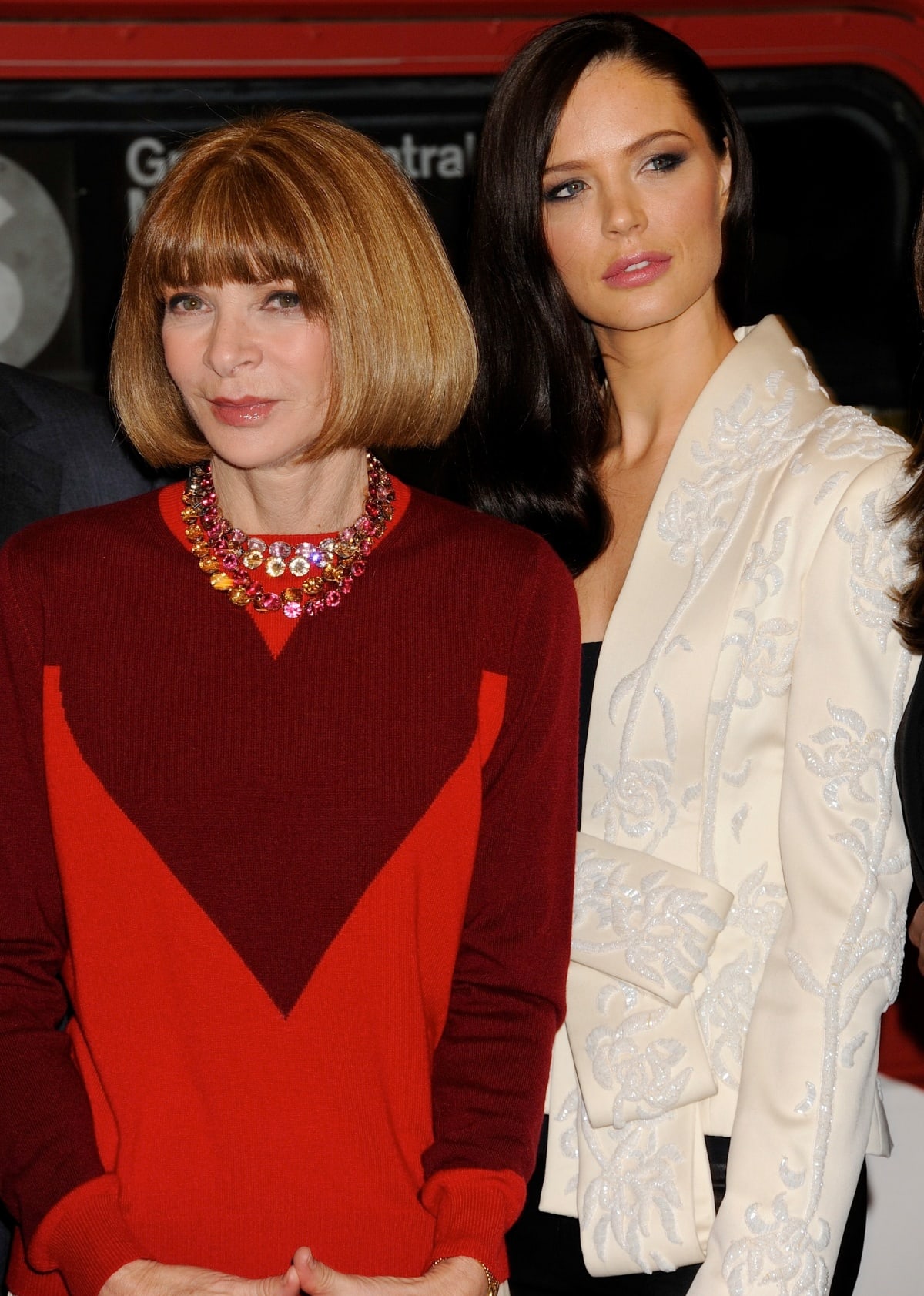 Anna Wintour and Georgina Chapman at Britain's Great Campaign launch in New York City on February 15, 2012 (Credit: Jennifer Graylock / INFevents)
"Georgina is a brilliant designer and I don't think she should be blamed for her husband's behavior," Wintour said during an appearance on The Late Show with Stephen Colbert. "I think it was a great gesture of support on Scarlett's part to wear a dress like that – a beautiful dress like that – on such a public occasion."
Since then, Marchesa gowns have been spotted on the red carpet once again. This year alone, Marchesa has appeared at two major red carpet events: on Amy Forsyth at the Academy Awards and on Chelsea Handler at the Grammy Awards.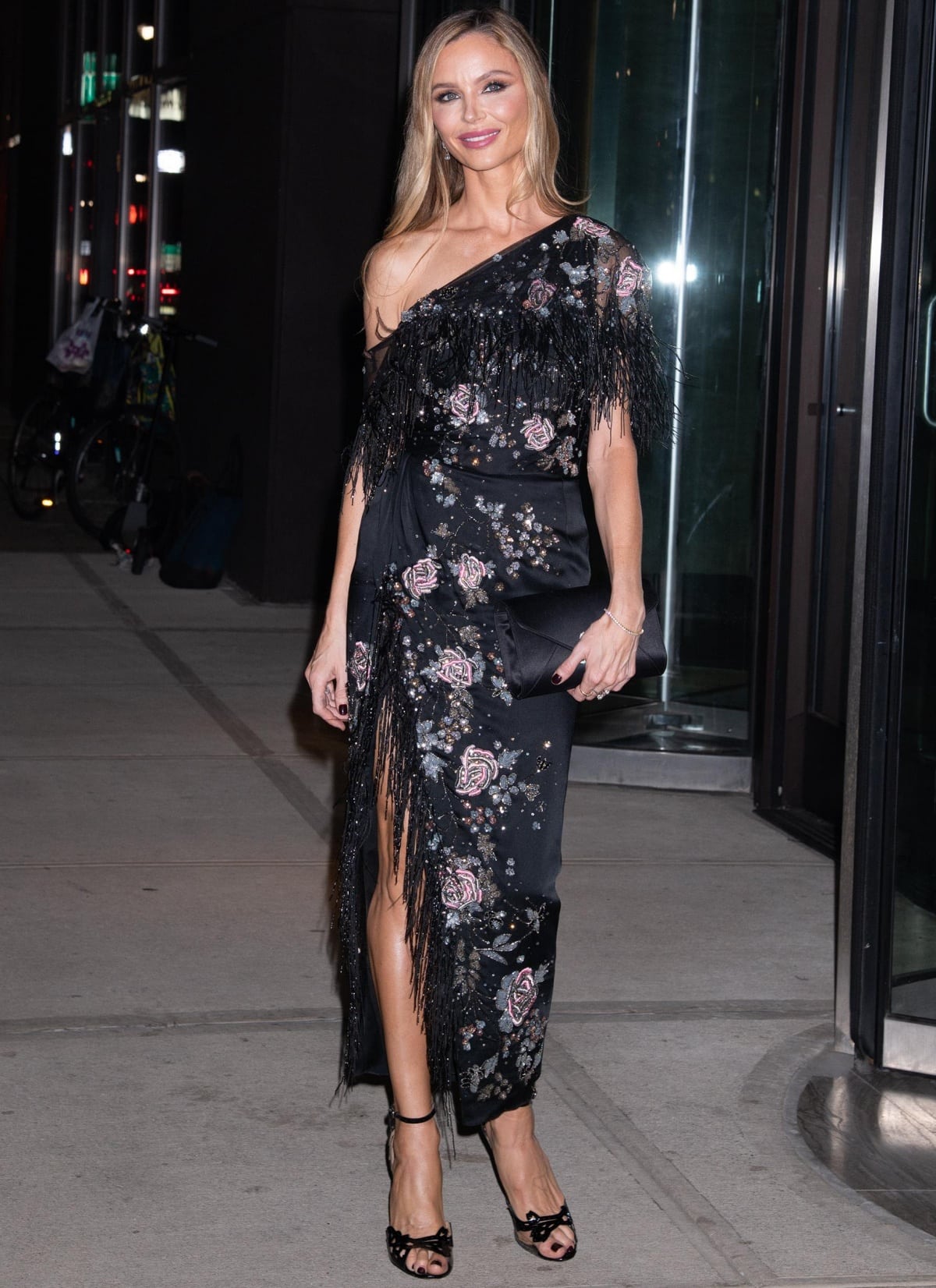 Georgina Chapman attending the 2022 Golden Heart Awards in New York City on October 16, 2022 (Janet Mayer / Startraksphoto / Cover Images)
Though Marchesa suffered a serious hit after Harvey Weinstein's crimes came to light, the fashion brand continues to produce exactly what the brand is known for: beautiful, breathtaking gowns.
Scroll down to see celebrities wearing dresses and footwear by Marchesa, an American brand specializing in high-end womenswear based in New York City.
American brand Marchesa was established in 2004 by Georgina Chapman (R) and Keren Craig (Credit: Jeff Grossman / WENN)
Marchesa Facts
| What does Marchesa mean? | Marchesa is an Italian noblewoman ranking above a countess and below a princess. |
| --- | --- |
| What is Marchesa Notte? | Created in 2006 by Marchesa designers Georgina Chapman and Keren Craig, Notte by Marchesa speaks to the younger crowd of fashion enthusiasts. |
| Who owns Marchesa ? | It is privately owned by founders Georgina Chapman and Keren Craig. |
| Who is Marchesa named after? | The brand is named after Luisa, Marchesa Casati Stampa di Soncino (23 January 1881 – 1 June 1957), an Italian heiress, muse, and patroness of the arts in early 20th-century Europe. |
| How to pronounce Marchesa | It is pronounced Mar-kay-sah |
| Where to buy Marchesa | You can buy Marchesa bags, bridal dresses, wedding gowns, perfume, jewelry, and shoes on Amazon, Farfetch, and Nordstrom. |
| How did Marchesa start? | The high-end fashion label was founded in 2004 by Swiss-born British fashion designer Keren Craig and Harvey Weinstein's ex-wife Georgina Rose Chapman. |
Celebrities Wearing Marchesa Dresses and Shoes