The past few years haven't been kind to Shia LaBeouf. He's had to deal with abuse allegations, a divorce, a highly-publicized production scandal, and a tarnished reputation.
Shia LaBeouf sat down for a raw conversation about his failings and his plans for recovery on the REAL ONES with Jon Bernthal podcast (Credit: AdMedia / Media Punch / INSTARimages)
In a two-hour conversation with actor Jon Bernthal on the REAL ONES podcast, Shia admitted that he "hurt that woman," referring to ex-girlfriend FKA Twigs. He added that he "hurt many other people, and many other people before that woman."
His past relationship with singer FKA Twigs left her traumatized. But she is moving forward with a lawsuit against him for sexual battery, assault, and infliction of emotional distress.
"When I think about what my life has become, and what it is now, like what my purpose is now… I need to be useful," Shia said on the podcast. "And when I look at this #MeToo environment, there's not a whole lot of dudes that are taking accountability."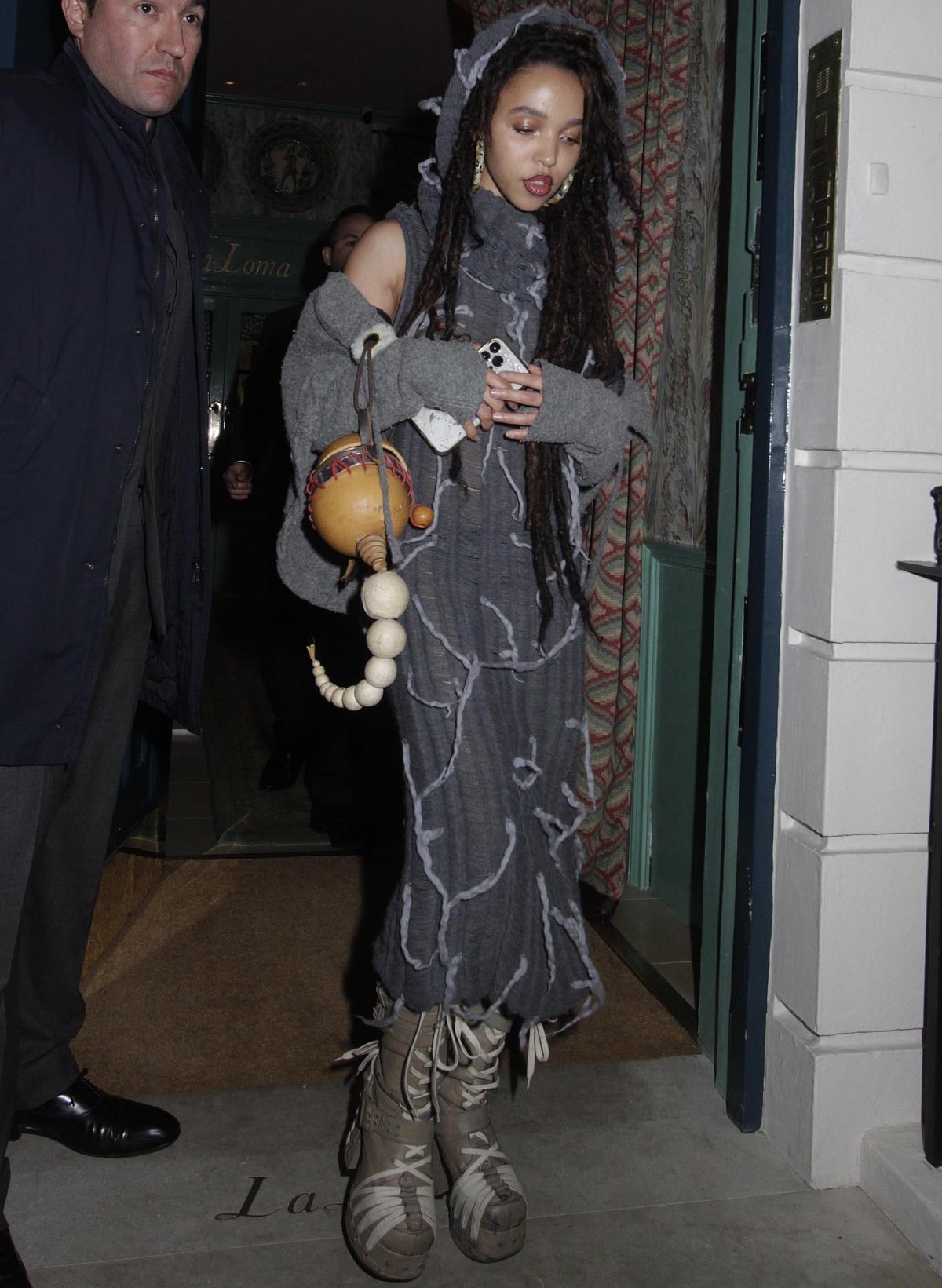 FKA Twigs claims that her relationship with ex-boyfriend Shia LaBeouf left her traumatized (Credit: Blitz Pictures / INSTARimages / Cover Images)
The 36-year-old actor also declared that he plans on "making amends for the rest of [his] life" for being a "pleasure-seeking, selfish, self-centered, dishonest, inconsiderate, fearful human being."
Shia was also embroiled in the controversy surrounding the film Don't Worry Darling directed by Olivia Wilde.
The actress-turned-director claimed that Shia, who was replaced by Harry Styles as Florence Pugh's leading man in the film, was fired because of his "combative energy."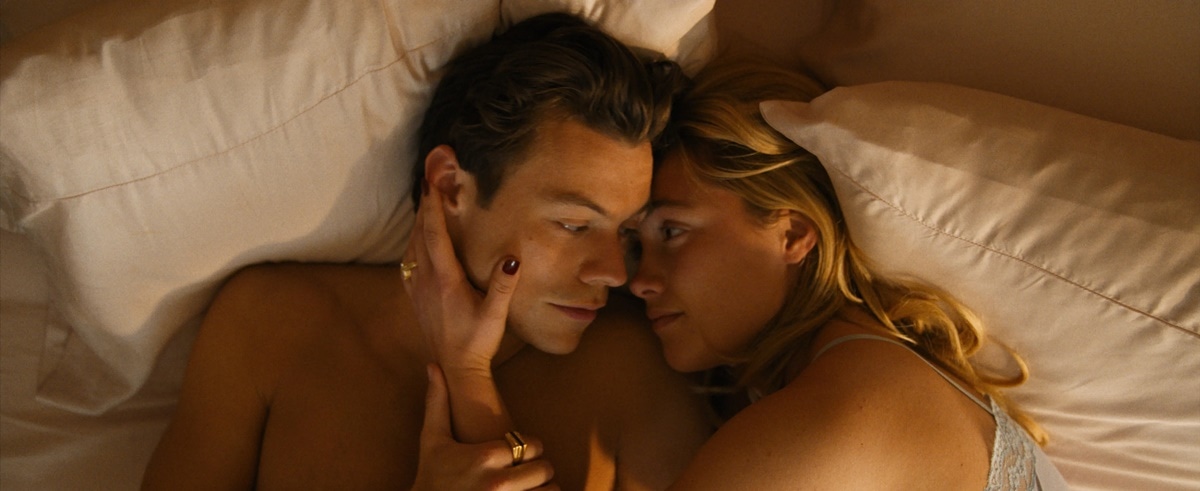 Harry Styles as Jack Chambers and Florence Pugh as Alice Chambers in the 2022 psychological thriller film Don't Worry Darling (Credit: Warner Bros. Pictures)
Shia was quick to send an email to Olivia refuting her claim and went on to share it with Variety. He said that she knows "the reasons for my exit. I quit your film because your actors and I couldn't find time to rehearse."
Despite Olivia's claims, Shia's Padre Pio director Abel Ferrara told Variety that he had no qualms working with the controversial actor. He added that Shia was cast as the titular character after meeting in a few Zoom calls and was "ready to fully immerse himself in the role."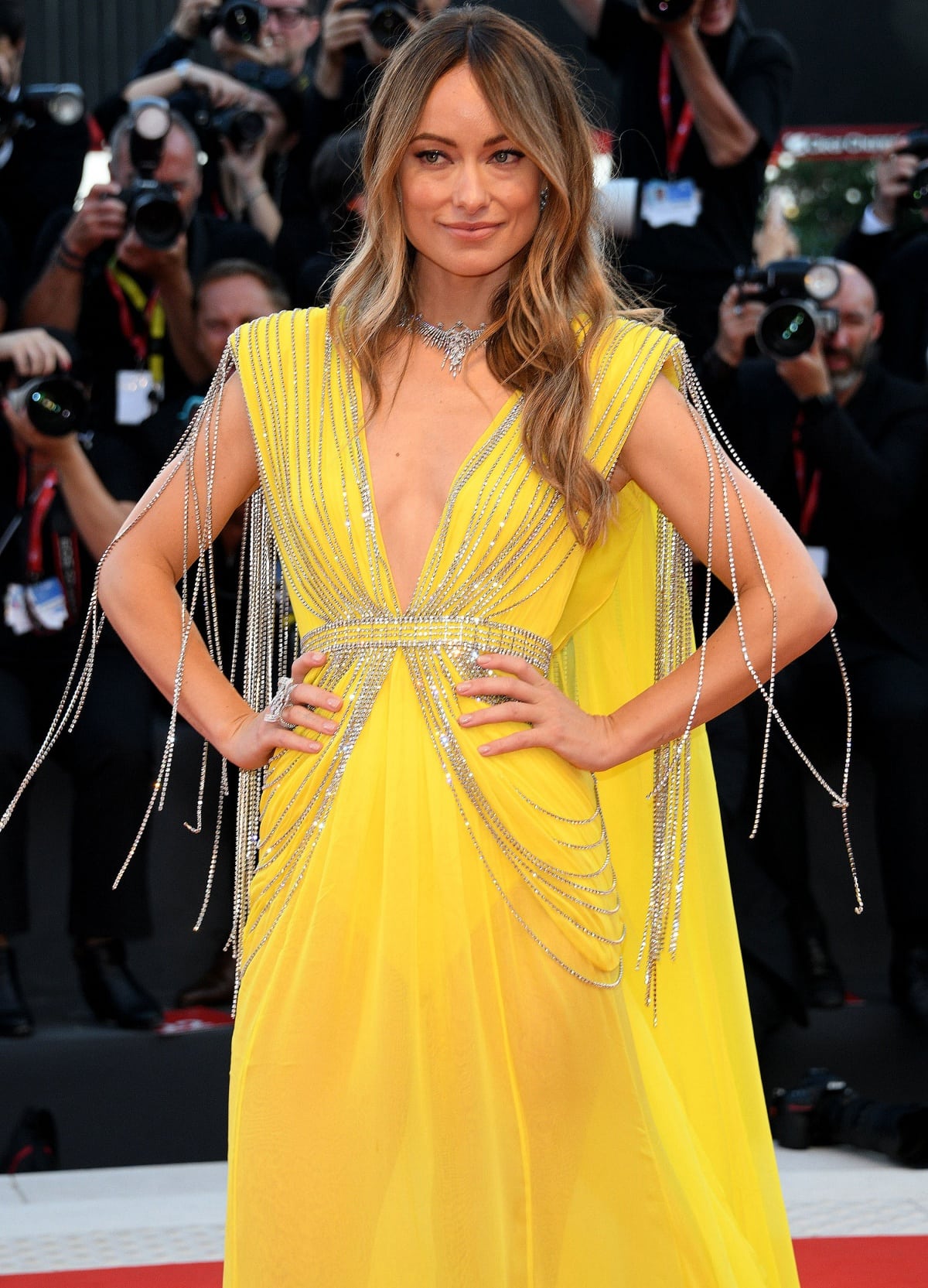 Olivia Wilde claims that Shia's "combative energy" during rehearsals forced her to fire him from Don't Worry Darling (Credit: Simone Comi / IPA / INSTARimages / Cover Images)
The Padre Pio actor also mentioned ex-girlfriend FKA Twigs in his email: "My failings with Twigs are fundamental and real, but they are not the narrative that has been presented. There is a time and a place to deal with such things, and I am trying to navigate a nuanced situation with respect for her and the truth, hence my silence."
Shia also talked about his daughter and wife as the reasons for his journey towards recovery and a better life: "I have a little girl, Isabel; she is five months old and just beginning to develop the last half of her laugh; it's AMAZING. Mia, my wife & I have found each other again & are journeying toward a healthy family with love and mutual respect."
A source told Page Six that Shia is "completely committed to a healthy life, to making better decisions and taking care of himself and his family."
How did Shia LaBeouf and Mia Goth meet?
Shia credits his wife Mia Goth for this change and claims that she "saved my fucking life." The couple starred together in 2012's Nymphomaniac and later had a commitment ceremony in 2016. Two years later, Mia filed for divorce.
Meeting in 2012 on the set of Lars Von Trier's film Nymphomaniac Vol. II, it's not the first time he's fallen in love with a female co-star. "Oh, I've been in love with every woman I've ever worked with," he told GQ in 2008, referring to actresses like Megan Fox, Isabel Lucas, Sarah Roemer, Rosie Huntington-Whiteley, and Michelle Monaghan.
"But some aren't available. And then there's the three-month attention span that actors have, you know I don't know if it's mutual, but I really don't care. They have to kiss me when 'action' gets called, anyway, so I'll get what I want," he added.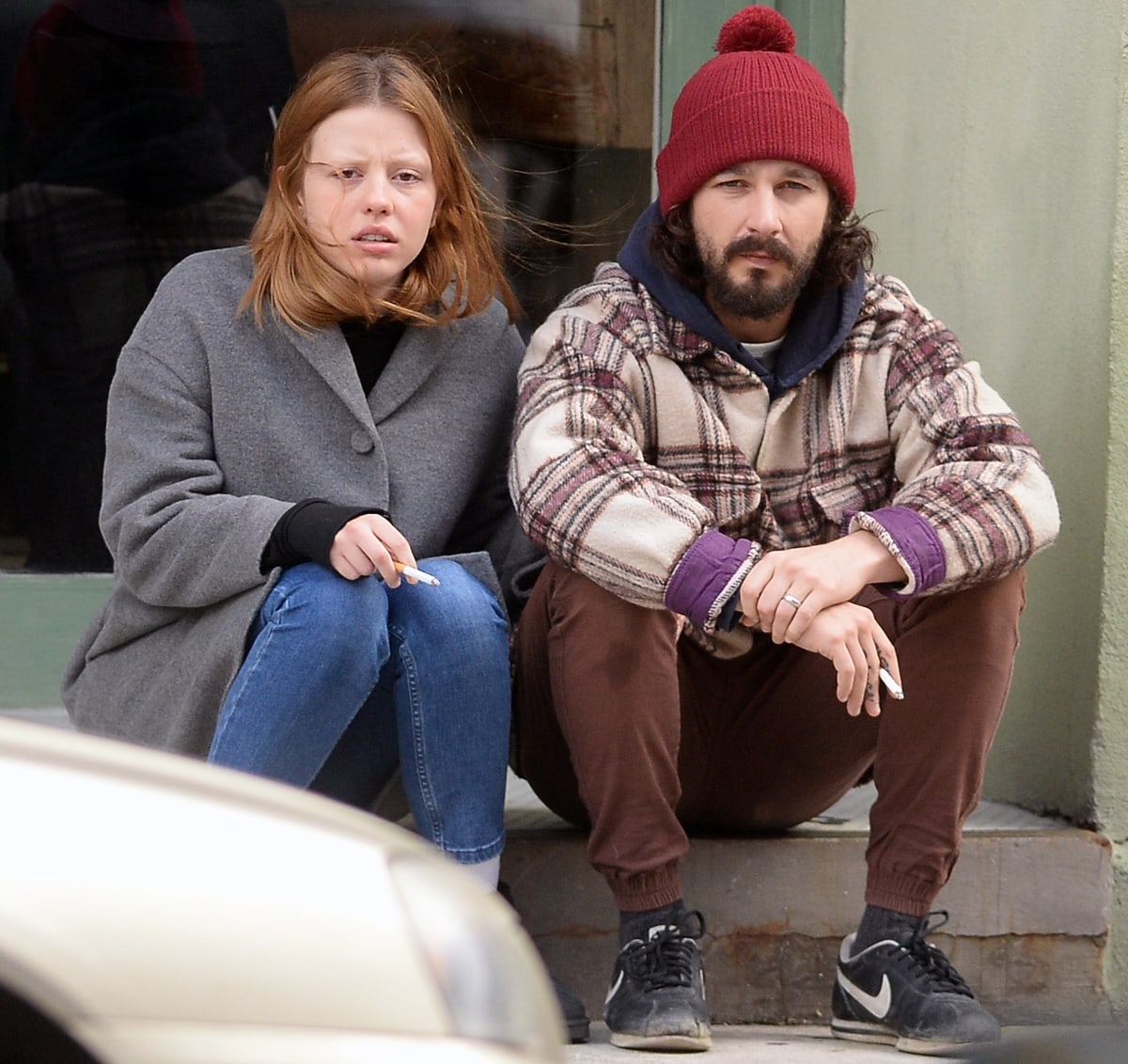 Mia Goth and Shia LaBeouf smoking outside in New York City on January 26, 2017 (Credit: ELDER ORDONEZ / INSTARimages)
But the 28-year-old actress reached out to Shia during the most tumultuous time of his life. In the REAL ONES with Jon Bernthal podcast, Shia mentioned that Mia "took hits" from the media after getting back together with him.
According to IndieWire, the Pearl actress "appeared for LaBeouf's family week program at his rehabilitation center two months after he entered treatment."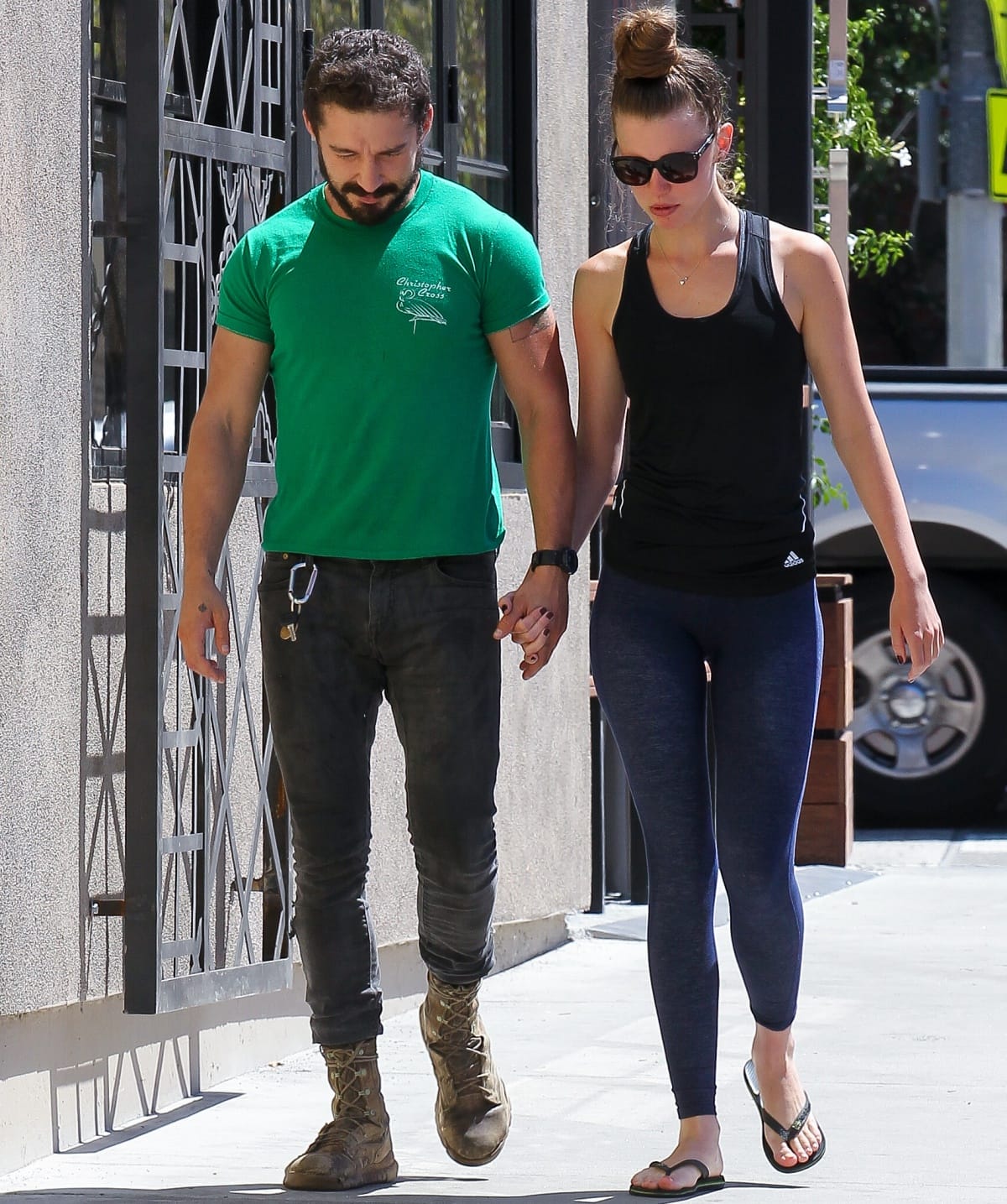 Actor Shia LaBeouf credits partner Mia Goth for saving his life (Credit: INFphoto)
Shia shared that despite having "nothing to offer her," Mia was there for him "at a time when I didn't deserve to have nobody in my life, especially her." He added that Mia "gave [him] hope when [he] was really running on fumes."
The former Disney star admitted on the podcast that he has a lot that he needs to work on. "Having a daughter and knowing that your daughter is one day going to search your name in a search engine and see that you are a deplorable, disgusting piece of shit, that shit hits."
He added that "I have now until she's literate to create a relationship with her where she knows me more than this idea of who I am in the public."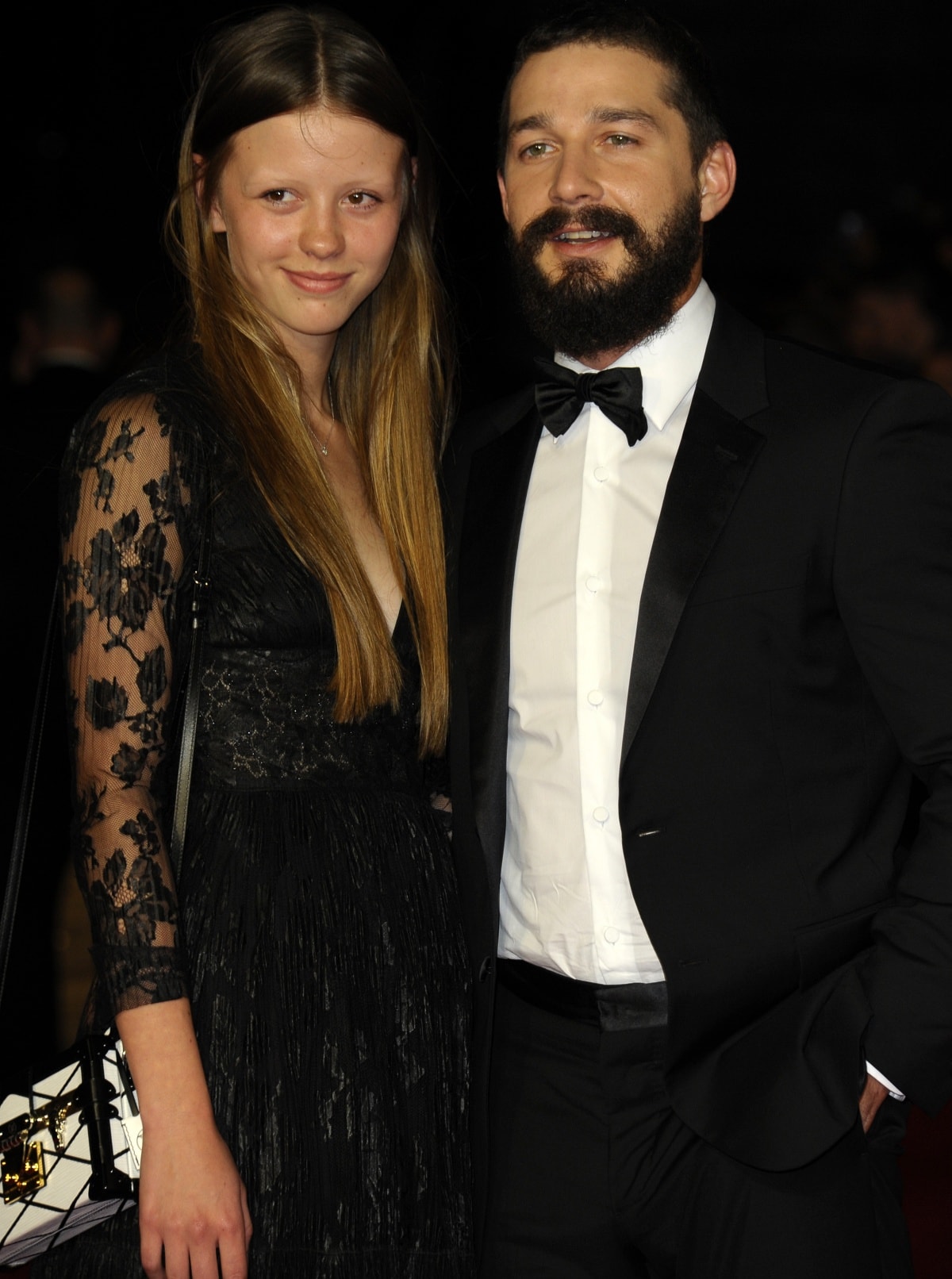 Shia LaBeouf claims that she and wife Mia Goth "have found each other again & are journeying toward a healthy family with love and mutual respect." (Credit: INFphoto)
Towards the end of the conversation with Jon Bernthal, Shia said that "I know I got work to do, and I know that it's going to be okay in the end. And if it's not okay, it's not the end."