Announcing their split in October 2013 after six years together, Orlando Bloom and Miranda Kerr promised to "love, support and respect each other as both parents of their son and as family."
8 years later, the 38-year-old model and KORA Organics founder confirmed that she still gets along with her ex-husband, whom she married in July 2010 after dating since 2007. They welcomed their son Flynn Christopher Blanchard Copeland Bloom on January 6, 2011.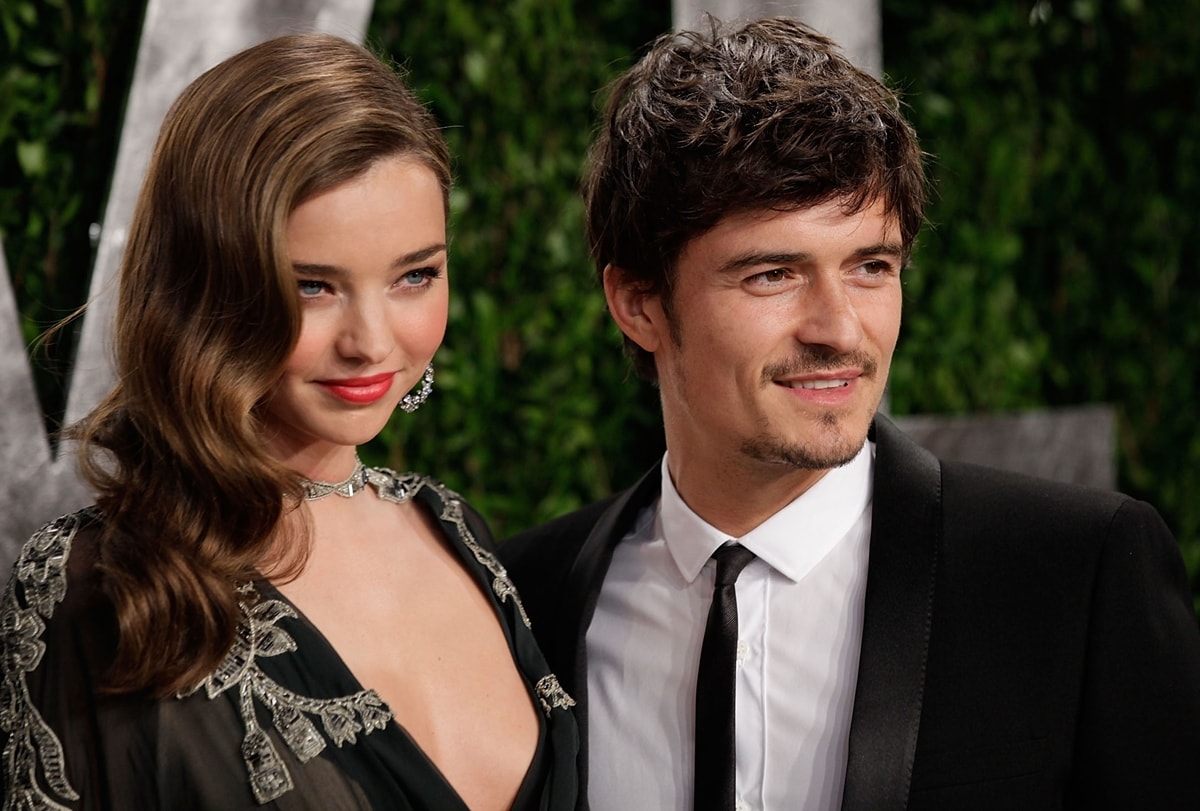 Miranda Kerr and Orlando Bloom began dating in 2007, married in July 2010 and announced their split in October 2013 (Credit: Brian To / WENN)
Not only are Orlando Bloom and Miranda Kerr friends, but their new partners Evan Spiegel and Katy Perry also get along. She first met the Snapchat founder at a party hosted by Louis Vuitton at the Museum of Modern Art in New York.
Miranda said on the Ladies First podcast in September 2021 that it's quite "incredible that [Orlando and I] have been able to find other partners who work really well with us."
"Evan and Orlando really get along just as well as Katy and I, so it's such a blessing, and it doesn't need to be any other way. It can be harmonious and you can be super kind," she added.
Miranda Kerr and Orlando Bloom remained friends after their divorce (Credit: Apega / WENN)
"Like we had been friends before or something," Miranda said about her relationship with Orlando Bloom's fiancée Katy Perry.
"From day one, when Orlando and I separated, we have been very close, really good friends. I always have wanted the best for him, and he's always wanted the best for me."
"We go on holidays together," Kerr said about her friendship with Katy Perry on the Moments with Candace Parker podcast in August 2021. "We celebrate all the important milestones together."
View this post on Instagram
"I love her," she continued. "I mean, it'd be safe to say that I love her more than Flynn's dad," Miranda said about loving the Last Friday Night (T.G.I.F.) singer more than her ex-husband Orlando Bloom, whom she considers a brother. "And most of the time, an annoying brother," she added.
By 2016, Miranda Kerr had become a familiar face in Japan after signing an endorsement deal with local fashion brand Samantha Thavasa several years earlier.
Miranda Kerr wears her hair down as she arrives at Tokyo Narita International Airport on March 15, 2016 (Credit: Kento Nara / Future Image / WENN)
Since then, Miranda has been in and out of the country, walking in the brand's shows and even collaborating to create her own sub-line.
In March 2016, the model arrived at Narita International Airport once more to promote Samantha Thavasa's latest line. She was warmly met by fans at the airport that serves the nearby cities of Tokyo and Yokohama.
Miranda paired a long-sleeved ribbed top with her J Brand distressed jeans, both of which were worn underneath a long blazer by British fashion designer Stella McCartney.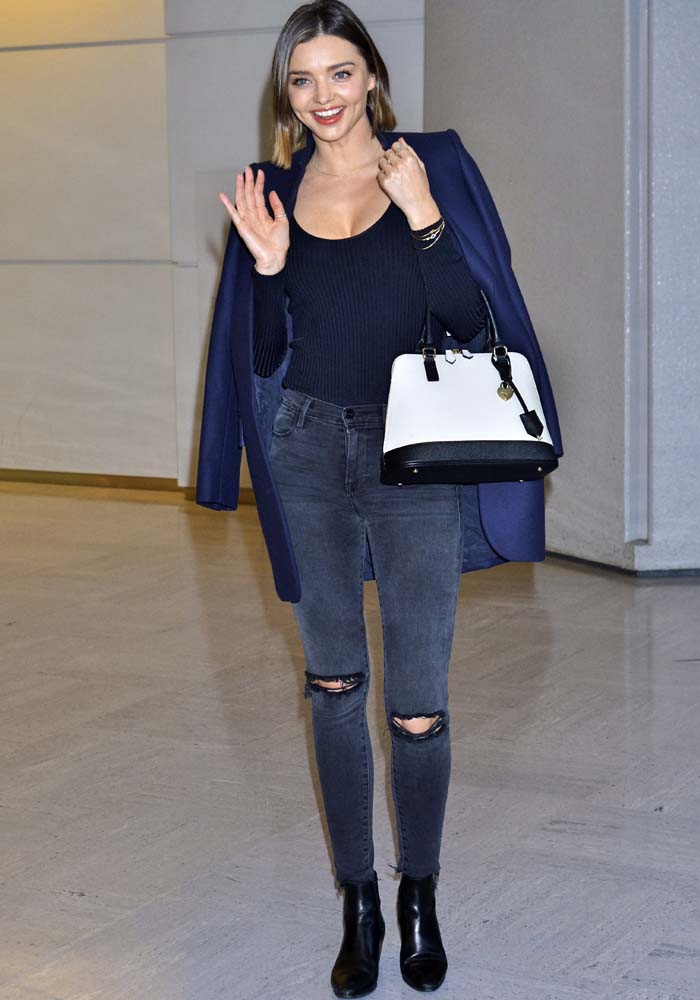 Miranda Kerr wears J Brand distressed jeans as she walks through Narita International Airport in Chiba, Japan (Credit: Kento Nara / Future Image / WENN)
The then 32-year-old styled her look with ankle boots from Saint Laurent, a Cartier bracelet, and a leather tote from her collaboration with Samantha Thavasa.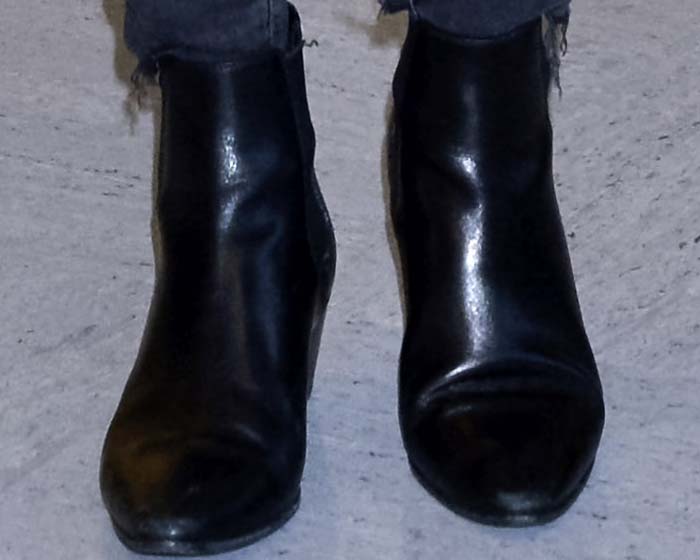 Miranda Kerr wears Saint Laurent ankle boots at the airport (Credit: Kento Nara / Future Image / WENN)
Miranda later uploaded a video of the airport welcome taken by her staff, thanking the public for welcoming her with open arms.
Miranda Kerr spends time with fans who waited for her at the Tokyo Airport (Credit: Kento Nara / Future Image / WENN)
You can order Miranda's go-to Saint Laurent travel boots at Farfetch and Nordstrom.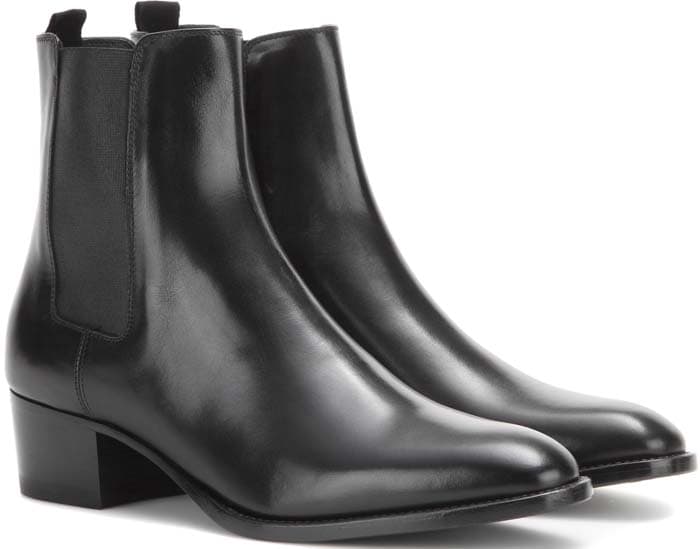 Saint Laurent Leather Ankle Booties in Black, $895