Ever wonder what Mischa Barton is up to lately? You know, the girl from the hit show "OC"? Well, it looks like this doe eyed chick has a new gig – as a brand ambassador for Philipp Plein.
Here are pictures of the campaign: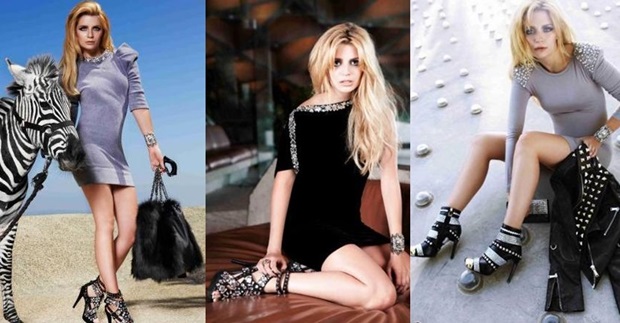 Mischa Barton for Philipp Plein Ad Campaign
What do you think? Nice, yah? But Mischa is actually not the topic of my article today. She's just the icing on the cake, so to speak. It's the shoes she wore for the campaign that got me interested.
Exquisite and superb are just a few of the words to describe these shoes when I saw them. Giuseppe Zanotti, I think you have a serious competitor here. Just check out these boots and sandals. The word "bling" can't even begin to cover it.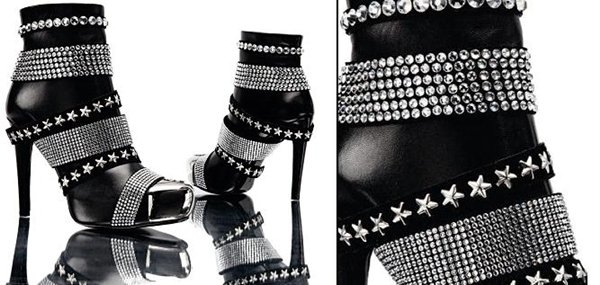 Philipp Plein High Boot Hot Swarovski

Philipp Plein Stripe Stones High Heels
Philipp Plein High Boot Chain Swarovski
Bedecked to the bone with Swarovski crystals and spikes, you could say these shoes are pretty hard to miss and hard to forget. They may be bordering on ostentatious, but I'm definitely loving them!
Of course, these fine creations come at a price. A pair will cost you between 1500 to 2000 EUR. That's about $2000 to $2600, and that does not include import duties and taxes yet. Once it hits American soil, I'm very sure the prices will go up.
Ok, I was wrong, maybe Giuseppe Zanotti need not worry because these Philipp Plein shoes are definitely for a different tier of the market.
If you have the "moola" to buy a pair, then good for you. But if you can't afford it, then don't force it. Why go hungry for a month just so you could own a pair when there are a lot of other great alternatives.  For starters, you can get yourself these sandals from Giuseppe Zanotti, on sale for $881 at Zappos. They're definitely much cheaper than the Pleins.
Giuseppe Zanotti E00232
I know, $800++ is still a little too much for some, so here are more cost friendly substitutes:
Chinese Laundry 'Missing You', $109; Naughty Monkey 'Scene Stealer', $80; Steve Madden 'Biancoo'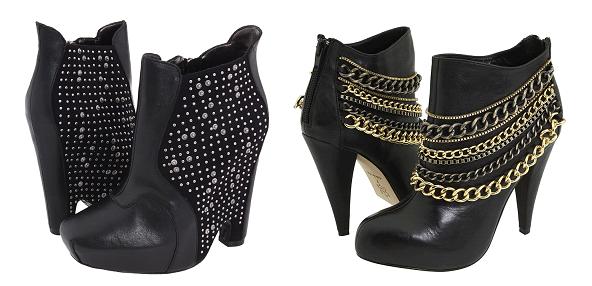 Sam Edelman 'Zoyla' Boots, $226; Dolce Vita 'Flash' Boots, on sale for $120