Eve will be dropping her new new album, Lip Lock, soon, on May 14 to be exact. To celebrate, she held a listening party for friends and industry people at the Monika Chiang boutique in NYC yesterday evening.
We've featured Monika Chiang a number of times now since spotting a pair of the "Croc Mohawk" pumps on Angela Simmons. That was just in February; we've spotted Monika Chiang shoes on Louise Roe and repeatedly on Ashley Benson since then. It just goes to show how hot Monika Chiang is among the Hollywood set, and these shoe spots at Eve's listening party prove that further.
We spotted Eve, Jamie Chung, Melissa George, and Monika Chiang herself in different Monika Chang shoe styles. Which shoes do you like best, and who do you think wore her pair most stylishly?
Eve in the "Zimba"
Eve looked every inch the star of the night in a sexy leather LBD. Orange lipstick, a thick gold metal choker, a metallic purple clutch, and the Monika Chiang "Zimba" pumps served as her outfit's pops of color.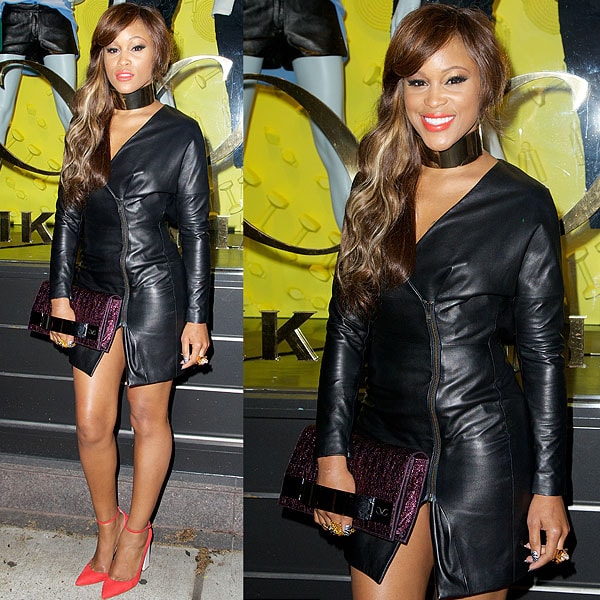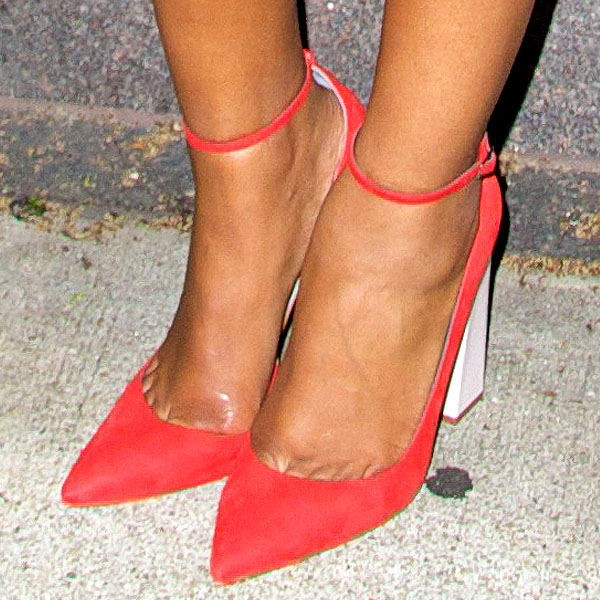 Monika Chiang "Zimba" D'Orsay Pumps, $395
Jamie Chung in the "Zinc"
Jamie Chung was in head-to-toe black, but she still electrified thanks to the cobalt blue Monika Chiang "Zinc" pumps on her feet.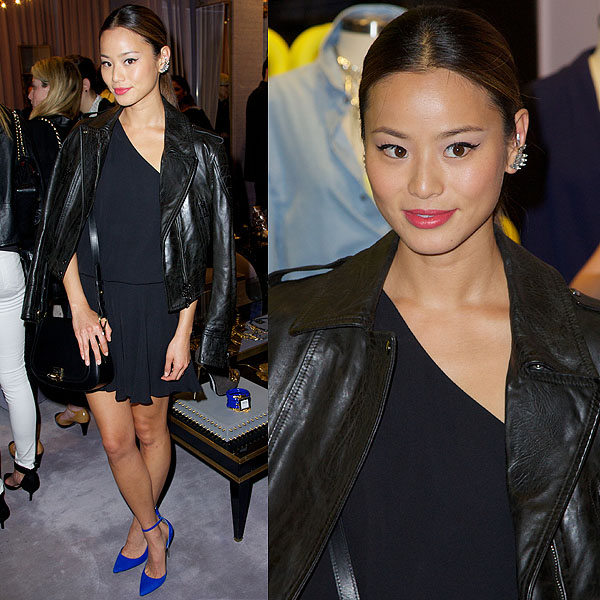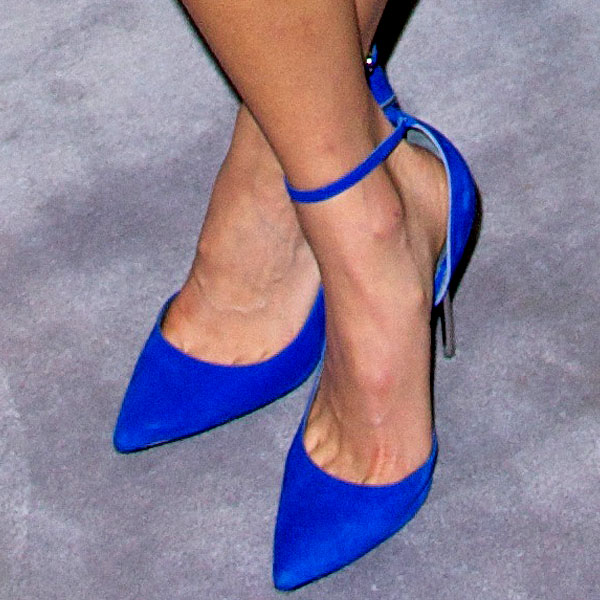 Monika Chiang "Zinc" D'Orsay Pumps, $395
Melissa George in the "Menesse"
Melissa George opted for the Monika Chiang "Menesse" slingbacks with a very on-trend fish scale texture.
Monika Chiang "Menesse" Slingback Pumps, $395
Monika Chiang in the "Imena"
Proving that there's no better brand ambassador than the designer herself, Monika Chiang selected the fierce "Imena" sandals from her collection to wear that evening.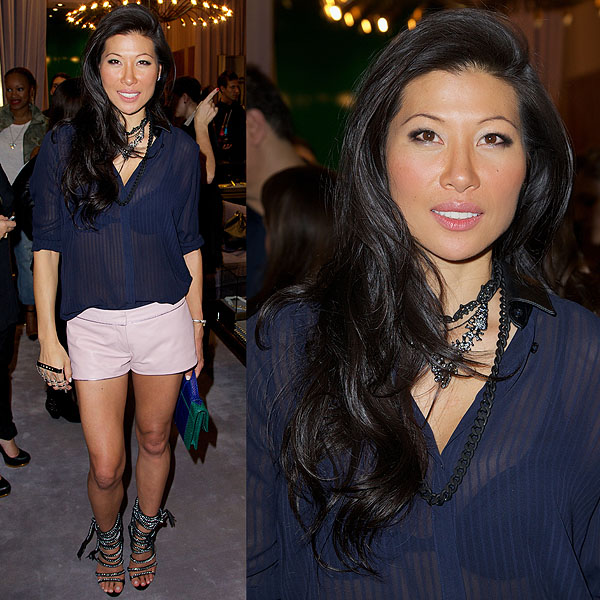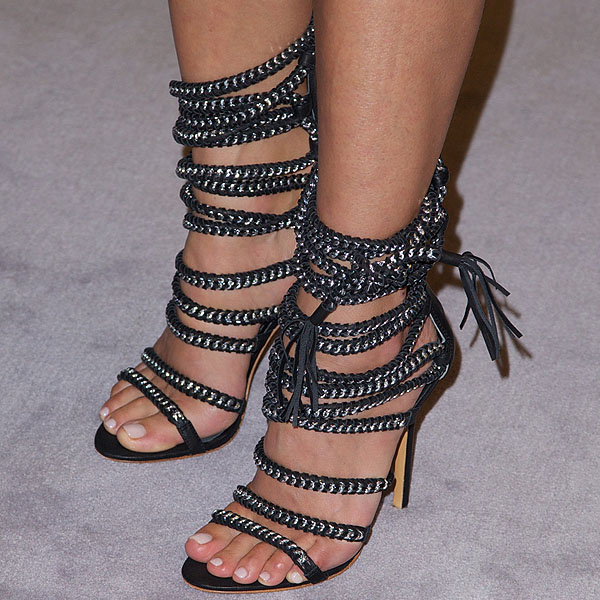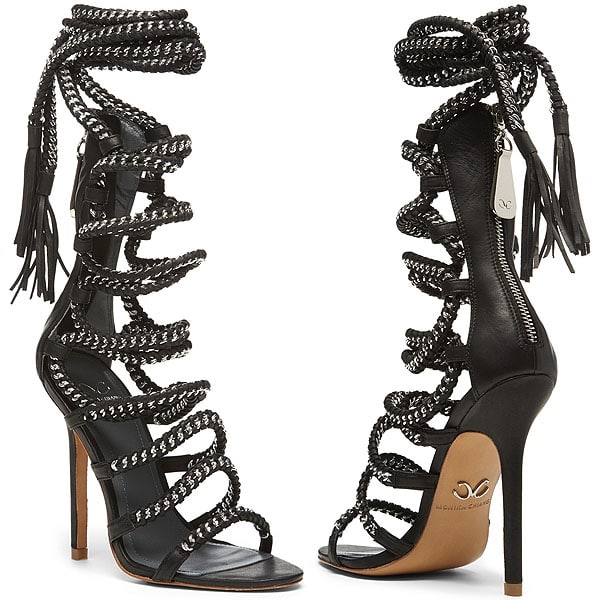 Monika Chiang "Imena" Lace-Up Sandals, $495
Credit: Alberto Reyes/WENN