We've spotted Naomi Watts out and about in two great shoe choices this past week.
First, she wore the Tom Ford padlock ankle-strap pumps on the red carpet with a sexy black silk cocktail dress by the same designer. Then, yesterday, Naomi was spotted in a pair of cool girl go-to wedge sneakers and a striped sweater.
Take a peek at both of her recent shoe moments, and tell us which style you'd like to slip on your own feet!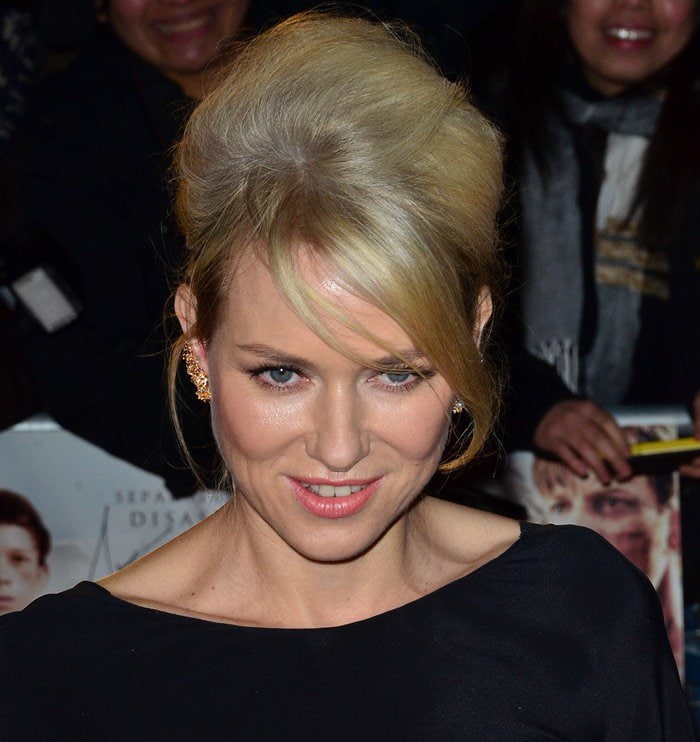 Naomi Watts in an open back Tom Ford Spring 2013 dress with sleeves attached to the skirt at The Impossible UK premiere held at the Imax in London, England on November 19, 2012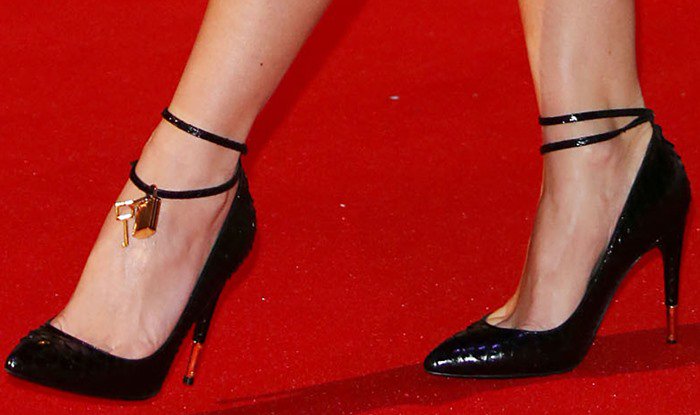 Naomi Watts in golden padlock-detailed pumps by Tom Ford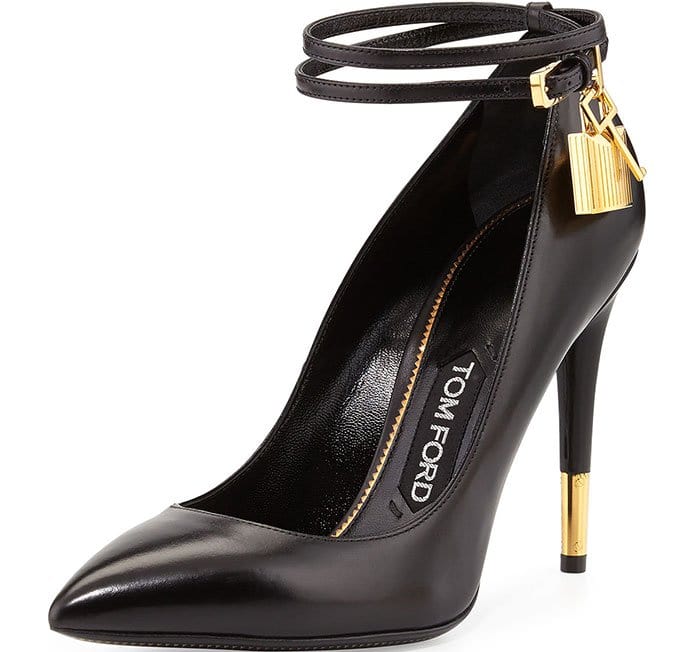 Tom Ford Padlock Ankle-Strap Pumps, $1,100 at Neiman Marcus
We've featured Kim Kardashian and Jennifer Lopez in these heels in the past. However, we're pretty fond of Naomi in them as well!
The second look we spotted on the blonde beauty this week was a very casual chic and cool striped sweater from GAP, black jeans by 3×1, and a pair of wedge sneakers.
Fisher Stevens and Naomi Watts at the Beware of Mr. Baker New York Screening at the Crosby Street Hotel in New York City on November 27, 2012
We're assuming that her sneakers are Isabel Marant because, well, they look just like Marants. However, we can't seem to locate them online at the moment. If you know the style name or a retailer where our fellow shoe lovers can get them, please share!
Which of these Naomi Watts shoe moments do you like best?
Credit: PNP / Lia Toby / WENN