Naomie Harris has always been vocal about how she was raised in an environment of strong, creative women. That explains why most of the roles that she plays are of a similar nature. It's just what she's known since she was little. And now, it looks like she's taking on a little bit of that role. As someone who has made it in a creative industry, Naomie is now giving back.
The actress was spotted at Cointreau's grant awarding for creative hopefuls in London.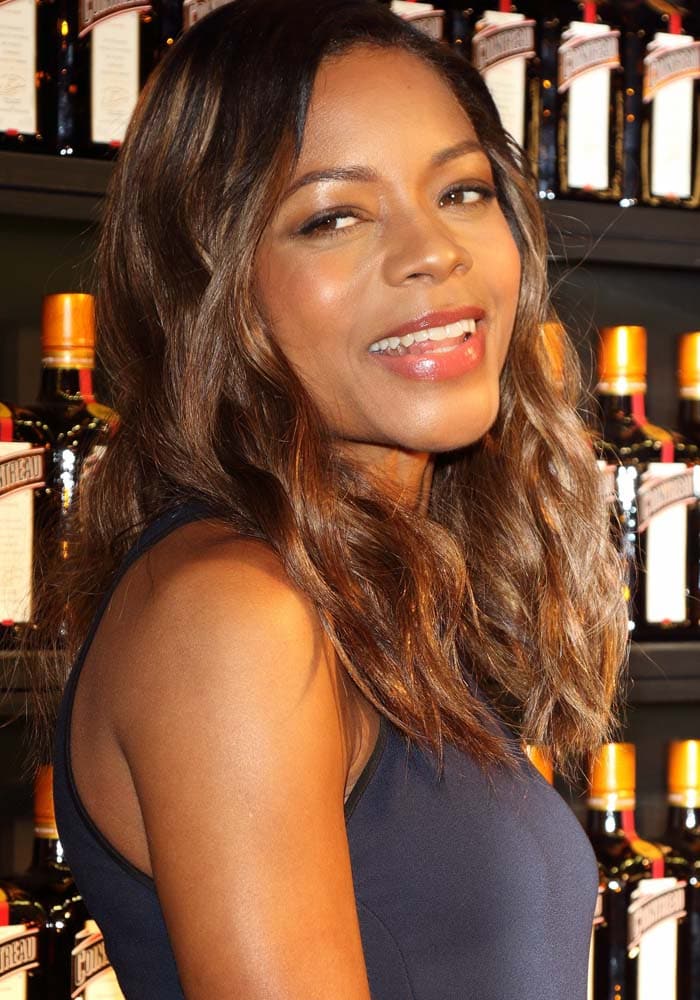 Naomie Harris at Cointreau's Creative Crew Grant Scheme UK awarding ceremony at Liberty London on May 24, 2016
Naomie Harris wore a beautiful navy and white dress with a gorgeous lace detail across the skirt by the talented Jonathan Simkhai. The actress surprisingly brought the risk up a notch by pairing her dainty dress with a pair of more adventurous silver "Maryjane" sandals by Giuseppe Zanotti.
A pair of "Maryjane" sandals by Giuseppe Zanotti
Naomie Harris gives her support to the creative hopefuls vying to win a grant
We're not sure if Naomie was there to judge or to just grace the creatives with her presence (she did fly all the way to London), but we're pretty sure that getting dressed in a beautiful dress and heels plus her personal advocacy would have made her night.
Naomie Harris uploads a photo of herself at the Cointreau grant awards with the hashtag "#DreamDareCreate"
Grab Naomie's "Maryjane" sandals from Giuseppe Zanotti at Farfetch.
Giuseppe Zanotti Design "Maryjane" Strappy Sandals, $360 (before:  $900) at Farfetch
Credit: Naomie Harris' Instagram / Giuseppe Zanotti's Instagram / WENN