The X-Men movie franchise has had an interesting progression, growing from one of the most respected superhero series in cinema to a general box office dud.
Although the franchise enjoyed massive popularity at the height of its success, later entries like X-Men: Apocalypse and Dark Phoenix failed to live up to expectations.
Enter The New Mutants, a film that, like 2016's Deadpool, was meant to re-invigorate interest in the series with a unique tone and a cast of fresh characters.
Maisie Williams, Anya Taylor-Joy, Charlie Heaton, Blu Hunt, and Henry Zaga star in the 2020 American superhero horror film The New Mutants (Credit: 20th Century Studios)
However, the film was a complete box office bomb, leaving the X-Men franchise in worse condition than ever before. Even with the help of big-name actors like Maisie Williams.
The New Mutants failed to impress. Let's explore exactly why this promising film became one of the most disappointing movies of 2020.
The Roots of The New Mutants
The New Mutants was written and directed by Josh Boone, a relatively new creator in Hollywood who most notably directed the 2014 romantic drama, The Fault in Our Stars.
Based on characters from Marvel Comics dating back to 1982, The New Mutants was originally meant to be a three-part film series, which would eventually tie into the greater X-Men cinematic universe.
The New Mutants director Josh Boone attends "Meet The Filmmakers" at Apple Store Soho on June 1, 2014, in New York City (Credit: Roger Wong / INFphoto)
However, due to a variety of delays and shifts in creative management, the film was subject to re-shoots, heavy editing, and tons of compromises.
After the movie finished filming in September of 2017, The New Mutants was on track to release in theaters in 2018.
However, after the success of other horror films and the diminishing success of other X-Men movies, The New Mutants was delayed into 2019 for some post-production adjustments.
Anya Taylor-Joy as Illyana Rasputin / Magik and Henry Zaga as Roberto "Bobby" da Costa / Sunspot in The New Mutants (Credit: 20th Century Studios)
By then, the company in charge of the film was purchased by Disney, causing further confusion.
After tons of studio interference and a loss of faith in the project, The New Mutants eventually arrived in theaters on August 28, 2020, after tumultuous development.
How The New Mutants Misses the Mark
The New Mutants tells the story of Dani Moonstar (played by Blu Hunt), a young mutant who wakes up in a secluded rehabilitation hospital after a devastating attack on her reservation.
Attempting to adjust to the reality of having unexplained superpowers, Dani struggles to fit in with the other young patients.
This includes the bratty Illyana Rasputin (played by Anya-Taylor Joy), the buff but arrogant Roberto (played by Henry Zaga), and a quiet loner, Sam (played by Charlie Heaton).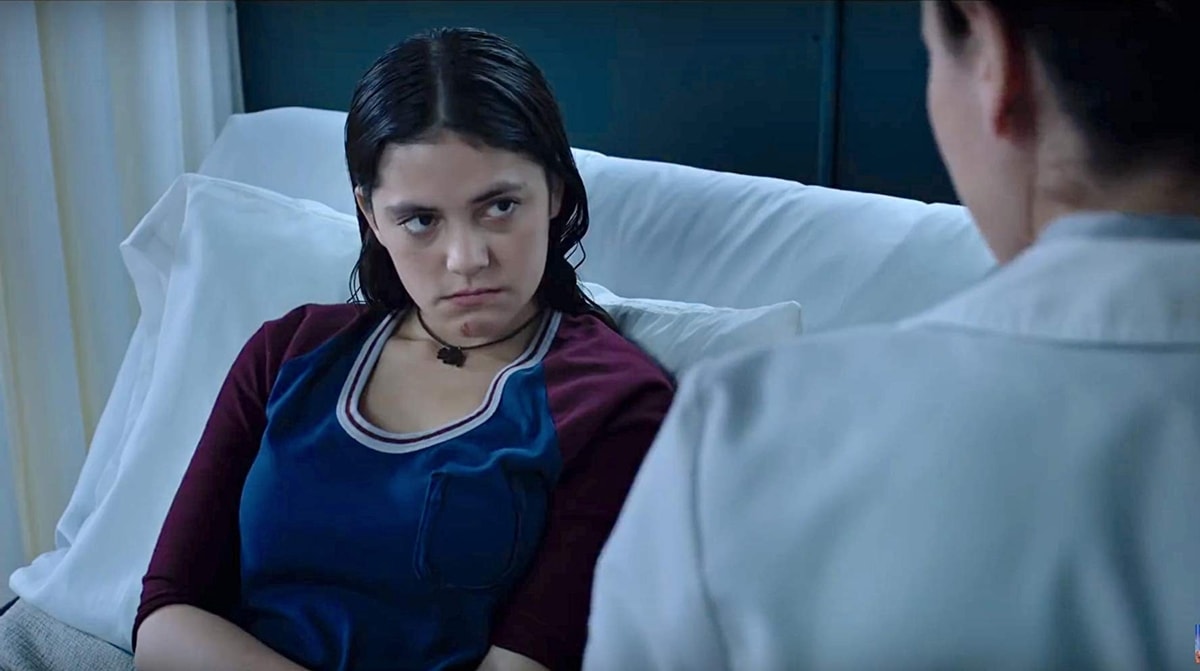 Blu Hunt portrays Native American mutant Danielle "Dani" Moonstar / Mirage who can create illusions based on the fears and desires of other people (Credit: 20th Century Studios)
However, Dani finds friendship with another uneasy patient named Rahne (played by Maisie Williams), and the pair quickly become close.
The entire group of young mutants is attended by a solitary physician, Dr. Reyes (played by Alice Braga), who has mysterious intentions.
Although the movie has an interesting premise and does a decent job establishing the characters, it stumbles in its execution, unsure of what kind of movie it wants to be.
The trailers made it seem like a horror film. In reality, The New Mutants is far from scary. Additionally, the story ultimately lacks major connections to the existing X-Men universe, so there's not much for franchise fans to latch onto.
While there are a few fun sequences of action and some cool visuals, The New Mutants is mostly predictable, underwhelming, and middling.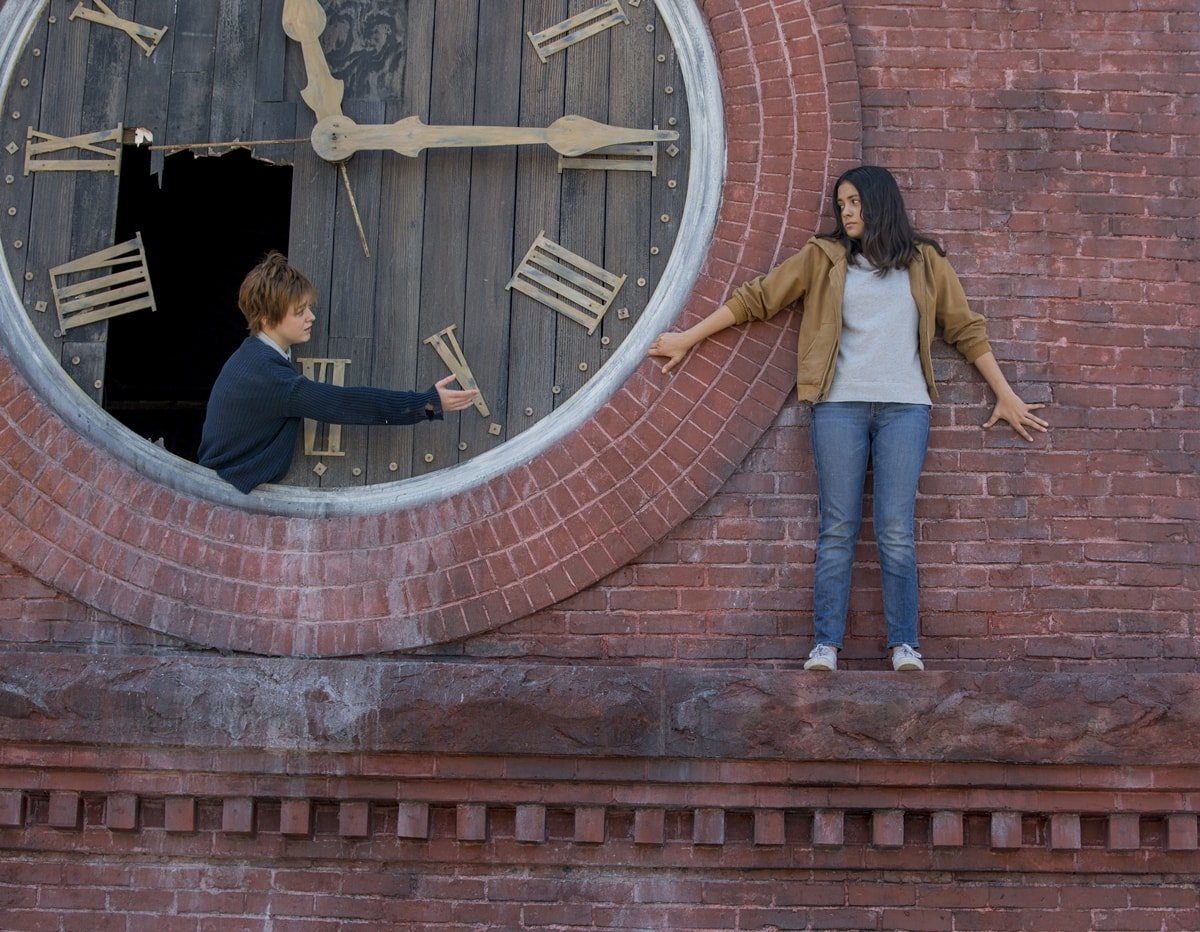 Maisie Williams as Scottish mutant Rahne Sinclair / Wolfsbane in a scene with Cheyenne Native American Danielle "Dani" Moonstar played by Blu Hunt (Credit: 20th Century Studios)
Luckily, not everything in The New Mutants is a complete bust, as the ensemble cast does a great job with their roles. While Dani is a somewhat boring main character, other characters are much better, especially Rahne, Illyana, and Sam.
Illyana and Sam are both well-developed, and Rahne is arguably the best of the bunch, due in no small part to Maisie Williams' excellent performance.
Throughout the movie, Rahne acts as an emotional anchor for Dani, offering reassurance and comfort during her most trying times.
2020's The New Mutants flopped at the box office and received mostly negative reviews from critics (Credit: 20th Century Studios)
Maisie Williams excels at presenting Rahne with intense emotion and compassion, making her the most likable member of the cast.
Unfortunately, even with Maisie Williams' honorable portrayal, The New Mutants has been mostly lost in the shuffle.
Will There Be a Sequel to The New Mutants?
The New Mutants cost around $70 million to make, but after its time in theaters, it only managed to make around $50 million in ticket sales. Combined with mediocre reviews from critics and fans alike, the movie was a dud upon release.
Despite the plans to create two more movies, it's likely that we'll never see a New Mutants sequel. This is mostly due to a shift in creative control, as Disney now owns all the rights to the X-Men characters.
Seeing as how Disney has found immense success with the Marvel Cinematic Universe, it's more likely that the X-Men movie universe will be folded into the MCU, starting with popular characters like Professor Xavier and Wolverine.
There's a small potential that the characters in The New Mutants could return in future projects, but due to the movie's failure at the box office, this is pretty unlikely.
As it stands, The New Mutants is the last X-Men movie in the franchise as we know it. Considering the hectic development process and excessive delays, we're happy that the movie made it to theaters and actresses like Maisie Williams were able to shine for a brief time.
Maisie Williams tousles her short hair for the premiere of the sixth season of "Game of Thrones" held on April 10, 2016, at TCL Chinese Theatre in Hollywood (Credit: WENN)
Maisie Williams has easily become one of our favorites to watch on the red carpet. After celebrating her 19th birthday on April 15, 2016, just a few days later she impressed us with another of her fun and quirky sartorial choices.
The English actress did not disappoint when she stepped out to attend the season six premiere of "Game of Thrones" held at TCL Chinese Theatre.
She was pictured wearing what was probably her most revealing outfit to date.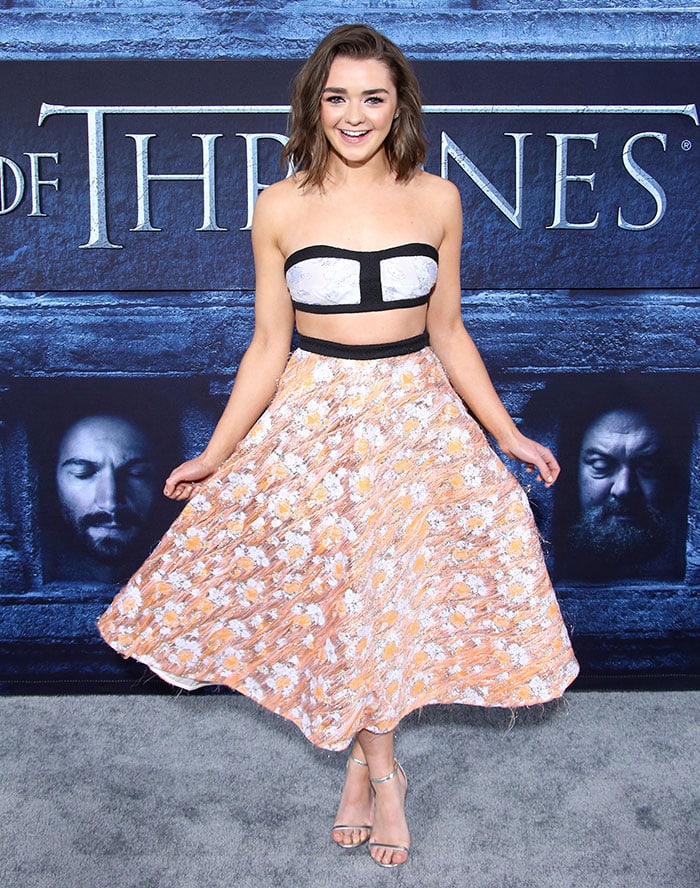 Maisie Williams wears a two-piece ensemble from Emilio de la Morena's Spring 2016 collection (Credit: WENN)
Maisie wowed in a two-piece number from Emilio de la Morena's Spring 2016 collection.
The daring — but still playful — ensemble showed not just her midriff, but also her back and a glimpse of cleavage.
Maisie Williams shows off her back and cleavage in a bandeau top and full skirt from Emilio de la Morena (Credit: WENN)
The set was composed of a jacquard-textured bandeau top that featured black fabric trim and a tie back, and a full A-line textured midi skirt covered in orange, pink, and white floral patterns.
She wore minimal accessories, including a pair of earrings, a ring, and a pair of silver heels.
The Doctor Who actress wore her hair down and tousled and kept her makeup simple and fresh with a swipe of pink lipstick.
Maisie Williams looks fresh in an Emilio de la Morena bandeau top and midi skirt (Credit: Apega / FayesVision / WENN)
Maisie showed off her feet in a pair of versatile Jimmy Choo "Minny" sandals in silver leather.
Maisie Williams's feet in silver Jimmy Choo sandals (Credit: WENN)

These simple sandals feature a timeless two-strap silhouette, open toes, and about four-inch mirror heels.
Maisie Williams's feet in metallic "Minny" sandals (Credit: WENN)
You can purchase these popular Jimmy Choo sandals in different versions at Farfetch and Mytheresa.
Jimmy Choo "Minny" Sandals, $750-$795