It's impossible to have an entire luxury store all to yourself. Not unless you have the means or you are part of the Kardashian-Jenner clan.
A few days before Christmas, Kylie Jenner reportedly had the Balenciaga store on Rodeo Drive closed down so she could safely enjoy a private shopping spree.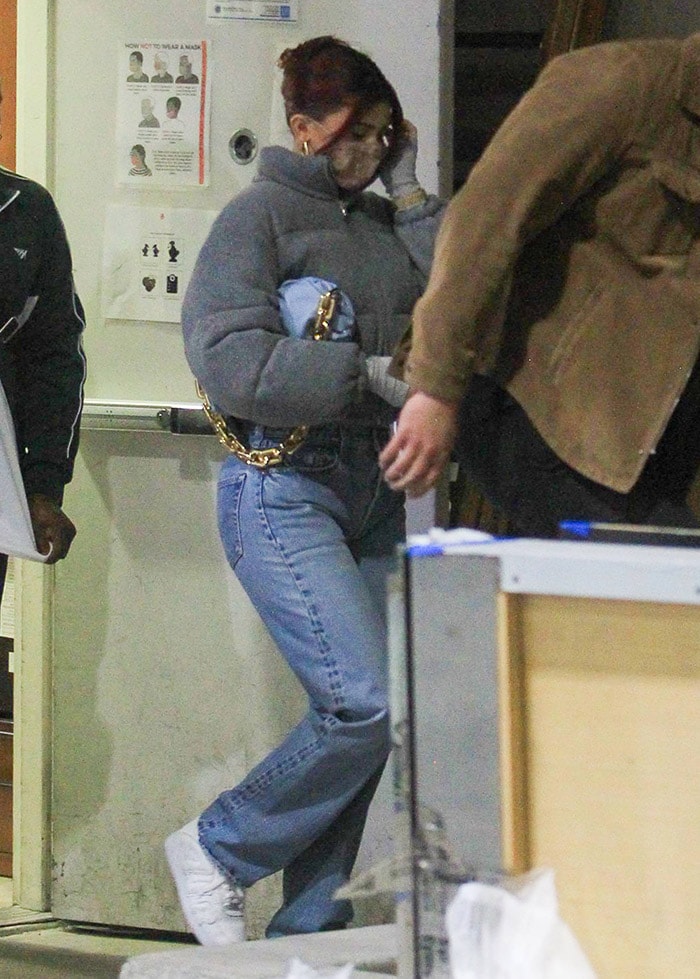 Kylie Jenner closes Balenciaga on Rodeo Drive for her private shopping spree on December 19, 2020 (Credit: Instar / WENN)
On her way out, however, the youngest of the Kardashian-Jenner siblings was greeted by animal rights protesters. They held placards that said: "wear your own skin," "stop the abuse," and "the fur belongs to the animals."
As Kylie got into her white vehicle, the protesters reportedly yelled at her and blocked her car with their bodies.
Animal Rights protesters block Kylie Jenner's luxury white vehicle (Credit: Instar / WENN)
For the outing, the makeup mogul bundled up in a light gray long-sleeved top and a wool and cashmere puffer jacket from Prada that you can buy at Farfetch.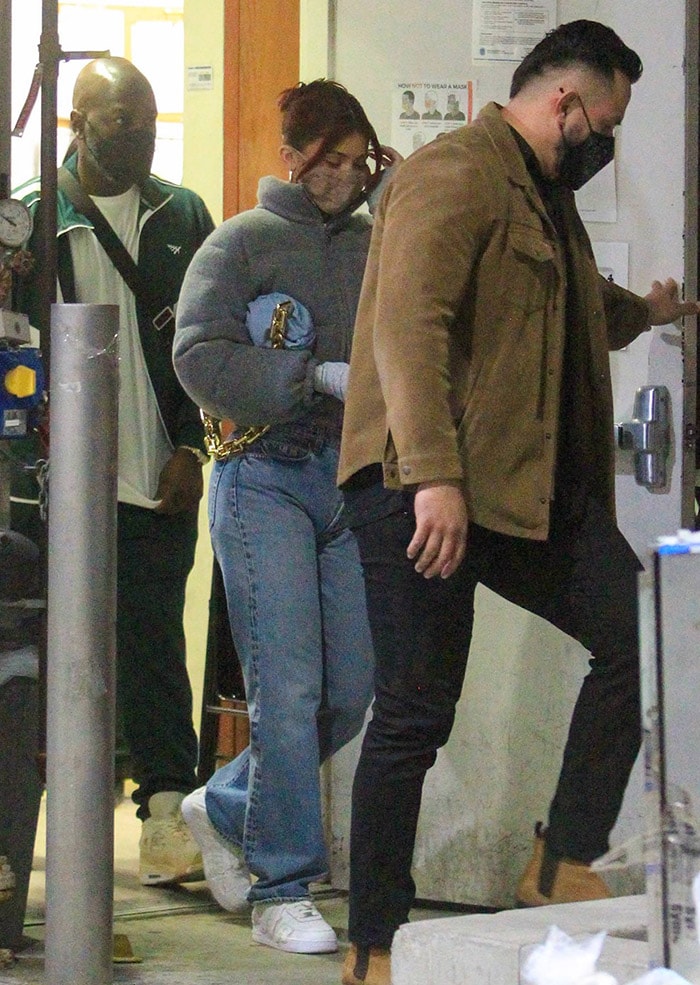 Kylie Jenner bundles up in a Prada wool and cashmere puffer jacket and Levi's jeans (Credit: Instar / WENN)
She teamed the look with high-waisted Levi's Blue 501 Original Fit jeans and white sneakers from Nike and streetwear label Cactus Plant Flea Market.
Released in October 2020, her shoes feature oversized graphic letterings, with "Flea" on the left shoe and "Air" on the right. They are available at sneaker resellers such as StockX and Goat.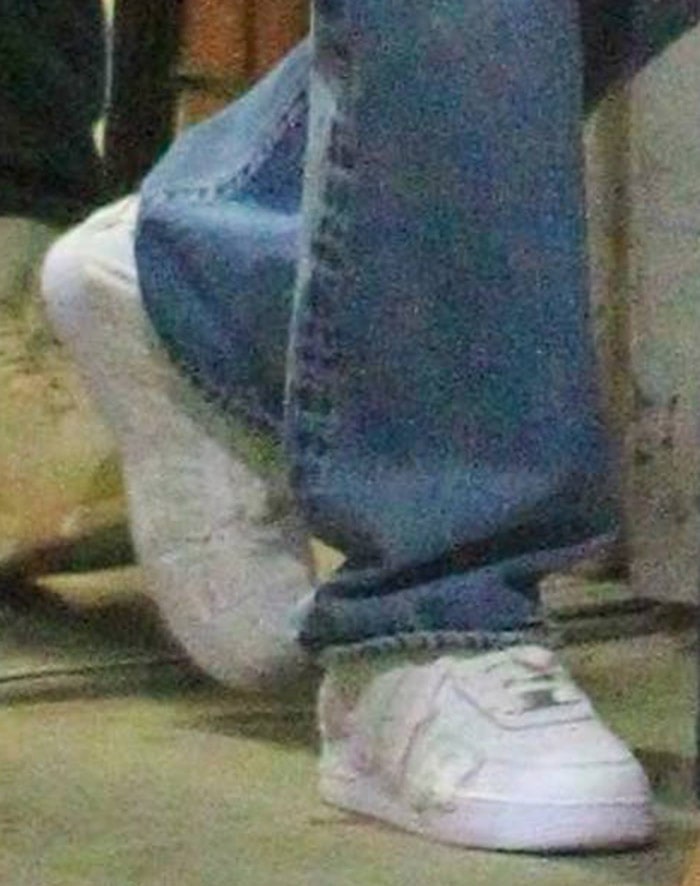 Kylie Jenner teams her laid-back look with Nike x CPFM shoes (Credit: Instar / WENN)
Kylie amped up her look with chunky gold jewelry, including a pair of Bottega Veneta Oro triangle swirl earrings and a Ruby Stella necklace.
Wearing her red hair up, Kylie rounded out her ensemble with an ice blue Bottega Veneta chain pouch bag, which you can buy for $3,600 at Saks Fifth Avenue.
She also stayed safe with a nude-colored seamless face mask from her sister Kim Kardashian's Skims shapewear label. It is made in Los Angeles and can be purchased at Skims.
Kylie Jenner wears her red hair up and stays protected with a Skims face mask (Credit: Instar / WENN)