The 1980s saw the birth of sneaker culture in the United States.
Hip-hop music and its influence on fashion, as well as Michael Jordan's impact on basketball and his first sneaker deal with Nike, which led to the creation of the iconic Air Jordan sneaker series, catapulted the sneaker industry to where it is today.
Over the years, sneaker collecting has evolved from a niche hobby to a global phenomenon. Aside from collecting sneakers, sneakerheads have also started trading and buying and selling kicks.
According to June 2020 report from Cowen Inc., an American multinational independent investment bank, the sneaker resale market will grow to be worth $6 billion globally by 2025.
Adidas teamed up with the legendary David Beckham in 2017 to unveil the new version of one of their all-time favorite boots – the 1998 Predator Accelerator (Credit: Adidas)
A growing number of sneaker enthusiasts have also become interested in collecting rare, vintage sneakers. They go to great lengths to get their hands on rare or secondhand shoes and exclusive limited-edition kicks.
The most expensive sneakers in the world, the solid gold OVO x Air Jordans, have an asking price of US$2 million!
With the growth of online marketplaces, many sneakerheads have resorted to finding rare shoes online.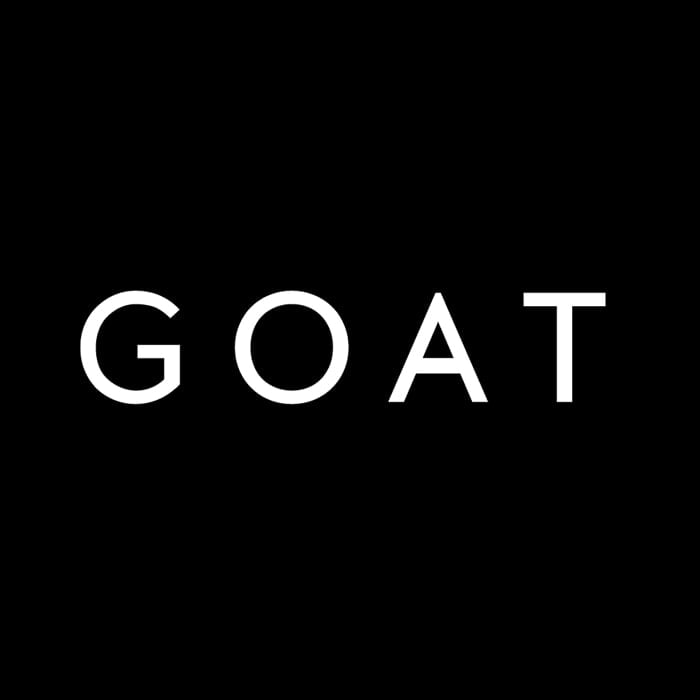 Goat is the largest resale marketplace for sneakers, and the company authenticates every pair of shoes it receives from sellers in order to prevent counterfeits
One of the most popular and trusted websites by sneakerheads is GOAT. In a Business Insider report, GOAT is named the world's largest marketplace for high-end sneakers and was valued at $3.7 billion in the company's latest funding round in 2021.
In addition to its website, Los Angeles-based GOAT has developed a popular app for Android and Apple.
With over $500 million in funding, 30 million users, 600,000 sellers across the world, a large inventory of several hundred thousand pairs up for sale, and more than 600 employees, GOAT is a 100-percent legit sneaker website that has gained a cult following among sneakerheads.
Before making your purchase, here are some facts you should know about GOAT.
1. Is GOAT a reliable sneaker trading platform?
The rise of e-commerce platforms has contributed to the growth of counterfeit goods, making it difficult to find legit online selling sites and platforms.
GOAT, which is a nod to the sports term for Greatest of All Time, is one of the most reliable platforms for buying and selling sneakers today.
Launched in 2015, GOAT was founded by college friends Eddy Lu and Daishin Sugano. The idea of a sneaker buy-and-sell app came after Daishin bought a retro pair of Air Jordan 5 Grapes, which turned out to be fake.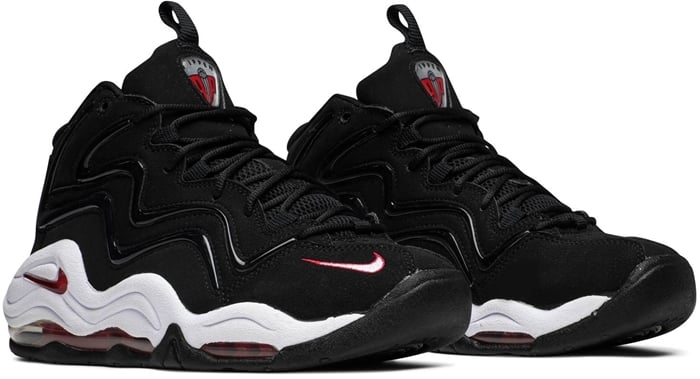 Scottie Pippen's first official signature shoe, the Air Pippen, in the OG black and Varsity Red colorway, retails for $378,073
As a self-confessed sneakerhead, Daishin was left disappointed, more so because he was not able to get his money back due to eBay's poor policy.
"It became apparent that the industry I loved was fragmented and unsafe. Many people buying sneakers were running into the same problems. There are entire subreddits, social accounts, and blogs built around how to spot fakes."
"We knew we could use technology to solve many of the existing problems and with the knowledge we already had in the space, we would have an additional edge. We also decided it was important for us to find an industry that serves a passionate and youthful generation."
After talking with Eddy about his experience, the two decided to build the app with the aim of becoming the world's most trusted marketplace.
In February 2019, the leading athletic footwear and apparel retailer, Foot Locker, which also owns Eastbay, invested $100 million in GOAT.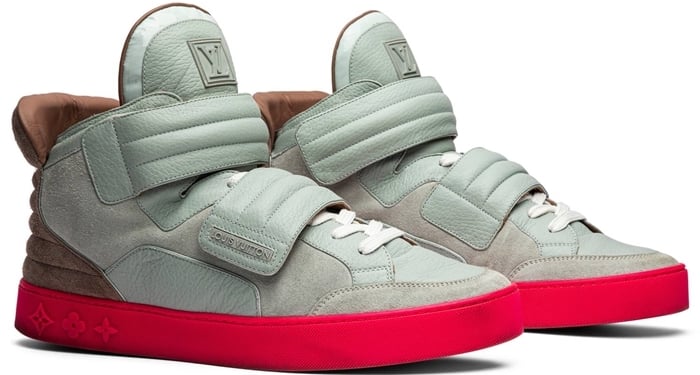 Released in three colorways, the high-top Jasper sneaker from the Kanye West x Louis Vuitton line is one of the most valuable sneakers on the global resale market
Foot Locker's chairman and CEO, Richard Johnson, said in a statement: "We are excited to leverage GOAT Group's technology to further innovate the sneaker-buying experience and utilize their best-in-class online marketplace to help meet the ever-growing global demand for the latest product."
GOAT's co-founder and CEO, Eddy Lu, also gave his statement, saying: "With over 3,000 retail locations, Foot Locker will support our primarily digital presence with physical access points worldwide, bringing more value to our community of buyers and sellers."
"Having Foot Locker as a strategic partner will also expand our business as we continue to scale our operations both domestically and internationally," he added.
2. Does GOAT sell fake shoes?
GOAT does not condone the sale of illegal, fake goods.
Not only does GOAT provide a platform for buyers and sellers, but they also verify the authenticity of the products to prevent fakes and counterfeits on their resale marketplace.
3. How does GOAT work?
Sellers, including individual resellers, boutiques, and retailers, list their products for sale on the GOAT marketplace while buyers peruse the listings.
Although sellers can list any shoes on the platform, they must first ship their resale products to GOAT for authentication.
Once verified, the product is shipped to the buyer. But if the shoes are found to be fake or not as described, GOAT will not ship the product and will offer the buyer a full refund.
Counterfeit Nike Air Jordans and fake Adidas sneakers on display at a market in Thailand (Credit: Craig Hastings / Shutterstock)
Retail products listed on GOAT are pre-verified and shipped directly from their trusted retail and boutique partners.
Shoes that are labeled "Instant Ship" on their marketplace are also pre-verified and ready to be shipped to buyers from GOAT facilities.
4. How does GOAT authenticate sneakers?
With thousands of shoe listing on their marketplace, tracking down knock-offs is no mean feat.
GOAT, however, uses its propriety AI technology to stomp out fake sneakers. With their computer vision and several Amazon Web Services tools, GOAT is able to verify the authenticity of the products by replicating the key features and properties of each shoe digitally.
GOAT Chief Technology Officer Andy Shin told ZDNet: "We use a lot of different heuristics and data points to verify whether the shoe is authentic or not. We see the most sneakers in the world. And we are the leader in data collection around sneakers. So every shoe that comes in, we're collecting all the data points for it."
GOAT promises not to sell fakes and authenticates every pair of shoes they receive (Credit: Postmodern Studio / Shutterstock)
"So we actually, we know what fakes look like. And we know what real shoes look like. Every single sneaker has multiple data points that we focus on," he added.
In addition, GOAT also has a team of sneaker experts that can easily tell the difference between real and fake shoes even without the use of AI.
GOAT's lead data scientist Emmanuelle Fuentes said: "They can spot a fake in like 10 seconds."
The team of authenticators works with the AI to ID and further ensure the authenticity of the shoes.
"To support our verification process, we have logged hundreds of thousands of data points on our products to help define their authenticity. Our specialists go through rigorous training and inspect everything from the label to stitching, texture to color, and so much more."
5. What is GOAT's shipping policy?
Shipping costs are expensive and depend on several factors, including the weight of the item, shipping destination, value of the item, customs and duties, and carrier rates.
And at GOAT, which is based in Culver City, California, the cost of domestic shipping to 48 US states is $14.50 and $15 to Hawaii and Alaska. The company's headquarters is located at 3433 W Exposition Pl, Los Angeles.
For Insta Ship-labeled items with Next Day shipping, buyers must pay the $25 shipping fee.
The cost of shipping to an address in the People's Republic of China is $25, to Canada $30, and to most other international countries $40. Additional charges may apply for multiple or heavy items.
GOAT collects Sales Tax on purchases of taxable items shipped to customers in certain states and countries and remits the tax to the taxing authority.
View this post on Instagram
Applicable Sales Tax rates vary depending on the buyer's shipping address. Some states may also include shipping fees in the Sales Tax, while some may not.
If a seller is from the Asia Pacific region, the item is shipped to the buyer from GOAT's Hong Kong facility after verification and authentication.
6. How long does it take to process the delivery?
As mentioned, all sneaker items, except for pre-verified Insta Ship items, are shipped to the GOAT headquarters first for authentication before it is delivered to the buyer.
It will take three to four business days to get shipped to GOAT, one to two business days for them to authenticate the product, and another three to four business days to ship to the buyer.
In summary, it will take approximately seven to 10 business days to get the order delivered to the buyer's address in the United States.
GOAT also has a Next Day shipping option available only for Insta Ship orders with a delivery address within the nearby states. It will usually take about one to two days for the item to be delivered to the buyer.
This shipping option, however, is not available for Post Office Boxes addresses or military bases.
For US customers ordering apparel and accessories, it will typically take four to eight business days to get the items delivered.
On the other hand, delivery times for international orders may vary due to customs.
Like other shipments, emergency situations or severe weather conditions may cause delays in product delivery.
7. Does GOAT have retail locations?
GOAT has retail stores located in Los Angeles and New York City following its acquisition of the iconic sneaker marketplace Flight Club in 2018.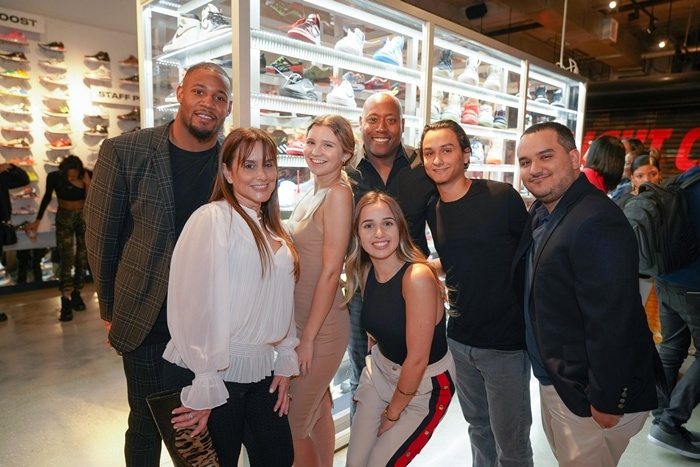 Vonn Bell, Cristy Lincoln, Paulina Fonseca, Jeremy Lincoln, Brittany Spears, Christopher, and John Billoch attend the Flight Club Reception hosted by Anquan Boldin and Michael Vick in Miami, Florida, on January 29, 2020 (Credit: Instar / WENN)
GOAT's biggest competitor is StockX, an online marketplace founded in Detroit by Dan Gilbert, Josh Luber, Greg Schwartz, and Chris Kaufman in 2015–2016. The two companies have similar reviews online, and it's not easy to say which one is better.
One big difference is that StockX only sells authentic sneakers that are unworn and in their original boxes. According to the reviews we've read, most customer complaints of both StockX and GOAT concern shipping delays and damaged boxes.
Some sneakerheads also buy and sell through the popular Sneaker Con app, eBay, Moosetraxshop, and social media.
8. Does GOAT accept returns and exchanges?
GOAT accepts returns of items purchased on New In Box, New No Box, apparel, and accessory purchases, and through their GOAT Clean program as long as the items remain in the same condition as when shipped.
Items that are marked special items, Final Sale, and GOAT Storage items, as well as used items and special items, such as Vintage, Sample, ID, Custom, Defect, and Pre-Release, are final and may not be returned or exchanged.
GOAT also does not accept returns, refunds, or exchanges on items shipped to a freight forwarder or a delivery address in China.
Football wide receiver Anquan Boldin checks out sneakers at Flight Club, a New York-based sneaker consignment marketplace that was acquired by GOAT in 2018 (Credit: Instar / WENN)
Buyers are given only three days from the date the order is received to request a return and ship the item back to GOAT. To issue a return, buyers must log in to their GOAT account and tap the "Request Return" tab available in the GOAT app.
Returned items will go through an evaluation process, which may take up to seven days; once approved, GOAT will make the refund only through GOAT credit, which can be used for future purchases on the app.
GOAT does not offer free return shipping, and refunds do not include shipping charges.
9. How to cancel an order?
Buyers may cancel orders within three hours after placing the order or before the seller confirms the order, whichever comes first.
However, for pre-verified and authenticated items that are shipped from their retail and boutique partners, orders are automatically confirmed and cannot be canceled.
10. What are GOAT's payment methods?
GOAT accepts American Express, Discover, JCB, Mastercard, Visa, Afterpay, and Affirm for domestic purchases. It also accepts Apple Pay, Google Pay, PayPal, and Alipay.