Sneakers have been a canvas ever since the item was invented. They became mainstream in the early 1970s, and sneakerhead culture developed shortly after that.
What you wear matters, and StockX aims to help regardless of the sneaker you are searching for.
1. Is StockX Reliable?
The rise of e-commerce platforms has led to an increase in counterfeit goods on the market. Unfortunately, the sneaker and athletic industries are not immune.
StockX is a reliable platform and uses its own rigorous authentication to make transactions safe.
StockX co-founder Josh Luber stepped down as CEO in 2019 to pursue interests outside of the company (Credit: WENN)
StockX was founded in 2015 by Dan Gilbert, Josh Luber, Greg Schwartz, and Chris Kaufman.
The group aimed to disrupt the e-commerce industry, especially around sneakers. Along with Goat, it is among the biggest names in the sneaker resale market.
2. Does StockX Sell Fake Products?
StockX does not sell fake products. The StockX platform aims to provide a safe place for you to shop and a safe place for sellers to know they will be paid for their authentic goods. The Detroit startup does not condone the sale of fake or illegal goods.
The Detroit-based company StockX is a legit online marketplace for buying and selling sneakers (Credit: T. Schneider / Shutterstock)
Sellers who produce fake products will face penalties on StockX. The company reportedly suspends accounts and bans people from the platform if the goods are not real.
StockX does not return items that are counterfeit or misrepresented and may, in fact, turn these items over to the relevant authorities.
3. How Does StockX Work?
If you're a buyer, the StockX program is relatively straightforward. You sign up for an account and link a payment method. Then you can bid or pay the asking price on any sneakers that catch your fancy.
Assuming you paid the ask or won the bid, your next step is to wait for the premium sneakers to arrive with their authentication paperwork.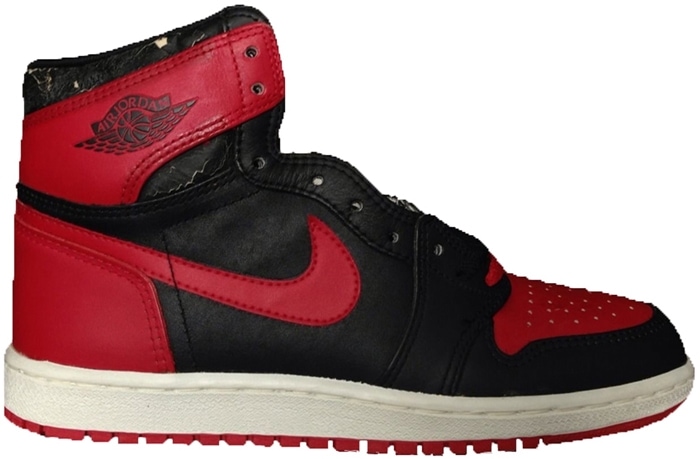 Originally released in April 1985 during Michael Jordan's rookie season with the Chicago Bulls, these Air Jordan 1 High sneakers sell for $15,000 on StockX
For sellers, the process is not that different. You sign up for an account and list the sneakers or streetwear you want to sell. You can either wait for someone to meet your ask price or click sell now after you have a few bids.
Then you send the items out for authentication by StockX. Once everything is authenticated, you will receive your payment.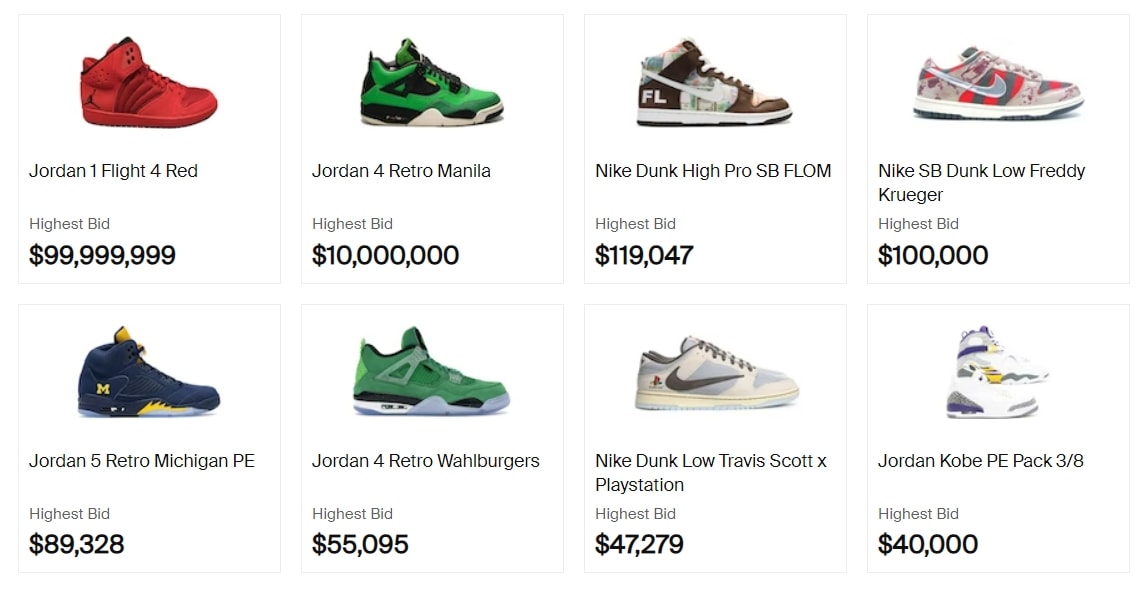 StockX allows you to bid on the rarest and most desired sneakers created
In either case, StockX advertises an easy-to-use platform with built-in guarantees. The company advocates transparency for all your sneaker and athleticwear needs.
4. How Does the Authentication Process Work?
StockX is committed to real products and manages its own authentication process. StockX believes they have an outstanding approach and claim that only .3% of buyers are unhappy with their purchase.
There are two primary steps to this authentication process:
Step one is verification
This step involves verifying everything about the product and that it precisely matches the listing. These items include size, color, condition, and other parts of the invoice. By doing this first, StockX confirms every order matches.
The second step is authentication
The authenticator checks the packaging, product materials, and product construction. This process is similar to a multi-point inspection, and every single product on the StockX platform goes through it.
Sneakers purchased on StockX always come with a recognizable green tag attached that says "Verified" and "Authentic" (Credit: Shutterstock / Primakov)
5. What is StockX's Shipping Policy?
The buyer pays the shipping costs for the new items. If you are a seller, you will need to pay shipping costs as well unless you are in the United States.
Shipping your new sneakers to you is a two-step process. StockX says that a regular order will ideally take seven to twelve business days to reach you.
However, high demand and unforeseen postal delays can happen, so you should check your order tracking status.
The most expensive Nike skateboarding sneakers on the market, the Paris Dunks featuring the workings of French painter Bernard Buffet, retail for up to $65,000
To begin the process, the seller must send the sneakers in for authentication. StockX tries to enforce a two-day policy with sellers so your sneakers are not delayed.
However, sometimes a seller is not able to manage. In these cases, you should contact support.
The authentication process typically takes a few business days. Unfortunately, StockX does not work on weekends and holidays.
Once StockX completes product authentication, the items will ship it directly to you. You will receive active tracking information at this point.
In major cities such as London and New York, you will find StockX drop-off locations where you can hand over your sold items in person and kickstart the authentication and payout process (Credit: Valerii Eidlin / Shutterstock)
While StockX endeavors to have your product arrive in perfect condition, they cannot control the shipping.
If your box or product arrives with damage, you should reach out to customer service immediately.
6. What is StockX's Return Policy?
StockX does not allow returns. The company operates as a live market, and as such, there are no options to return a product directly. However, that does not mean you do not have options.
You can resell anything you get from StockX. Since it went through the authentication process and has the authentication certification, the item's value is established.
You can probably make up the cost of shipping at the very least. You're also not limited to using the StockX platform to do this either.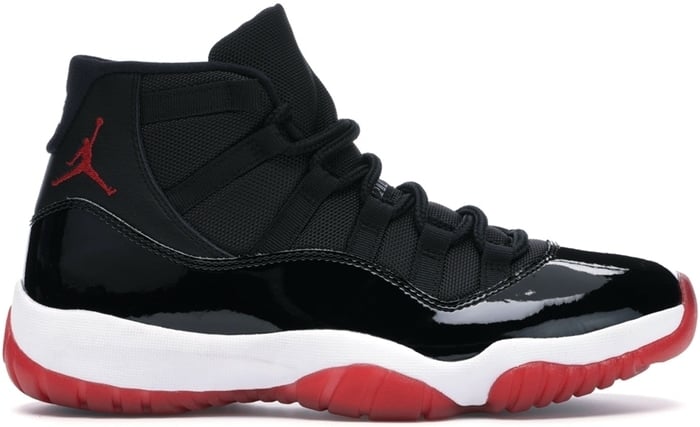 The Air Jordan 11 Retro 'Bred' 2019 is one of the most frequently sold sneakers on StockX
If something does not ship, then StockX will attempt to find another item that matches the parameters.
If they are not able to do so, your money will be refunded. StockX does not consider this a return.
7. How Long Does It Take to Process a StockX Order?
Processing your order takes time and depends on the available shipping services. However, StockX does aim to complete the process in seven to ten business days. This figure does not include weekends or holidays.
While not a Chinese company, StockX has a verification center in Hong Kong, China, to support customers in the Asia Pacific region. Some sneakers are sent directly from China. The company has also entered China's sneaker market.
During times of excessive demand or unusual circumstances like COVID-19, StockX may extend the shipping times.
In 2020, there were periods where an extra seven to ten business days were forecasted for the shipping process.
8. Does StockX Have Physical Locations?
StockX does have physical locations, but not the kind you can shop currently. StockX has physical drop-off locations.
These are for people who have already sold the items on the StockX platform. The drop-off sends the items in for authentication in Detroit.
Right now, there are drop-off locations in London, New York City, and Los Angeles.
9. Can I Cancel an Order?
Unfortunately, StockX does not allow you to cancel an order or bid once it is accepted. The platform requests everyone considering bidding or making an offer to consider their circumstances.
The reasoning behind the decision involves the implied deal that bidding suggests.
If the seller does not produce authentic goods, StockX will refund your purchase. Additionally, the StockX support team does consider cases on an individual basis. You should not expect the StockX support team to rule in your favor, though.
10. What Payment Methods Does StockX Accept?
You have many payment options with StockX. The site accepts major credit cards, including Visa, MasterCard, American Express, JCB, UnionPay, and Discover.
The site also accepts other payment methods, including PayPal, Apple Pay, Google Pay, Venmo, Alipay, Sofort, and iDEAL.
The company also offers 3, 6, 9, and 12 months payment plans. This program is run in partnership with Affirm.
Of course, all payment plan options are subject to terms and conditions. You should check for your eligibility before deciding on this option.
11. Does Eminem Own StockX?
Hip-hop icon and Detroit native Marshall Mathers (a.k.a., Eminem) is an investor in StockX, but his ownership percentage is not known. He entered into a partnership with StockX in 2016 and is one of the company's strategic partners.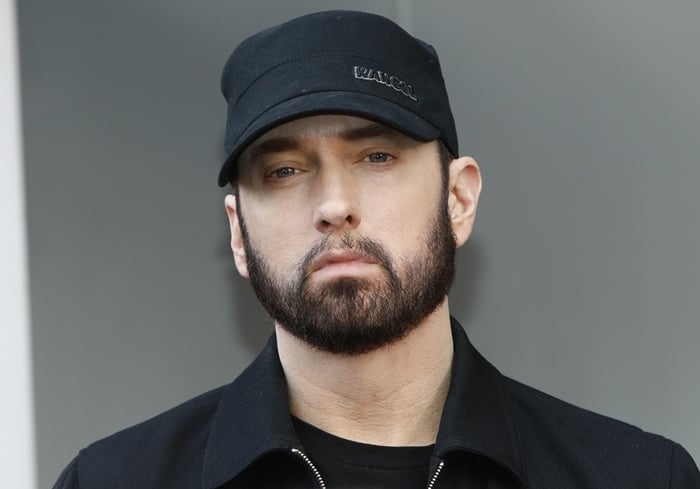 Eminem is one of the many star investors in StockX, a "stock market for sneakers" (Credit: WENN)
"Sneakers have always been a huge interest of mine, for at least as long as I've been rapping, and I'm proud of the fact that I've had so many collaborations with Nike and Jordan Brand," said Mathers in a statement.
"I really like the fact that sneakers are a big part of what StockX is doing. When I found out that they happen to be doing it from downtown Detroit, it made even more sense to get involved."