Olivia Munn visited her boyfriend Aaron Rodgers on the set of his Adidas commercial in Los Angeles, amid rumors and accusations of being at the center of the Rodgers' family feud.
In last week's episode of "The Bachelorette," Jordan Rodgers — younger brother of Aaron Rodgers — revealed that the Green Bay Packers quarterback is estranged from his family. And, reports say that Olivia could be the culprit.
The couple managed to shrug off the issue, though, since they looked to be happily in love on the field.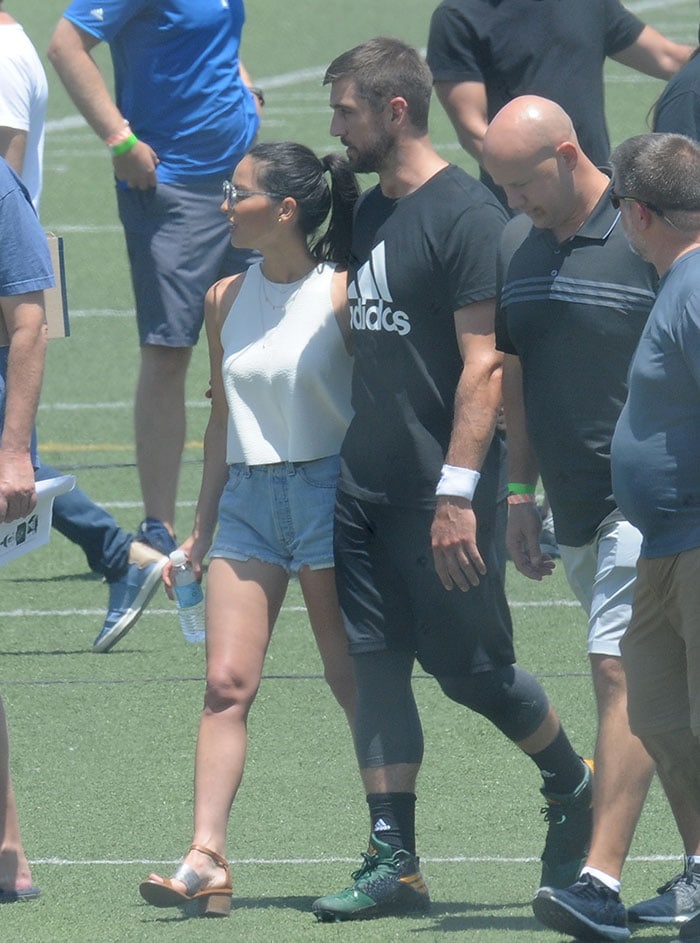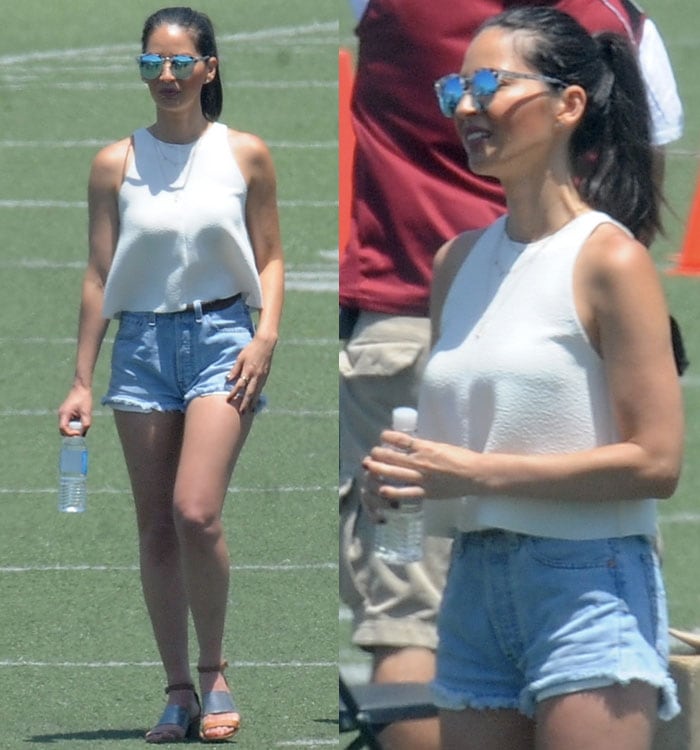 Olivia Munn visits boyfriend Aaron Rodgers on set of a commercial filming in Los Angeles, California on July 16, 2016
Later that day, Olivia headed out to Bristol Farms for some grocery shopping. She looked fresh and chic in her summery ensemble, which included a pair of cutoffs and a tank top.
The 36-year-old actress paraded her legs in the tiny denim shorts, and further highlighted her curves in a white sleeveless crop top.
Olivia accessorized with a delicate layered necklace and a chunky gold bangle to add a hint of glamour to the look. She then slung a brown bag over her shoulder, and hid her eyes behind a pair of reflective Perverse sunnies.
Olivia Munn parades legs in denim shorts at Bristol Farms in Los Angeles on July 16, 2016
Olivia slipped into a pair of wooden-heeled sandals, drawing all of the attention to her legs. These sandals have metallic midstraps, brown leather front and ankle straps and about two-inch stacked heels.
Can you help us find these sandals?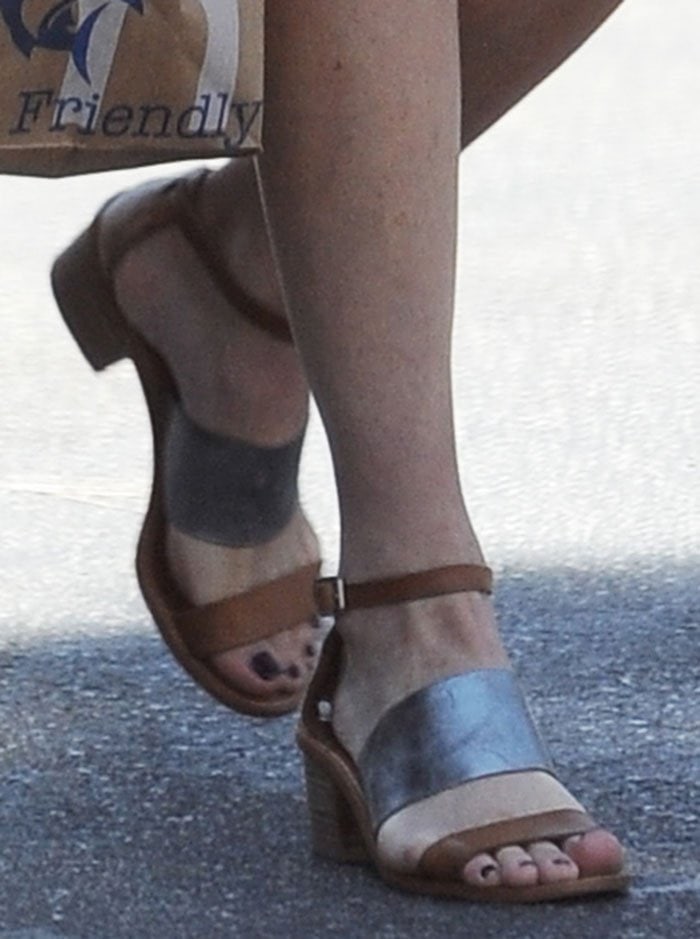 Olivia Munn in triple-strap sandals
Credit: Cousart/JFXimages/WENN