Let's talk about a real woman for a change. One who isn't your typical size-zero-model-thin-fashion-conscious Hollywood personality (not that she isn't fashion savvy) and one who has stuck by her man, Robin Thicke, despite a scandalous performance with Miley Cyrus plus a rumored butt-grabbing incident.
We're talking about Paula Patton, people. The brunette stunner was spotted looking quite sensational as she left her apartment for what seemed like a "girls' night out" yesterday. Paula wore a super sexy red leather number for the evening and punctuated the outfit with black sunnies and platform pumps.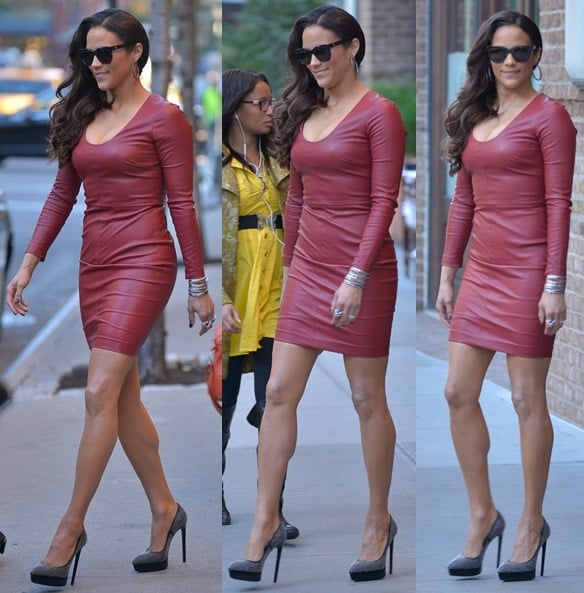 Paula Patton in a red leather dress and studded black pumps as she exits her hotel for a night out in New York on September 18, 2013
The getup definitely made us wonder where she was headed to. Paula nailed the outfit from head to toe. Everything was on point — no glitches or hitches.
More than our fascination with how extra amazing she looked, however, was the curiosity we had for the stilettos on her feet. They were sky high, studded, and just as sexy as the outfit.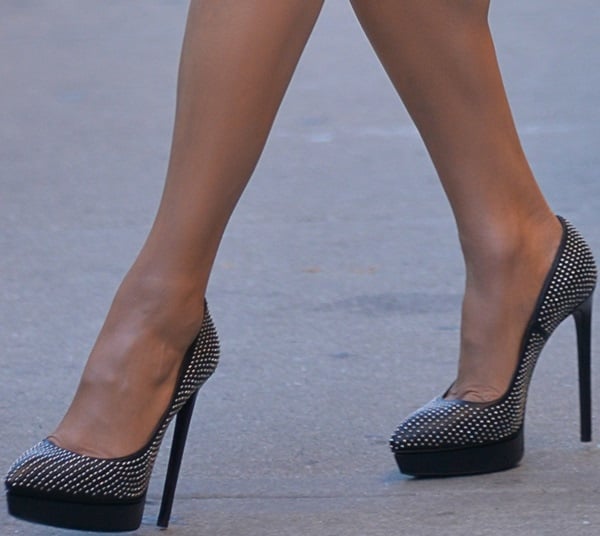 Paula Patton's feet in studded pumps
Paula' s studded Saint Laurent 'Janis' pumps feature 4-inch-tall pin-thin heels, inch-thick covered platforms, and vamps covered with silver microstuds.
Saint Laurent Studded 'Janis' Pumps, $1,095 at Saks Fifth Avenue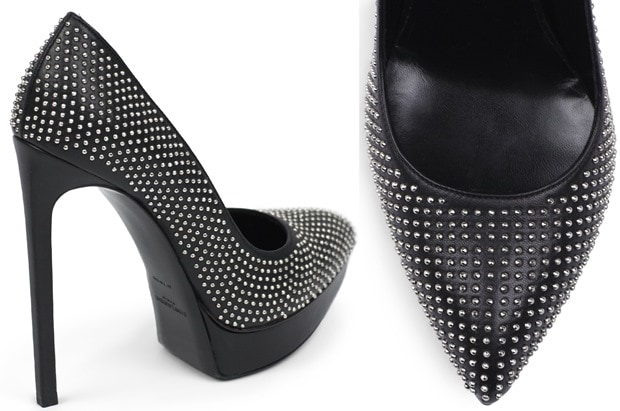 These pumps are also available in black patent if you want something more basic. Also, Saint Laurent has a microstudded version without the platforms in their lineup in case you're not fond of the top lift.
Saint Laurent 'Janis' Pumps in Black Patent, $795 at Nordstrom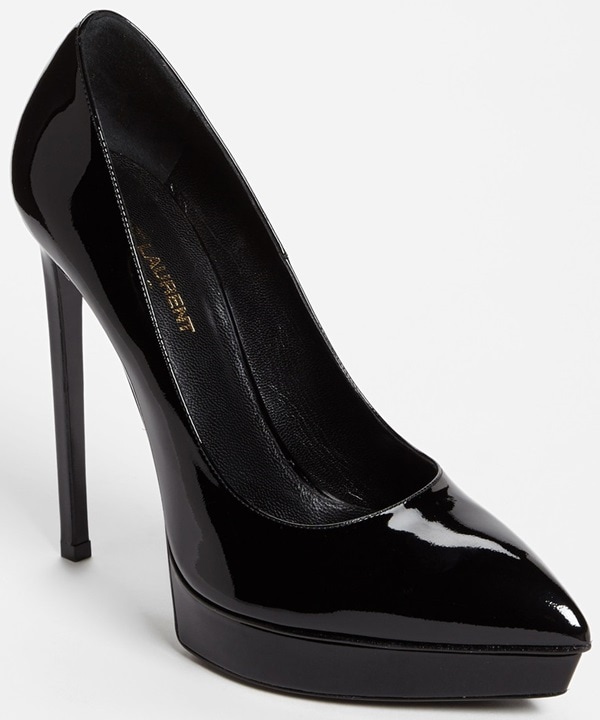 Saint Laurent Micro Studded Pumps, $1,145 at Nordstrom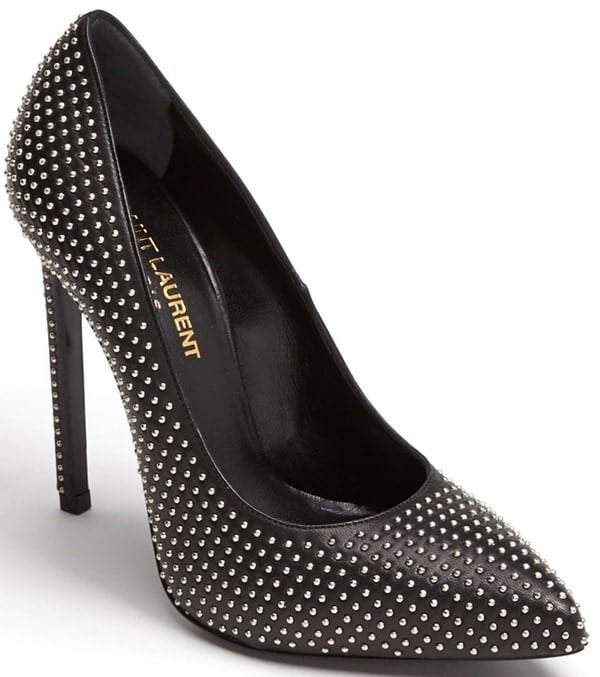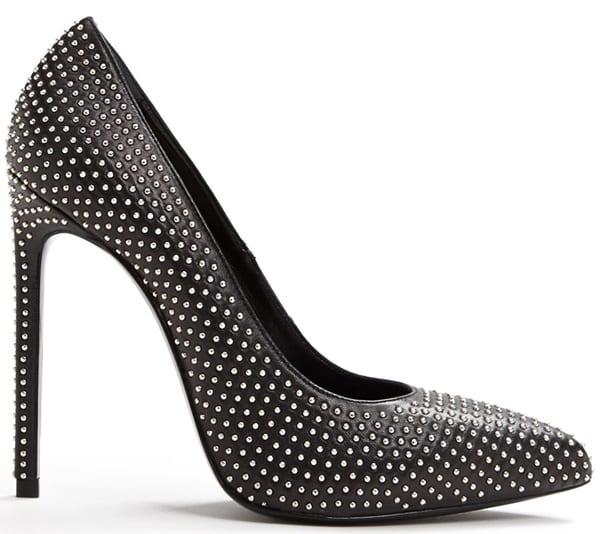 That said, all the options from Saint Laurent are quite pricey, so if you simply want to steal Paula's style for a lot less, scoot over to Amazon and grab any of these studded alternatives instead.
Enzo Angiolini 'Florielli' Pumps, $120 at Amazon
BCBGMaxAria 'Astrid' Pumps, $275 at Amazon
Wear these shoes with this sexy cutout dress from McQ Alexander McQueen, and slip on a pair of sunnies to seal the deal. Now, you're all set to party!
McQ Alexander McQueen Quarter-Sleeve Zip Dress, $295
Credit: TNYF / WENN