Ralph Lauren has gone from being a fashion brand to an American institution in its own right. The brand is recognizable worldwide and is an international beacon for the American fashion industry.

Ralph Lauren's Polo Pony was created in 1971 and is one of the most recognized symbols in fashion
The iconic Ralph Lauren pony is one logo anyone can identify, and the fashion brand has gone beyond polo shirts and suits to produce homeware and cologne.
Two of the most popular items from Ralph Lauren are their dresses and shoes, both offering you premium quality at an attainable price tag.
We will take a deep dive into the brand, their best-selling styles, and where you can purchase their clothing and accessories.
How is Ralph Lauren pronounced?
Ralph Lauren (pronounced "ralf lo-ruhn") began as a neckwear line trading under the name Polo in 1967. Inspired by the glamour of Old Hollywood, the original pieces were handmade ties with a wide silhouette.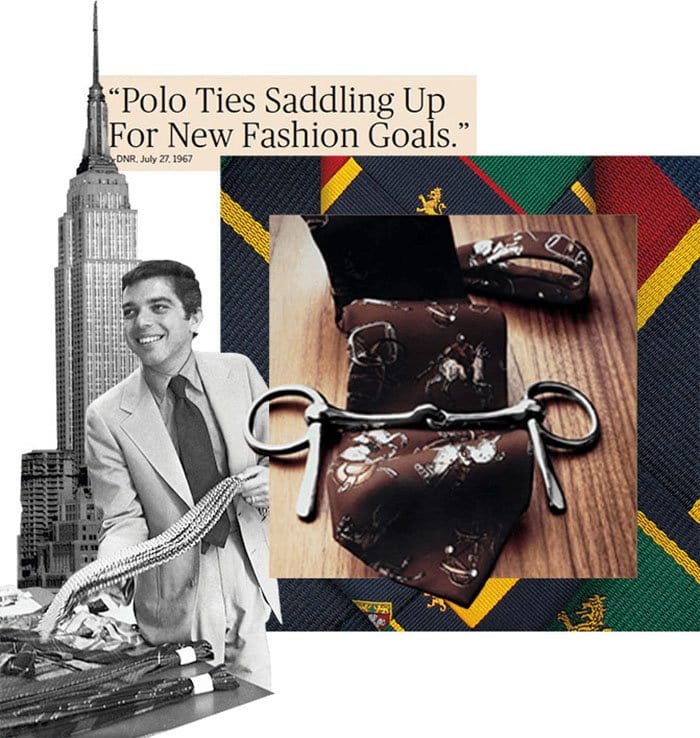 Ralph Lauren founded the Ralph Lauren Corporation in 1967, beginning with his own line of men's neckties
Within a year, Ralph Lauren debuts his first menswear collection, using the fabric of traditional sport shirts to create a more formal version.
In 1970, 'The Polo by Ralph Lauren', the brand's first boutique, opened in Bloomingdale's. It was the first boutique dedicated to one designer.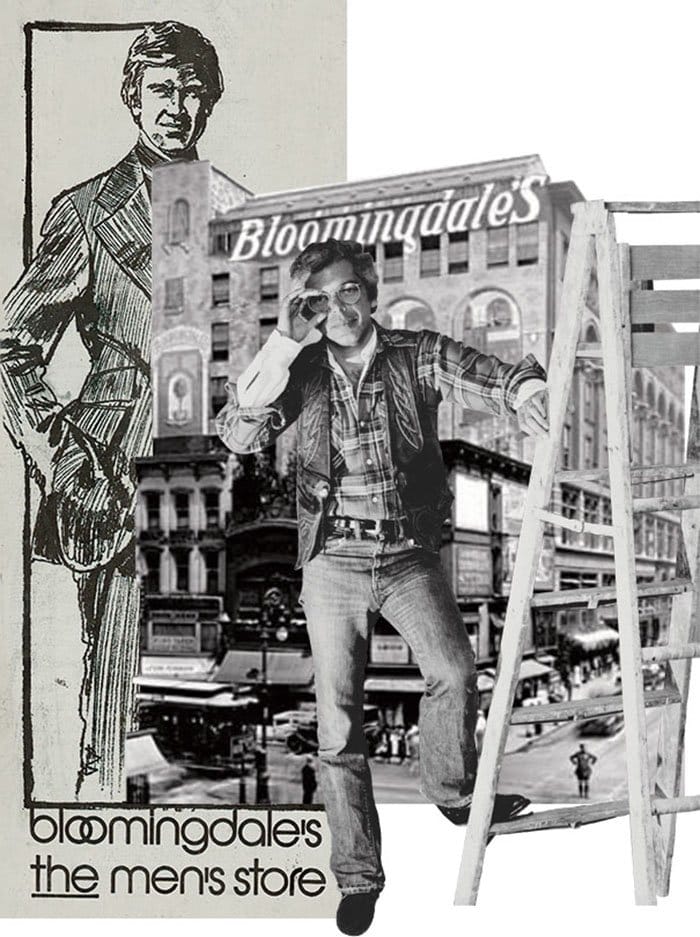 Ralph Lauren opened his first boutique in Bloomingdale's in 1970
The first standalone Polo by Ralph Lauren store launched the following year on Rodeo Drive.
The embroidered pony we all instantly recognize first appeared in 1971 as part of Lauren's first womenswear pieces. His first full womenswear collection was released the following year.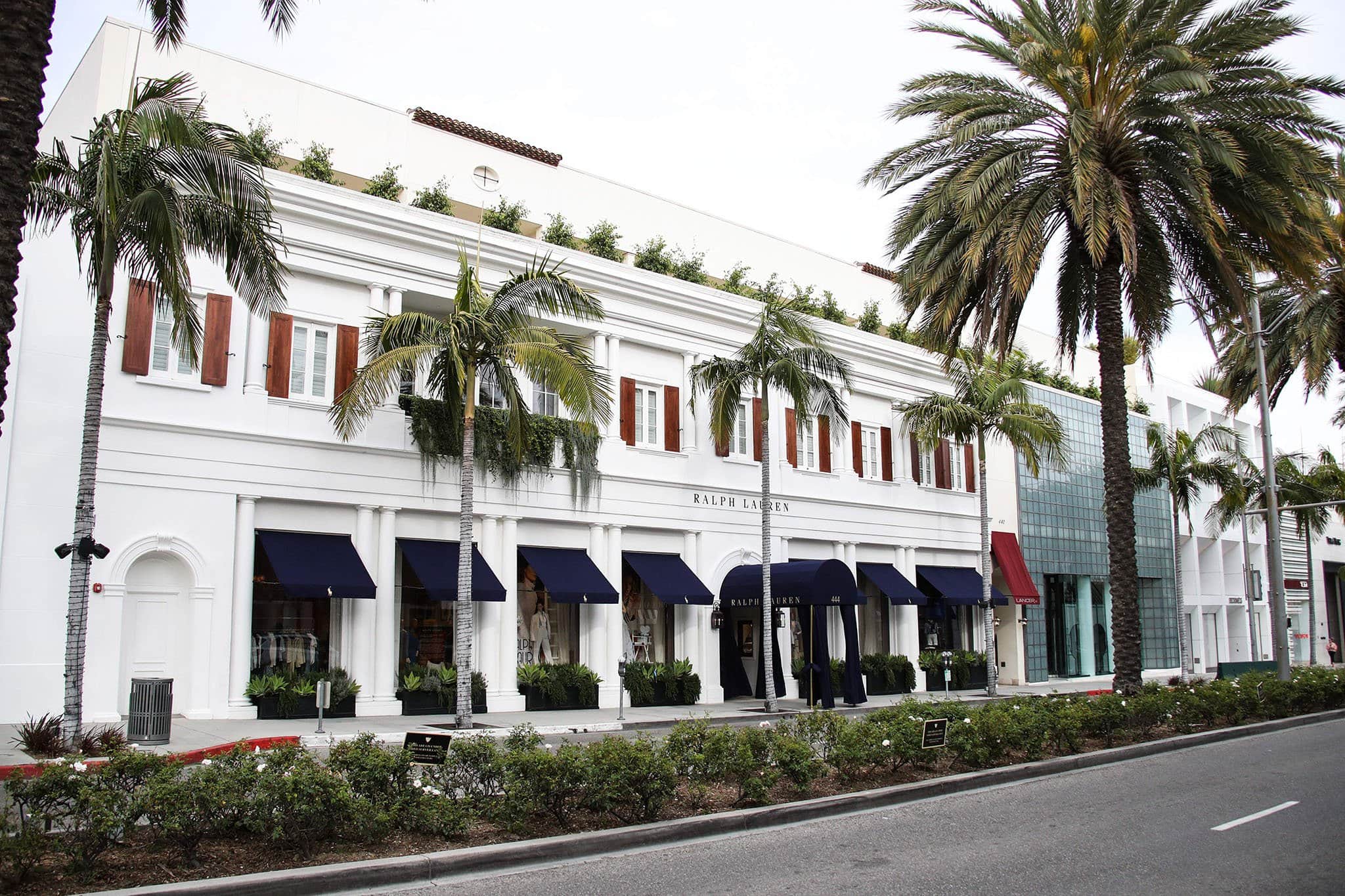 Ralph Lauren's first standalone store opened in Beverly Hills Rodeo Drive in 1971 (Credit: WENN / Avalon)
Ralph Lauren made its first major statement in the world of women's fashion following the success of Annie Hall, with Diane Keaton's character wearing several pieces throughout the Oscar-winning film.
Throughout the 80s, Ralph Lauren would begin to become synonymous with the New England 'preppy' lifestyle, as well as launching his first stores overseas and the 'Ralph Lauren Home' range.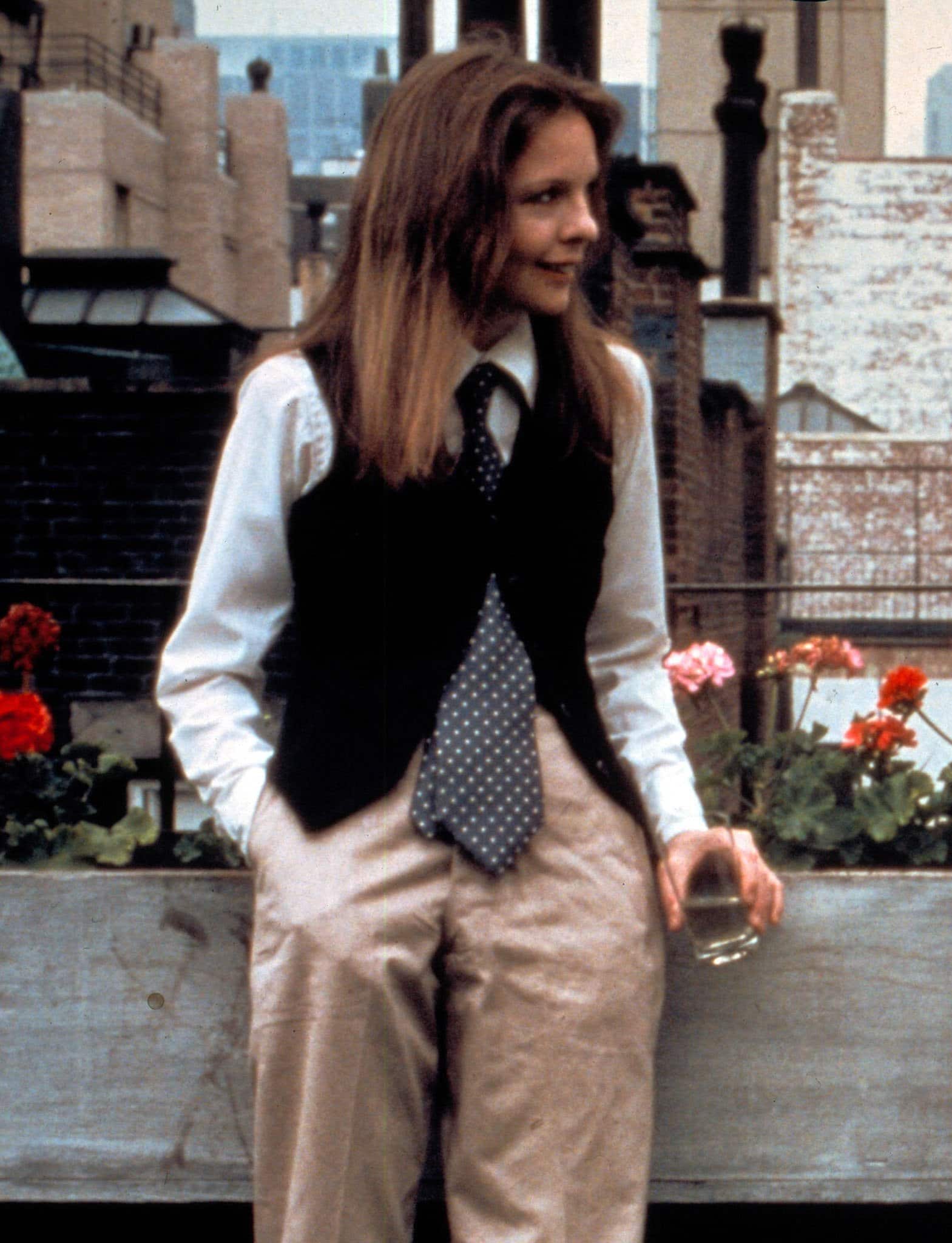 Diane Keaton wearing Ralph Lauren in the 1977 Woody Allen movie Annie Hall
During the 90s, flying high on their success, Ralph Lauren launched several other lines, including the premium 'Purple Label' and 'Double RL.'
In the following decade, the brand would continue to build its links to the world of sports, becoming the official outfitter for Wimbledon, the tennis tournament held in London, and Team USA for the 2008 Olympics.
In 2018, Ralph Lauren celebrated 50 years of operations, marking its success with guests such as Hillary Clinton, Anna Wintour, and Oprah Winfrey at a star-studded fashion show in New York.
Ralph Lauren clothing has come to symbolize the idea of the American dream, with each piece reflecting the unique blend of sportsmanship and tailoring.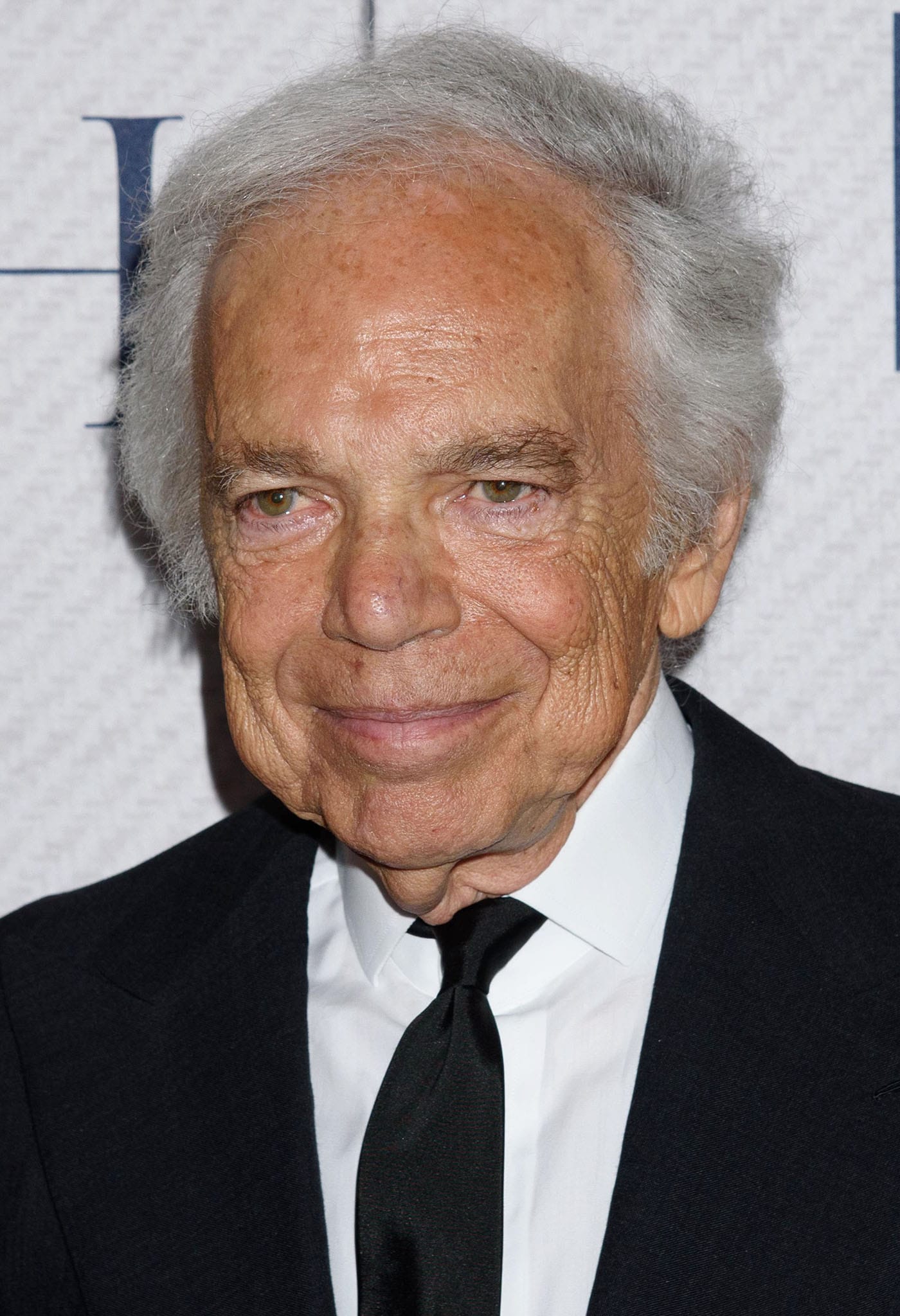 Ralph Lauren attends HBO's Very Ralph world premiere on October 23, 2019 (Credit: Instar / WENN)
Every woman needs at least one Ralph Lauren dress in their closet. The brand is also famous for its leather goods, including handbags and shoes.
If you're considering investing in anything from Ralph Lauren as your first piece, you can't go wrong with a dress and shoes.
We've already shown you the most popular styles of Ralph Lauren dresses and shoes for you to decide which one is calling your name. We'll also share tips on the best places to shop for Ralph Lauren products in the United States.
Where To Shop For Ralph Lauren
You'll be ready to treat yourself to a few pieces now that you know about Ralph Lauren's best-selling shoes and dresses.
We've rounded up the best places to buy Ralph Lauren in the US, including websites that frequently hold sales so that you can grab a bargain.
The most extensive collection of Ralph Lauren pieces is on the brand's official website. It's easy to use, and you can filter between various brands under the 'Ralph Lauren' label.
The website occasionally holds sales, making it worthwhile to check back to see if they have any offers. You can also use the official website to help you find a physical location near you.
If you're a fan of luxury fashion, you've likely heard of the European-based brand Mytheresa. You can browse the website to get an idea of pieces you can add to your wishlist.
While we don't recommend ordering directly from here for full-price options, they regularly run promotions and discount codes, making it worthwhile for any U.S.-based shopper.
As an American brand, it's no surprise that Nordstrom is one of the major stockists of Ralph Lauren. The store offers most major Ralph Lauren brands, with an extensive collection of pieces from the Polo Ralph Lauren range.
Nordstrom stocks menswear, womenswear, and accessories from Ralph Lauren.
The department store frequently holds sales, including their infamous semi-annual sale. If you've got a Nordstrom rewards card, this is the perfect place to shop for your Ralph Lauren pieces.
Saks Fifth Avenue is another department store where you can purchase Ralph Lauren pieces. Their online website offers hundreds of pieces to choose between, including the brand's Purple Label.
Along with womenswear and menswear, Saks Fifth Avenue also stocks homeware and childrenswear. Whether you want to buy a martini glass, bucket hat, or sweater dress, Saks Fifth Avenue has you covered.
You can purchase Ralph Lauren from almost any store offering high-end luxury brands. However, you'll want to check which diffusion brand that piece you're interested in is from, as not all stores will stock the full Ralph Lauren catalog.
Most Ralph Lauren pieces go on sale at the end of each season, so it's worth keeping an eye on the pieces you're interested in if they drop in price.
It's also worth joining these websites' newsletters and subscriber lists so you're the first to know when a Ralph Lauren sale is happening.