Rebel Wilson is one of our favorite Australian actresses. But her talents don't end there; Rebel is also a talented comedian, writer, singer, and producer.
She may now be worth an impressive $22m but what is more impressive is that she has done so in the last ten years.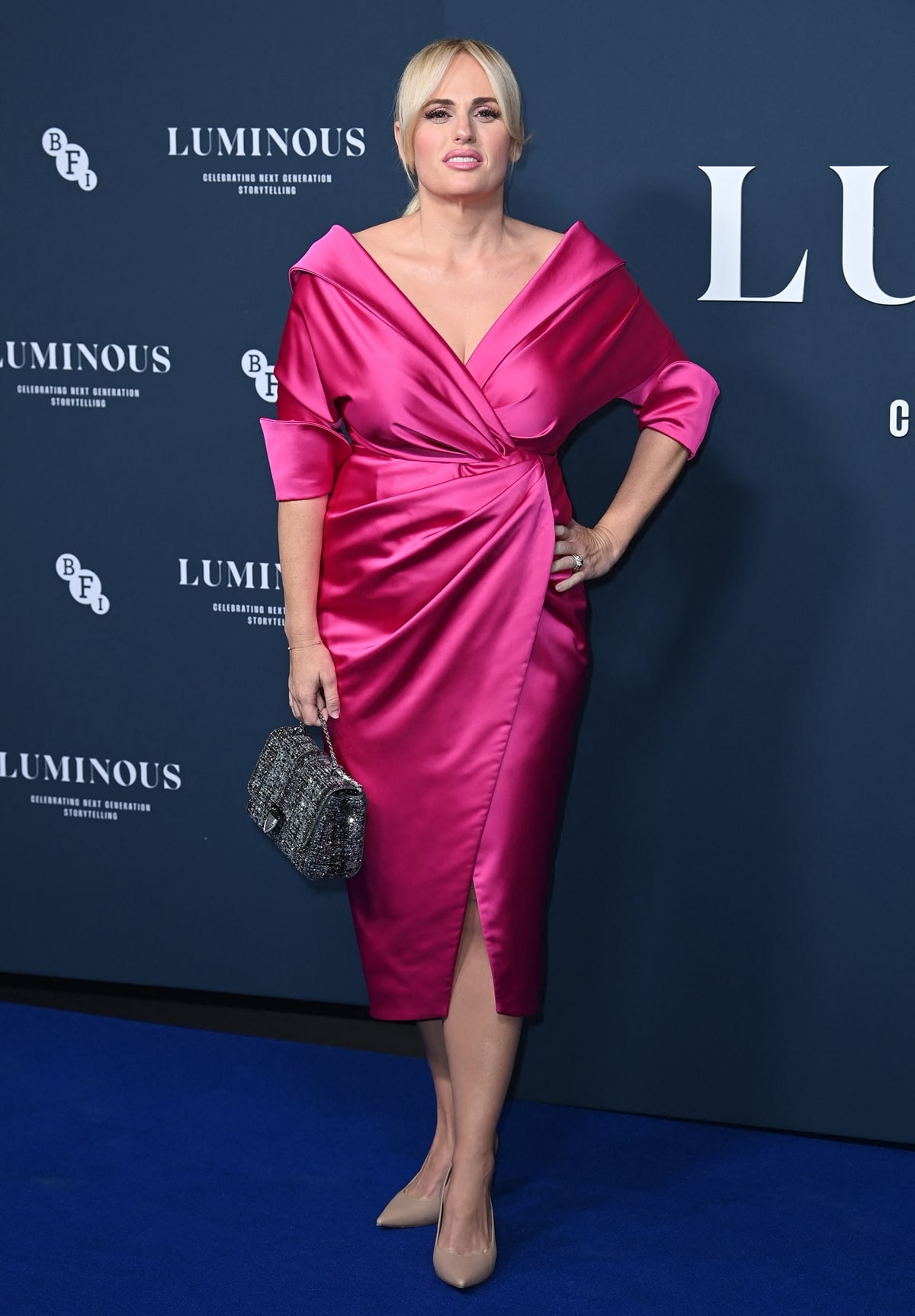 Rebel Wilson in a hot pink Rhea Costa wrap midi dress at the BFI London Film Festival Luminous Gala at The Londoner Hotel on September 29, 2022, in London, England (Credit: Stuart Hardy / ABACA / INSTARimages / Cover Images)
According to Hello magazine, Rebel shared how tough things were for her financially when she left Australia to start a career in Hollywood, admitting, "When I moved to America, I had to start all over. It was a huge financial risk, and I remember selling everything I owned; my car, my Apple computer that I loved, every single possession to fund coming to America. I started from nothing, and I remember living on about $60 a week for a year until Bridesmaids came out, and I got consistent work after that."
Bridesmaids, all the exposure she needed
Paul Feig's comedy film Bridesmaids was released in 2011 and saw Rebel star in 4 scenes in the movie.
Fortunately, that was enough to get her noticed, but it was definitely not a big payday, with her earning the grand total of $3500 for her role. Rebel even shared a flat with co-star Matt Lucas until 2015.
Rebel Wilson as Brynn, Matt Lucas as Gil, and Kristen Wiig as Annie Walker in the 2011 American comedy film Bridesmaids (Credit: Universal Pictures)
Bridesmaids was definitely a lucky break for Rebel, as you may be surprised to learn that Rebel's character Brynn was not in the original script.
Rebel Wilson in a purple dress and open-toe heels at the "Bridesmaids" Los Angeles Premiere at Mann Village Theatre on April 28, 2011, in Westwood, California (Credit: Sara De Boer / Startraksphoto)
Rebel shared during an interview on the Jess Cagle Show, "My character wasn't supposed to exist in the movie. I'd auditioned for Melissa McCarthy's character and was the second choice for that role. I guess they liked my audition and added me into the film, essentially, so there was never supposed to be two roommates, only one. So I just kind of added myself in a way to the scenes."
Pitch Perfect, finally paying off
Rebel is probably best known for her role as Fat Amy in Pitch Perfect, which was a global hit. She finally started earning those well-deserved millions after the release of Pitch Perfect 2 in 2015, which grossed around $287 million at the box office.
The Australian actress reportedly earned $2 million for Pitch Perfect 2 and $2.8m for Pitch Perfect 3. She also made $2 million for the American sitcom Super Fun Night which aired on ABC for one season.
Rebel Wilson as comical Tasmania singer Patricia "Fat Amy" Hobart in the 2012 American musical comedy film Pitch Perfect (Credit: Universal Pictures)
Pitch Perfect definitely put her on the map, and she won a number of awards, including the MTV Movie Award for Best Performance and the Choice Movie Actress: Comedy Award in 2013.
There is no stopping this famous lady
Rebel's career continued to rise and saw her picking up leading roles in Isn't It Romantic, as well as in The Hustle, where she starred alongside Anne Hathaway.
Rebel has proved that she is equally adept at starring in serious movies, like Jojo Rabbit, and also appeared in the film adaptation of Andrew Lloyd Webber's musical Cats.
Anne Hathaway as Josephine Chesterfield and Rebel Wilson as Penny Rust in the 2019 American comedy film The Hustle
After taking a break in 2020, she came back with a bang, starring in and co-producing Netflix's comedy movie Senior Year.
Rebel's impressive property portfolio
Her property portfolio is reportedly valued at around $16 million and includes property in Sydney, a home in West Hollywood, and an apartment in New York. And if that wasn't enough, she has a second home in Los Angeles.
Her Disney Princess
Rebel made headlines in June 2022 after posting a picture of herself and businesswoman Ramona Agruma, captioning it, "I thought I was searching for a Disney Prince… but maybe what I really needed all this time was a Disney Princess 💗🌈💗#loveislove"
She also hosted the BBC BAFTA Awards and looked incredible, but nothing is ever straightforward with Rebel, and she received a bit of backlash after a few controversial comments about Prince Harry, the Royal Family, and JK Rowling, saying, "I've done quite a transformation – I hope JK Rowling still approves."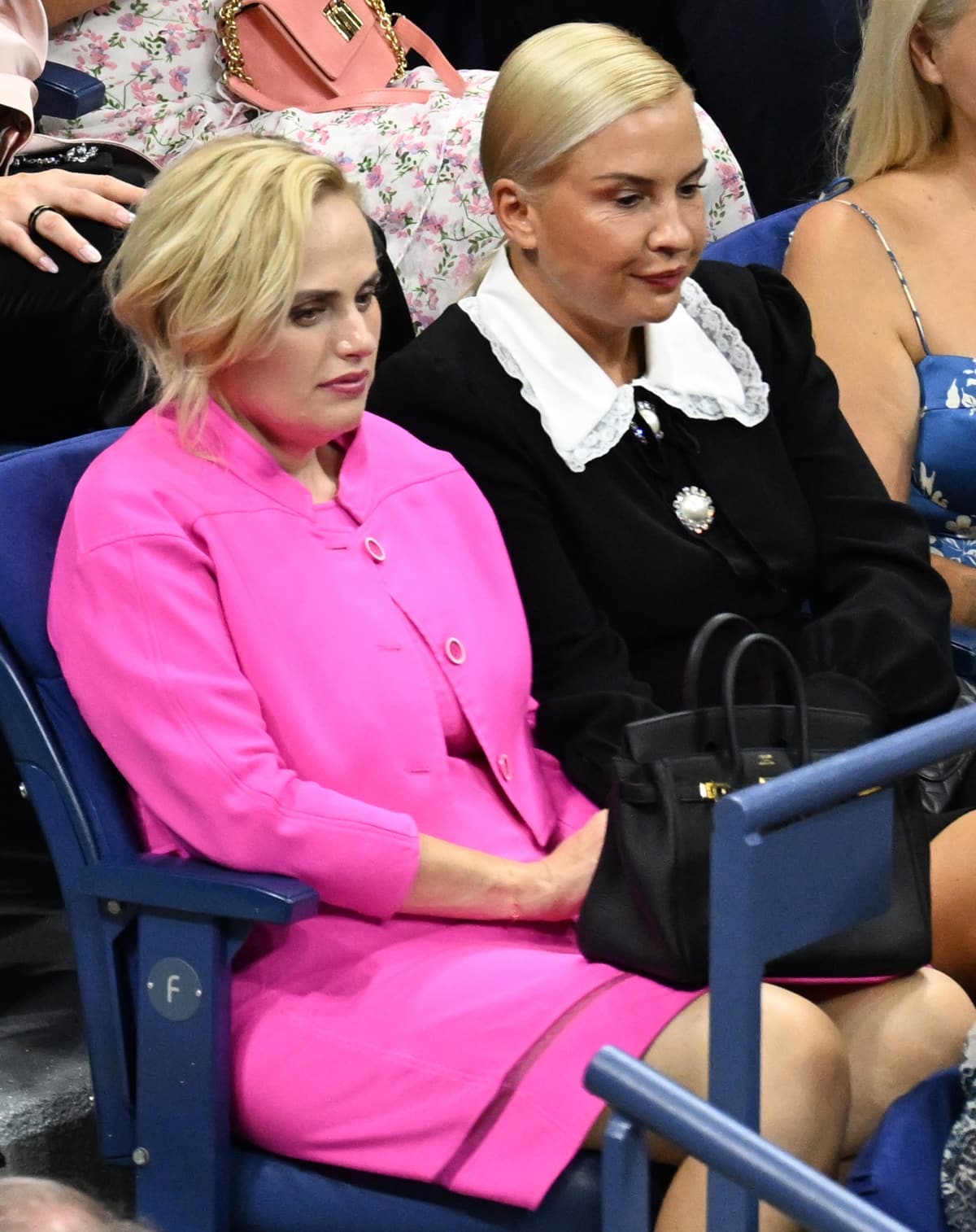 Rebel Wilson and her girlfriend Ramona Agruma attend the victory of Serena Williams of the USA on Day 1 of the US Open 2022, the 4th Grand Slam of the season, at the USTA Billie Jean King National Tennis Center on August 29, 2022, in Queens, New York City (Credit: INSTARimages / Cover Images)
She may only be 5ft2, but what she lacks in height, she sure does make up for it with personality. Although according to her Twitter, she said, "I think I'm 5'4″, but I don't like wearing heels, and girls in PP wore heels."
This is definitely not the last we'll hear from this incredible feisty actress, and we look forward to seeing where she goes from here!