Kim Kardashian and Kanye West hit the red carpet together at the 2019 FGI Night of Stars Gala on Thursday night at Cipriani Wall Street in New York City. They presented American fashion designer Rick Owens with the Superstar Award.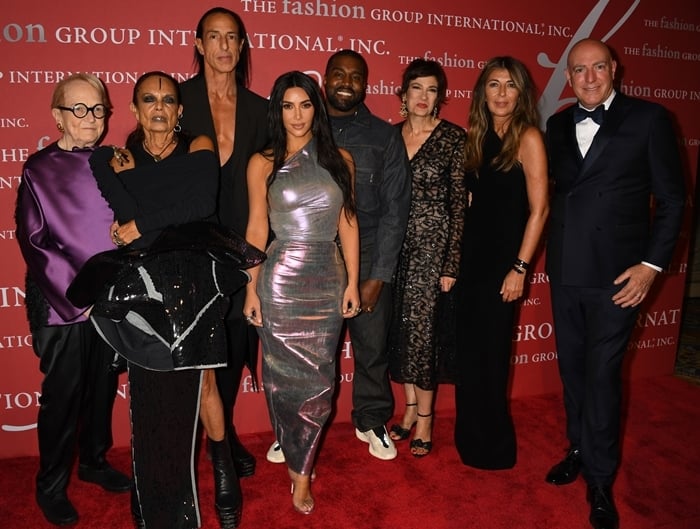 Marylou Luther, Michele Lamy, Rick Owens, Kim Kardashian West, Kanye West, Maryanne Grisz, Nina Garcia, and James D'Adamo attend the FGI 36th Annual Night of Stars Gala at Cipriani Wall Street on October 24, 2019, in New York City
The 39-year-old ShoeDazzle founder and makeup mogul rocked a metallic Rick Owens Spring 2020 dress styled with Loree Rodkin jewelry and Scolto transparent strap sandals from Manolo Blahnik that you can buy for $695 at Nordstrom.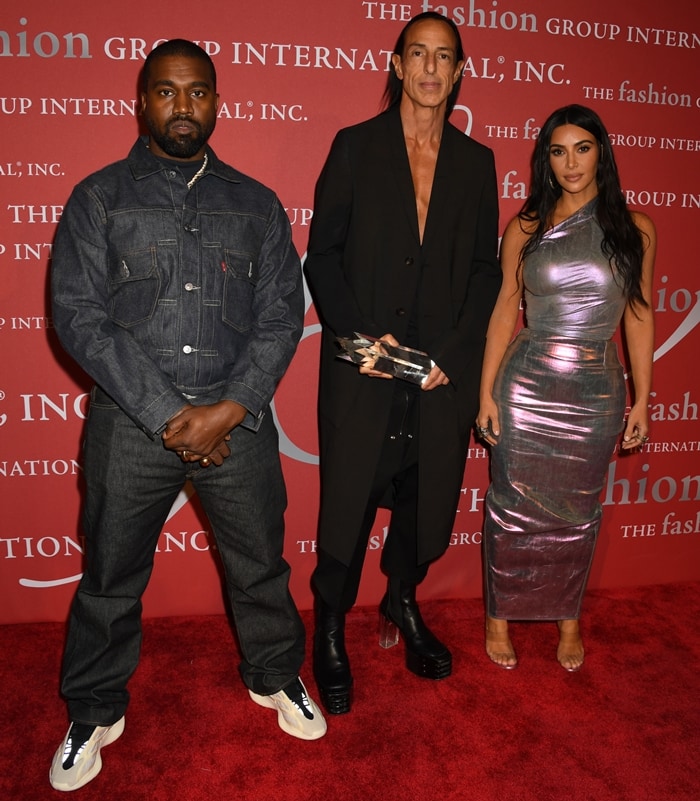 Kim Kardashian and Kanye West presented the Superstar award to avant-garde fashion designer Rick Owens
"Let's talk about when A$AP Rocky raps and he says, 'Raf Simmons, Rick Owens usually what I'm dressed in.' To go from Raf fashion level to the streets, nobody but Rick [is] from America, bro," West said at the podium. "They said L.A. fashion tonight as a compliment, that used to be a diss."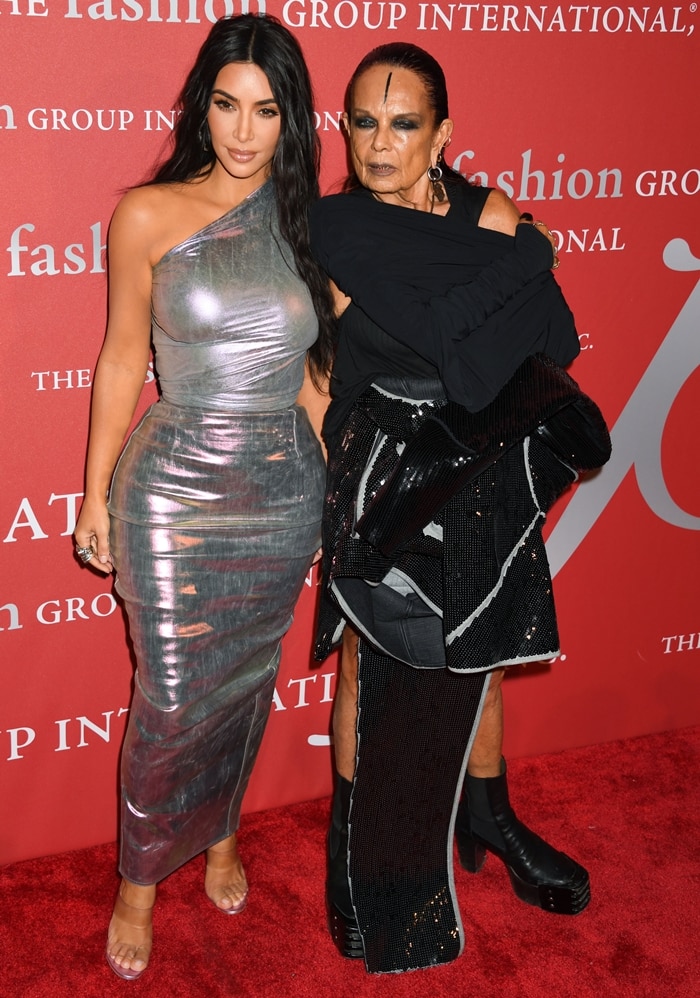 Kim Kardashian and Rick Owens' 75-year-old wife Michèle Lamy
The 42-year-old rapper, who released his new album Jesus Is King on Friday, opted for a mismatched Levi's denim ensemble and basketball shoes from his own Yeezy footwear line.
Kim Kardashian's sexy feet in Scolto transparent strap sandals from Manolo Blahnik
"Rick and [his wife] Michelle have been a major source of inspiration for Kanye and I for so many years, from clothing to furniture," Kim said in part during her speech.
Margot Robbie also wore the Scolto leather and PVC slide sandals the New York screening of Goodbye Christopher Robin. As enchanting as Cinderella's glass slipper, the transparent bands give the illusion that the foot is elegantly resting, unsecured, on the shoe's suede and leather footbed.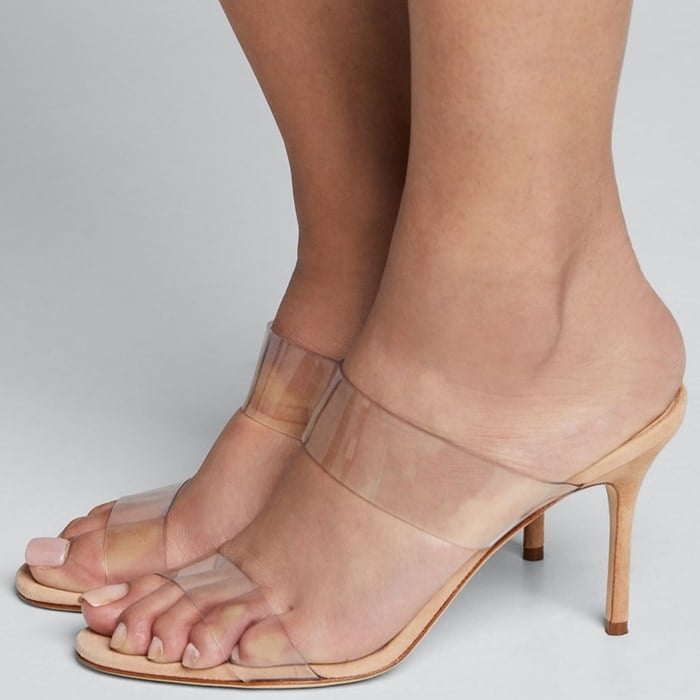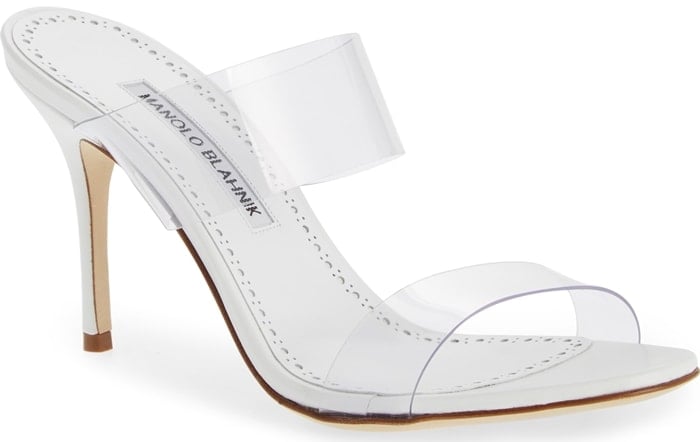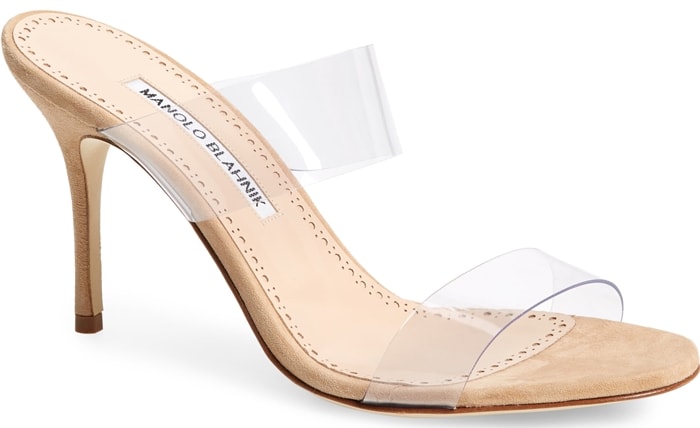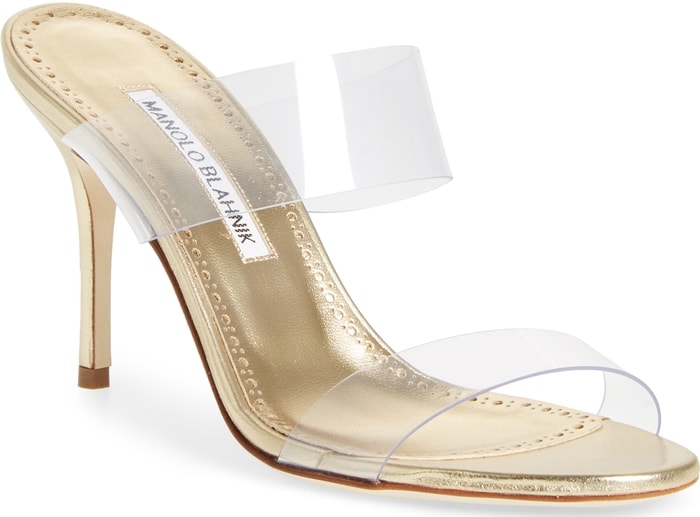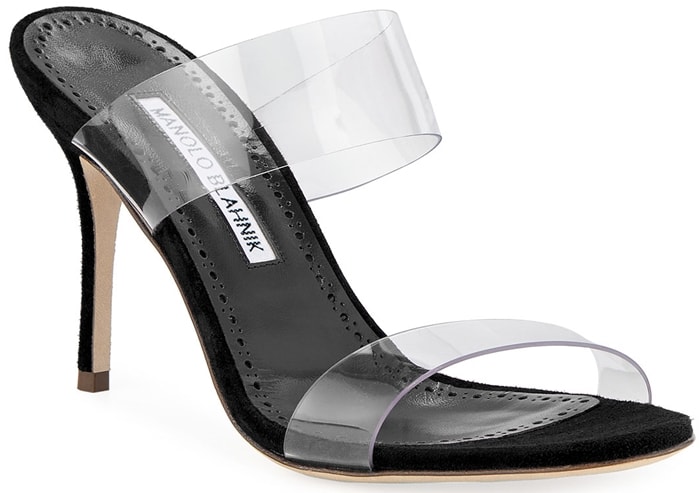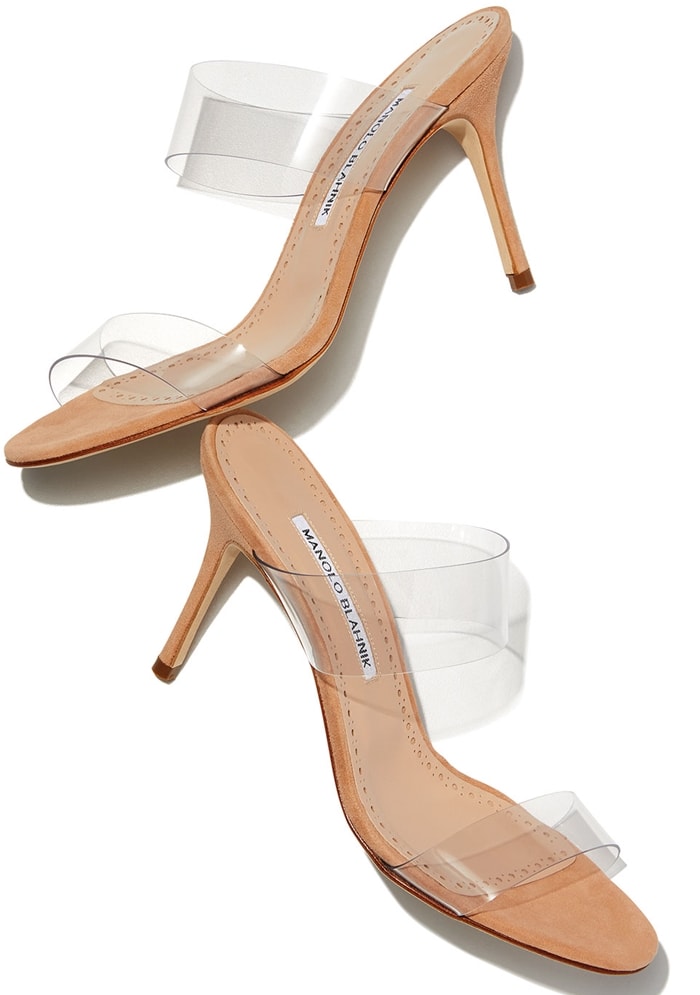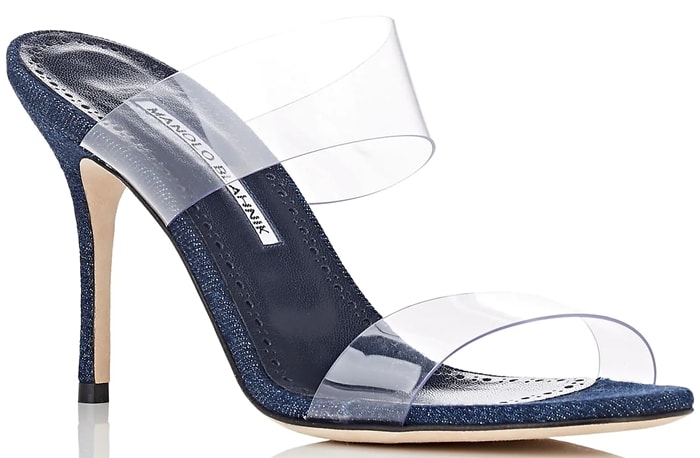 Credit: Avalon / WENN