Rita Ora seems to be enjoying her stay in New York City. She's in the Big Apple to work on her second studio album, which will carry her new single "I Will Never Let You Down." The 23-year-old singer teased her fans with the following behind-the-scenes sneak-peek video for her single:
On March 14, we saw Rita Ora leaving her hotel in Manhattan wearing a layered outfit that included a trench coat and a pair of jeans. She's known for her bold take in fashion, but this recent sighting showed that she can also tone down her style. Of course, her outfit wouldn't be complete and fab enough without her signature red lipstick.
Rita Ora leaving her hotel in Manhattan, New York City, on March 15, 2014
Rita Ora decided to finish her look with an interesting pair of sneakers instead of the usual pumps. They resemble Converse hi-tops but are actually by DKNY for Opening Ceremony. These high-top sneakers are made of canvas with rubber soles and toe caps, and they feature heels that measure about 3.5 inches and the "Donna Karan New York" logo on the inner sides.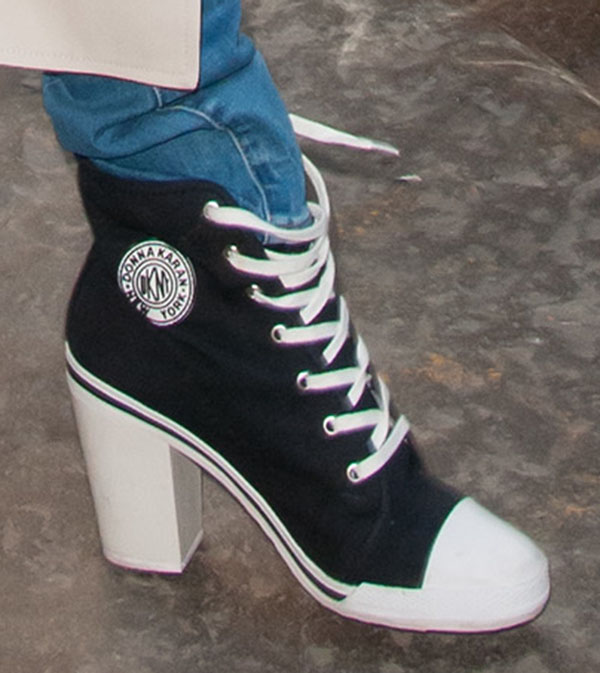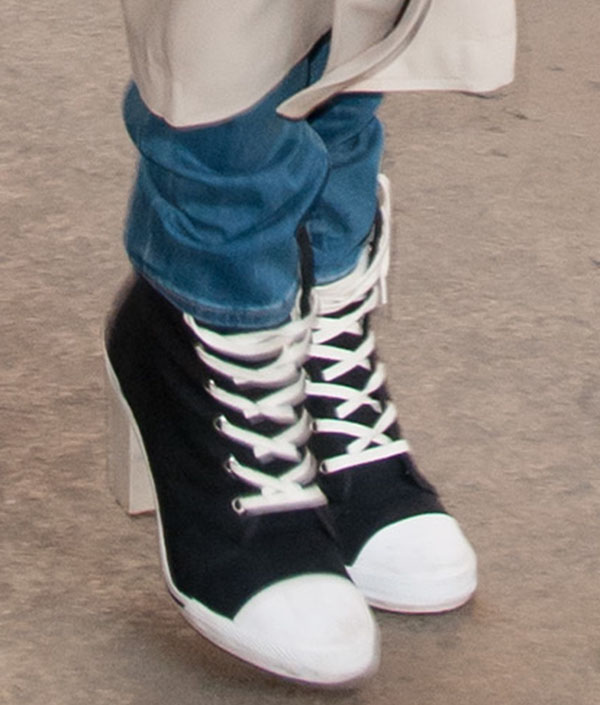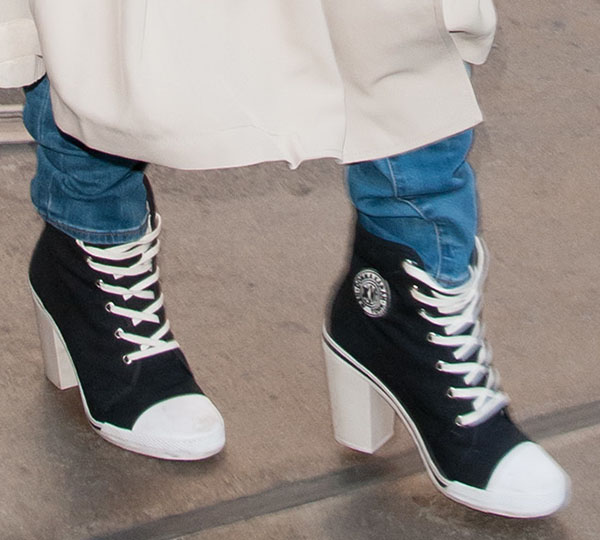 Rita Ora wearing DKNY for Opening Ceremony high-heel sneakers
You can get these DKNY high-heel sneakers at Shopbop.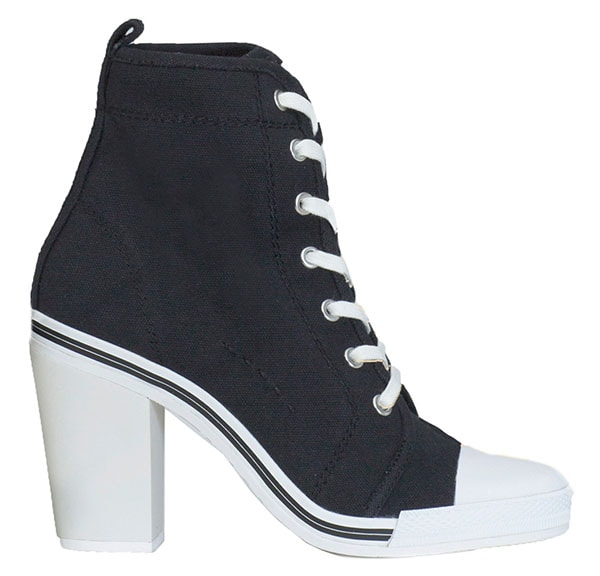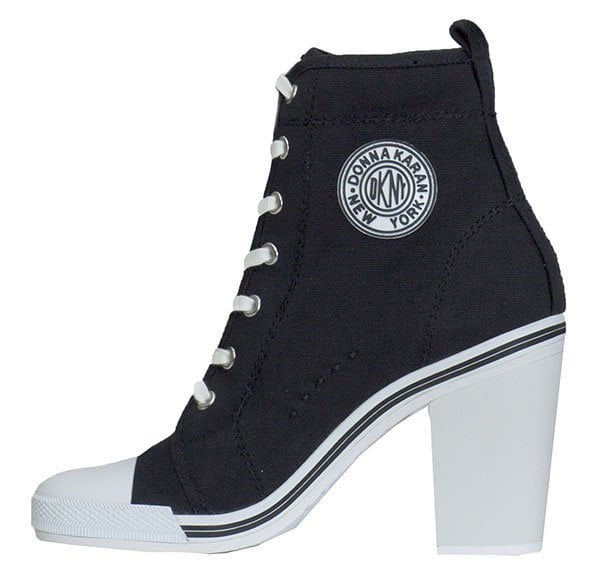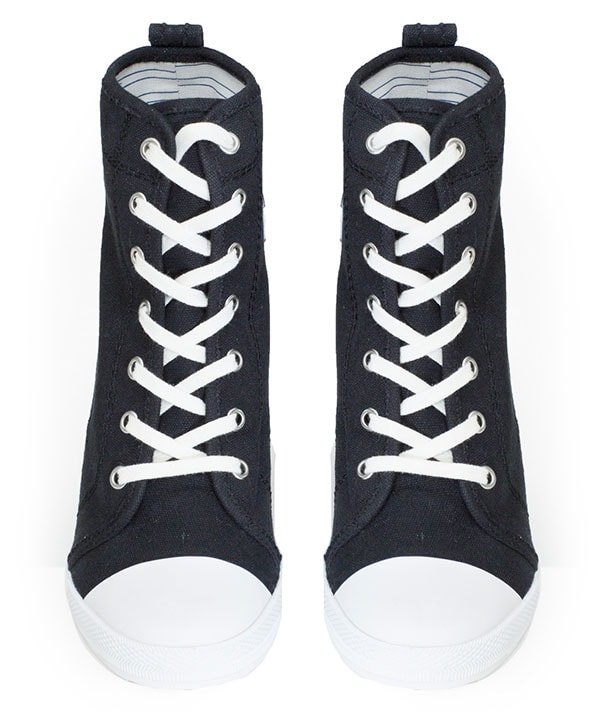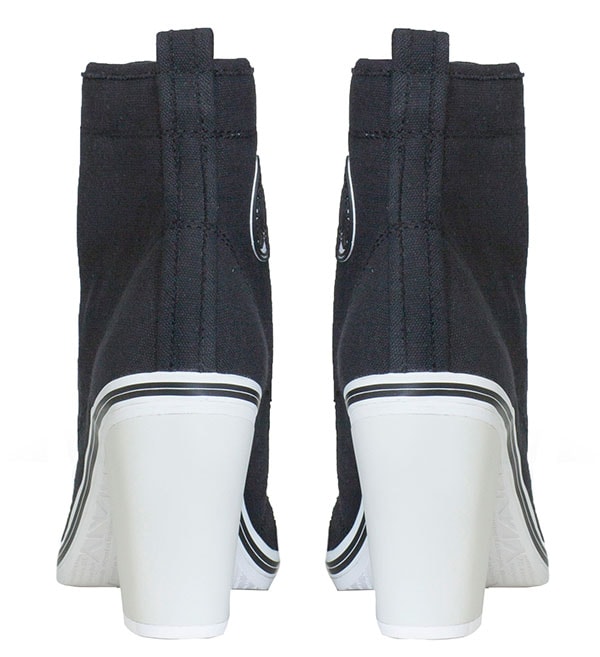 DKNY for Opening Ceremony High-Heel Sneakers, $175
Credit: Ivan Nikolov/WENN