Sandra Bullock has been showing us some gorgeous shoes lately, and our most recent sighting of her at the Bocca di Bacco Restaurant in Germany proved that her fab footwear fashion sense is no fluke.
Sandra Bullock making her way to Bocca di Bacco Restaurant in Berlin, Germany on June 18, 2013
The American actress continues her winning shoe streak with a tricolor Alexander Wang "Chloe" sandals. These shoes have been spotted on some of the hottest celebrity trendsetters like Kristen Stewart, Rosie Huntington-Whiteley, and Rihanna.
To see them on Sandra Bullock — whom we know to have a classic and elegant style — caught us off guard, to say the least.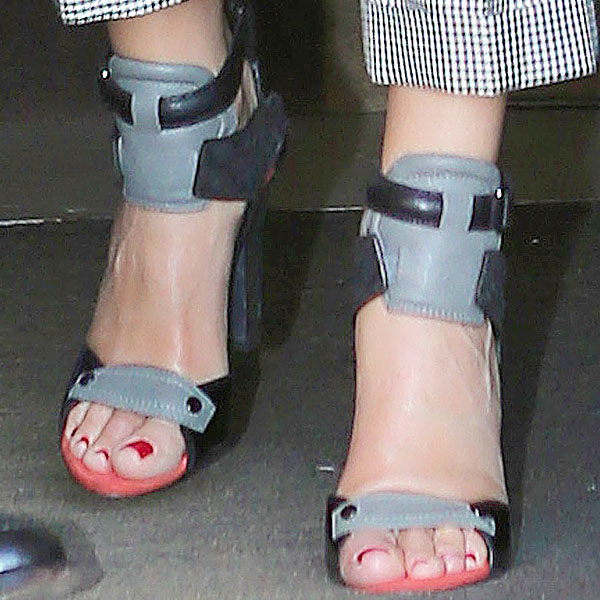 Sandra Bullock shows off her feet in tricolor Alexander Wang Chloe sandals
First the edgy L.A.M.B. "Payton" sandals, then the sexy strappy Tabitha Simmons platform sandals, and now these sporty-chic Alexander Wang sandals. Who knew Sandra Bullock had such a fierce shoe game in her?
These Alexander Wang Chloe sandals in the exact color that Sandra Bullock has are currently going at a massive 41% off at Barneys Warehouse right now.
Alexander Wang "Chloe" Sandals, $309 (before: $525) at Barneys Warehouse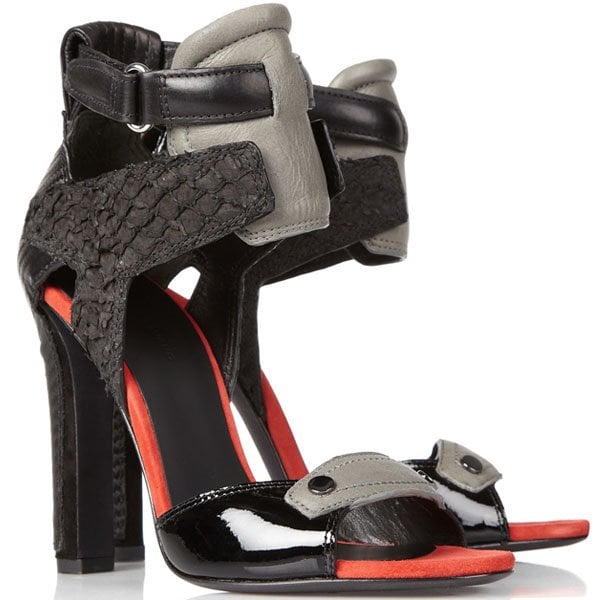 These sandals had a very trendy look to them when they first came out, but now, with the current sneaker sandal trend, they could actually be considered classics.
Credit: WENN