Saoirse Ronan is no longer the little girl that Cate Blanchett once worked with on "Hanna." The now-21-year-old is beefing up her body of acting work, causing heads to turn at the critics table. This caused Cate to feel a little bit threatened by her former co-star.
Saoirse graced the red carpet 0f the 2016 Palm Springs International Film Festival Awards.
The actress wore a multi-printed dress from Duro Olowu, which she paired with orange ankle strap "Skinissimo" pumps from Pierre Hardy. Some might say that this look is a bit too granny for a 21-year-old, but we actually think it's a good mix between being a young, fresh-faced woman and a lady.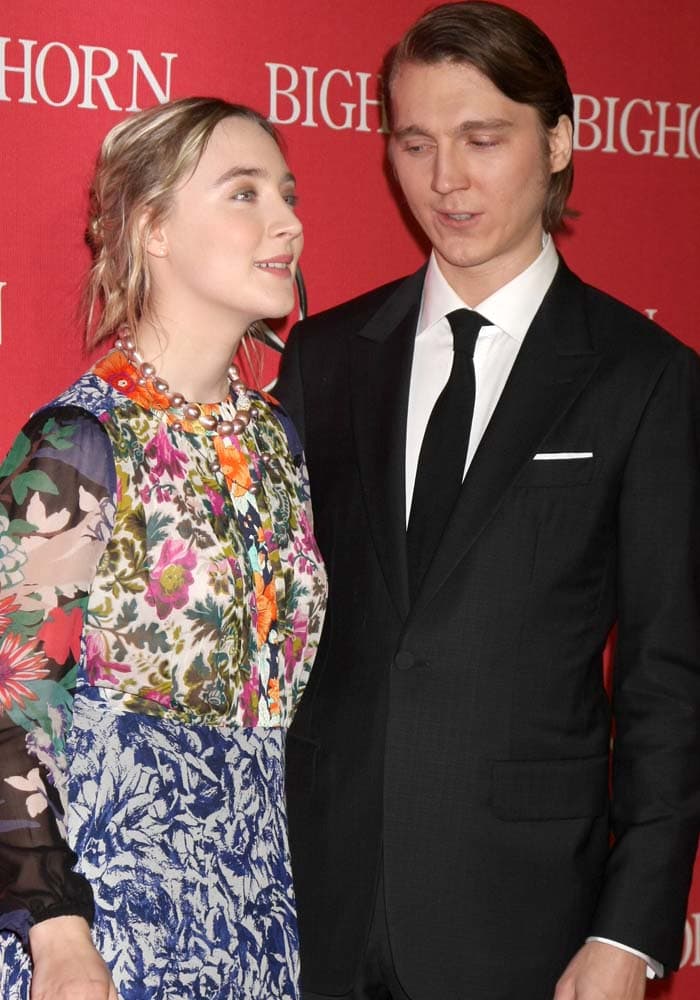 Saoirse Ronan at the 27th Annual Palm Springs International Film Festival (PSIFF) in California on January 2, 2016
Cate Blanchett made it a point to honor Saoirse, who presented the former with her Achievement Award, during her acceptance speech by pointing out her incredible transition from "Hanna" to "Brooklyn."
The actress also told Saoirse to get off the stage because she was "too young, and talented, and gorgeous." Watch the touching and hilarious clip below.
Cate Blachett honors Saoirse Ronan during her acceptance speech at the PSIFF
Now that spring is coming up and the temperatures are starting to rise, we can't help but scout these vibrant heels from Pierre Hardy. Grab Saoirse's "Skinissimo" heels or the ankle wrap "Majorelle" counterpart by heading over to Net-A-Porter and Farfetch.
Pierre Hardy Kid Suede "Skinissimo" Ankle Strap Sandals, $775 at Net-A-Porter and Farfetch
Pierre Hardy "Majorelle" Lace-Up Suede Sandals, $456.30 (original: $845) at Farfetch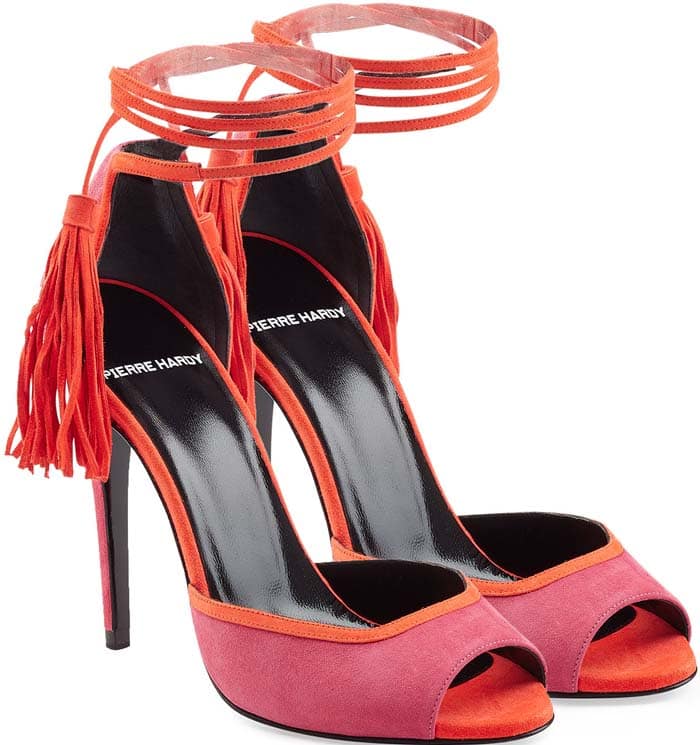 Pierre Hardy "Majorelle" Lace-Up Suede Sandals, $398 – $423 (original: $845) at Net-A-Porter and Farfetch
Credit: Apega / Nicky Nelson / FayesVision / WENN