Megan Fox has been capturing headlines and paparazzi attention over the recent months, which has stirred up interest in her body of professional work as well.
Attention to her starring role in Jennifer's Body has reignited interest in the 2009 horror flick, exposing a cult following of the box office flop.
Megan Fox as Jennifer Check in the 2009 American comedy horror film Jennifer's Body (Credit: 20th Century Fox / WENN)
Online publications have pointed out that, despite its failure to launch, it's actually a pretty good movie with a strong and violent female lead- something that horror movies typically skip entirely, favoring scared, victimized, female characters.
If you're unfamiliar with the film, Megan Fox's character becomes possessed, while her nerdy best friend, played by Amanda Seyfried, attempts to stop her from demolishing her male classmates as a literal maneater.
The film was released in the United States and Canada on September 18, 2009. At the time, the two lead actresses, Megan Fox and Amanda Seyfried, were both 23 years old.
What Does Megan Fox Say About Jennifer's Body?
Jennifer's Body just passed its 10th anniversary, and when Fox was asked by Vulture about the seemingly newfound popularity of the film, she said, "I didn't really understand how it had grown since we released it. I'm not online very much at all, so unless somebody takes me aside and says, 'This is happening,' I stay pretty much unaware of it. So I didn't really understand how the movie continued to gain fans through the years."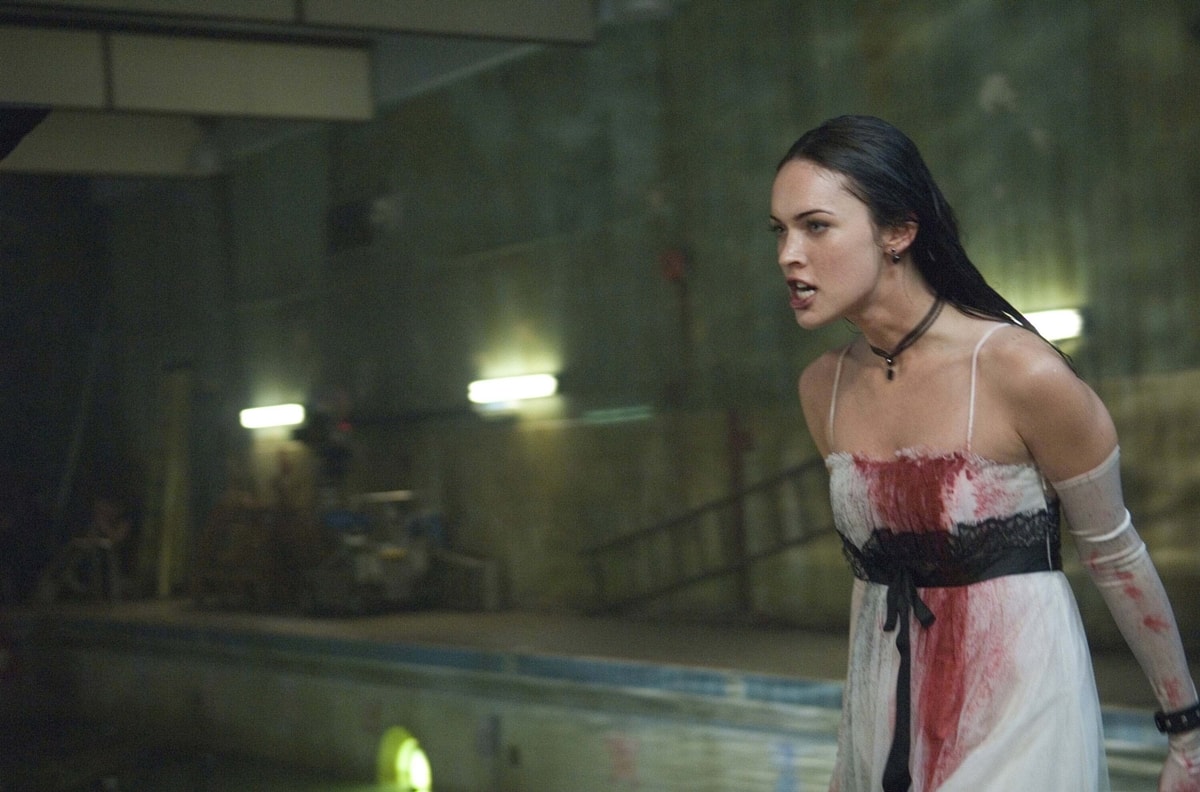 Jennifer's Body starring Megan Fox was a box office failure but has since become a cult hit (Credit: 20th Century Fox / WENN)
"I have in recent years noticed a lot of Jennifer Checks out at Halloween, but this year all of a sudden, there were all these requests for the ten-year anniversary and celebrating it. I started looking into it a little bit more, really understanding the impact that it's had, and I just didn't realize that it was being appreciated now the way that it is," she added.
How Does Amanda Seyfried Feel About Jennifer's Body?
Co-star Amanda Seyfried claims that Jennifer's Body is her favorite film she's ever done!
"I'm proud of it. I'm not surprised that people really latched on and have come to appreciate it and created its own little fan base. I can't think of another movie that's similar to Jennifer's Body. Diablo [Cody] wrote something. I think that was very special and Karyn Kusama did a f*cking awesome job bringing it to life," Amanda Seyfried told Collider about the film.
Jennifer's Body is a 2009 American comedy horror film starring Megan Fox and Amanda Seyfried (Credit: 20th Century Fox / WENN)
"You know, I was young and having fun. It was just so fun. I love when movies like that, especially when I'm so younger have, resurface or just have their own day and their own cult following, because it means it just lives on. I'm lucky I've gotten to be a part of a lot of specials movies."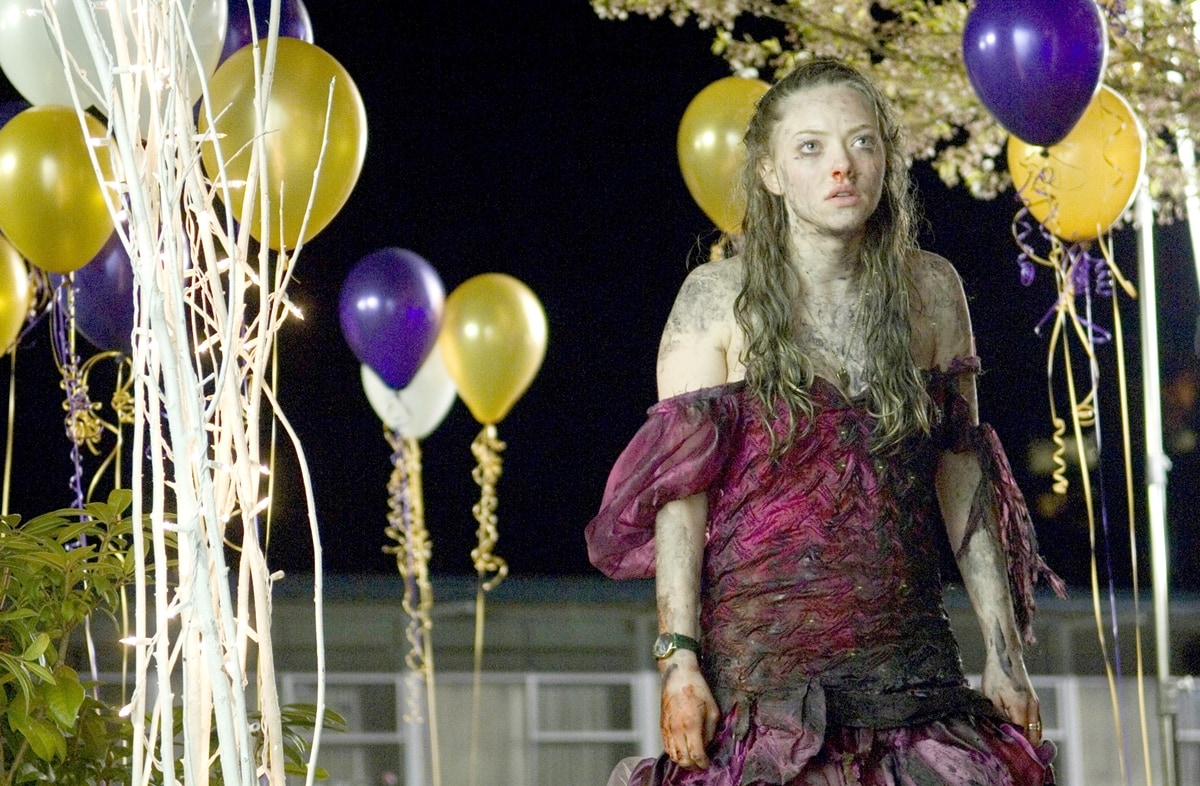 Amanda Seyfried as Anita "Needy" Lesnicki in Jennifer's Body (Credit: 20th Century Fox / WENN)
"And this is no different. I think this is also not similar to other things. It's very quiet, you don't know what it is for a while. And I think that's also really unsettling and adds to the fear factor. It's just the whole house, like stop moving. I hate when things are inconsistent. So there you go," she added.
Why Did Jennifer's Body Flop?
Both actresses were horrified when viewership fell flat at the box office. The cast balked at the lack of promotion by the studio while Fox felt largely responsible. She felt her image off camera negatively impacted the film's release.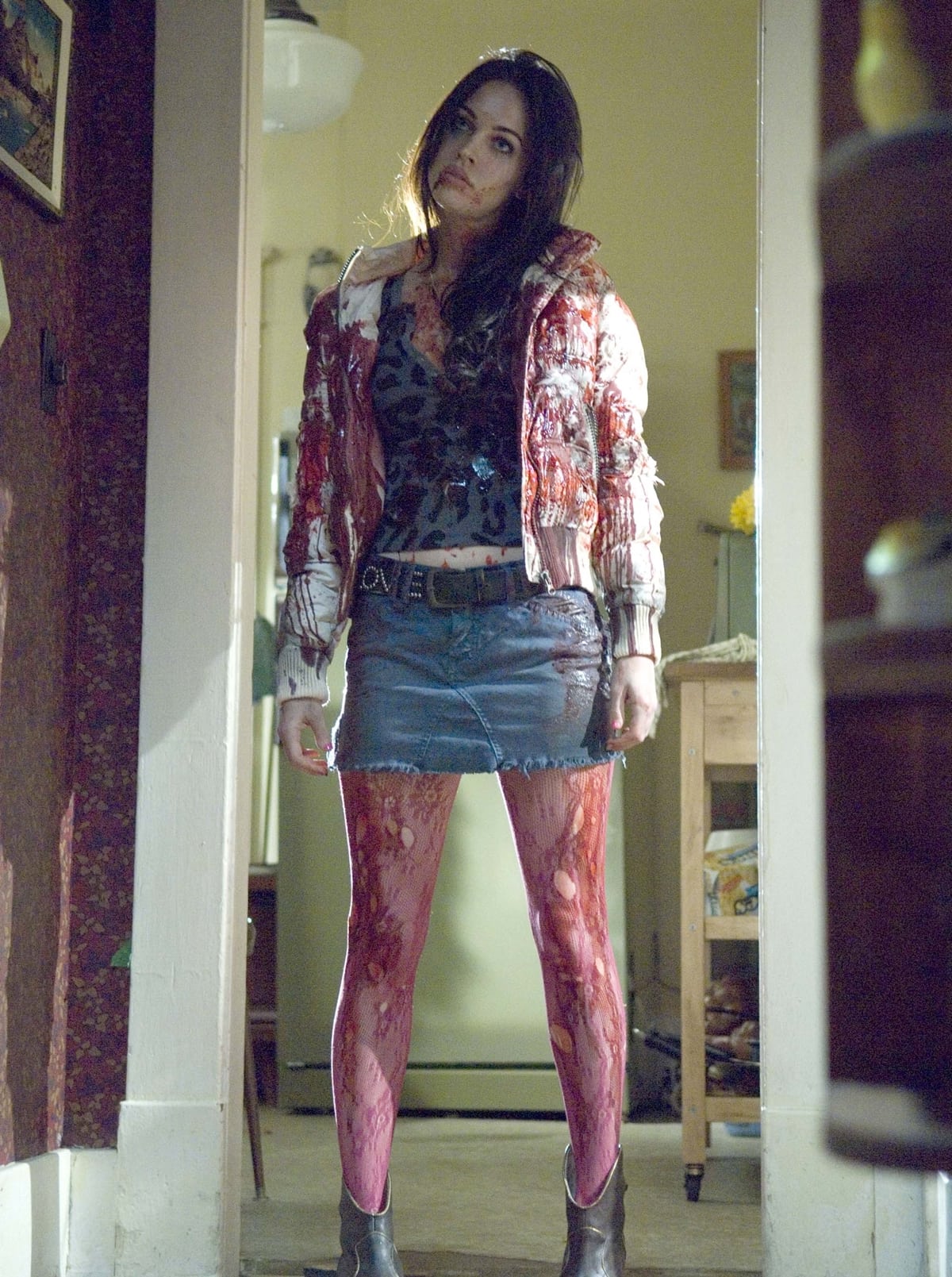 Megan Fox dropped to a near-frail 97 pounds to play the living-dead teenager Jennifer Check in Jennifer's Body (Credit: 20th Century Fox / WENN)
The lack of ticket sales did not, however, represent the opinions of reviewers. Even Hollywood critic Roger Ebert tossed the film three stars, saying, "as a movie about a flesh-eating cheerleader, it's better than it has to be."
New Found Recognition of the Film
In recent years, however, popular publications like Vox and niche sites like Horror Geek Life have issued positive, posthumous reviews saying it would be a "sleeper hit," were it released today.
Fox says she'd love to see a sequel or see Jennifer's Body turned into a television show. While neither project has hit the rumor mill, it seems like either would have a fan base, ready and waiting!
Actress Megan Fox attends the "Jennifer's Body" premiere at the Ryerson Theatre during the 2009 Toronto International Film Festival on September 10, 2009, in Toronto, Canada (Credit: WENN)
They say three's a crowd, but Amanda Seyfried wouldn't have it any other way.
In March 2016, the Mamma Mia! actress was spotted with the men in her life: her new boyfriend, Thomas Sadoski, and her beloved dog, Finn. The three spent time at a dog park before stopping for a lovely lunch.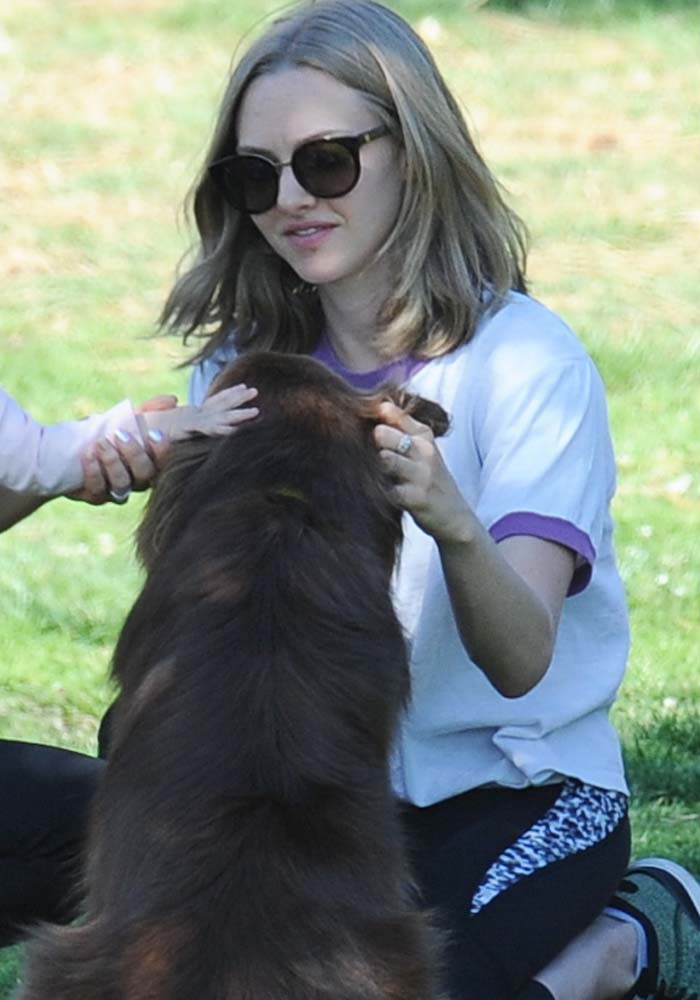 Amanda Seyfried leaves her hair down for a dog park trip in West Hollywood on March 16, 2016 (Credit: Cousart / JFXimages / WENN)
In fact, it was so lovely that Amanda couldn't help but show some public display of affection for her new man. And no, Finn wasn't awkward with it at all.
Amanda was in her workout clothes, which consisted of a plain tee, cropped leggings, and a pair of Nike Free Flyknit 4.0 sneakers.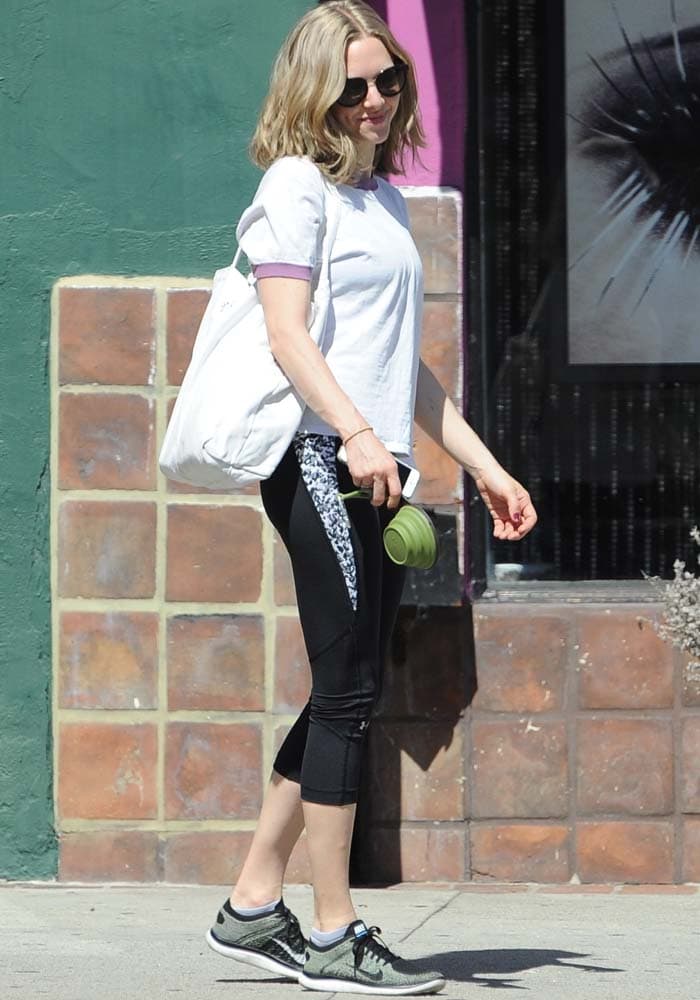 Amanda Seyfried wears her workout clothes out on a trip to the dog park (Credit: Cousart / JFXimages / WENN)
The actress also sported a pair of sunglasses to match her casually tousled hair.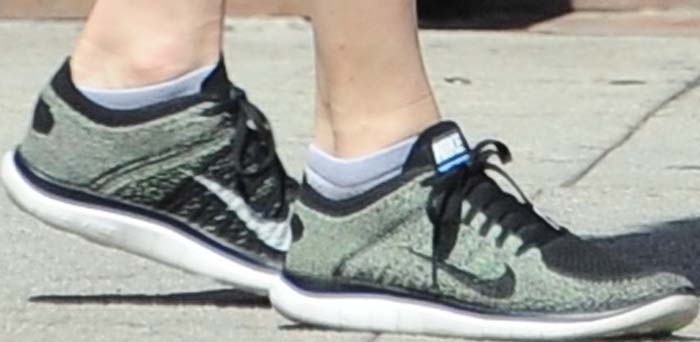 Amanda Seyfried's feet in a pair of Nike sneakers (Credit: Cousart / JFXimages / WENN)
However, the only workout we saw happening was Amanda's lips locking with her boyfriend's. The two could not keep their hands off of each other, even while knowing they were being trailed by paparazzi.
Amanda split with her boyfriend of two years, Justin Long, in September 2015. Thomas, on the other hand, announced his divorce from former wife-of-nine-years Elizabeth Hope just a month after.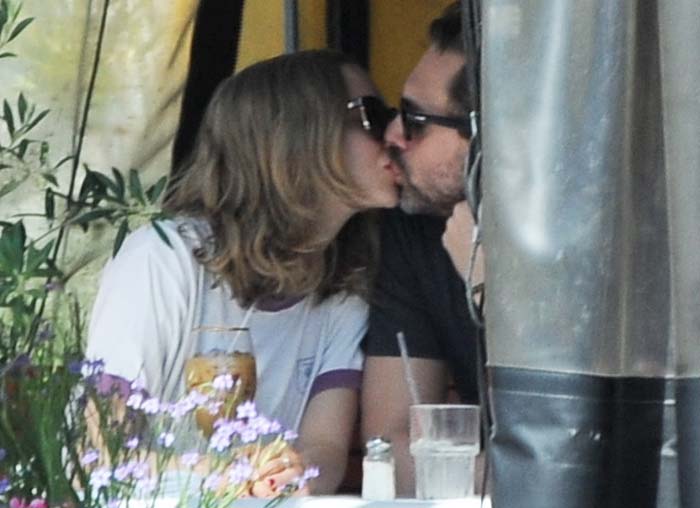 Amanda Seyfried and new beau Thomas Sadoski kiss despite the paparazzi (Credit: Cousart / JFXimages / WENN)
You can order Amanda's gorgeous Nike Free Flyknit 4.0 running shoes in multi-color at Nordstrom.
Nike Women's Free 4.0 Flyknit Running Shoes, $120