Being on your feet all day isn't easy. While some people work desk jobs, there are millions of women who are standing all day. Whether you're teaching in a classroom or working in hospitality, you're probably familiar with the feeling of aching feet.
Arch support and comfort are essential for standing shoes. You want shoes that blend contemporary trends with innovative features that support your every step.
Many healthcare professionals, teachers, and office workers know the feeling of aching feet from working and standing all day (Credit: Blue Planet Studio / Shutterstock)
Healthcare professionals, teachers, and office workers should invest in women's shoes for standing all day. These shoes will give your feet the care they deserve and make your day a little easier.
We're sharing everything you need to know about how to choose shoes for standing all day. Everyone's needs are different. You have to consider everything from your body weight to your lifestyle and the shape of your feet.
What to Consider for All-Day Shoes
If you work in a job that requires you to stand all day, you need to invest in your shoes. Leave your ballet flats and kitten heels for the weekend. You want shoes that will make your life easier. Your comfort is worth the investment.
The first thing to look for when buying shoes for all-day walking is a wide and flat outsole. A wider outsole will support every part of your feet and extra shock absorption. Buying shoes with a cushioned sole will relieve stress from your legs to reduce body aches.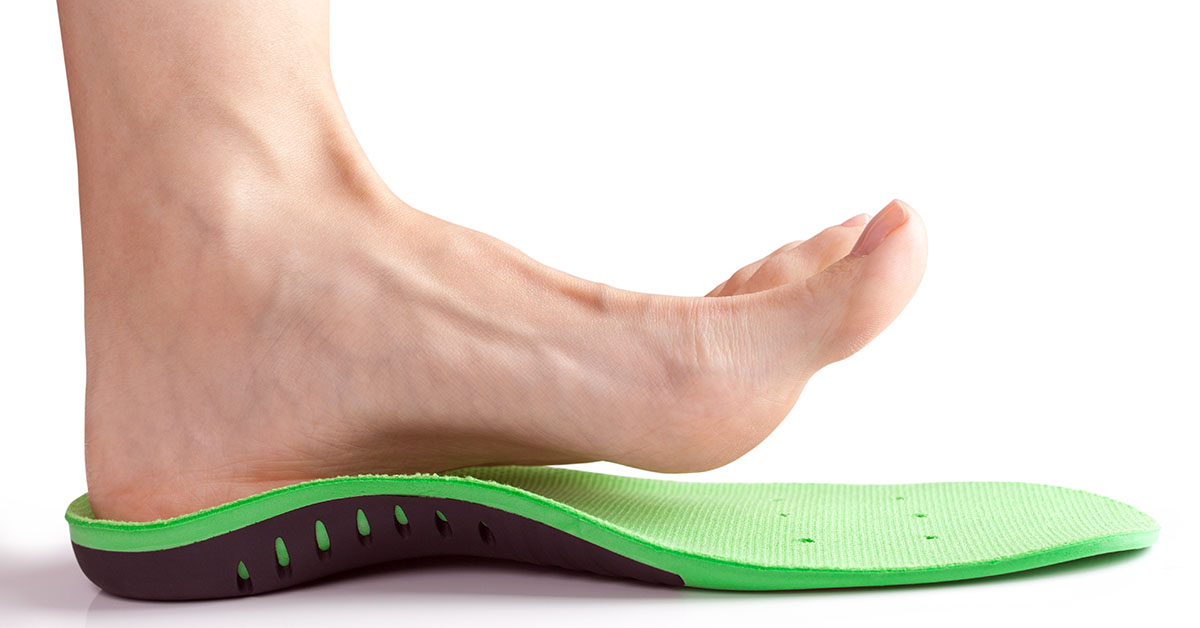 Consider getting shoes with a wider outsole and a cushioned sole for all-day comfort (Credit: Angelika Smile / Shutterstock)
Sneakers are the most popular shoes for standing all day. Look out for styles by athleisure brands that invest in innovative technology to support your whole body.
Brands like Hoka, Nike, Adidas, New Balance, and Columbia design shoes specifically to help you stay on your feet all day.
Shop for walking shoes and stay away from 'fashion shoes' that offer poor arch support. You can also find padded flats and loafers with wider outsoles and cushioning designed for healthcare professionals.
The 3 Most Popular Shoe Brands for Standing All Day
If you're buying shoes for work, it's easy to find yourself buying the first pair you find. Buying inexpensive shoes that don't offer extra cushioning can add stress to your legs, cause postural issues, and injure your feet.
The best place to shop for supportive walking shoes is athleisure brands. Their footwear is designed to accommodate the needs of your feet long-term. Many of these brands have created patented features that make their shoes best-sellers.
We're sharing the most popular shoe brands for standing all day. These brands are loved by healthcare professionals, hospitality workers, and teachers.
Not a fan of sneakers? We've got you covered!
1. Crocs – Slip resistant nurse and hospital shoes
If you've ever been to a hospital, you'll see that almost every nurse is wearing the same shoes. Crocs. The brand's signature style is ideal for those who are standing for a long time as they're comfortable.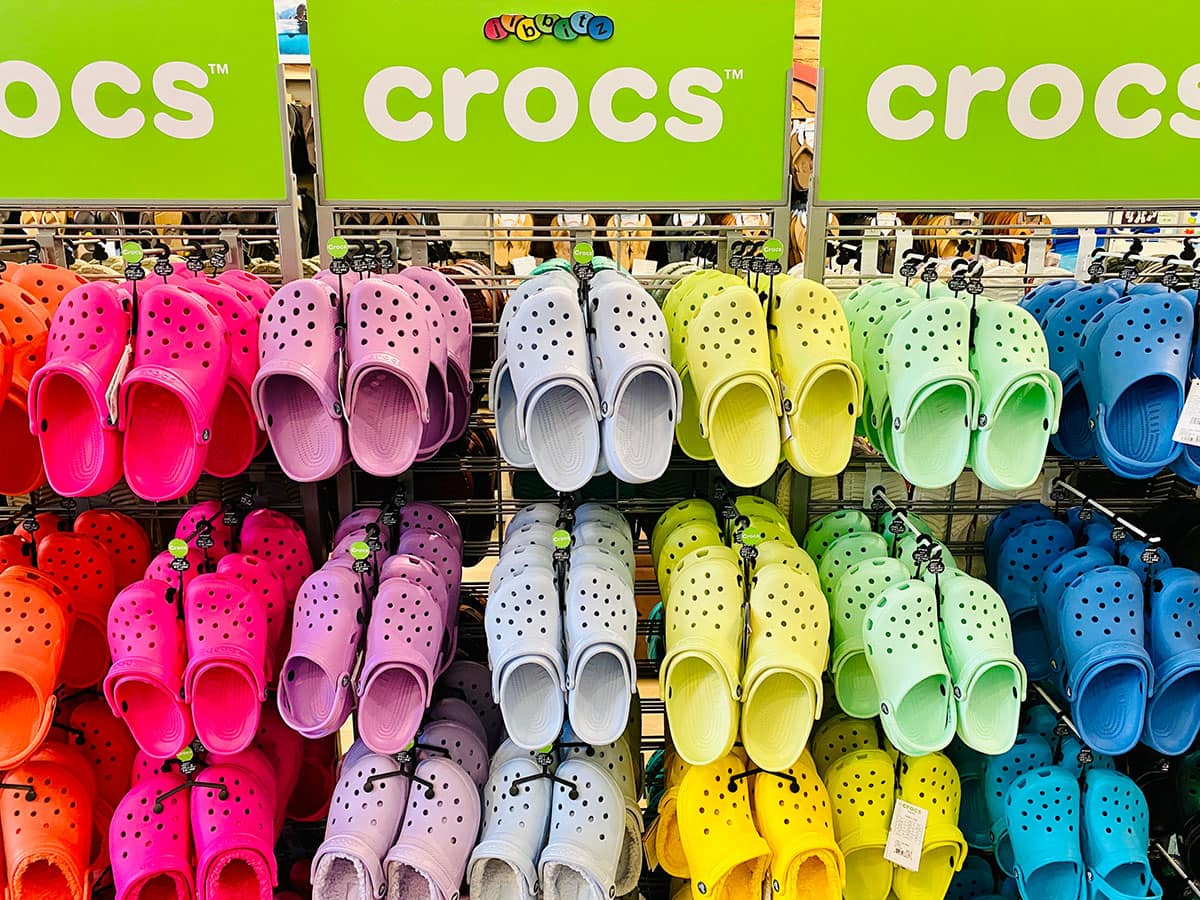 Crocs is a brand popular among nurses and recommended by podiatrists for all-day wear (Credit: ZikG / Shutterstock)
Clogs are recommended by podiatrists as all-day shoes. The shoe is having a major revival right now as a more versatile alternative to slides. Clogs are famous for helping to prevent stress on your ankles, knees, feet, and lower back.
The silhouette of clogs has evolved from the 1800s and remains one of the most popular for women who work in nursing.
2. Hoka One One – Walking shoes for standing and walking all day
Hoka is a brand famous for the cushioning in its shoes. The athletic shoe company was launched with a vision to create shoes to make movement easier for everyone, from workers who stand during the day to professional athletes. Their shoes will make it feel like you're stepping onto a cloud.
Hoka is famous among workers and professional athletes for its cushioning (Credit: Everything You Need / Shutterstock)
What we love about Hoka is that their shoes are great for nurses and other workers who are standing all day. The versatility of Hoka shoes means you can wear them outside of work to get the best cost per wear.
3. New Balance – Comfortable and supportive walking shoes for women
Not every activewear brand is suitable for those who walk or stand all day at work. Look for brands that design their shoe silhouette with specific activities in mind, whether it's hiking, walking, or HIIT workouts.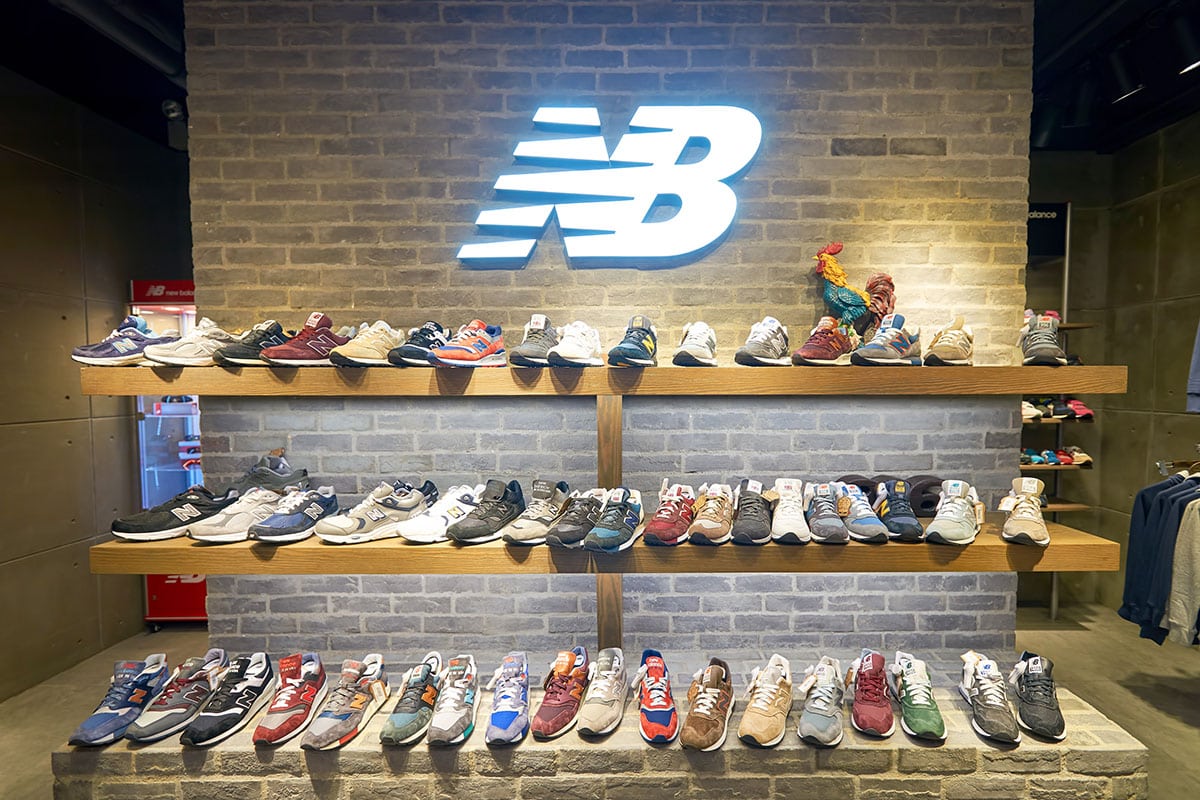 Suitable for walking or standing all day, New Balance offers shoes that are lightweight and flexible (Credit: Sorbis / Shutterstock)
While New Balance shoes aren't for everyone, it offers excellent all-around shoes that are lightweight with flexible soles. New Balance is ideal for women who want to invest in shoes they can wear every day and that will last for years to come.
3 Shoes for Women Who Walk or Stand All Day at Work
What shoes should you buy if you're standing all day? We're rounding up the most popular shoes for workers and women who spend all day standing on their feet.
1. Crocs Classic Clog
One of the most budget-friendly shoes for women who stand all day at work is the classic clog. These shoes retail for $50 on Amazon with a rainbow of colors to choose from. You can find seasonal colors for sale throughout the year.
Crocs Classic Platform Animal Remix Clog, $59.99; Crocs Classic All-Terrain Mossy Oak Elements Clog, $59.99; Crocs Classic Clog, $49.99
Clogs are easy to clean, making them perfect for women who are always on the go. The shoes are popular with nurses because they integrate the 'Crocs Comfort' feature with a wide toe box. It allows your feet to naturally expand throughout the day without being pinched.
2. Hoka Gaviota 4
Gaviota 4 is Hoka's premium stability shoe that is plusher than ever before. It offers maximal cushioning with enhanced support to reduce slippage and improve your posture.
Hoka Gaviota 4 Running Shoes, $169.95 at Zappos
These shoes have a seal of acceptance from the American Podiatric Medical Association for being beneficial to foot health.
The Gaviota 4 sneakers are also available in a wide fit for extra comfort. These sneakers are for you if your feet tend to swell from standing all day.
3. New Balance 608 v5
If you want a sneaker that can do it all, look no further than the New Balance 608 v5. It's the newest generation of New Balance's best-selling style that you can buy for $75 at Zappos.
Popular among nurses and healthcare workers, these low-maintenance sneakers have a neutral color scheme with super-soft cushioning and a durable rubber outsole for everyday wear. You'll find a phantom liner for added comfort with a wider fit option available.
New Balance 608 v5 in gray, black, and chocolate brown colorways, $79.99
Give your feet the comfort they deserve by stepping into a pair of dynamically designed shoes. Invest in shoes for workers that stand all day and clock out without aching feet.