Like most shoes, there is more than one type of slipper on the market. These styles have similar features, but they are distinctively different.
The versatility of slippers means that you're guaranteed to have a pair that will support your feet and keep you comfortable throughout the day.
1. Closed Slippers
Closed slippers have the same silhouette as traditional slippers, with the added support of a heel guard.
Take for example this closed-back silhouette from Fireside by Dearfoams that you can buy at Zappos.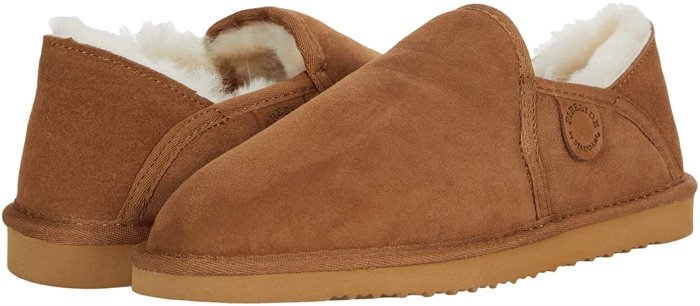 These closed-back slippers will baby your feet with their ultra-soft cushioning
This style is ideal for people who find that they walk out of their open-back slippers.
2. Prince Albert Slippers
Named after Queen Victoria's husband, they are velvet shoes with a leather sole and a grosgrain bow. Like these classy loafers from Amazon, Prince Albert shoes are an elevated choice of slippers, usually featuring your initials on the front.
Prince Albert slippers are defined by velvet uppers and an embroidered design on the vamp
This style has remained popular since the Victorian era.
3. Open-Heel Slippers
The most common choice, they're the style you'll find in hotel rooms for guests to use with their matching robes. The supersoft shearling slipper from UGG that you can buy at Nordstrom is a popular choice.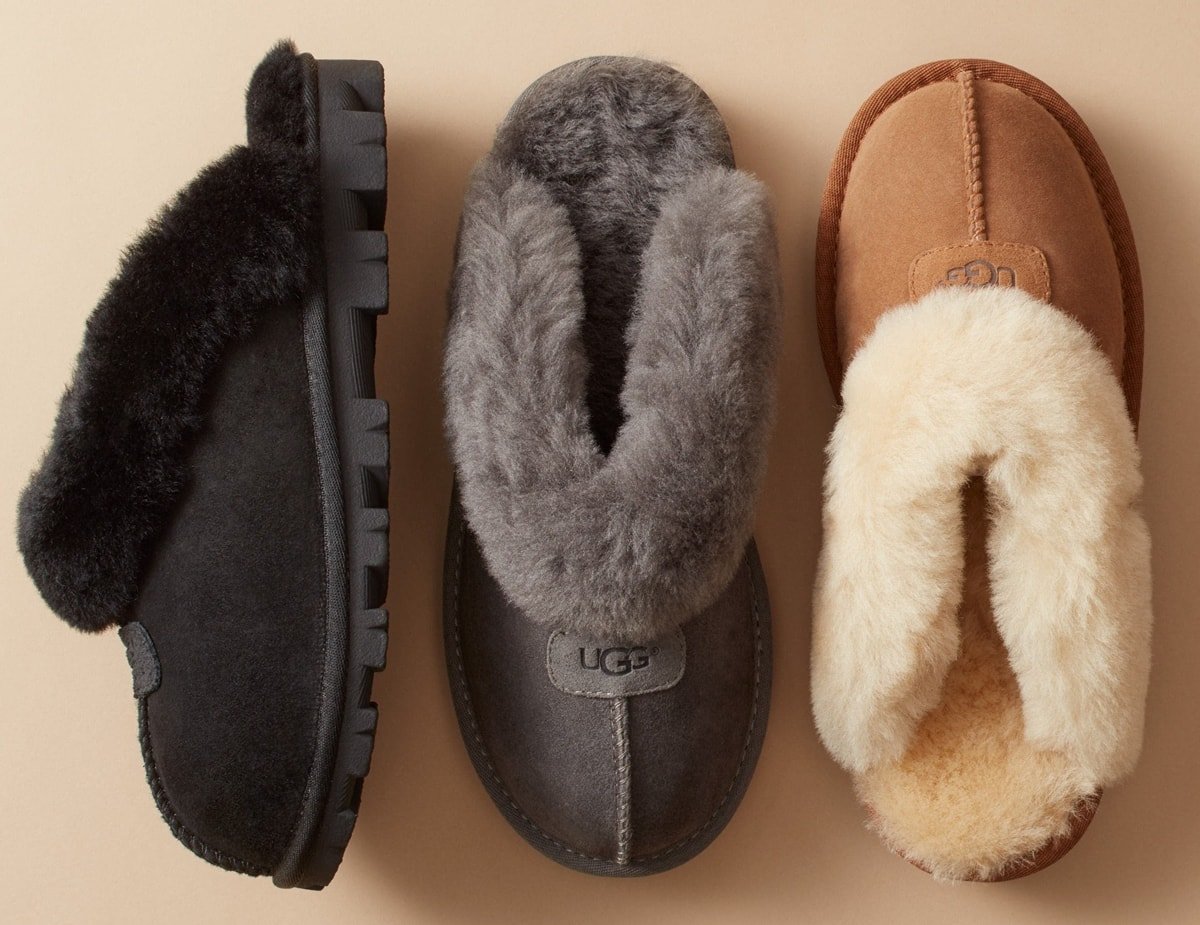 Genuine shearling lining creates superior softness and warmth in this open-heel slipper
These slippers have a fabric that encloses around the top of the foot while leaving the back open.
4. Sandal Slippers
Sandal slippers have a similar look to Birkenstocks and instead have a rubber or fabric sole. Combining slipper and sandal, the popular UGG Fluff Yeah Slide is available at Zappos.
Whether you're in the comfort of your home or out on the town, the Fluff Yeah Slide sandal slippers from UGG get you style and comfort that's out of this world
These soles make them less wearable outside than their Birkenstock counterparts.
5. Slipper Boots
Slipper boots are a hybrid between boots and traditional slippers. How do you like Acorn's slouch boot slipper sock that you can buy in a blend of grey ragg wool, soft berber, knit blend, and jacquard print at Zappos?
These slipper boots from Acorn are the epitome of warmth and softness
This style is popular with women, usually featuring a fleece lining and rubber sole. Their inspiration comes from sheepskin boots.