We spotted Sophia Bush wearing "Newbury" boots out in West Hollywood last weekend. The actress styled her basic booties with a fun pair of skinnies with metallic sheen. Her top half was adorned with a trendy horse-print T-shirt and a black blazer. The only pop of color to her look was a red bag, but it was just enough in my opinion.
Sophia showed us a great way to create a super slim silhouette here. When you keep it monochromatic from head to toe, it keeps the eye moving over flaws. If you want to create an even great slimming effect, then consider going all black. While I know that it was daytime when Sophia rocked this look, her outfit could have benefited from a delicate necklace or an extra bracelet.
Sophia Bush running errands in West Hollywood, California on April 6, 2013
We found Sophia's booties in the exact same color and material at Amazon and Shopbop: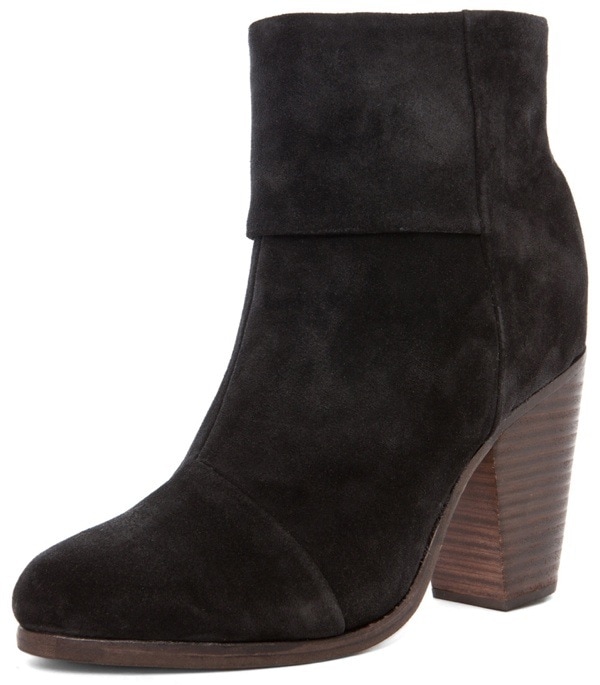 Rag & Bone "Newbury" Boots, $495 at Shopbop
We've previously also spotted Nikki Reed, Jessica Alba, Jessica Chastain, Megan Fox, and Heidi Klum wearing the same booties. Who do you think looked best in them?
Credit: WENN