Did you watch the second episode of 'Game of Thrones' this season?
Several people were wondering who killed King Joffrey. No, it wasn't his uncle, Tyrion, although he was implicated. It was Olenna Tyrell, the matriarch of the Tyrell clan and grandmother to Lady Margaery (played by Natalie Dormer). Actually, scrap that. It was Little Finger's doing (remember him?), and Olenna was simply the "instrument." Also unaware of her part in the murder was Sansa Stark (played by Sophie Turner). The poison used to kill the king was stored in one of the "vials" attached to her necklace, a gift that was given to her by Olenna. It's a complicated web, so it's best to follow the series.
Speaking of Sansa, er Sophie Turner, the actress was spotted attending the season 4 premiere of 'Game of Thrones' in Paris early this month. For the occasion, she chose to go classic by wearing an LBD, but she infused her look with subtle twists by sporting a braided updo and by pairing the dress with flirty peep-toe, t-strap sandals fashioned with a tiny bow detail at the t-bar.
Sophie Turner attends the 'Game of Thrones, Season 4' Paris premiere at Le Grand Rex on April 2, 2014 in Paris, France

Sophie Turner's feet in bow-detailed t-strap heels
We can't say we love the mix she put together, but she didn't look bad either. The outfit was nothing exciting, but the shoes she wore were a totally different case. They looked old-fashioned yet surprisingly sexy and feminine. They're from Christian Louboutin — meet the "Belly Nodo" t-straps.
Christian Louboutin "Belly Nodo" T-Strap Sandals in Black, $895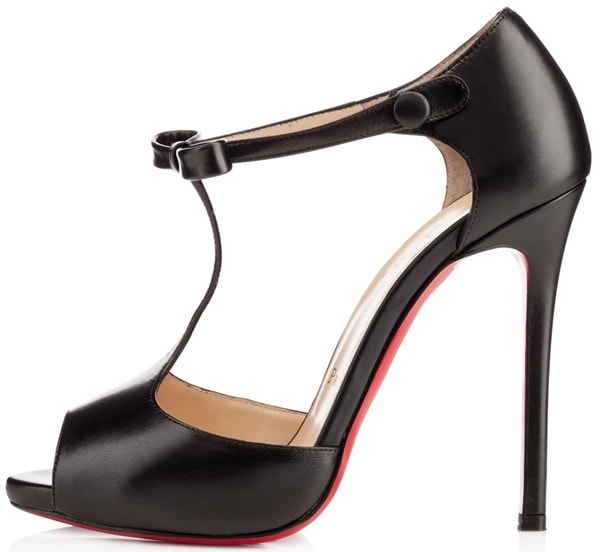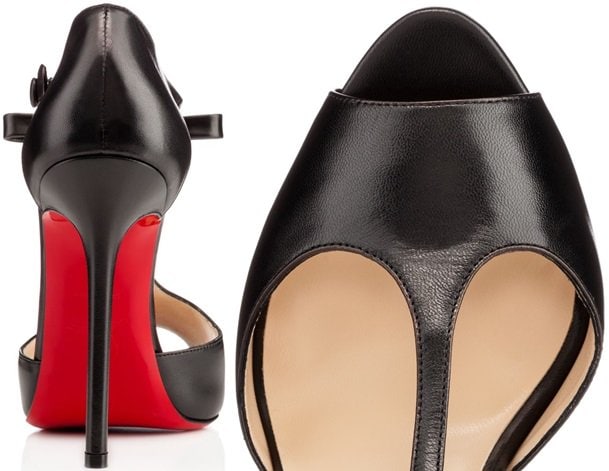 These sandals feature an elegant and demure t-strap silhouette that will remind you a lot of dancing shoes. Only, you really can't dance in them the whole night because the pin-thin heels are 120 mm tall, or a little over 4 inches. They're quite ladylike, especially with the bows that sit delightfully on the ankle straps.
So, do you fancy the 'Belly Nodo' heels? They are also available in white.
Christian Louboutin "Belly Nodo" T-Strap Sandals in White, $895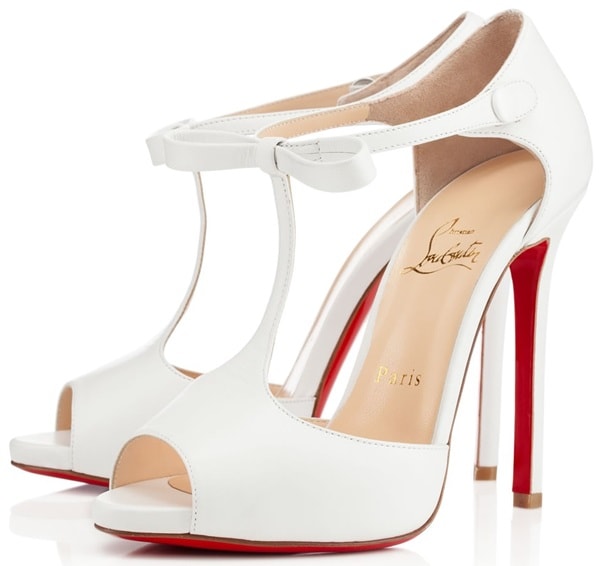 Alternatively, if your budget can't take spending $900 on shoes, you may try the following pocket-friendly styles from Amazon that won't cause too much damage on your wallet. Sadly, these don't come with bows on them:
Geox "D Liz" T-Strap Sandals, $180
Guess "Amity" T-Strap Sandals, $90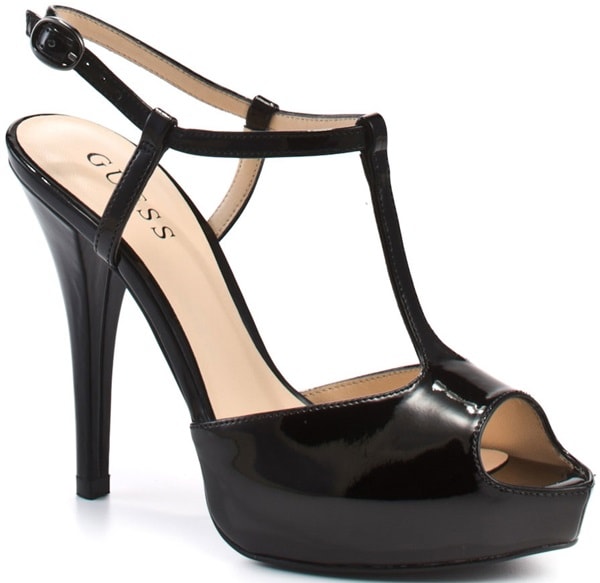 Michael Antonio "Tipton" T-Strap Sandals, $50
Steven "Rita" T-Strap Sandals, $129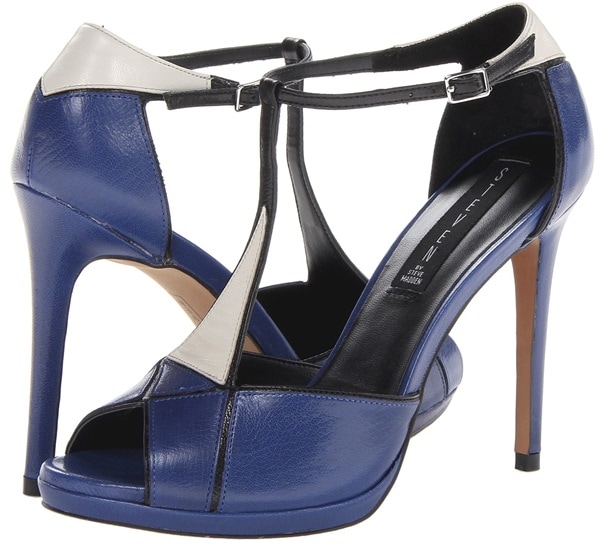 Credit: WENN