Are you wondering what sandals are in style for 2020? This year, spring and summer shoe closets around the world will be filled with effortlessly chic strappy sandals like these affordable two-band slides from Tel Aviv-inspired footwear brand Freedom Moses.
Freedom Moses Spring/Summer 2020 Sandals, $40 – $45 at Shopbop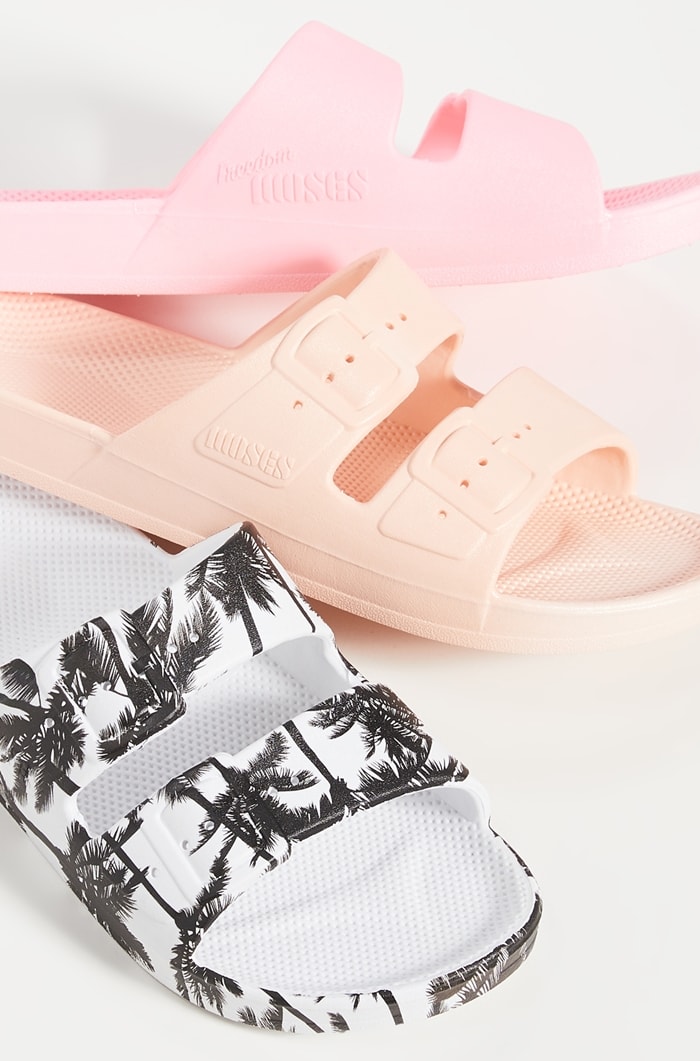 Designed by Paris born designer and entrepreneur, Sarah Gurt, these summer sandals are designed to be worn year-round. She previously designed shoes for brands like Thierry Mugler, Chinese Laundry, Calvin Klein, and Oscar de la Renta.
All shoes from the Israeli footwear company are recyclable, waterproof, washable, animal-friendly, and feature signature scented rubber that smells like milk and honey. A comfy-cute option for warm-weather weekends, you can buy the summer-friendly Freedom Moses sandals at Shopbop.
Black Two Band Slides, $40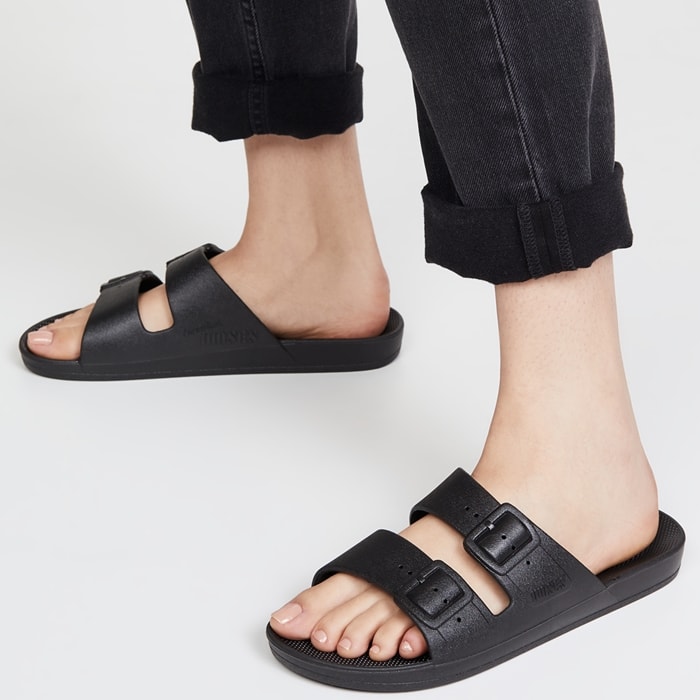 Acid Two Band Slides, $40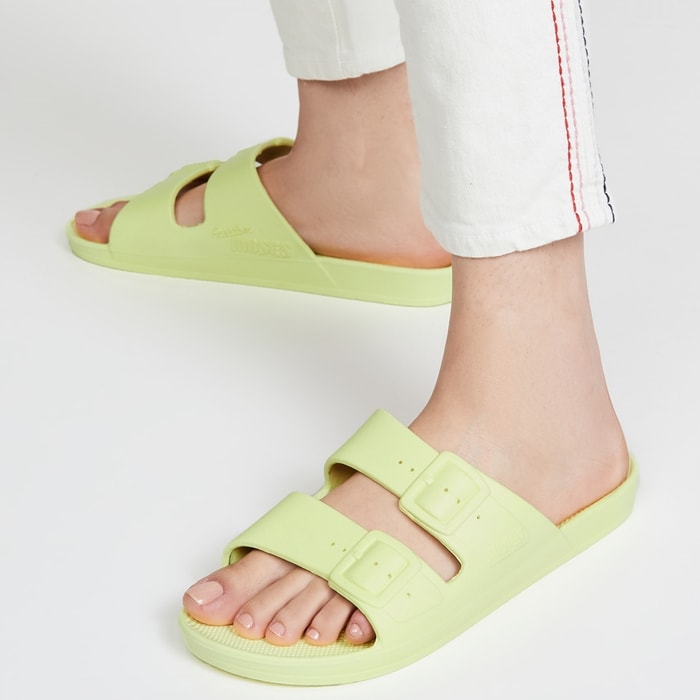 Baby Two Band Slides, $40
Black Splatter Freedom Moses Summer Sandals, $45
Check Pattern Freedom Moses Summer Sandals, $45
Cobra Snakeprint Summer Sandals, $45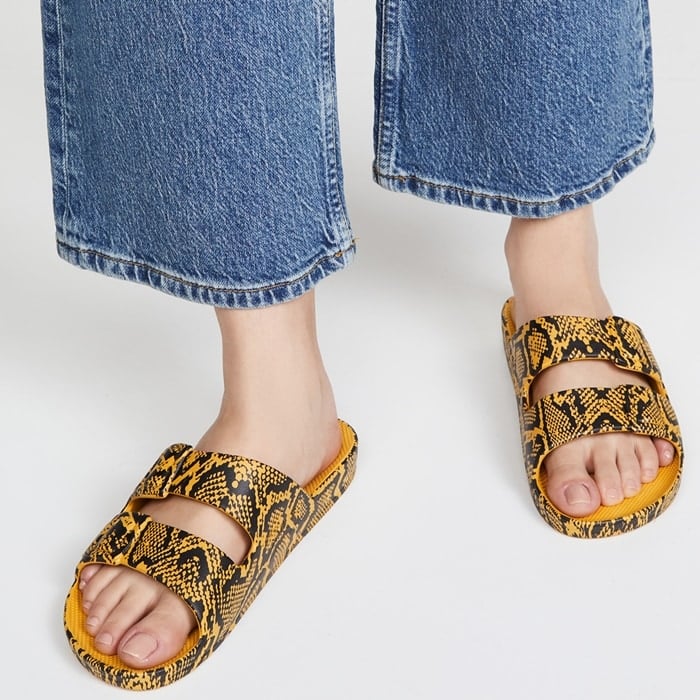 Purple Check Pattern Summer Shoes, $45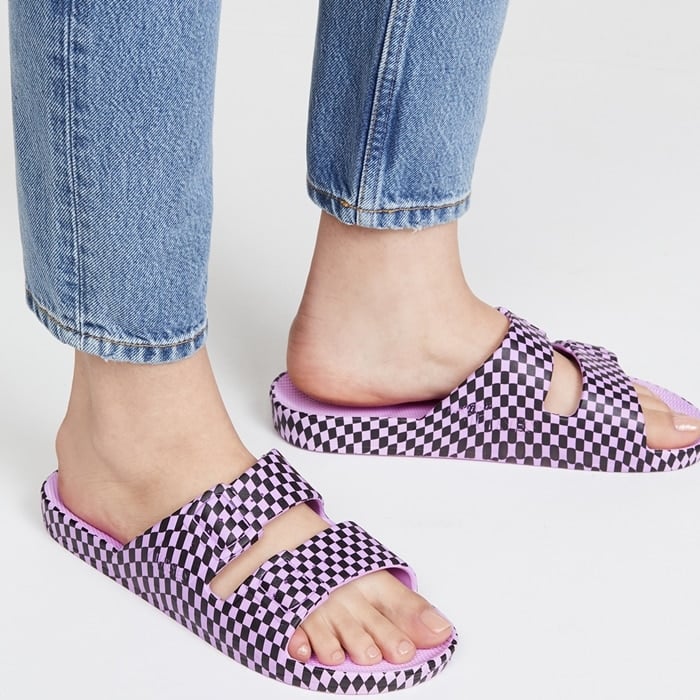 Palm Tree Print Summer Slides, $45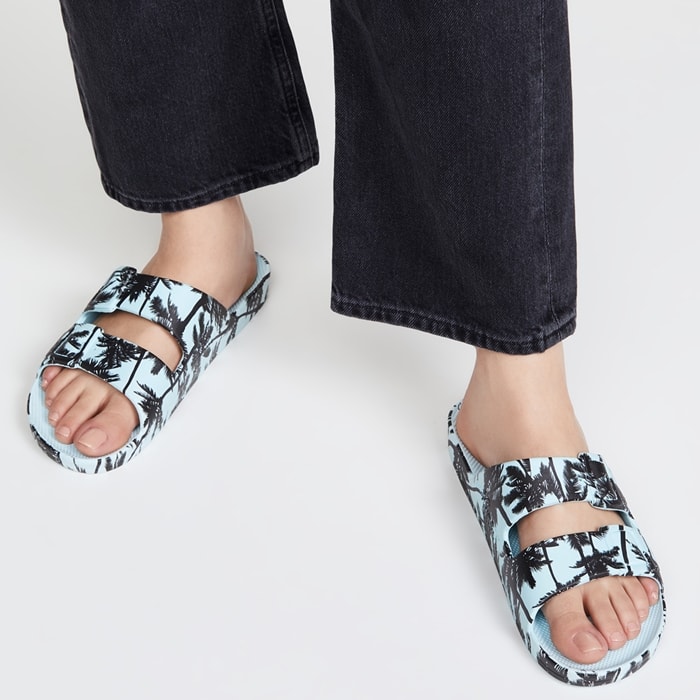 Heart Print Two Band Slides, $45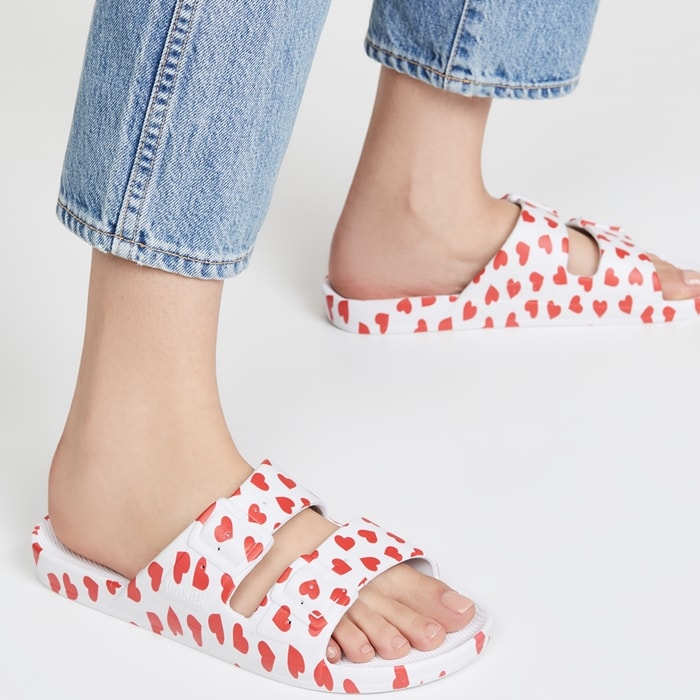 Tie-Die Print Two Band Slides, $45
Pink Leopard Print Two Band Warm-Weather Sandals, $45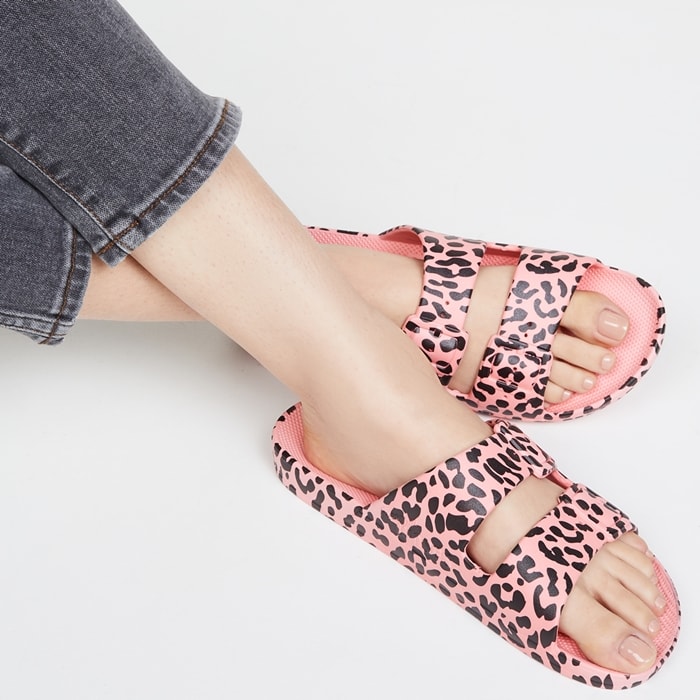 Toffee Leopard Print Two Band Warm-Weather Sandals, $45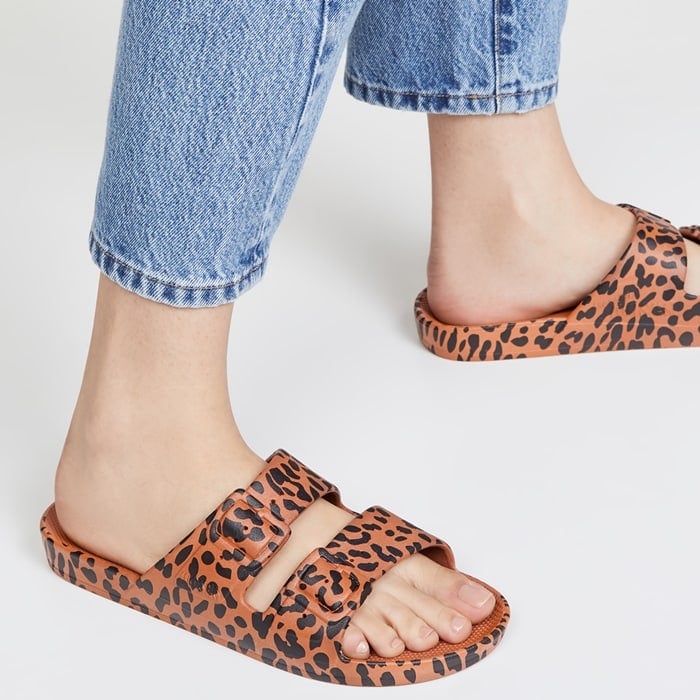 Silver Metallic Two Band Warm-Weather Sandals, $45
Neon Color Two Band Warm-Weather Shoes, $40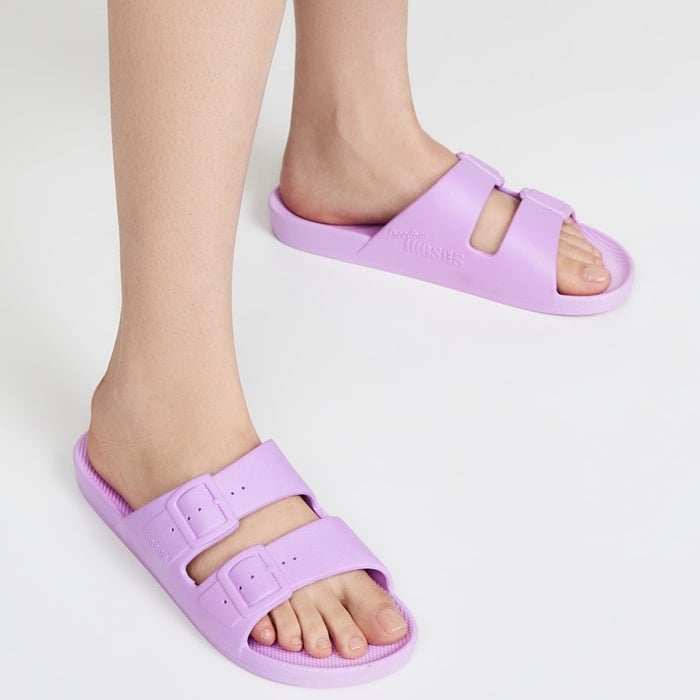 Palm Tree Print Warm-Weather Shoes, $45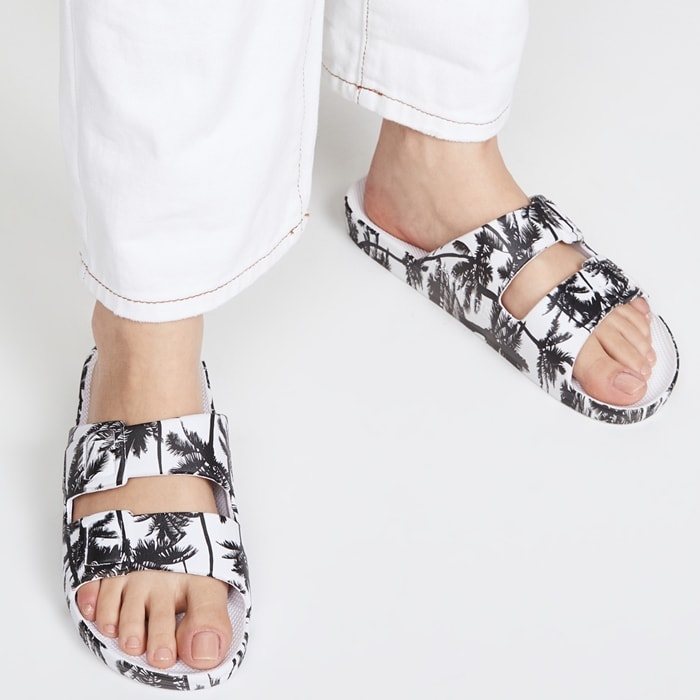 Neon Check Print Warm-Weather Slip-Ons, $45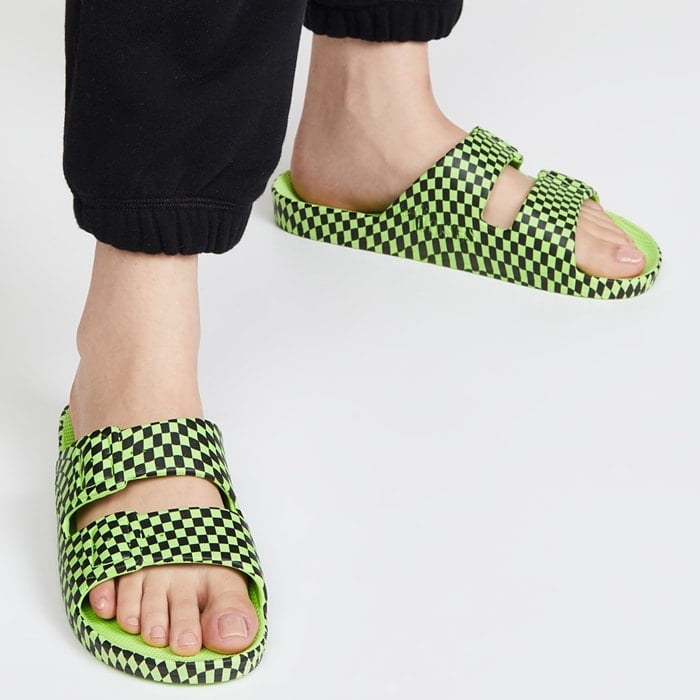 Paisley Print Warm-Weather Slip-Ons, $45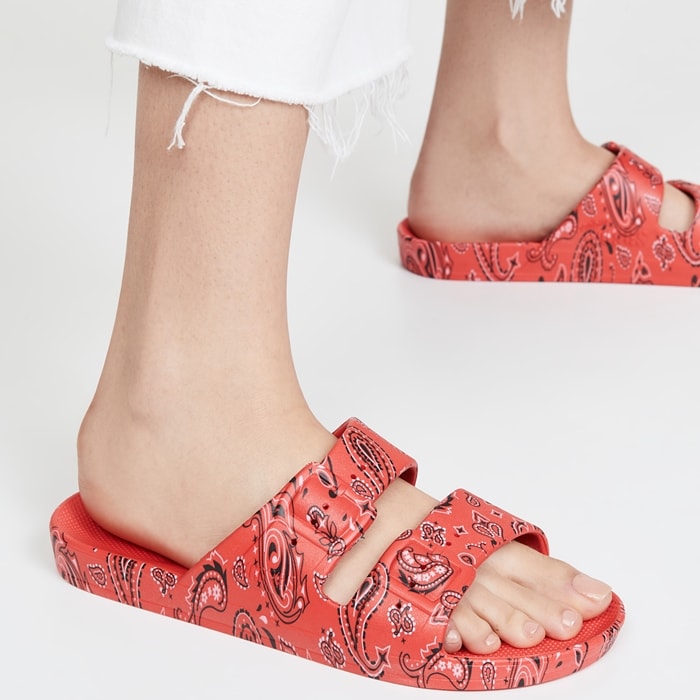 Venus Metallic Summer Slip-Ons, $45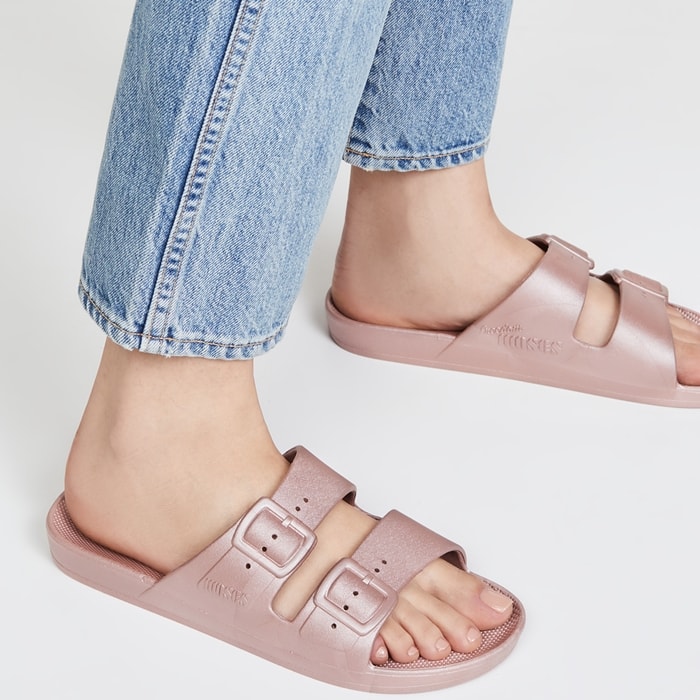 Classic White Summer Slip-Ons, $40