Taylor Swift has long had a reputation for using her personal life as album inspiration. She's also known for hiding hints deep within lyrics, answers during interviews and other appearances, and social media posts.
Her affinity for leaving clues has made sleuths out of her millions of fans, and the Swifties have collectively created theories about nearly every part of the singer's life.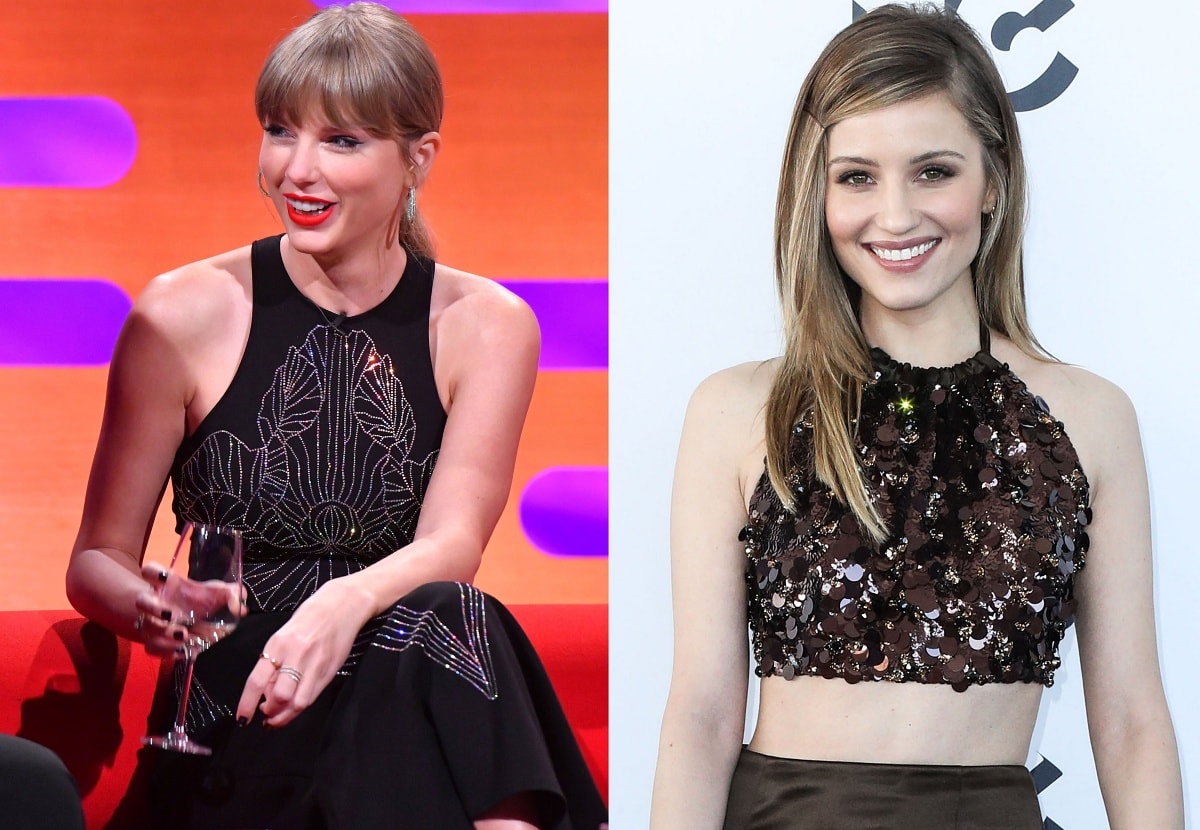 Swifties have long ago speculated the nature of the relationship between Taylor Swift and Dianna Agron, with multiple fan theories and long Twitter threads presenting "proofs" scattered all over the internet (Credit: Matt Crossick / PA Images / INSTARim / Cover Images and Xavier Collin / Image Press Agency)
One of the theories that has long circulated the internet is that Swift is a closeted bisexual who once dated former Glee star Dianna Agron.
Here's everything you need to know about this fandom-led theory:
The Backstory
Dianna Agron and Taylor Swift first met in the early 2010s while Agron was starring in Glee. The two became fast friends, and fans noticed that Agron was mentioned in Swift's music and that the two spent a fair amount of time together, with Swift throwing Agron the occasional party.
Eventually, rumors about the nature of their relationship circulated.
Fans weren't the only ones to notice that Agron and Swift were close. Interviewers such as Jimmy Kimmel addressed the rumors, but the answer to whether they were more than friends was always no.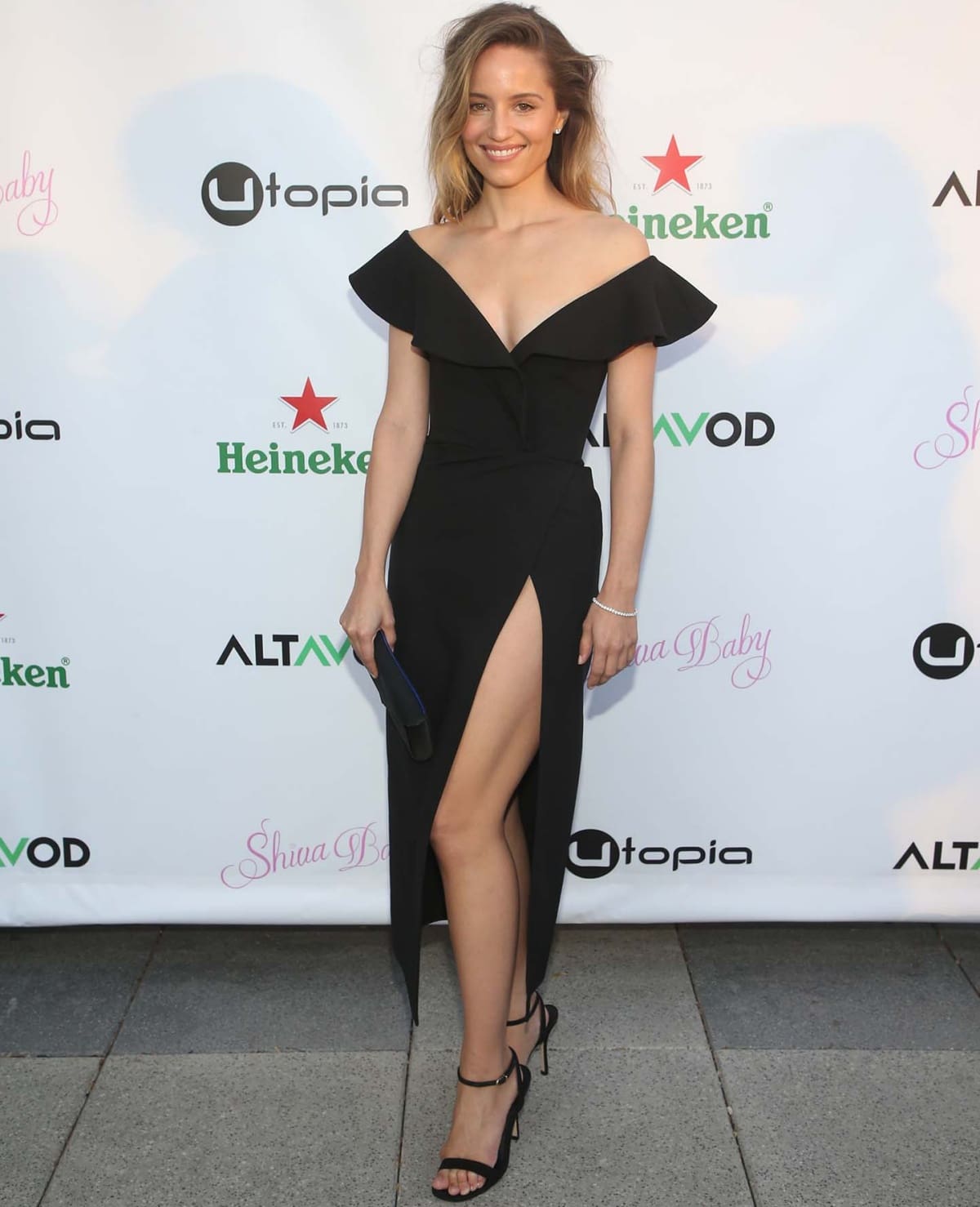 Dianna Agron looking gorgeous in an Oscar de la Renta off-the-shoulder dress with Larroude black suede ankle-strap heels at the premiere of Shiva Baby on April 1, 2021 (Credit: Faye Sadou / Media Punch / INSTARimages)
Swift and Agron were seemingly close friends for a couple of years, but eventually, as eagle-eyed fans noticed, the two stopped spending as much time together, leading said fans to wonder what had caused the rift.
What Started the Theory
Taylor Swift fans investigated the dissolution of her friendship with Dianna Agron using the strongest piece of evidence they have at their disposal: Swift's music.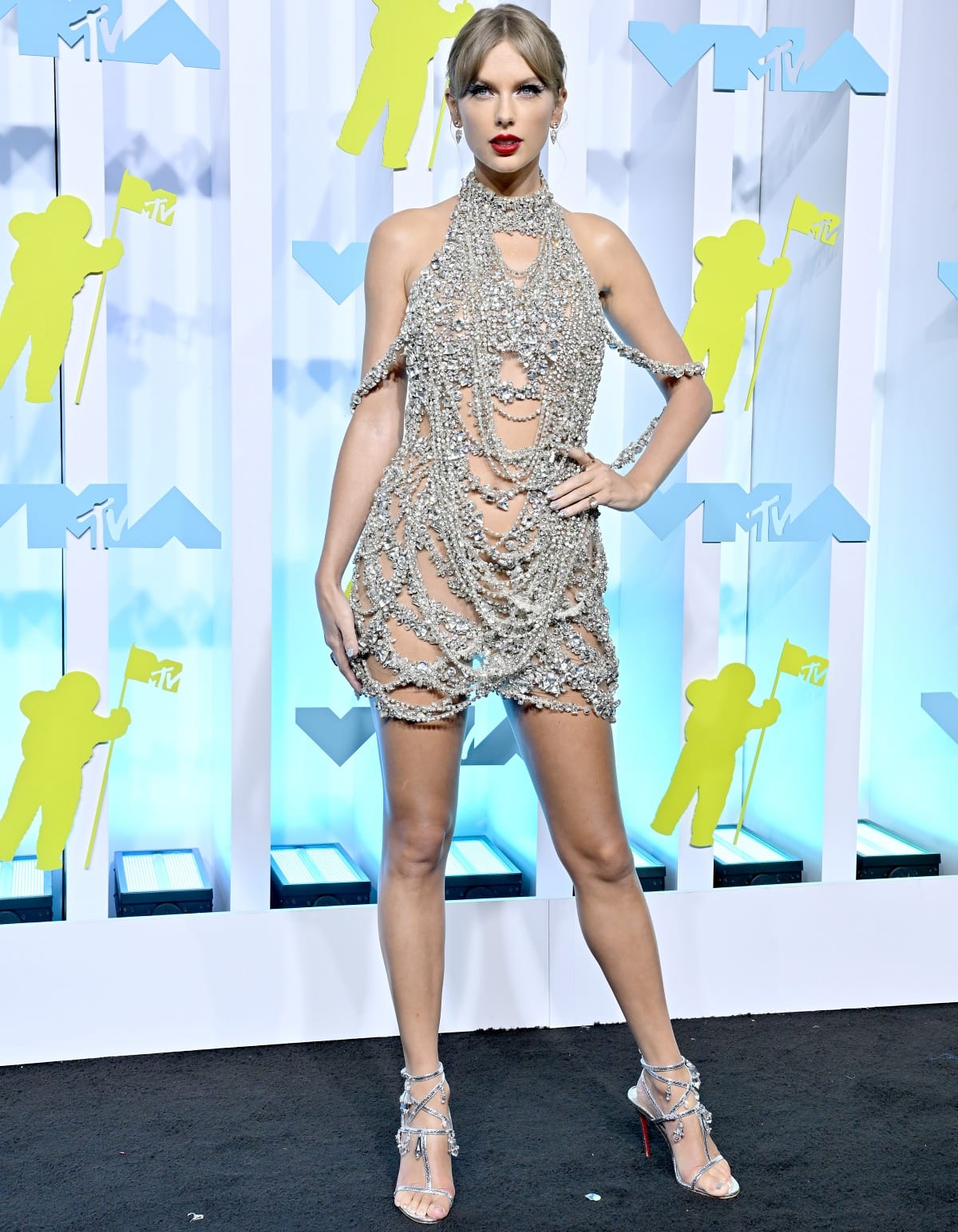 Also in Oscar de la Renta, Taylor Swift stunned in a crystal-embellished naked dress with Christian Louboutin custom metallic heels at the 2022 MTV Video Music Awards (Credit: BauerGriffin / INSTARimages / Cover Images)
One song, Wonderland, from Swift's album 1989, is purported by fans to be about her alleged relationship with Agron. Some lyrics that supposedly serve as evidence include:
"It's 2 A.M. in my room / headlights pass the window pane / I think of you" supposedly refers to the late nights Swift and Agron spent together after the latter finished filming episodes of Glee.
"I left a note on the door with a joke we made" is assertedly in reference to a note Swift left on Agron's door, which read: "i'm a little kitten and i need to nurse because i'm a runt and i'm likely to fall victim to predators."
"We fell down the rabbit hole" is an alleged reference to Alice in Wonderland, Agron's favorite movie, as well as a tattoo on Agron's hip that she has now removed for unknown reasons.
Further Theory Tinder
This theory's fire burns brighter thanks to other relationships of Taylor Swift's that have caused fans to question her sexuality.
For many years, one of Swift's best friends was model Karlie Kloss. She used to be a part of Swift's infamous squad, which also includes big-name stars in several industries, such as Selena Gomez, Cara Delevingne, Hailee Steinfeld, and Martha Hunt.
Taylor Swift and Karlie Kloss, who had a highly-publicized friendship that resulted in an ill-fated relationship, were seen taking a stroll together in New York City on April 3, 2014 (Credit: ACE / INFphoto)
The pair had an ill-fated friendship similar to that of Swift and Agron's, which seemed to have the same curt ending.
Though Taylor Swift has never addressed her sexuality point blank, she has only publicly dated men, and she has been in a romantic relationship with actor Joe Alwyn since 2017.
However, Swift has been an outspoken LGBTQIA+ ally. She even dedicated her song You Need to Calm Down to members of its community.
View this post on Instagram