Selena Gomez fronts the December 2022 issue of Rolling Stone magazine and opens up about her Apple TV+ documentary, My Mind & Me. She talks about what it means for her to show her vulnerable side and share her darkest moments captured on film.
View this post on Instagram
The documentary, which premiered on Apple TV+ on November 4, is as raw as it gets.
In the Rolling Stone article, writer Alex Morris stated, "Any preliminary ideas that this might be a puff piece or vanity project are shattered five minutes in, when the mental anguish that caused Gomez to cancel her 2016 Revival tour early and check herself into a treatment facility is on full, painful, tearful display."
Morris added: "The cameras do not stop rolling, and the next hour-plus provides one of the least sugarcoated explorations of mental illness one is likely to find on film."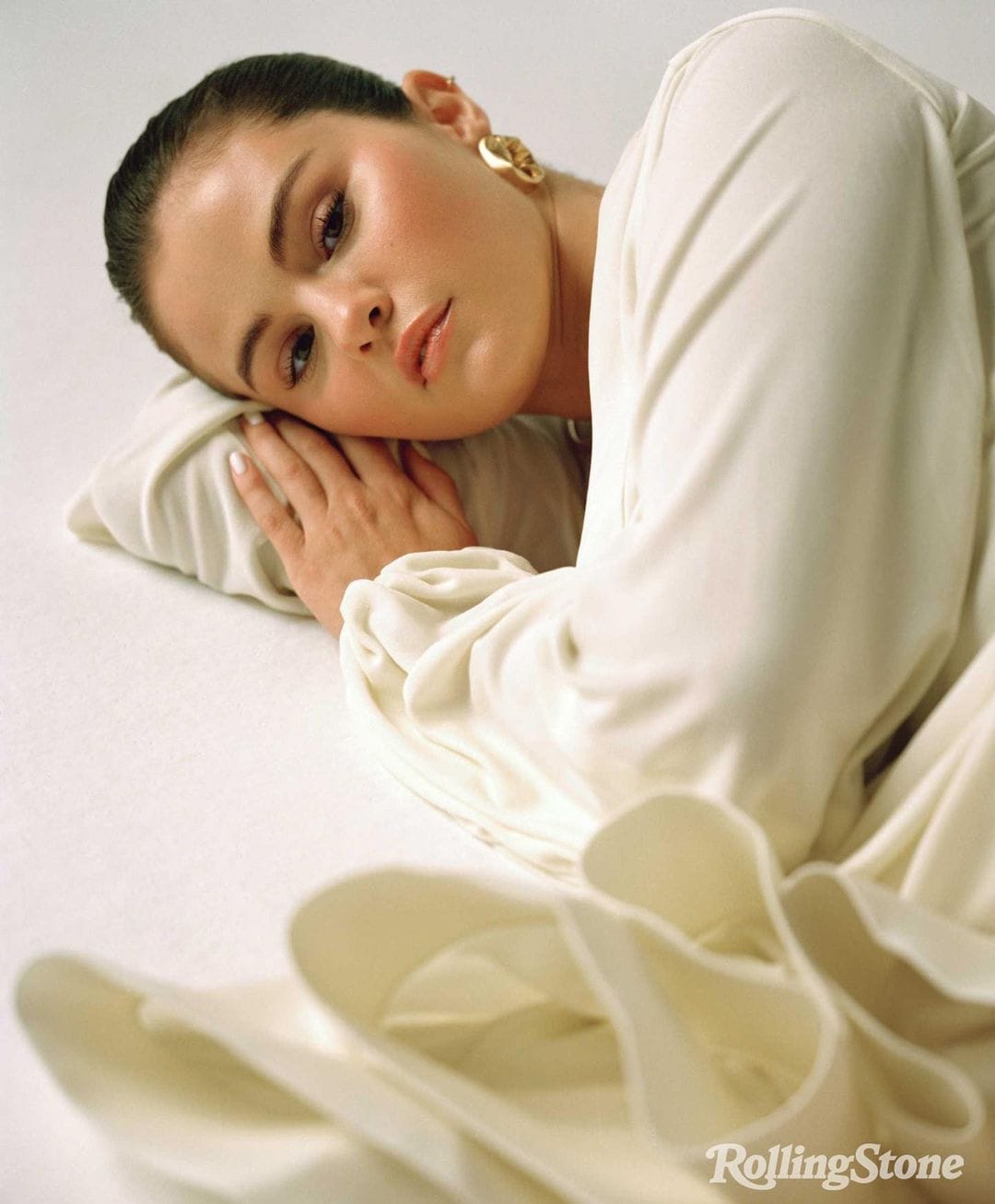 Selena Gomez photographed by Amanda Charchian for Rolling Stone's December 2022 Issue
Due to the nature of the project and the content of the film, Gomez was understandably hesitant to sign off on the documentary's release.
"I'm just so nervous," she said. "Because I have the platform I have, it's kind of like I'm sacrificing myself a little bit for a greater purpose. I don't want that to sound dramatic, but I almost wasn't going to put this out. God's honest truth, a few weeks ago, I wasn't sure I could do it."
Truth or Dare
Director Alek Keshishian, who's known for directing 1991's Madonna: Truth or Dare and Gomez's own music video for Hands to Myself, was behind the camera during the darkest years of Gomez's life.
"I told her, 'For me to do this, you would need to give me full access to everything,'" Keshishian shared. "And she said, 'No, no, I'll give it to you.' And I said, 'Well, you're 24. I want to make sure you're OK with what you're promising.' We had a trial run, and she stayed true to her word. She let me have access to film everything."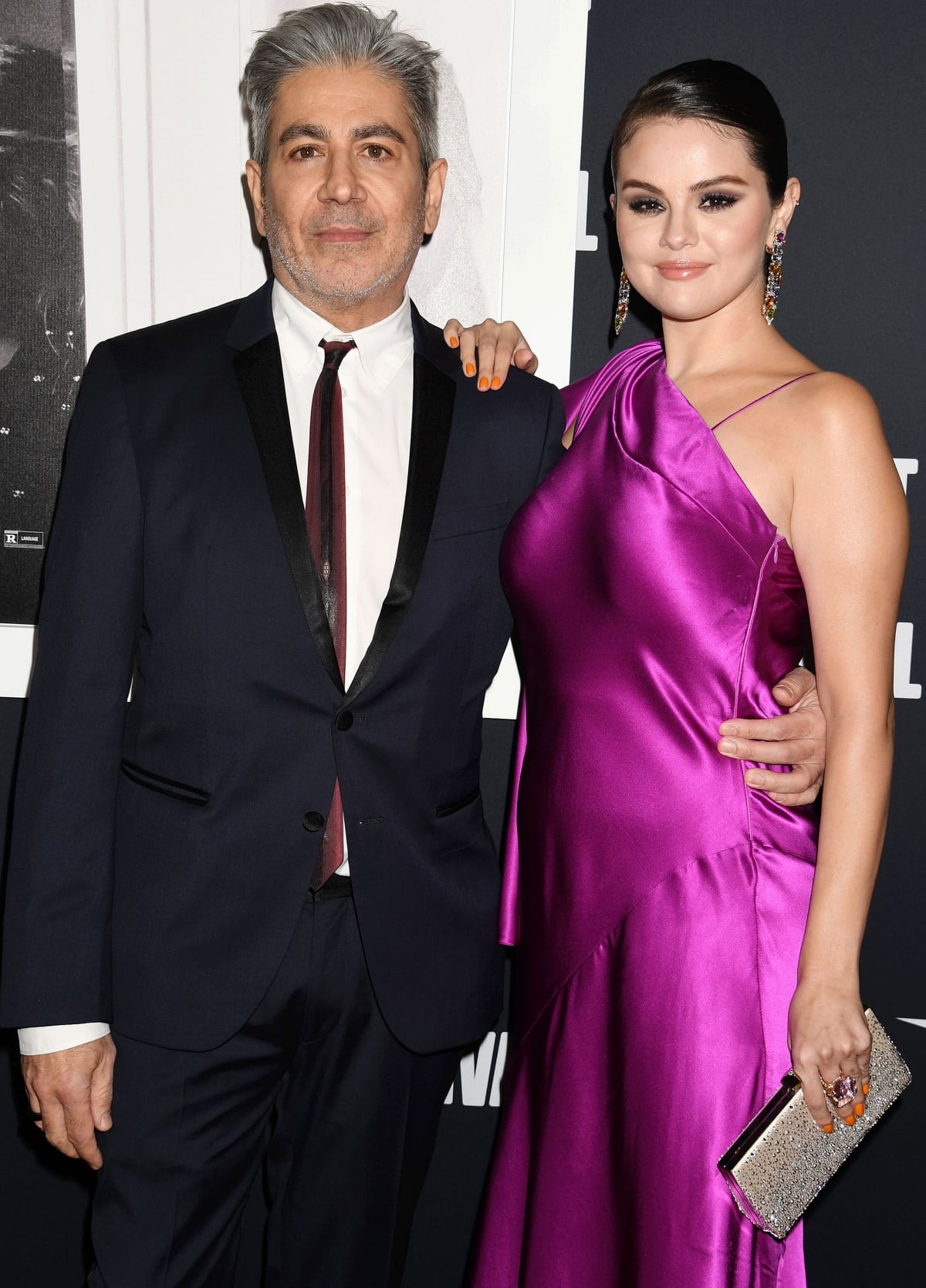 Director Alek Keshishian and Selena Gomez at the Los Angeles premiere of My Mind & Me on November 3, 2022 (Credit: PAPIXS / INSTARimages / Cover Images)
Keshishian truly meant everything, as the documentary gives the public access to view "some pretty serious stuff."
The Only Murders in the Building actress spoke candidly with writer Alex Morris in the Rolling Stone article about what has been going on with her life.
"I'm going to be very open with everybody about this: I've been to four treatment centers," Gomez began. "I think when I started hitting my early twenties is when it started to get really dark, when I started to feel like I was not in control of what I was feeling, whether that was really great or really bad."
Gomez also mentioned Taylor Swift as her "only friend in the industry" and how she felt like she didn't belong. "I felt the presence of everyone around me living full lives. I had this position, and I was really happy, but … was I? Do these materialistic things make me happy?"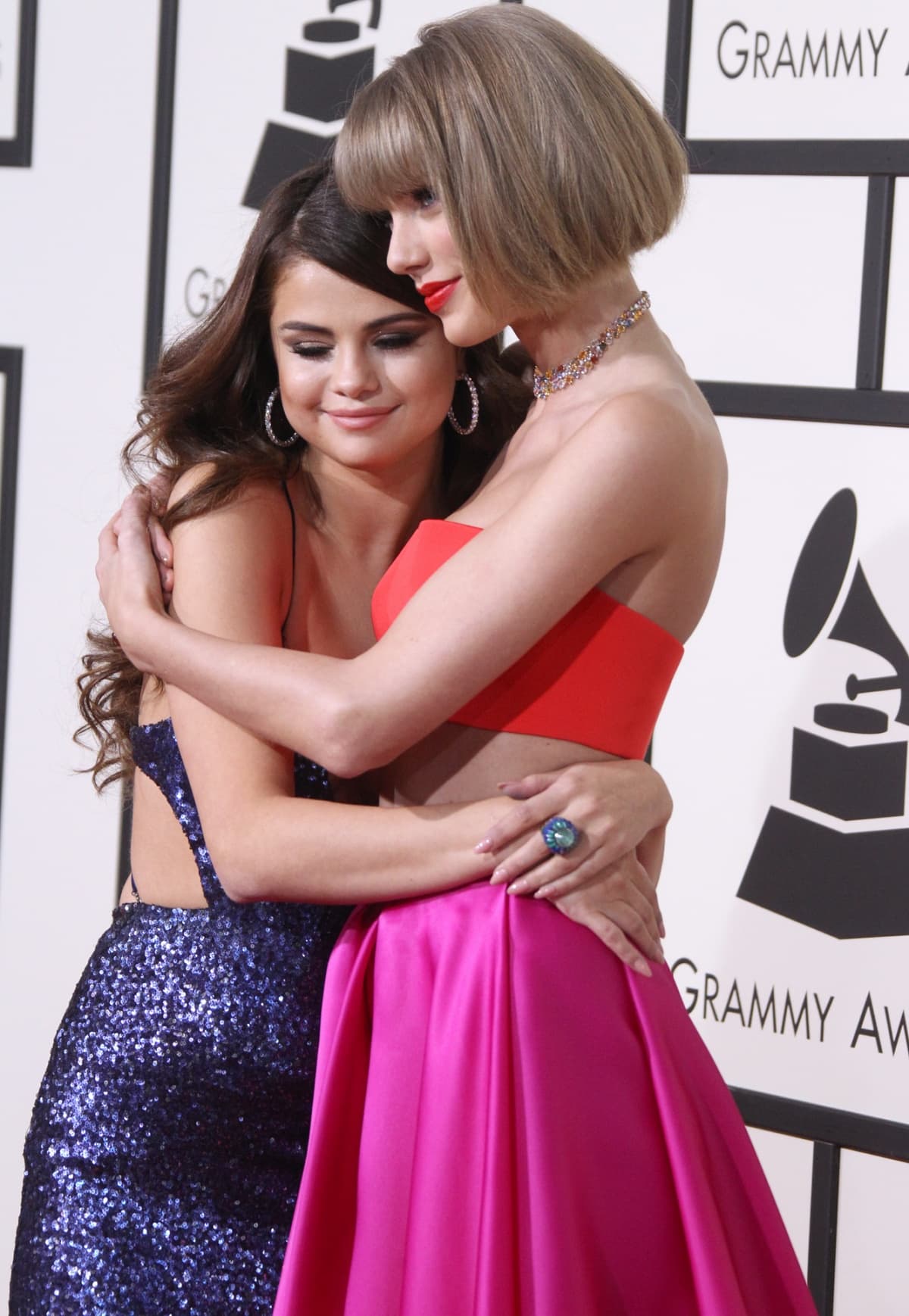 Selena Gomez considers Taylor Swift as her "only friend in the industry" (Credit: INFphoto)
"I just didn't like who I was, because I didn't know who I was," she revealed.
Philanthropy and Public Service
In addition to her mental breakdown and stints in several treatment centers, Gomez also had a life-threatening lupus flare-up that needed her to get a kidney transplant. She was also diagnosed with bipolar disorder and was on several medications until a psychiatrist stepped in to guide her.
Aside from that, she also had to cancel a major tour and had to go through highly-publicized breakups with two of the most prominent names in the music industry: Justin Bieber and The Weeknd.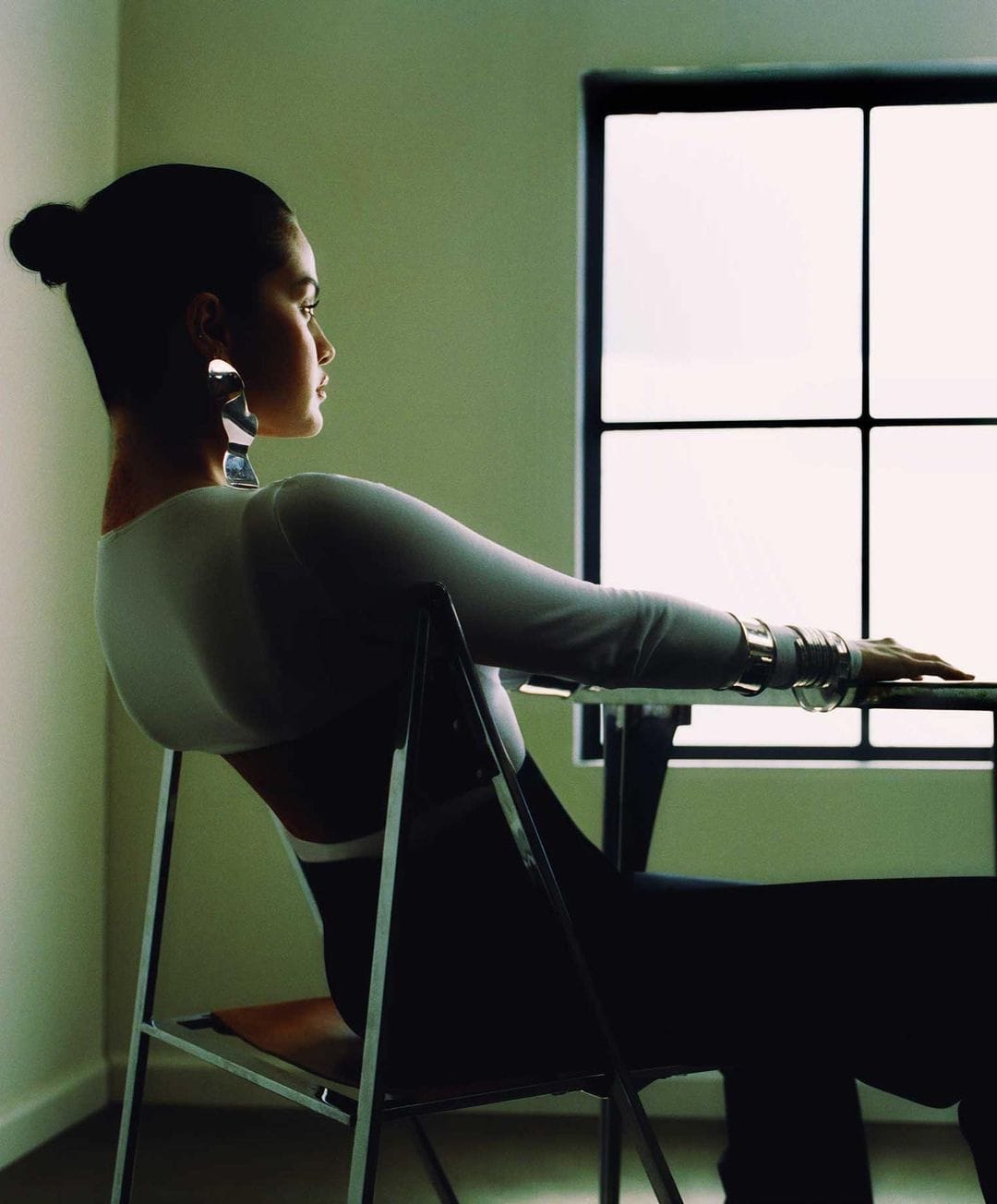 Selena Gomez photographed by Amanda Charchian for Rolling Stone's December 2022 Issue
There was a lot on her plate, and she understandably had to step back from it all and disappear for a while.
So what helped?
The answer is philanthropy.
Morris wrote that Gomez "started caring about politics" and co-executive-produced projects that highlighted real-life issues like Living Undocumented and 13 Reasons Why, both of which are on Netflix.
The article also mentioned Gomez's Rare Impact Fund, "whose goal is to raise $100 million to do such things as provide a mental-health curriculum in American schools and combat the stigma against mental illness that can keep people from seeking help."
View this post on Instagram
Gomez even worked alongside Surgeon General Vivek Murthy after visiting the White House earlier this year.
"There's something very powerful in what she's doing, not just for other people, but for Selena herself," Murthy told Morris. "When you struggle with mental-health concerns, it can erode your sense of self, your own self-esteem, and then it makes it harder and harder to reach out to other people, and so you enter this downward spiral of loneliness and isolation."
In the end, Murthy declared: "Service has the power to break that cycle."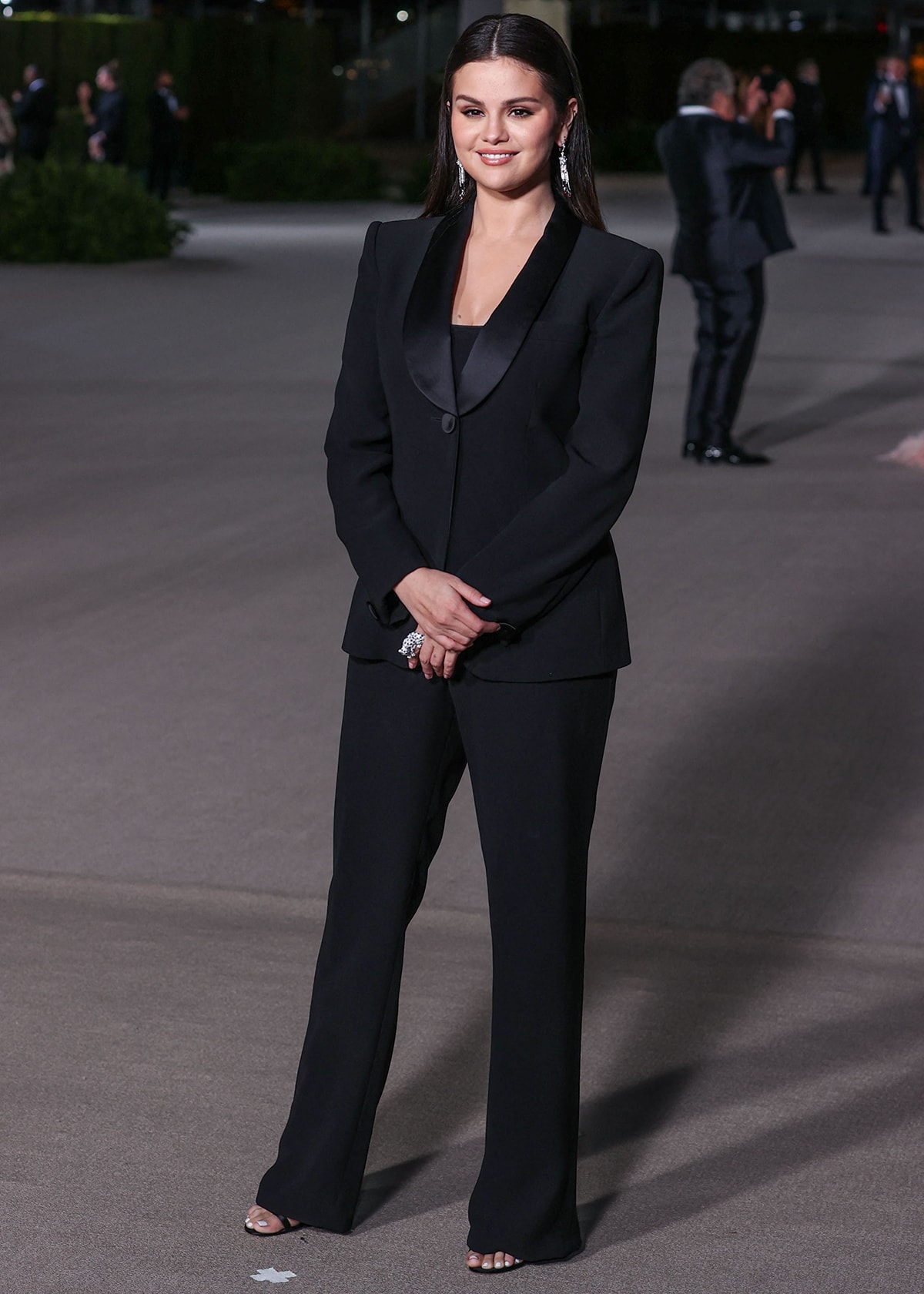 Selena Gomez at the 2nd Annual Academy Museum of Motion Pictures Gala on October 15, 2022 (Credit: Xavier Collin / ABACA / INSTARimages / Cover Images)
Everything Happens for a Reason
"I know it has a big message, but am I the right person to bring it to light? I don't know," Gomez pondered. "I wanted someone to say, 'Selena, this is too intense.' But everyone was like, 'I'm really moved, but are you ready to do this? And are you comfortable?'"
After witnessing the emotional impact that the documentary had on the first audience on an Apple TV+ screening, Gomez finally signed off on its release. "I was like, 'OK, if I can just do that for one person, imagine what it could do.'"
Selena Gomez at the premiere of My Mind & Me during the 2022 AFI Fest Film Festival on November 3, 2022 (Credit: PAPIXS / INSTARimages / Cover Images)
Gomez added that it makes her proud to be "talking about things that matter." She said that she always reminds herself "that there's a reason I'm here. It sounds really cheesy when I say it sometimes, but I truly don't know how else I'd be here, simply based on the medical stuff and balances in my head and conversations I'd had with myself [that were] really dark."
My Mind and Me
Ahead of the premiere of her documentary, Gomez dropped a song that shares the title of the film and serves as its musical counterpart.
Co-written with production team Monsters and Strangerz, the song is a reflection of her current mental state and her desire to communicate to other people that it's okay to not be okay.
"'My Mind and Me'" is a little sad," Gomez said, "but it's also a really nice way of putting a button on the documentary part of life, and then it'll just be fun stories of me living my life and going on dates and having conversations with myself."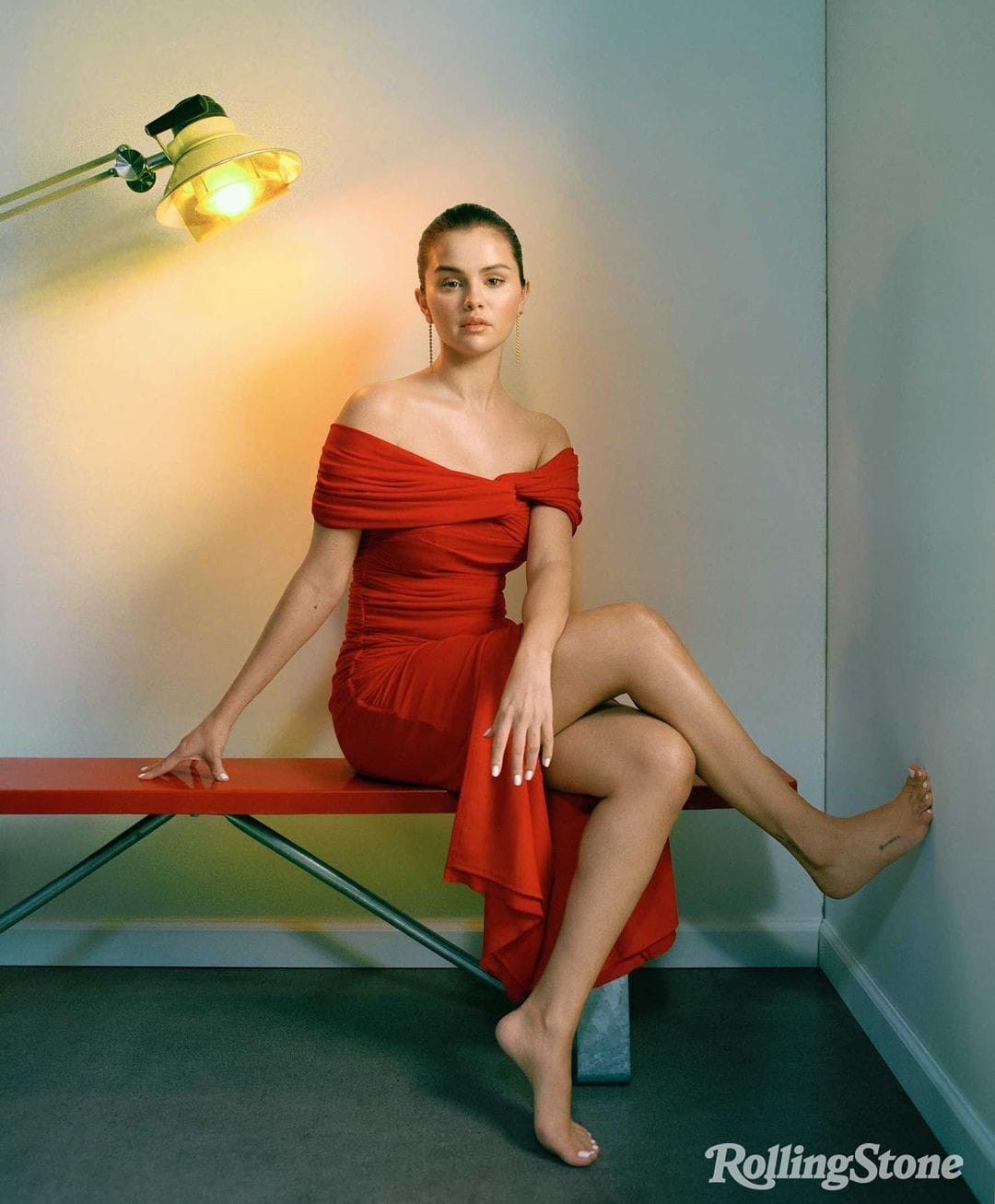 Selena Gomez photographed by Amanda Charchian for Rolling Stone's December 2022 Issue
It is one of 24 songs that already exist and ready to be part of her upcoming album. She still plans on writing several more and hopefully begin recording before the end of the year.
Gomez mused, "I feel like it's going to be an album that's like, 'Oh, she's not in that place anymore; she's actually just living life.'"
Real Life Is Happening
Recovery isn't linear. There is no button for a do-over or a magical cure for mental illness. And Gomez is aware of that.
"I don't have another reinvention story," she told Morris. "I'm 30, and I'm going to go through moments in my life."
Gomez added: "I remind myself that I wouldn't be here if it wasn't for the psychotic break, if it wasn't for my lupus, if it wasn't for my diagnosis. I think I would just probably be another annoying entity that just wants to wear nice clothes all the time. I'm depressed thinking about who I would be."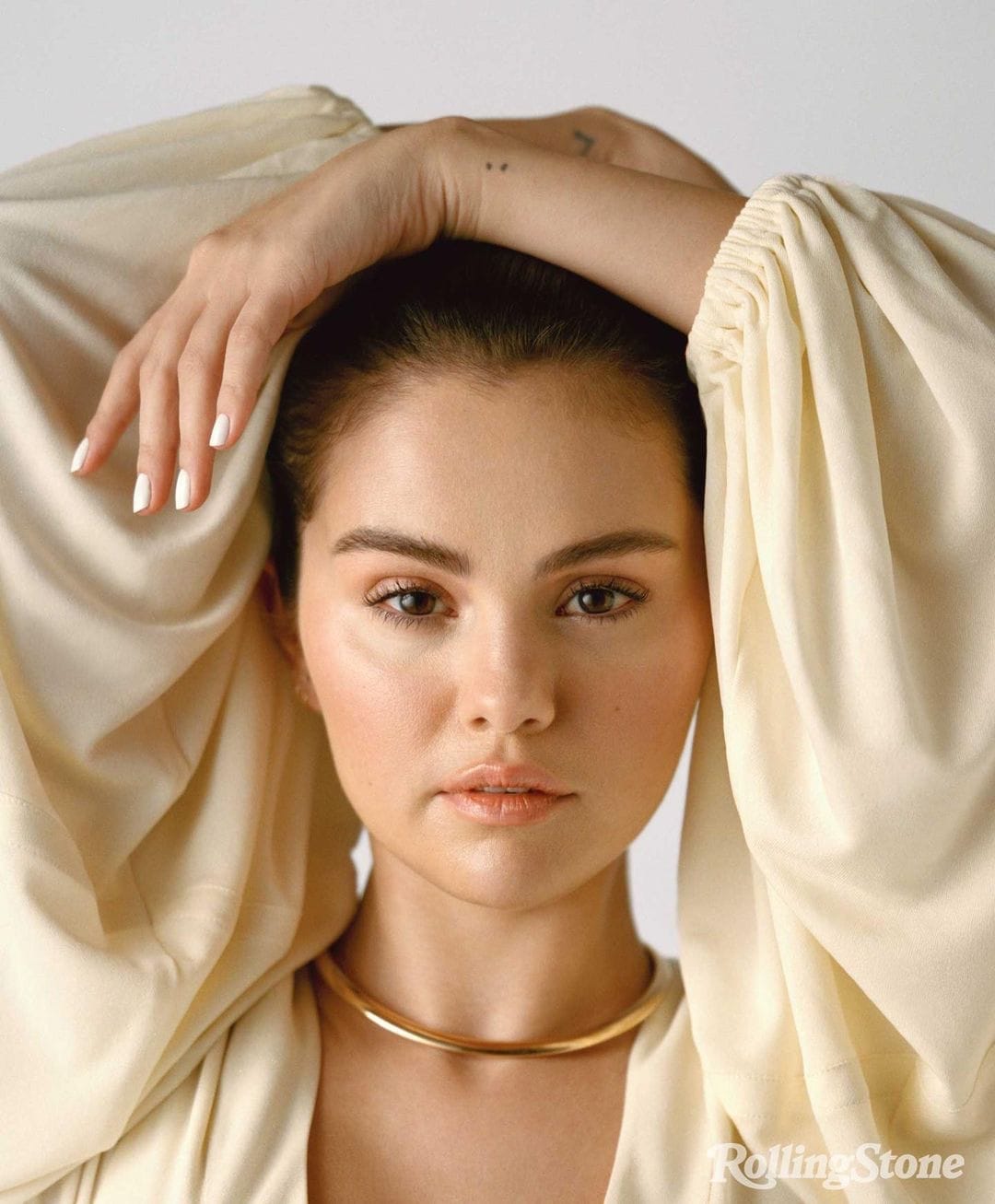 Selena Gomez photographed by Amanda Charchian for Rolling Stone's December 2022 Issue
Morris wrote that Gomez sometimes listens to the Adele song where she sings, "I hope I learn to get over myself." Gomez interjected, "And I'm like, 'Yes, real life is happening. Real life is happening.'"
In September, Hailey Bieber mentioned in the Call Her Daddy podcast about the hate and constant online bullying she gets from Selena Gomez fans.
Gomez turned to TikTok to advocate kindness. In her interview for Rolling Stone, she said, "I was like, I'm just going to say, 'Everybody be kind to each other. Everybody just focus on what's going on in the real world.'"
A few weeks after that, a photo surfaced of Hailey Bieber and Selena Gomez showing everyone what kindness looks like.
View this post on Instagram
Retreat
So what's next for Selena Gomez?
She'll promote her documentary, write songs, record her album, continue advocating kindness, then "simply retreat."
As she put it in the interview, "This is probably the most you'll hear about me for a while. I want this to come out, but I also want this behind me. Every now and then it's important to just disappear."
View this post on Instagram