2023 is off to a good start for power couple Chrissy Teigen and John Legend.
Chrissy Teigen and John Legend are having a wonderful and blessed 2023 thanks to a new addition to their family (Credit: BauerGriffin / INSTARimages / Cover Images)
For starters, they welcomed a new addition to their growing family in January of this year – a lovely baby daughter named Esti Maxine.
It's been a struggle for the family, who had to suffer through losing an unborn son, and for Chrissy Teigen to go on another in vitro fertilization cycle in hopes of conceiving another baby. With her sobriety journey and finally completing her IVF egg retrieval in 2022, the model and cookbook author felt better and healthier than ever.
All the stars aligned for Chrissy Teigen and John Legend because they were finally blessed with a darling new addition to their family, making 2023 the best year ever for the couple.
View this post on Instagram
In an Instagram post by Chrissy Teigen, she wrote that her husband, John Legend, "sheds nightly tears of joy seeing Luna and Miles so full of love."
As if that wasn't enough, John Legend also shared a sweet photo of his beautiful dates on Valentine's Day on his Instagram account.
The couple is brimming with love and happiness, and there's no better way to show it than with an adorable video of the pair giving their baby daughter a sandwich kiss.
View this post on Instagram
In a video posted by Chrissy Teigen on her Instagram, baby Esti is seen sandwiched between her parents.
While Chrissy and John were clad in matching black, Esti stood out in her cute little pink outfit. The couple gave their six-week-old baby a resounding kiss on both cheeks, resulting in an adorable noise from Esti and a shared laugh from the couple towards the end.
John Legend recently spoke to People about how much he admires his wife and the way she's recovering from a caesarean delivery. "There's still a lot of recovery, but she's doing great with it. She's so smart and strong and women go through a lot to bring life into the world and I'm always in awe of her for that."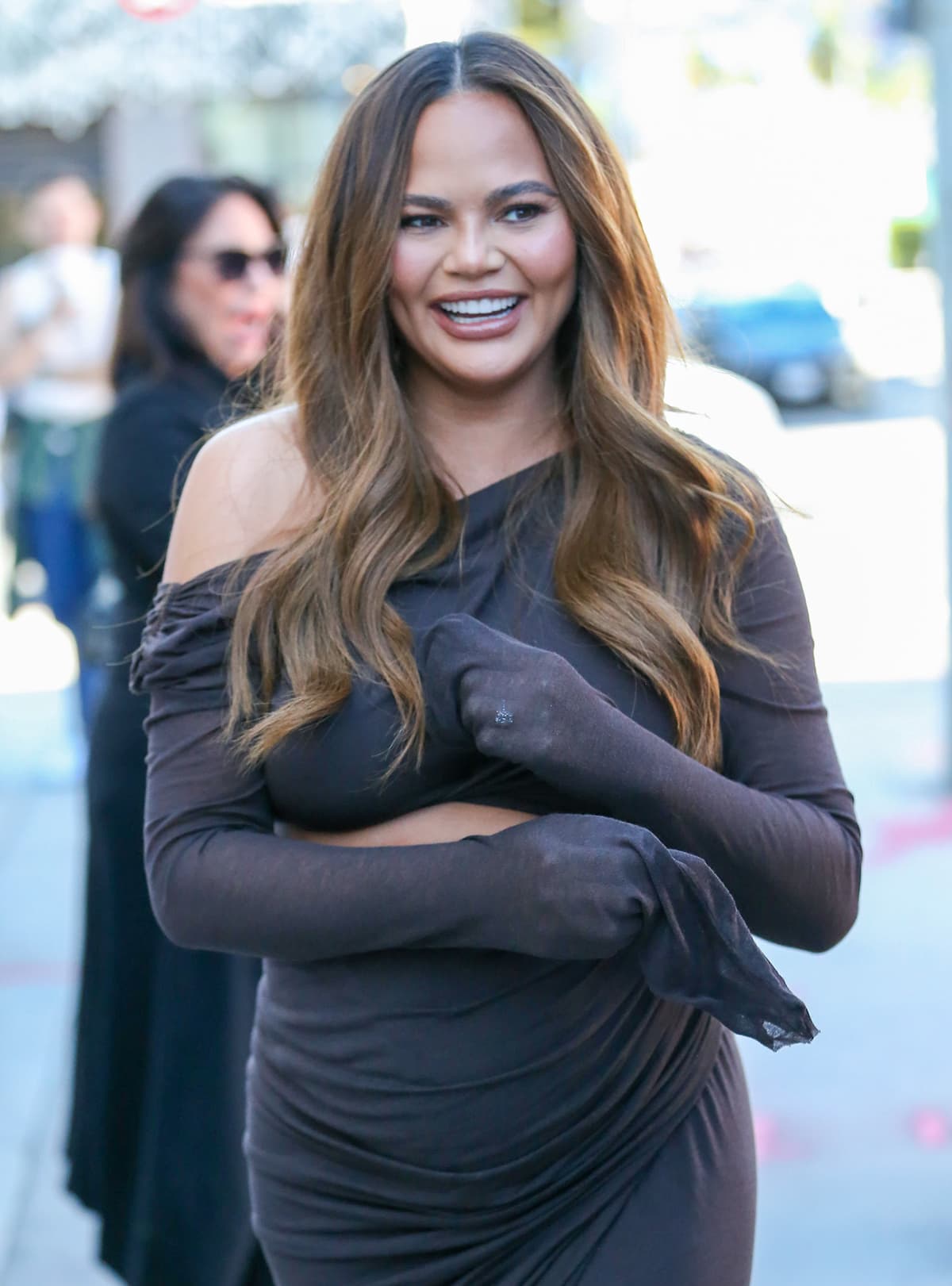 Chrissy Teigen is recovering from the caesarean delivery of their baby daughter Esti Maxine on January 13, 2023 (Credit: BauerGriffin / INSTARimages / Cover Images)
In addition to baby Esti, John and Chrissy are parents to six-year-old Luna and four-year-old Miles.
"[It's] very exciting," the 44-year-old award-winning musician said. He added that his "older kids are doing so well with her and [it] just fills the house up with more love."
When asked about being a dad of three kids, John proudly said that he and 37-year-old Chrissy Teigen are "more comfortable with [themselves] and [their] parenting style."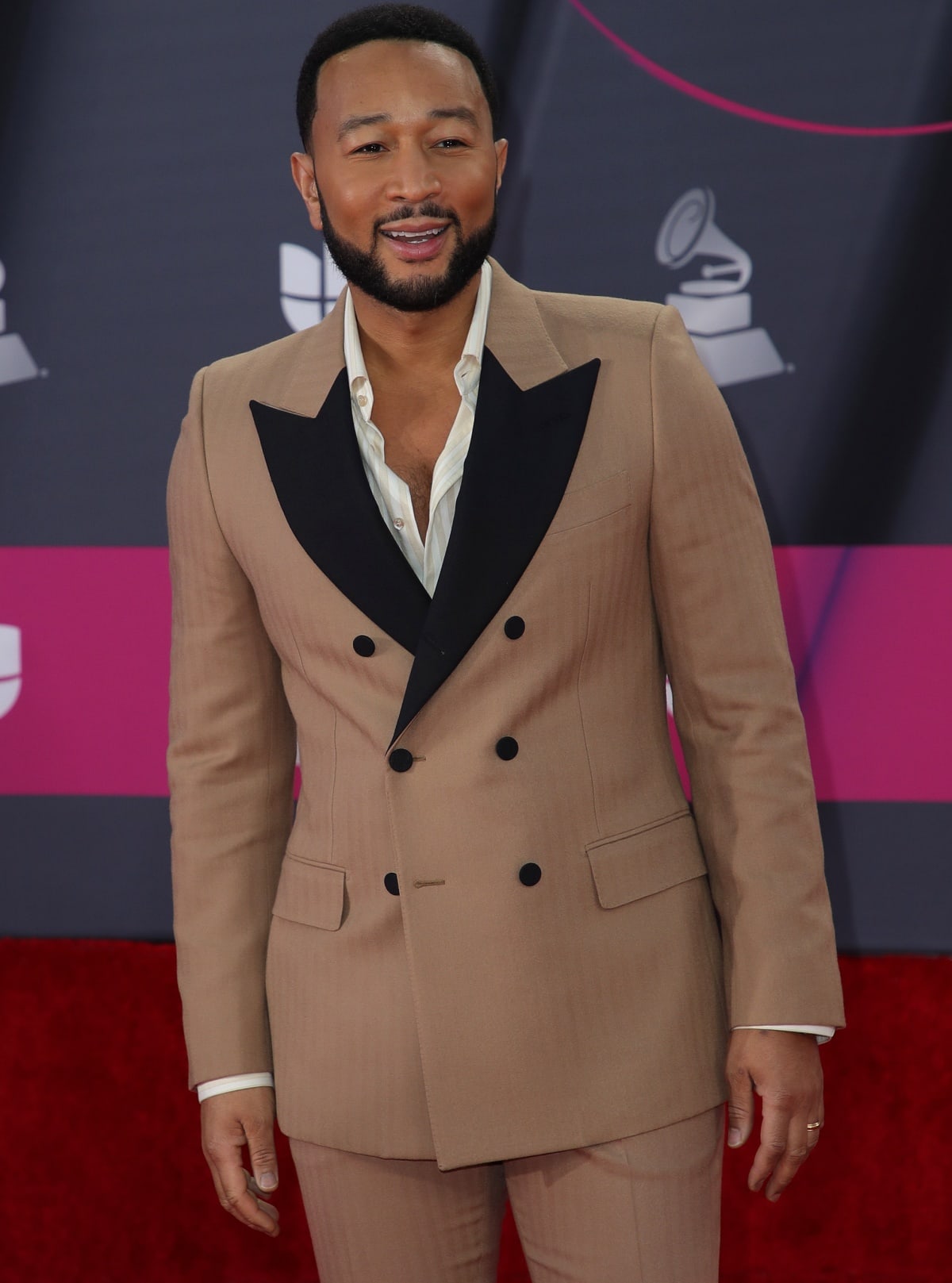 John Legend is confident about his and wife Chrissy Teigen's parenting style and are finally more comfortable about themselves (Credit: Brandi Benton / Startraksphoto / Cover Images)
He continued, "I think we're just more comfortable being parents now. So dare I say, it's easier."