With her new zombie romance movie, Warm Bodies, to promote, Teresa Palmer flew up to Toronto, Canada on Monday for an interview on Much Music's New.Music.Live.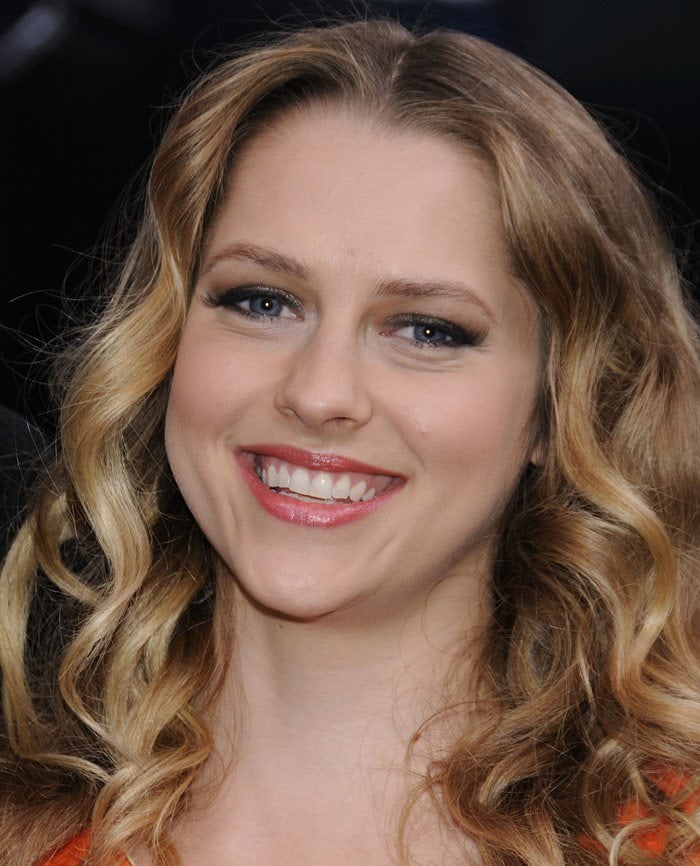 Teresa Palmer wears her curly hair down for an appearance on Much Music's New.Music.Live. (often called NML) television show in Toronto on January 21, 2013
In the 2013 American paranormal romantic zombie comedy film, she portrays Julie Grigio, the daughter of General Grigio (John Malkovich) and his deceased wife Audrey.
Based on Isaac Marion's novel of the same name that you can purchase on Amazon, the book is inspired by Shakespeare's Romeo and Juliet.
Teresa Palmer is surrounded by zombies at a promotional event for Warm Bodies in London on January 18, 2013
How old was Teresa Palmer as Julie Grigio in Warm Bodies?
While Julie Grigio is 19-years-old in the book, Teresa Palmer was 26-years-old when attending the world premiere of World Bodies at Cinema Adriano in Rome, Italy, on January 16, 2013.
Born on February 26, 1986, in Adelaide, Australia, she turned 27 on February 26, 2013. The movie began shooting in Montreal, Quebec, Canada in September 2011 when Teresa Palmer was 25.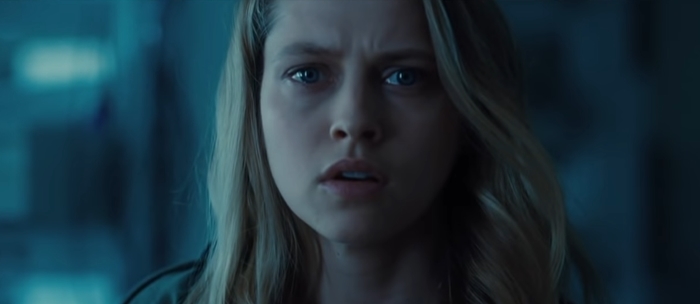 Teresa Palmer as Julie Grigio in the 2013 American paranormal romantic zombie comedy film Warm Bodies
Teresa wore a bright orange peplum top by Harlyn over a layered printed Etro skirt that featured an asymmetrical hem.
Teresa Palmer wears a bright orange Harlyn peplum top while holding a microphone
She paired her bright look with an equally-bright pair of pointed-toe pumps that feature a Jackson Pollock-inspired paint splatter pattern.
Teresa Palmer and co-star Nicholas Hoult appear on Much Music's New.Music.Live television show
We find Teresa Palmer's peplum top and layered skirt combo disproportional. She really should've chosen a more fitted top or a pencil skirt.
But, you know us! We're only here for the shoes anyway.
Teresa Palmer's feet in colorful Christian Louboutin pumps
And what fabulous shoes they are. Those red soles identify them as none other than the Christian Louboutin "Pigalle Pollock" pumps in multicolored paint splatter that you can buy at Nordstrom and Mytheresa.
Christian Louboutin Pigalle Pollock Paint Splatter Pumps, $625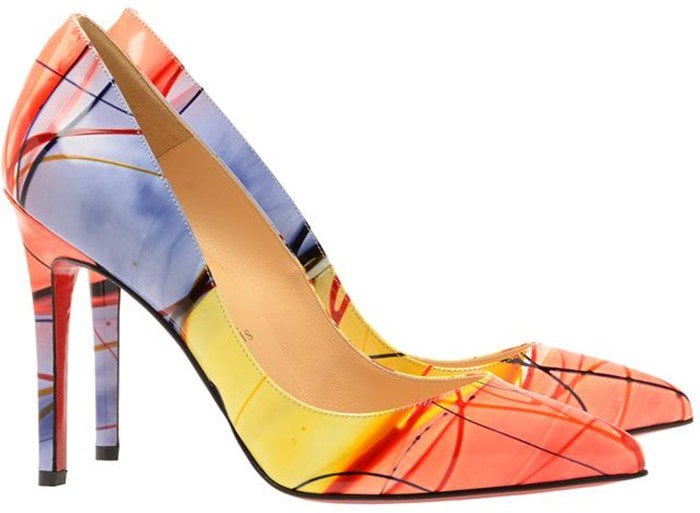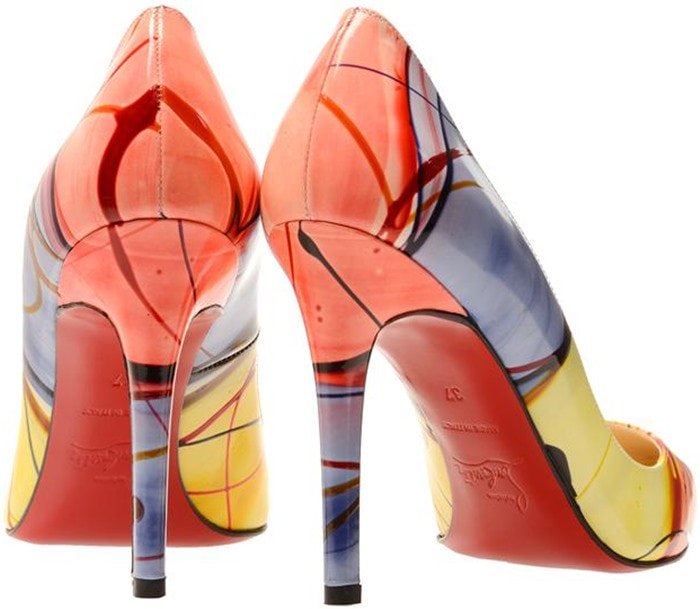 Seems like spring is really just around the corner. With Maggie Grace sporting butterflies and now Teresa Palmer in bright juicy colors, we can only expect more spring-appropriate fashion from celebs in the near future!
Credit: Dominic Chan / WENN