Nothing beats a good discount department store when you need a new outfit, which is why many shoppers (us included!) make a beeline for the biggest names in off-price retailers: TJ Maxx and Marshalls.
If you haven't shopped at either store before, Marshalls and TJ Maxx are extremely similar. Both offer name brand, designer goods at steeply discounted prices and offer customers almost the exact same shopping experience.
They are far more closely related than the remainder of their competitors, which includes other off-price department stores such as Burlington, Saks Off 5th, Ross Dress for Less, and Nordstrom Rack.
As it turns out, TJ Maxx and Marshalls aren't just closely related—they're in the same family!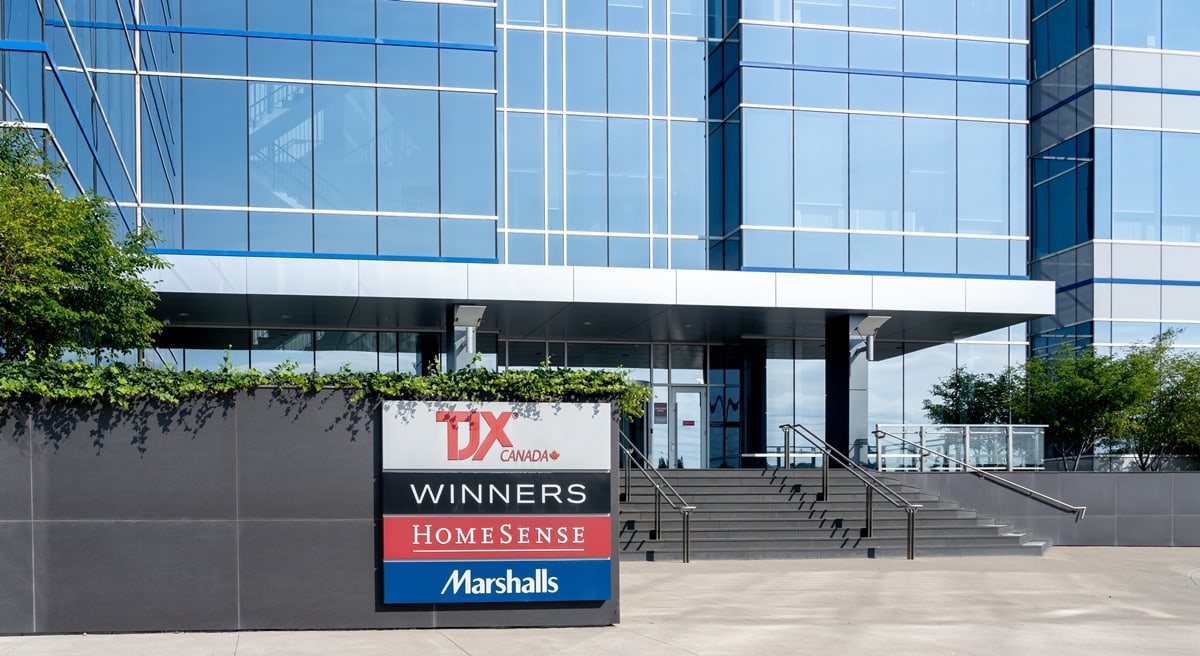 The multinational off-price department store corporation The TJX Companies operates TJ Maxx, Marshalls, HomeGoods, HomeSense, and Sierra (Credit: JHVEPhoto / Shutterstock)
Both stores are owned by TJX Companies, a conglomerate that also owns HomeGoods, HomeSense, Winners, and Sierra. TJX Companies is the biggest name in off-price department stores, frequently earning itself a spot on the Fortune 500 list.
Despite the family resemblance, there are a few notable differences between TJ Maxx and Marshalls.
Marshalls has a more impressive shoe department and clothes for everyone
Both off-price department stores have shoes, but when you step into Marshalls, you'll notice that a large section of the store has been designated for footwear. Marshalls carries a wide selection of shoe styles and brands for women, men, and children.
Marshalls knocks it out of the park when it comes to shoe brands. The store can frequently be seen carrying popular styles like Nike Air Jordans, which can retail for upwards of hundreds of dollars.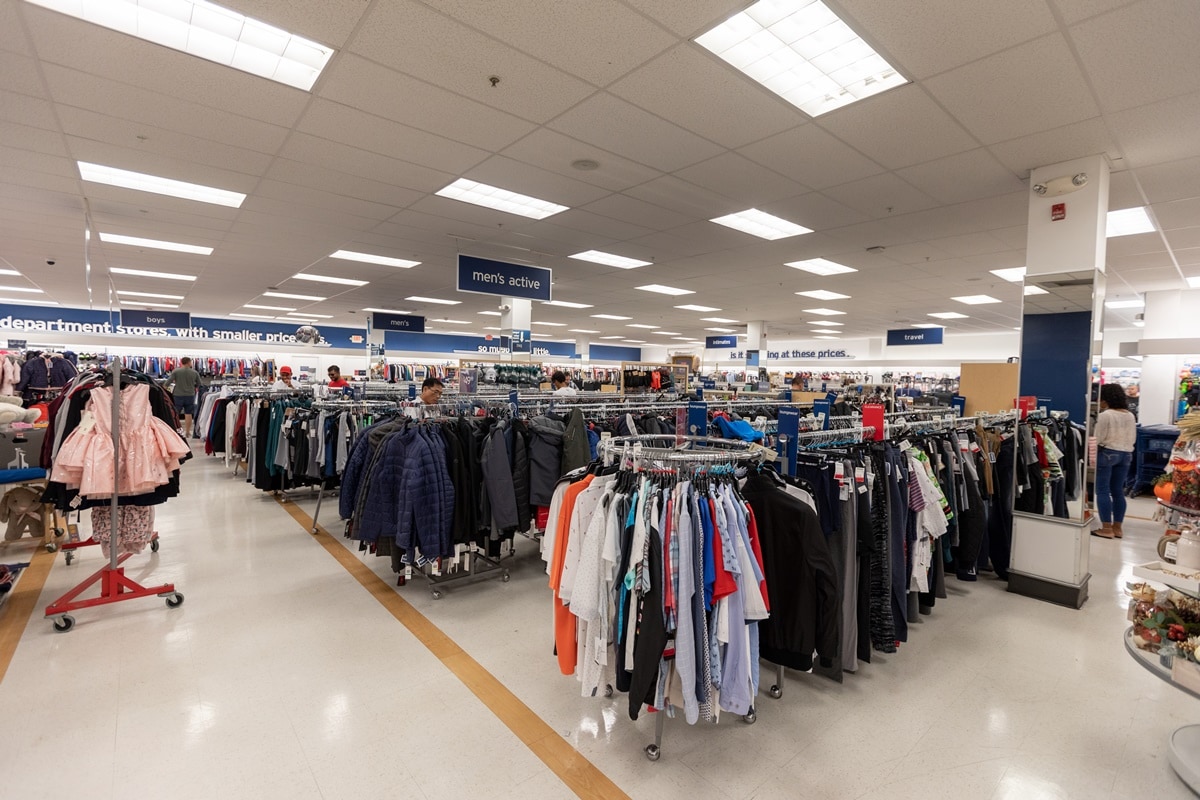 Marshalls offers more high-end clothing and shoe brands than TJ Maxx and feels more organized (Credit: Photosounds / Shutterstock)
In fact, many resellers will shop at Marshalls to serve as their own inventory, flipping their purchases to sell on e-commerce marketplaces.
TJ Maxx does carry shoes, but it generally has a smaller selection and a focus on women's shoes.
TJ Maxx focuses on designer women's apparel and jewelry
Though both stores carry clothes for the whole family, TJ Maxx is geared towards the female fashionistas—so much so that the brand has even coined the term "Maxxinista."
TJ Maxx is one of the best discount stores for women's fine jewelry (Credit: Helen89 / Shutterstock)
At TJ Maxx, the women's clothing section dwarfs the men's and children's sections. The store's variety for adult and petite women features a bevy of well-known designer brands, and some TJ Maxx locations feature a department called "The Runway at Maxx" which touts luxury designer brands that you won't see at Marshalls.
Marshalls has a somewhat similar department for juniors—called "The CUBE"—as Marshalls tends to focus on the whole family.
American discount store chain TJ Maxx has more than 1,000 stores in the United States (Credit: Kevin Chen Images / Shutterstock)
Even more, TJ Maxx carries a huge selection of women's accessories. If you need a pair of sunglasses or earrings on the fly, TJ Maxx will have more than enough options for you to choose from.
Despite these differences, TJ Maxx and Marshalls have shared many of the same scandals and woes.
Marshalls and TJ Maxx sold customers recalled products
In August 2022, the U.S. Consumer Product Safety Commission (CPSC) put TJX companies on blast after it was revealed that TJ Maxx, Marshalls, and HomeGoods had been selling a number of swinging nest egg chairs that had originally been recalled due to the fact that they were improperly made.
Horrifyingly enough, the sale of these recalled swinging chairs resulted in 27 incidents of the chairs breaking. Out of these 27, 19 of these occurrences resulted in someone being injured.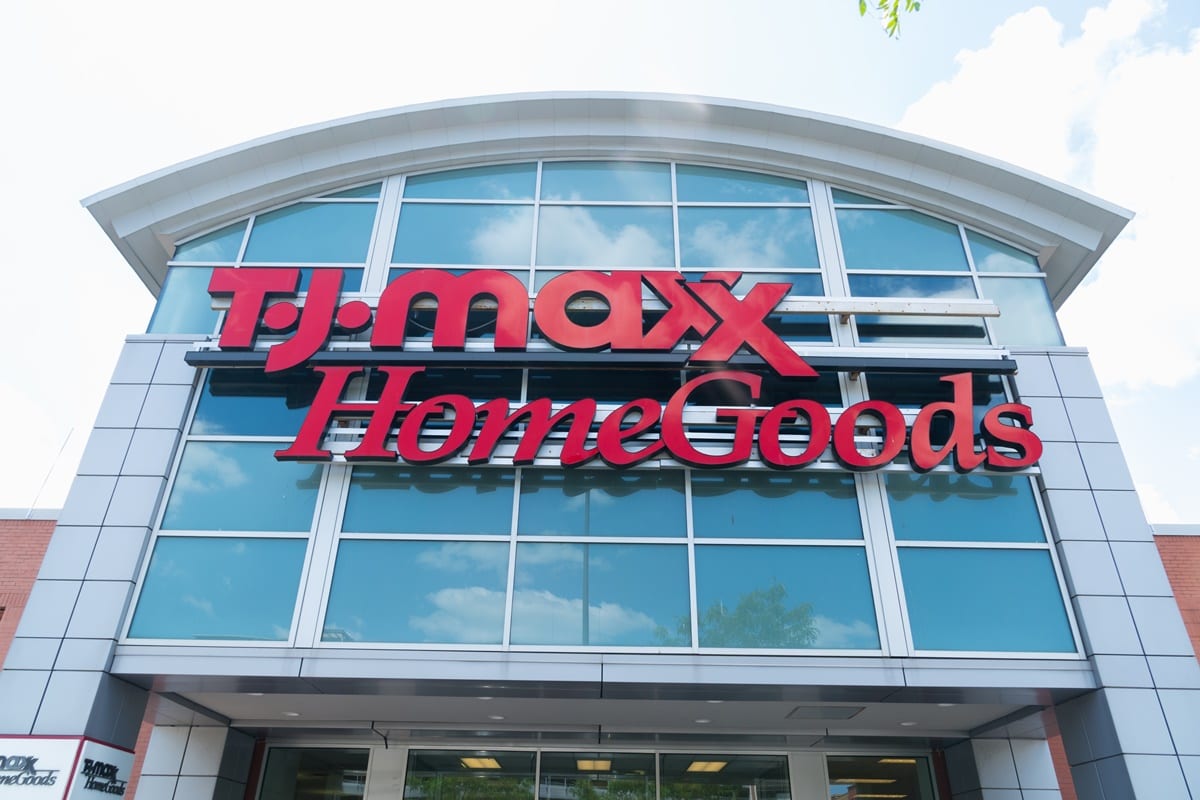 HomeGoods and TJ Maxx are sister companies and are both owned by TJX Companies (Credit: 2p2play / Shutterstock)
Not only were these chairs never meant to be sold, they were actively dangerous. Yikes!
According to the CPSC, TJX Companies agreed to pay a $13 million fine, settling in an agreement that affirms that the company "knowingly sold, offered for sale, and distributed" these products. With this agreement, there is no way for TJX Companies to play the ignorance card.
TJ Maxx and Marshalls are often accused of selling inauthentic goods, but they are likely legit—even if acquired using less-than-usual methods
High-end designer brands are known for being extremely finicky about discounting their merchandise. Louis Vuitton is rumored to destroy all of their unsold products at the end of every season, while Hermès never includes Birkins in its sample sales.
This is why many shoppers are shocked to see in-season items from Gucci, Celine, Dolce & Gabbana, Givenchy, Fendi, and Yves Saint Laurent at Marshalls and TJ Maxx.
These off-price department stores are not authorized retailers for these brands, so logic says they simply shouldn't be there.
Sister companies Marshalls, HomeGoods, and TJ Maxx are often found on the same street (Credit: 2p2play / Shutterstock)
TJX Companies stores tend to get their merchandise whenever and wherever they can, as the company's website claims: "We buy from all kinds of vendors, and we take advantage of a wide variety of opportunities, which can include department store cancellations, a manufacturer making too much product, or a closeout deal when a vendor wants to clear merchandise at the end of a season, as well as lots of other ways."
Fashion ethics and legality watchdog The Fashion Law (TFL) theorizes that Marshalls and TJ Maxx must be buying these designer goods from department stores that are authorized retailers, like Nordstrom. However, this would place Nordstrom in breach of contract with the designer brands that don't allow their products to be resold or delegated to other retailers.
TFL also speculates that merchandise from brands like Christian Dior, which only sells items through their own company stores, may end up in these discount stores by way of the gray market.
Gray market goods are authentic designer products that don't protect the designer brand's copyright, trademark, or intellectual property. Basically, TJ Maxx and Marshalls may not be authorized to purchase these items for resale, but it's not technically illegal.
Unfortunately, these high-end luxury brands have been completely mum, never giving consumers a clue as to how their products came to end up in Marshalls and TJ Maxx. However, we do know that after being hit with the aforementioned lawsuit from the CPSC, TJX Companies and their stores are not likely to do something as egregious as knowingly selling their customers counterfeit designer items.