When you think about the legendary department store Saks 5th Avenue, you envision a luxurious day of shopping filled with opulent (not to mention expensive) designer brands.
You'd think this lavish shopping experience would extend to Saks 5th Avenue's sister brand Saks Off 5th, but unfortunately, this could not be further from the truth. While Saks Off 5th is legit, it's very different from its mothership.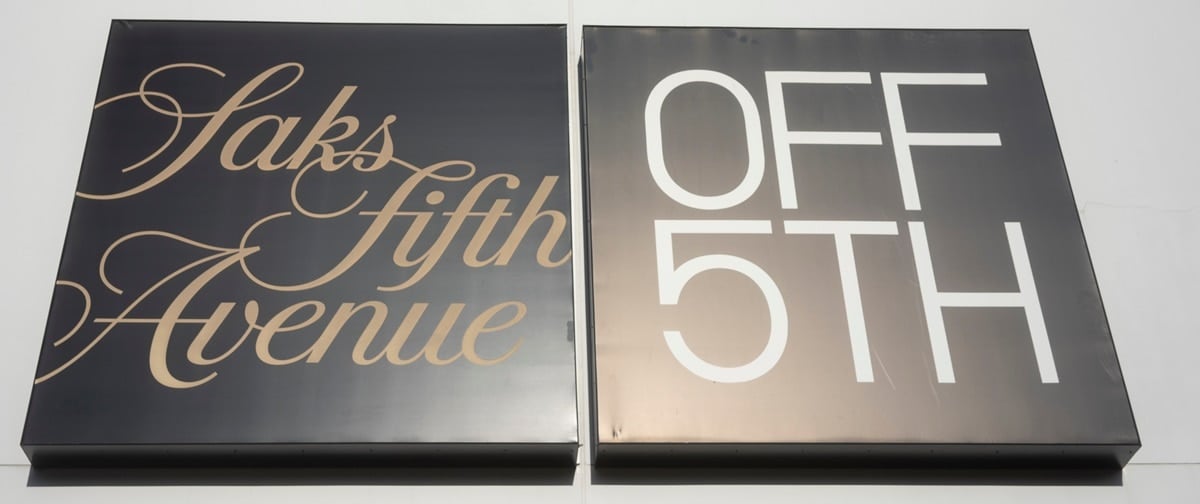 Saks Off 5th is a sister brand to the luxury department store chain Saks Fifth Avenue (Credit: Tada Images / Shutterstock)
Here is everything you need to know about Saks Off 5th and why it is so different from Saks 5th Avenue.
What is Saks Off 5th?
Though it bears the namesake of the legendary luxury department store, Saks Off 5th is a discount (also known as off-price) department store. It is not meant to be the same high-quality store that Saks 5th Avenue is, nor does it intend to serve the same demographic.
Instead, Saks Off 5th offers extremely discounted versions of designer garments or different brands entirely and is meant to appeal to the demographic that cannot afford to shop at Saks 5th Avenue.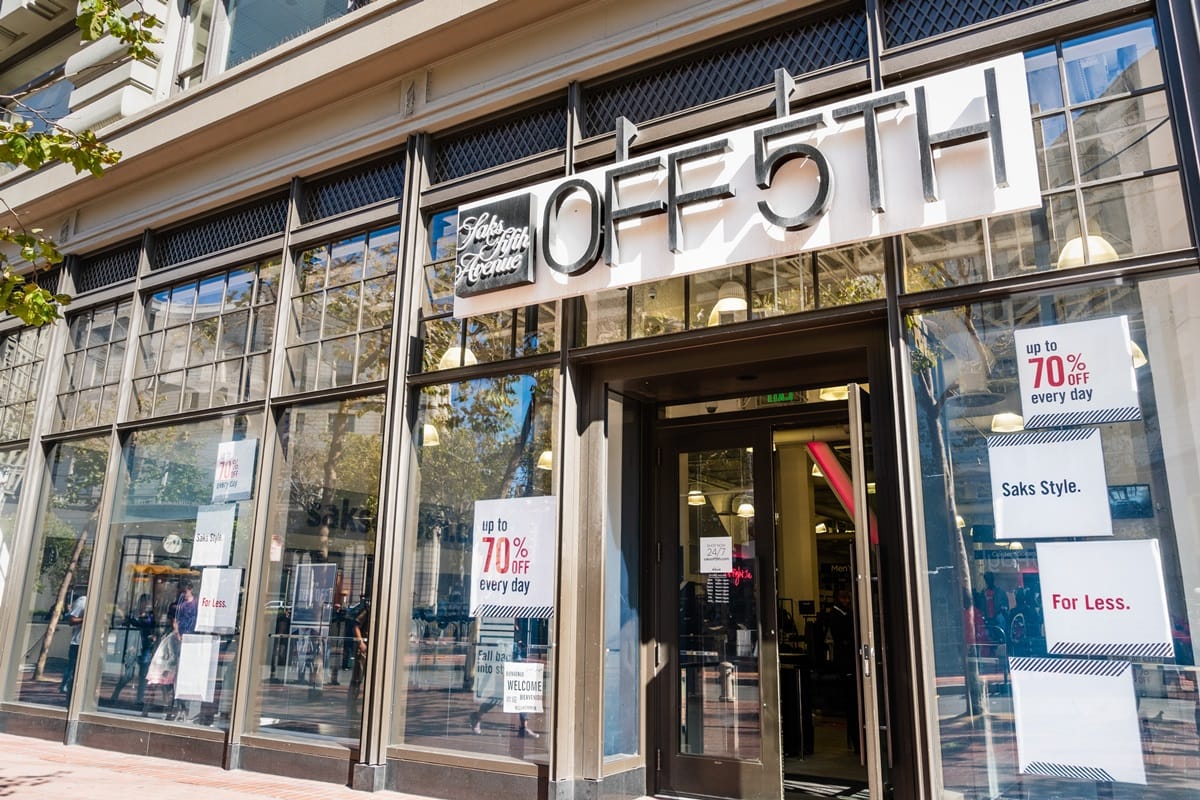 Saks Off 5th is an American off-price department store chain competing with discount retailers such as Nordstrom Rack, TJ Maxx, Bloomingdale's Outlet, and Marshalls (Credit: Sundry Photography / Shutterstock)
This may seem confusing, but Saks Off 5th shares the same business model as other well-known off-price department stores, such as Nordstrom Rack, Macy's Backstage, Burlington, TJ Maxx, Marshalls, and Ross Dress for Less.
Why is Saks Off 5th so cheap compared to Saks 5th Avenue?
As an off-price department store, Saks Off 5th offers its shoppers items at a much cheaper price than its luxury counterpart.
Logic would tell us that Saks Off 5th can do this by selling marked-down items that weren't able to sell at Saks Fifth Avenue, but strangely enough, this isn't always the case.
Like many similar stores, Saks Off 5th receives its inventory in a number of legit ways.
Saks Off 5th is able to offer luxury products for less because they are hard to sell, out-of-season, or in limited sizes that take longer to sell (Credit: Chettarin / Shutterstock)
Some brands or stores find themselves with excess inventory that they simply aren't able to sell. They will then turn to off-price department stores like Saks Off 5th, selling their excess inventory at a discounted price, which is usually around 40-60% of wholesale value, not retail value. Then Saks Off 5th will, in turn, mark up those items to a more reasonable price befitting an off-price department store.
As a result, many items sold at Saks 5th Avenue can end up on the shelves at Saks Off 5th.
However, many luxury designer brands sold at Saks 5th Avenue do not permit their items to be sold at discounted prices at off-price department stores. For example, you won't find Christian Louboutin, Louis Vuitton, Chanel, or Tiffany & Co. at Saks Off 5th.
These brands may even destroy unsold merchandise rather than sully their designer names by discounting the items further.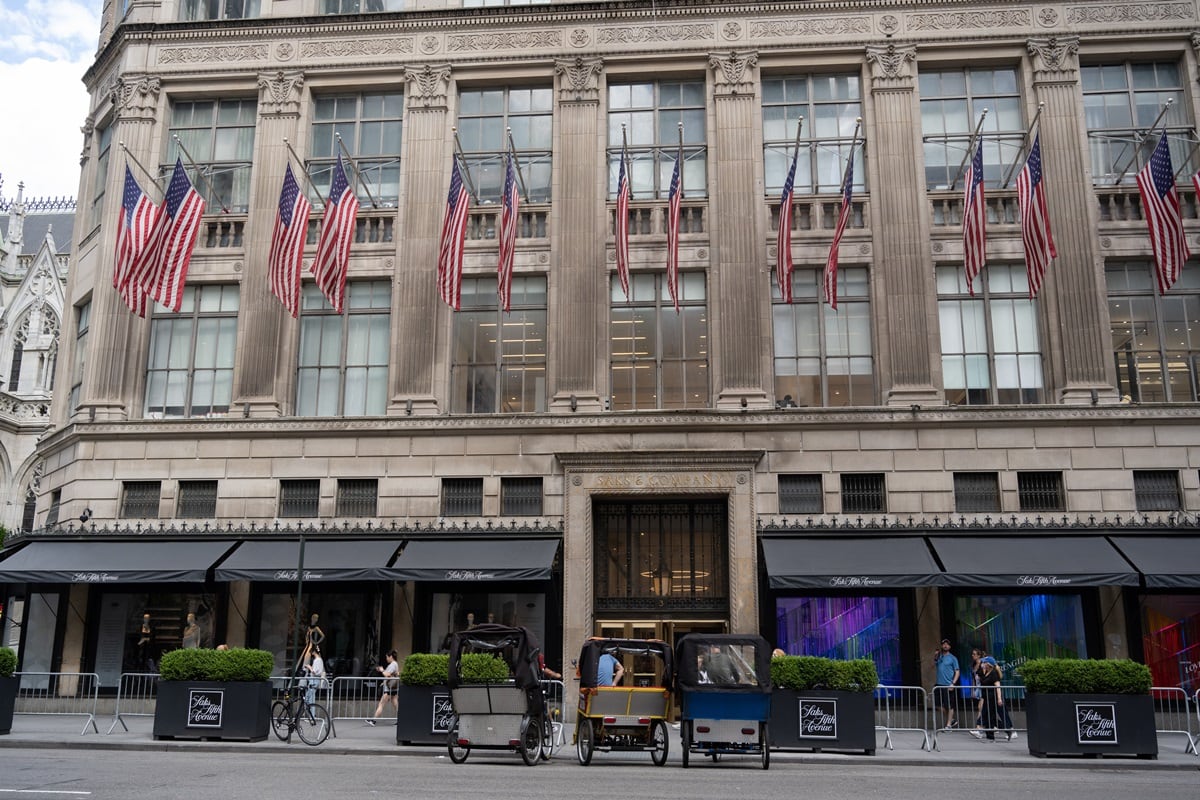 The Saks Fifth Avenue flagship store is located in Midtown Manhattan, New York City, on Fifth Avenue between 49th and 50th Streets (Credit: Anne Czichos / Shutterstock)
Instead of offering its customers a pared-down selection, as a result, Saks Off 5th goes an unexpected route to keep the shelves full.
Many designer brands will actually design and manufacture pieces with the specific purpose of being sold at off-price department stores.
These items are typically not made with the same careful attention to detail—they are designed to be manufactured and sold cheaply—so they cannot be compared to the brand's luxury items.
This means that Saks Off 5th carries many items bearing designer tags that have never been sold at Saks 5th Avenue. Instead of giving these items an air of exclusivity, it results in Saks Off 5th selling its customers sub-par products.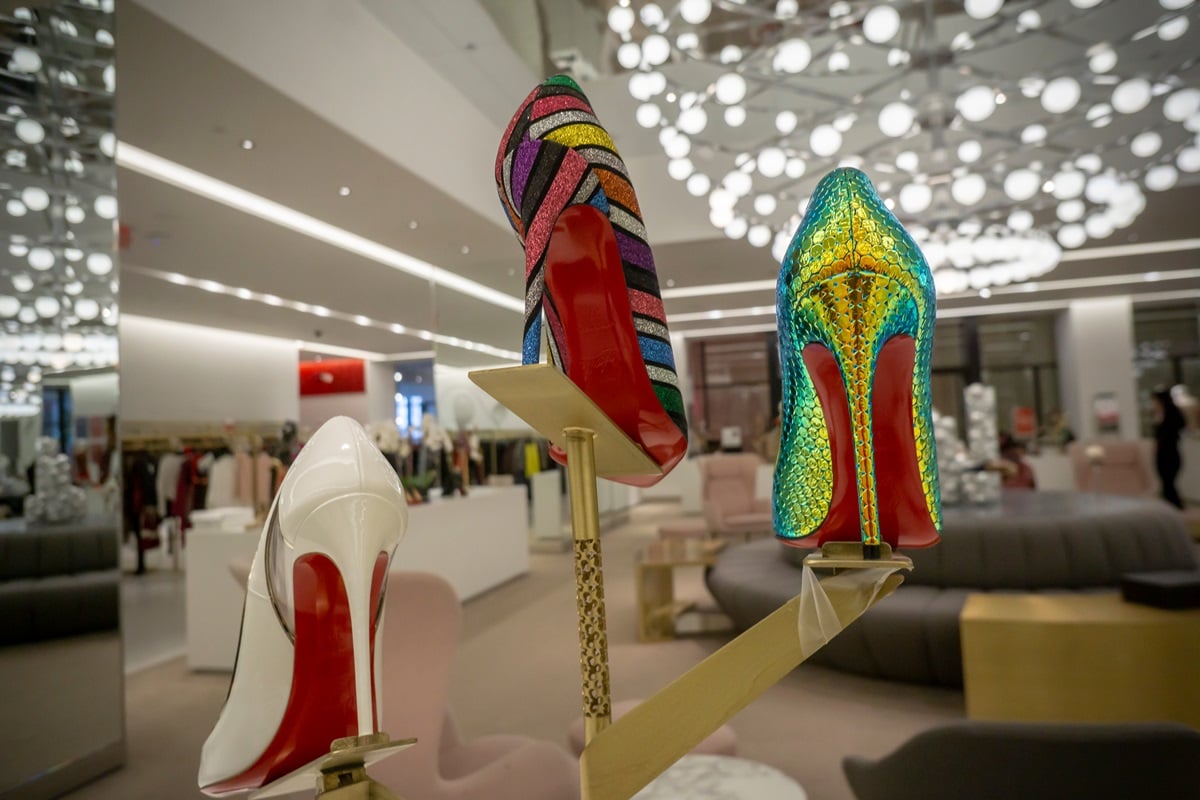 Many popular luxury brands and shoe designers, such as Christian Louboutin, do not allow their products to be sold at Saks Off 5th (Credit: Rblfmr / Shutterstock)
Most off-price department stores function using this model. It's the reason why the Michael Kors bag you purchased at TJ Maxx fell apart in three months, while the (seemingly) exact same bag a friend purchased at Nordstrom for eight times the price has lasted her eight years.
Saks Off 5th may also sell items that were returned to Saks 5th Avenue, used as display or try-on items, or have simply been damaged. Yikes!
How else is Saks Off 5th different from Saks 5th Avenue?
Since Saks Off 5th is far cheaper than its sister store, don't expect to receive the same VIP treatment there as you would at Saks 5th Avenue.
In addition to frequently selling items that have been damaged or used, Saks Off 5th is known for having a difficult return policy. Items must be returned within 30 days with proof of receipt.
This is standard, but many shoppers claim that Saks Off 5th would not allow them to return their items claiming that they had been damaged, despite the fact that they were returned in the same state that they were purchased.
Saks Off 5th sells used items and preowned designer clothing from Rent the Runway
Even more, items purchased at Saks 5th Avenue cannot be returned to Saks Off 5th and vice versa. This is strange, considering that the two often carry the same items and are owned by the same parent company.
The difference between the level of customer service at Saks Off 5th and Saks 5th Avenue is staggering, too. Employees at Saks Off 5th are usually very busy and don't rush to assist customers unless asked.
Meanwhile, at Saks 5th Avenue, employees are waiting to help you at every turn and can assist you with everything from finding an item to styling a gown. That being said, employees at Saks 5th Avenue work on commission, so they get paid when you buy items from them.
Hilariously enough, Saks Off 5th and Saks 5th Avenue can flip our expectations of each store. BuzzFeed News found numerous examples of the exact same item being sold for far cheaper at Saks 5th Avenue than at its supposed discount store. Though this is relatively rare, it happens often enough to make you wonder if these two "sister" stores communicate at all.
As much as we love our off-price department stores, you need to be careful when shopping there. Double-check return policies and make sure that any items you want to purchase are not damaged or excessively marked up. Don't get burned by the discounts!