The fourth season of Stranger Things wrapped up in July of 2022, and it was easily one of the most popular shows of the year.
To truly showcase how much of a tour-de-force this science fiction horror series has become in popular culture, the fourth season of Stranger Things became the most-viewed English-language series of all time, second only to Squid Game.
Its popularity cannot be overstated.
Season 4 promotional art of Stranger Things (Credit: Netflix)
Being this popular means that Stranger Things has helped to establish the careers of many of its young stars. Newcomers such as Millie Bobby Brown, Finn Wolfhard, Gaten Matarazzo, Caleb McLaughlin, and Sadie Sink, among others.
Tom Wlaschiha is a newcomer to the series, with his character Dmitri "Enzo" Antonov debuting in the fourth season. He joined a slew of actors with beloved roles in the latest season of the show, including Jamie Campbell Bower, Joseph Quinn, and Grace Van Dien.
But how did Tom land the coveted role on our generation's most popular television series? What was he doing before he appeared in the show? Let's find out.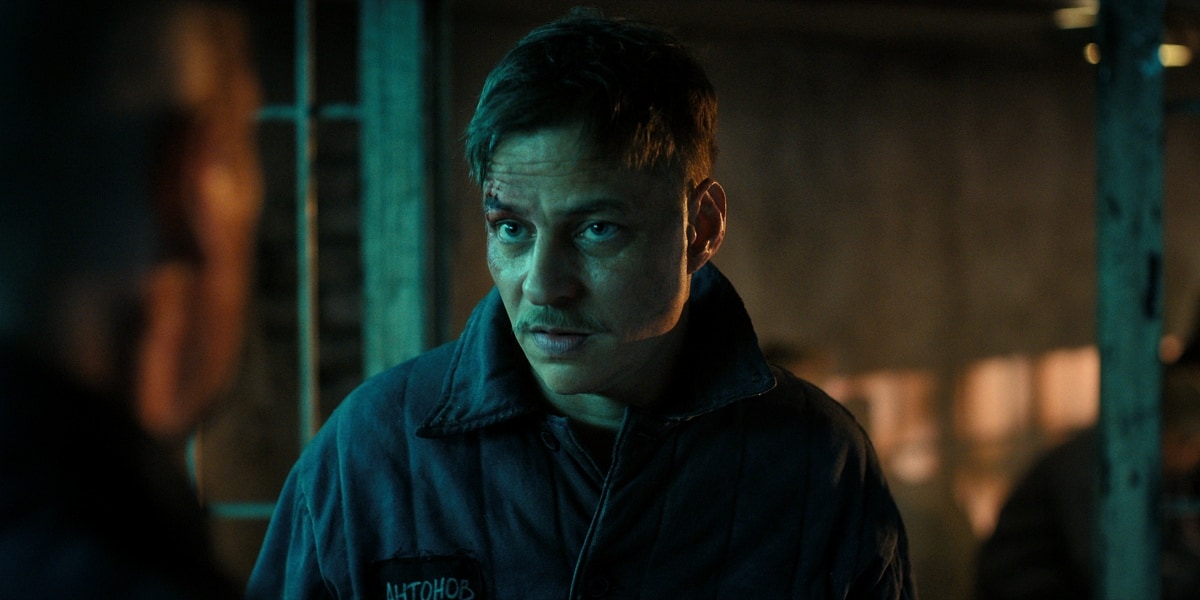 Tom Wlaschiha as Dmitri "Enzo" Antonov in the fourth season of Stranger Things (Credit: Netflix)
How Tom Wlaschiha Became Famous
Tom Wlaschiha was born in 1973 in East Germany, at a time when the country was still partitioned between the Soviet Union and allied states following the events of WWII.
The Berlin Wall finally fell when he was a teenager, prompting the young Wlaschiha to travel to the United States to pursue his dream of being an actor.
Wlaschiha's desire for acting stemmed from his life in East Germany, as he was inspired by a family member: "My uncle was a famous opera singer and he was allowed to leave East Germany occasionally to perform. Maybe I saw acting a bit as a possibility to see the world."
"It was the best year of my life so far, and I have incredible memories. It also satisfied my wanderlust – for the time being," he told Discover Germany about living in the USA for a year as an exchange student.
Throughout the early 2000s, Wlaschiha starred in German films and television shows. His first starring role came in the 2000 film No One Sleeps, in which he played an East German gay man set against the backdrop of the AIDS epidemic. During this time, he also acted extensively in German theater.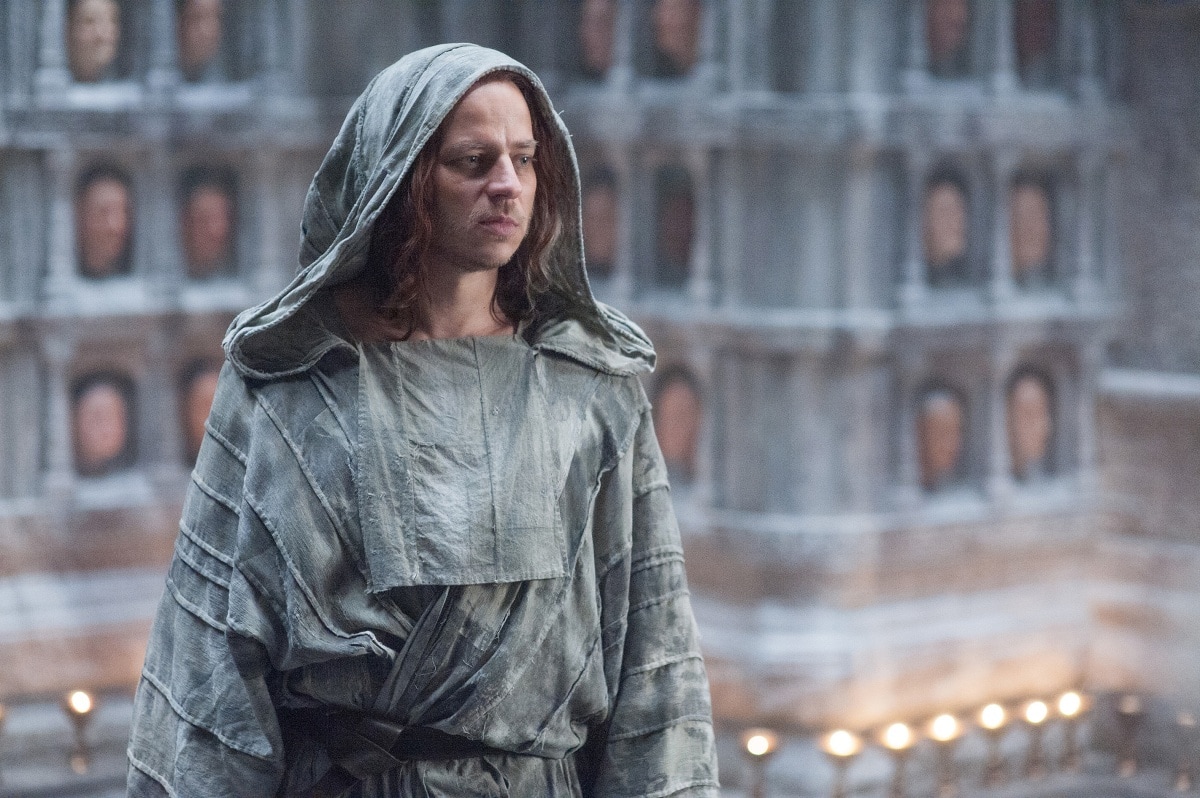 Tom Wlaschiha as Jaqen H'ghar in the fantasy drama television series Game of Thrones (Credit: HBO)
Wlaschiha's breakthrough role in America came in 2012 with his role as the mysterious Jaqen H'ghar in the successful fantasy series Game of Thrones.
H'ghar was a recurring character in the second season of the show, but he was elevated to become a main character in the fifth and sixth seasons. By the time the series ended, Wlaschiha appeared in 17 episodes and became somewhat of a recognizable face within the industry.
Some other notable roles Wlaschiha landed following his work in Game of Thrones include Austrian race car driver Harald Ertl in 2013's Rush and Prince Albert in the 2014 biopic Mr. Turner, which was centered around the life of famous romantic painter J.M.W. Turner.
Tom Wlaschiha attending the UK premiere of Lightyear held at Cineworld Leicester Square in London on June 13, 2022 (Credit: PA Images / INSTARimages / Cover Images)
Wlaschiha also does some voice-over work in the film industry, as well. He voiced Buzz Lightyear in the German dub of the latest Pixar film, Lightyear, which was released in 2022.
How Did Tom Wlaschiha Get the Role of Enzo in Stranger Things?
In February 2020, the writing team of Stranger Things announced via Twitter that Tom Wlaschiha has been cast in the fourth season of Stranger Things.
No further details were revealed about his role, but they did share a single image of Wlaschiha in Soviet-era Army garments.
Tom Wlaschiha as Dmitri "Enzo" Antonov in the fourth season of Stranger Things (Credit: Netflix)
Not much is known about how the casting of Wlaschiha as Enzo actually occurred. However, it's obvious that the casting directors of Stranger Things found a perfect fit for their Soviet-era prison guard in Tom Wlaschiha, who has striking European features, such as fair skin and light blue eyes.
In the show, Enzo's real name is actually Dmitri Antonov, a Russian prison guard who works at Kamchatka, a Siberian prison camp where Jim Hopper is being kept.
Antonov acts as an ally to Hopper, as they both hatch a plan in which Antonov helps Hopper escape from the remote prison. However, Antonov is then tried for treason, so the unlikely allies are forced to work together so they can both escape their cruel fates.
Tom Wlaschiha as Dmitri Antonov and David Harbour as Jim Hopper in the fourth season of Stranger Things (Credit: Netflix)
During this time, Antonov is given the code name "Enzo" – named after the Italian restaurant to which Joyce and Hopper agreed to go on a date. Hopper gives Antonov the code name knowing that Joyce would recognize it immediately after hearing it.
What Happened to Enzo in Stranger Things? Will Enzo Be in Season 5?
While Hopper and Joyce manage to reach the United States following their successful escape attempt for Kamchatka, Dmitri's fate is left unknown by the time the fourth season concludes. However, this wasn't always the intention of the show's writers.
In an interview with the British magazine Express, Tom Wlaschiha revealed that the writers of the show initially told him that his character was set to die by being eaten by a Demogorgon.
But when they eventually got to filming the fourth season, Enzo's death was seemingly left on the cutting room floor.
Tom Wlaschiha at the German premiere of the fourth season of Stranger Things held at Kraftwerk Berlin on May 22, 2022 (Credit: Monika Skolimowska / DPA / Cover Images)
When asked about whether Enzo would return in the fifth season, Tom Wlaschiha told Express, "That's kind of left in the open. The last time we see me is in the helicopter and who knows? I wish I could tell you. I have no idea."
Although his fate is left up in the air, we're definitely keen to see Enzo return in the fifth season. His character has been a fan favorite, thanks in part due to Tom Wlaschiha's incredible performance throughout the series.
How Do You Pronounce Tom Wlaschiha's Name?
Since Tom hails from Germany, his surname is definitely a source of confusion for his North American fans when it comes to pronunciation.
The W in Tom Wlaschiha's last name is pronounced as V, which makes the pronunciation of his name a whole lot easier for English speakers. Apparently, his name is even hard to pronounce for German speakers, as the surname is actually Czech in origin.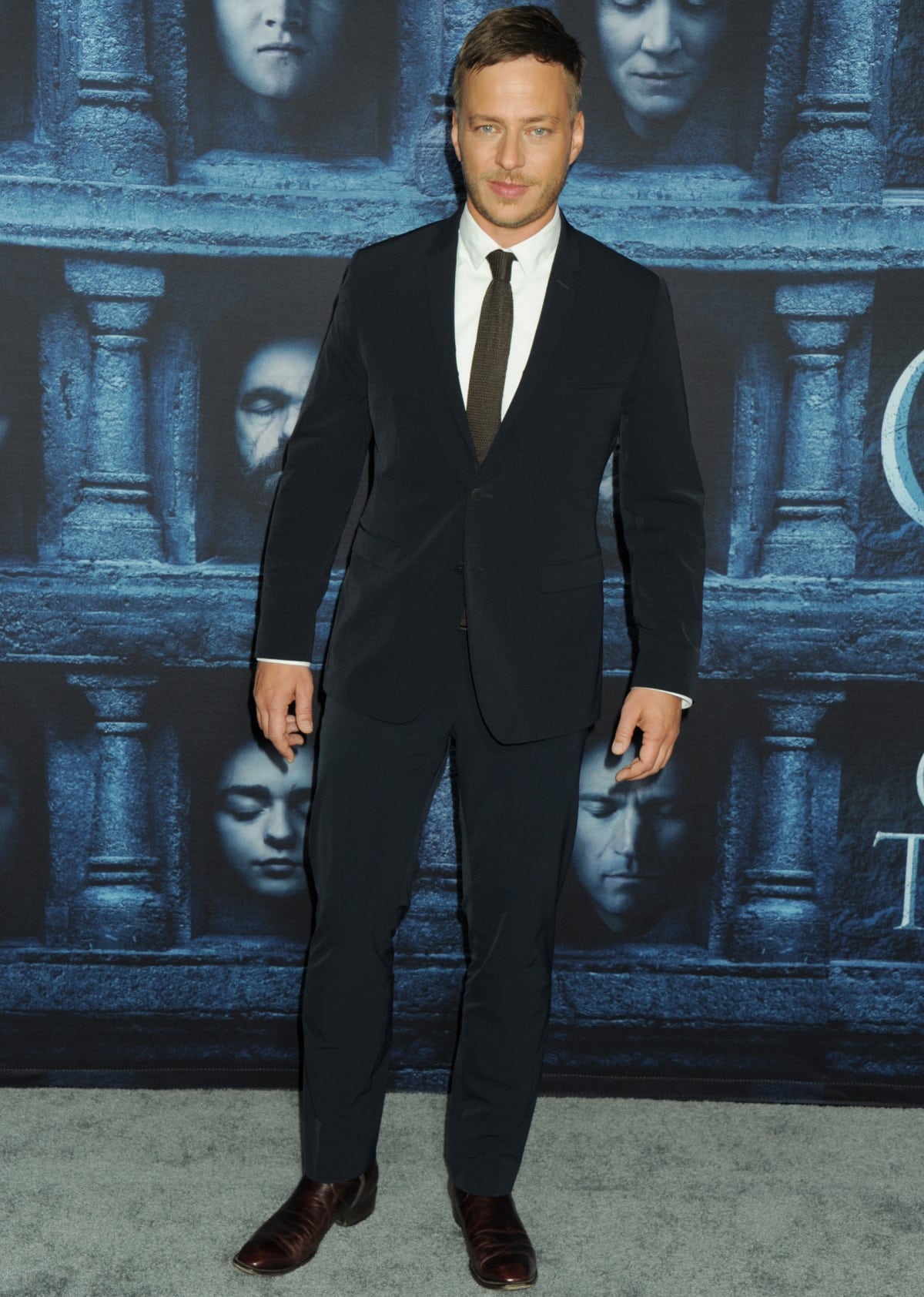 Tom Wlaschiha at the premiere of Game of Thrones held at the TCL Chinese Theater in Los Angeles on April 10, 2016 (Credit: Jennifer Graylock / INFphoto)
What's Next for Tom Wlaschiha?
Tom Wlaschiha definitely provided a great performance in the fourth season of Stranger Things.
Although the actor has had a somewhat limited level of exposure for North American fans, he is adored by avid television and film watchers and has always managed to deliver memorable performances.
Looking dapper in a suit, Tom Wlaschiha stepped out for the 22nd Annual Screen Actors Guild Awards held at the Shrine Auditorium in Los Angeles on January 30, 2016 (Credit: Jennifer Graylock / INFphoto)
We're sure that whatever role he's able to land next will amount to the same level of fanfare that his role as Enzo in Stranger Things provided.